With a landscape architecture degree, a Master's in horticulture, and more than 25 years experience as a professional plantsman, Cassian Schmidt is considered the perennial master at the forefront of the New German and Dutch Wave movement.
An exceptional landscape designer, author, professor and lecturer, Cassian is revered for his seamless combinations of perennials and grasses.


Director of Hermannshof, the world-renowned research garden, Cassian's role includes developing low maintenance and sustainable plant combinations using natural plant communities.


"In my design of naturalistic landscape design, I use broad, painterly drifts of hardworking plants, so well suited to their sites that they provide year-round interest but require less maintenance than traditional mixed boarders," says Cassian. "The dynamic mix of unique perennials and naturalistic grasses are always arranged by habitat and origin – woods, prairie, steppe, pond edge, dry meadow – which creates a kaleidoscope that is inspired by nature, without replicating it."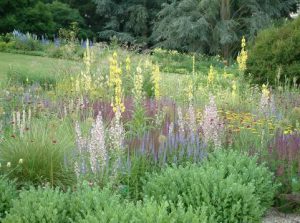 We're in awe of this landscape designer and are constantly intrigued by his research developments.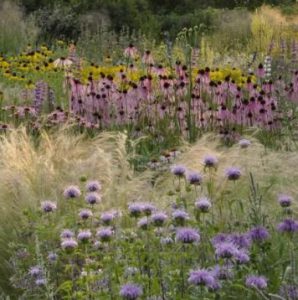 For more on Cassian and his outstanding landscape design, click here