Landscape Construction
Once a garden has been designed, Ian Barker Landscapes can provide you with an accurate and itemised quote for landscape construction to bring your dream garden to life. Working closely with you, we make sure that the creation of your new garden is a pleasurable and rewarding experience.
Why Ian Barker Landscapes?
Expert Landscapers
Ian Barker Landscapes is fully registered and insured with full-time, highly experienced and qualified staff.
Complete Service
We take care of all construction elements and allocate dedicated supervisors to each project to avoid using multiple contractors.
Guaranteed Quality
We guarantee construction of the highest quality – with our quality visible from the outset.
The Finer Details


What kind of projects do you construct?
We have constructed projects of all shapes and sizes, from small courtyards to large acreages by many designers. Our project portfolio comprises a range of design elements, including pools, pergolas, paving, retaining walls, tennis courts, planting, water features and decking. Click here to view some of our projects.


How can I get a quote for construction?
Please send your scaled drawings or fully designed masterplan to admin@landscape.net.au along with your contact details and a brief description of when you are aiming to have construction completed. Our construction team will contact you to discuss the specific requirements and time frames for your project. This will usually begin with a site visit from the construction manager and a construction quote being produced.


How long does a construction quote take?
For an average-sized property, the construction quoting process generally takes a few weeks from your first site meeting with the construction manager. If your project is more extensive than average or has unique elements such as large pergolas, water features and ponds, your construction quote may take longer while we explore specific costs from our suppliers.


What is included in my construction quote?
Your construction quote will specify all the required materials and individual elements included in your design. The quote will also contain a breakdown of the costs for each item. There may be some items that will be specified as an estimate only. Items that are provided as an estimate only may require precise on-site measurements before construction works begin. Some elements in your project may also require council permits or engineering before construction – this will be specified and accounted for in your construction quote. Once you have accepted your construction quote, our administration team will initiate the application and documenting process for planning and building permits and engineering.


How soon can my project be constructed?
The timeframe for the construction of your project will be subject to the current contracted works of the team. This will also depend on your project's requirements, including whether there are currently house works/extensions/renovations being undertaken, the complexity of the design elements, and the lead times for organising permits and ordering materials.


What will my construction cost?
Every project is different. Your construction quote will consider the individual elements specified in your master plan, including the materials, the labour involved, size of the property, slopes of the land and access to the property.


How long will construction take?
Our experienced construction team will be able to give an estimate of how long construction is likely to take once we have assessed your design plans and the site. This will depend on the complexity of design elements, the size and slope of your site, and the materials' availability.


Who will construct my project?
Our construction team will be in regular contact via on-site meetings, email and phone communication. You will be assigned one of our experienced construction supervisors, who will become your direct contact on-site. They are responsible for all of your project management, including invoices, updates and any variations required once your project is underway. Click here to learn more about our construction team.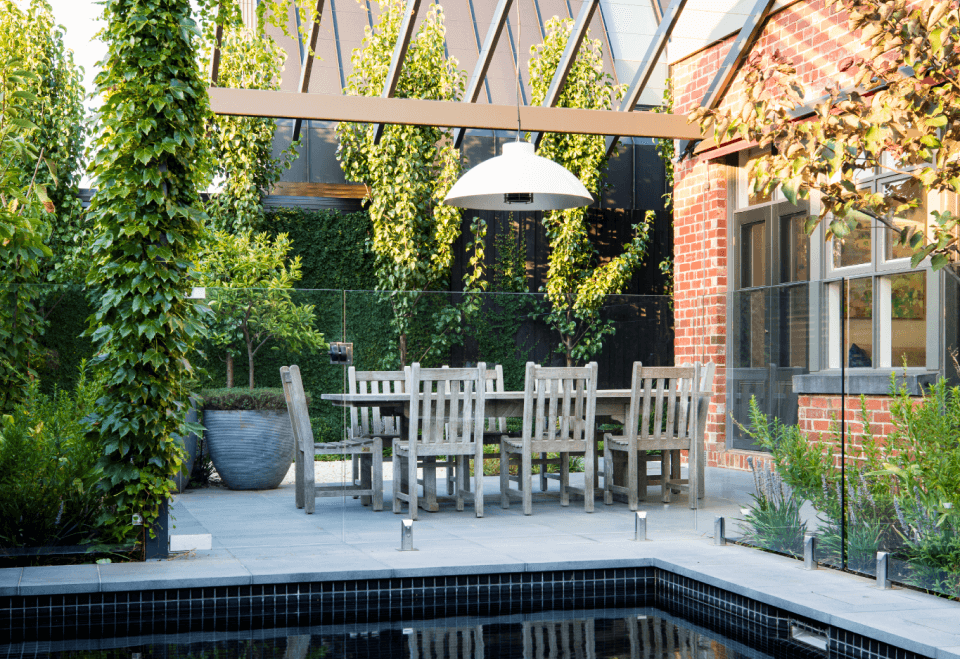 Get a Quote
To find out more about our landscape constructions services
or to get a quote, click below.