Urquhart and Hunt are a landscape design studio dedicated to nature, with an impeccable design and fulfilment process. Based in Ireland, the firm specialises in contemporary restorations of older gardens and their wider landscapes, bringing nature into gardens as part of ecological restoration. They use native plants wherever possible to increase biodiversity and natural habitat health by focusing on organic principles. Their sensitivity to cultural history brings the much-needed human dimension into the landscape.
In May, Urquhart and Hunt debut their first-ever show garden at the Royal Horticultural Society (RHS), Chelsea Flower Show, in London. A Rewilding Britain Landscape showcased a native landscape in the process of rewilding, flourishing bio-diversity and including a beaver's dynamic habitat. Remarkably, the firm not only won a gold medal but was Best in Show!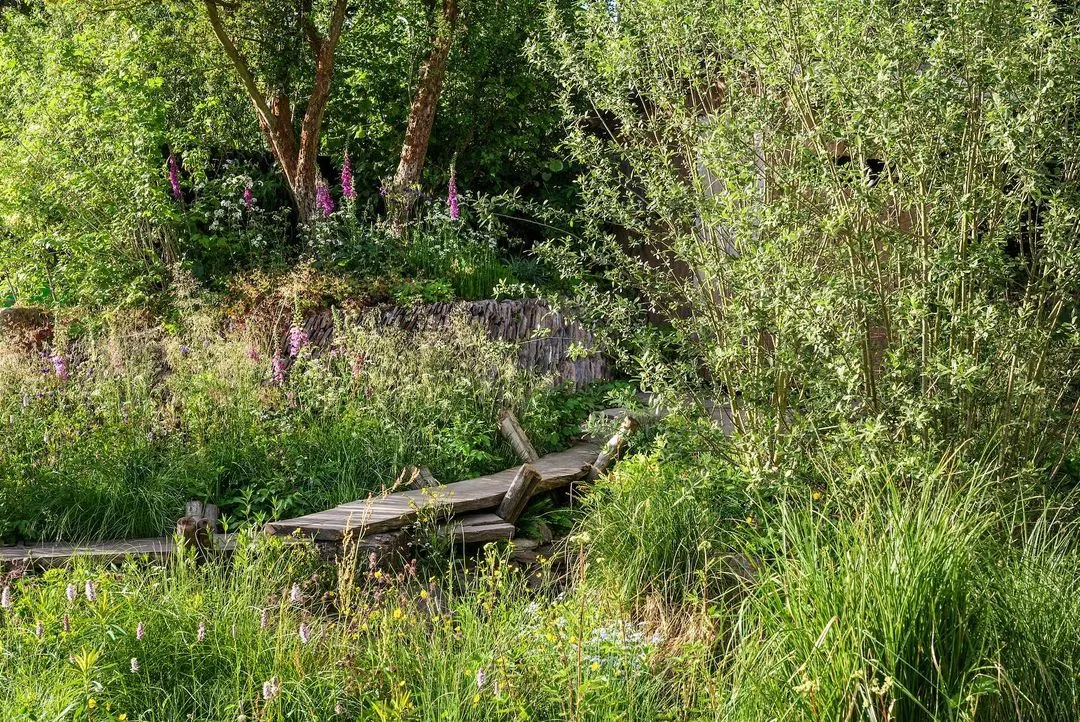 Urquhart and Hunt describe their design practice as the following:
"Our true love is to bring nature into our gardens, our work continually strives to weave a tale of connection to the earth… celebrating horticulture, plants, people and ecology. We strongly believe that creating beauty through careful design is an essential part of ecological restoration that is so needed in these times.
Our style is naturalistic, romantic and free with special consideration given to plant associations and careful use of natural materials appropriate to the local vernacular and landscape culture of the area. We work using organic principles where possible and are more and more interested in how we can use native plants in our schemes to increase biodiversity and the natural health of habitat.
Our design approach is always bespoke, tailored to the client's and the land's requirements. We start all our projects with an in-depth study of the landscape and an essential conversation with our clients to find out what they love about the location and their vision for it. With this in mind we then aim to find the perfect balance between the built environment and nature, a space that, created beautifully, can be called a garden – gar'eden – to create "Eden" paradise on earth.
The majority of our schemes are large, rural properties and estates, as well as a number of small to medium size public projects. We do also, on request, work on town gardens. Our particular areas of interest are naturalistic planting schemes, wild flower meadows and scale appropriate rewilding and ecological restoration.  We are currently working on a plethora of projects across the UK and Southern Ireland, as well as projects in Italy and Germany."
Click here to learn more about Urquhart and Hunt or to view their works portfolio.