Milan-based designer Cristina Mazzucchelli is a well-known name in Italian garden and landscape circles and she's certainly on our radar here in Australia. Spanning commercial, private and events, her work has grown steadily in the 20 years she has been in practice.
What makes Mazzucchelli stand out from others is her underlying approach. Describing her plans as "always linear or geometric" she is adept at keeping geometry and volume in balance. "Terraces are an important link between architecture and garden design. They give people the chance to experience nature first hand – and you don't need a large space to do that."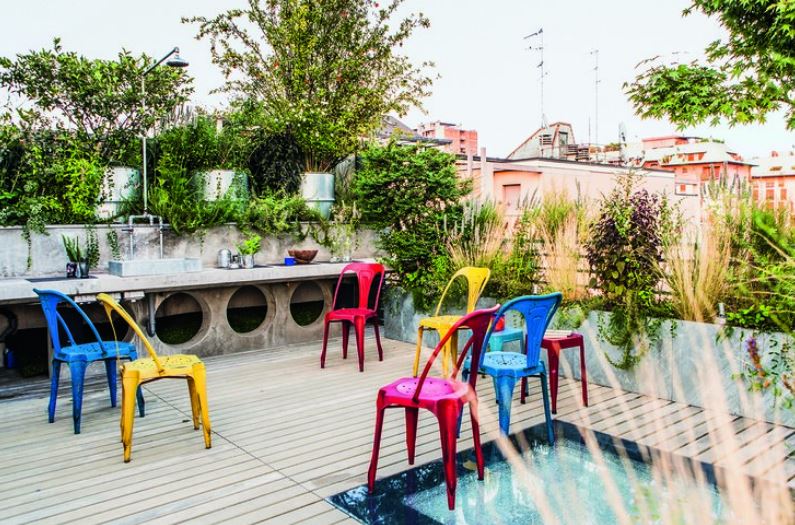 For this industrial fifth-floor terrace in Archilabo, Milan, Cristina has used galvanized steel drum planters and designed a concrete outdoor kitchen. The hardscape elements are softened by feathery grasses and perennial plants.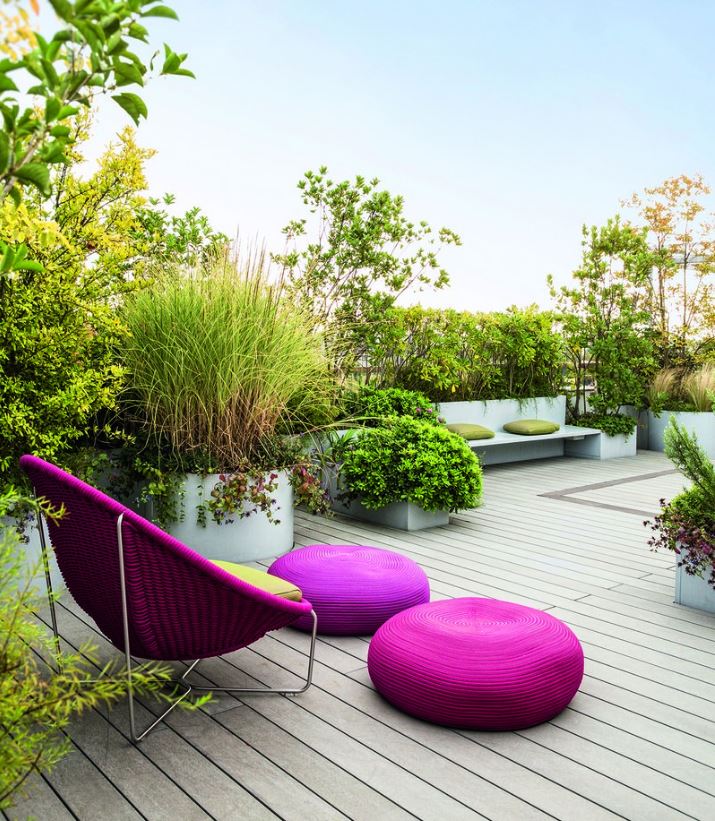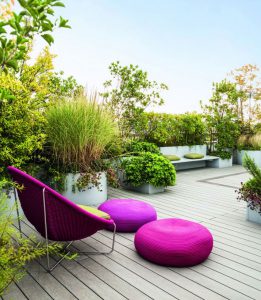 By using plants as walls for this open layout terrace in Milan, Massucchelli designed three distinct spaces – a dining area, large lounge and cosy relaxation nook. Purple chairs pair perfectly with similarly hued Japanese maples, Geraniums and Sedums.
It's not hard to see why Cristina is one of Italy's favourite garden designers.
For more on Cristina and her stunning work, click here