Its been a while since we have posted a 'Job of the Month' on our blog, but this month we would like to share our Hawthorn Project with you – a job we are very excited about! Our landscape construction team are currently making great progress on this job and the garden is really starting to take shape. We can't wait to see what the finished product will look like!
Designed by Ian Barker Garden Design, this garden utilizes traditional Japanese elements to create what will be a contemporary Japanese garden. We have chosen traditional Japanese plants such as Maples and Bamboo but have endeavored to use them in new and exciting ways.
A Maple (Acer palmatum 'Osakazuki') forest and mass plantings of Hydrangea Quercifolia have been included in the design. Their changing colours will create a spectacular display throughout the seasons, giving the garden year round interest. At the back of the property will be a study/workshop with brilliant views of the garden, which will be a wonderful quiet retreat for the homeowners.
See below for some photos of the garden construction in progress and to check out our perspective sketch and garden plan…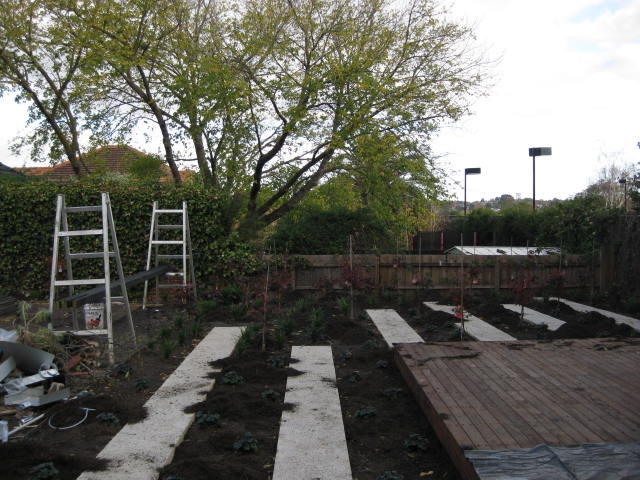 Don't forget to like Ian Barker Gardens on Facebook!