We last featured this project back in August 2017, just as construction had finished.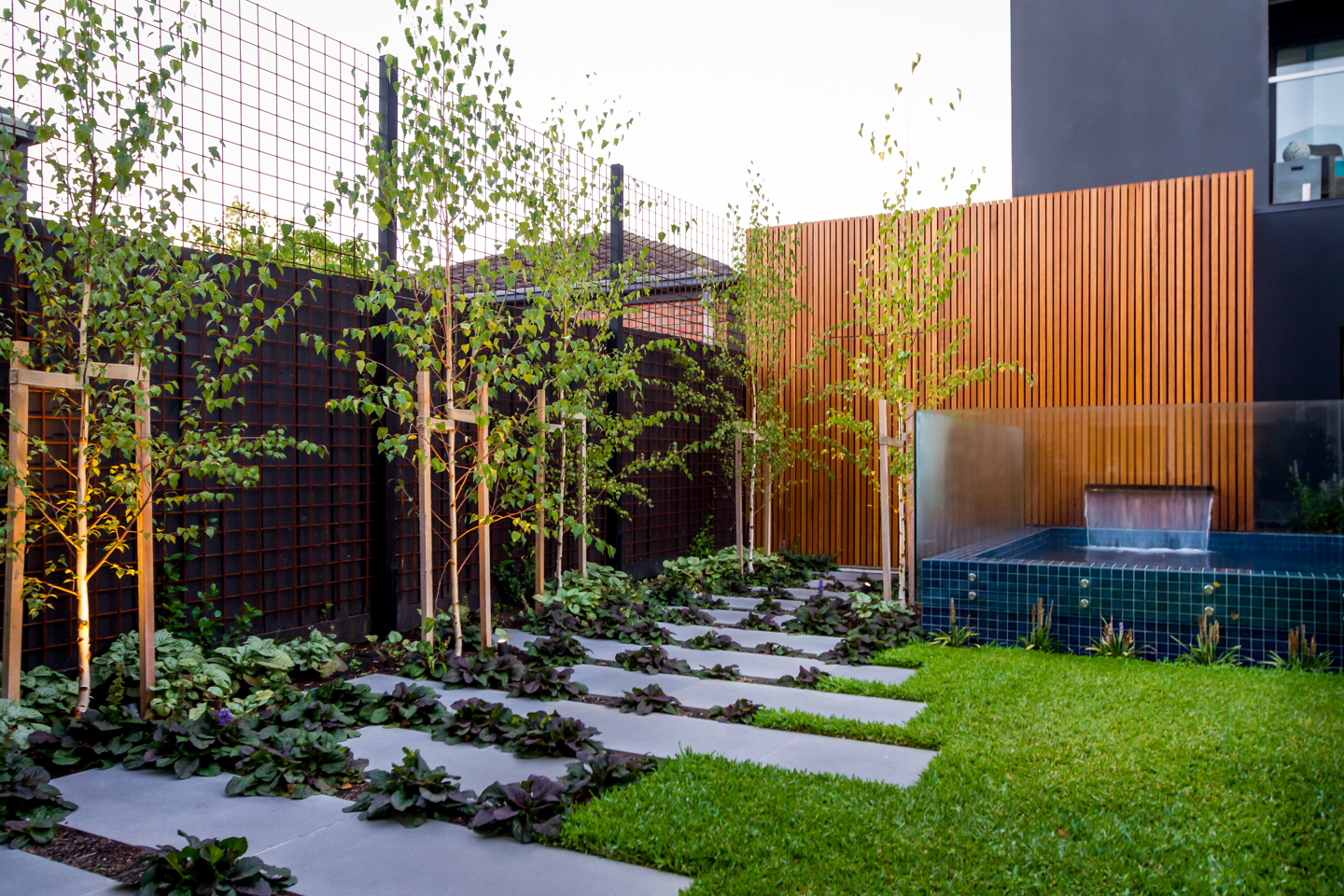 Located in one of Melbourne's sought-after suburbs, East Malvern, the brief from our clients was simple – create a beautiful and functional garden for the entire family to enjoy.
At the completion of the project, our clients and our team were blown away by the result. While it ticked all the boxes back then, we knew that the project would continue to impress as it developed over the next few years eventuate into the lush and tranquil oasis that our clients had been dreaming of.
To view photos of the project in 2017, please click here.
Fast forward to 2020, and the results truly speak for themselves.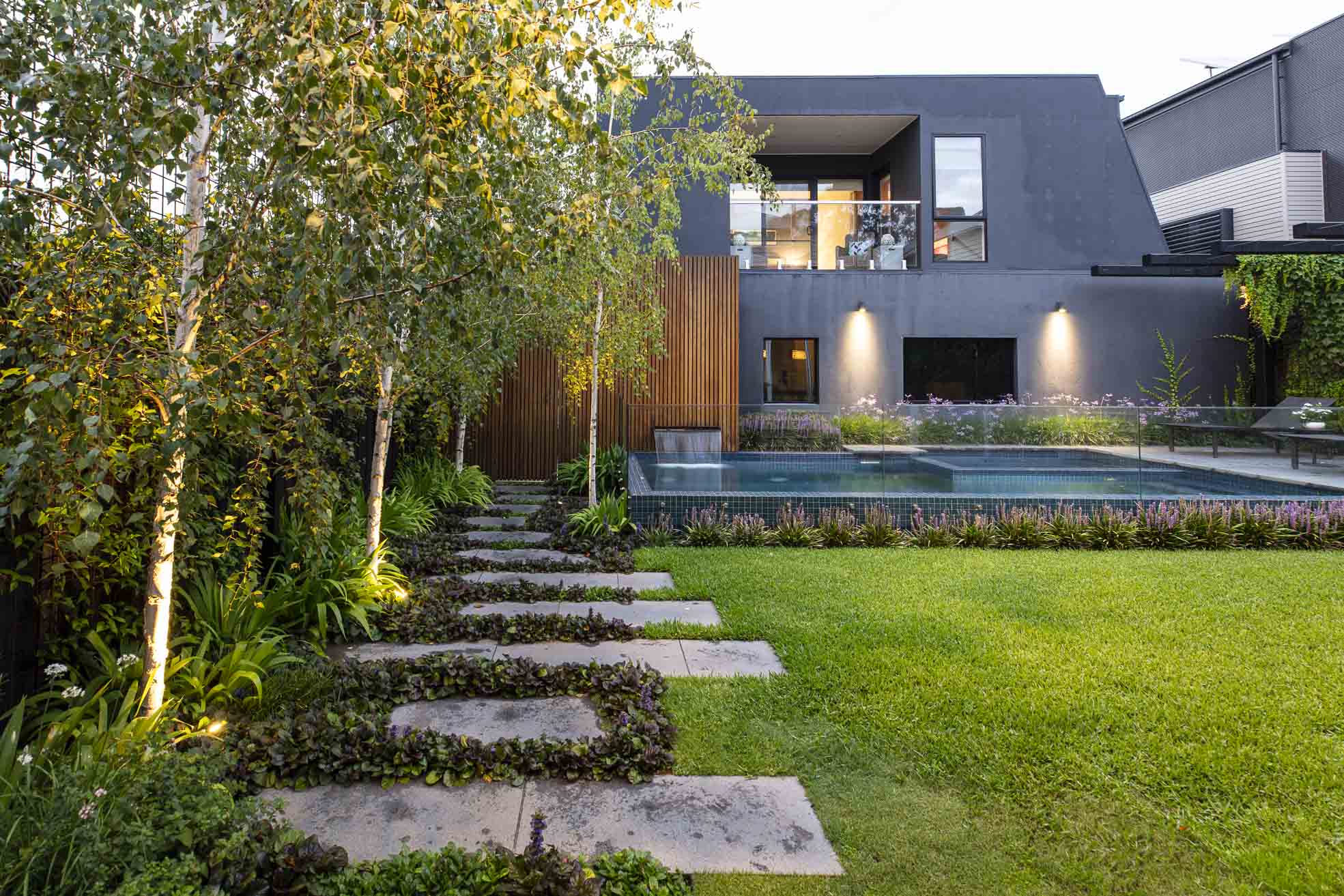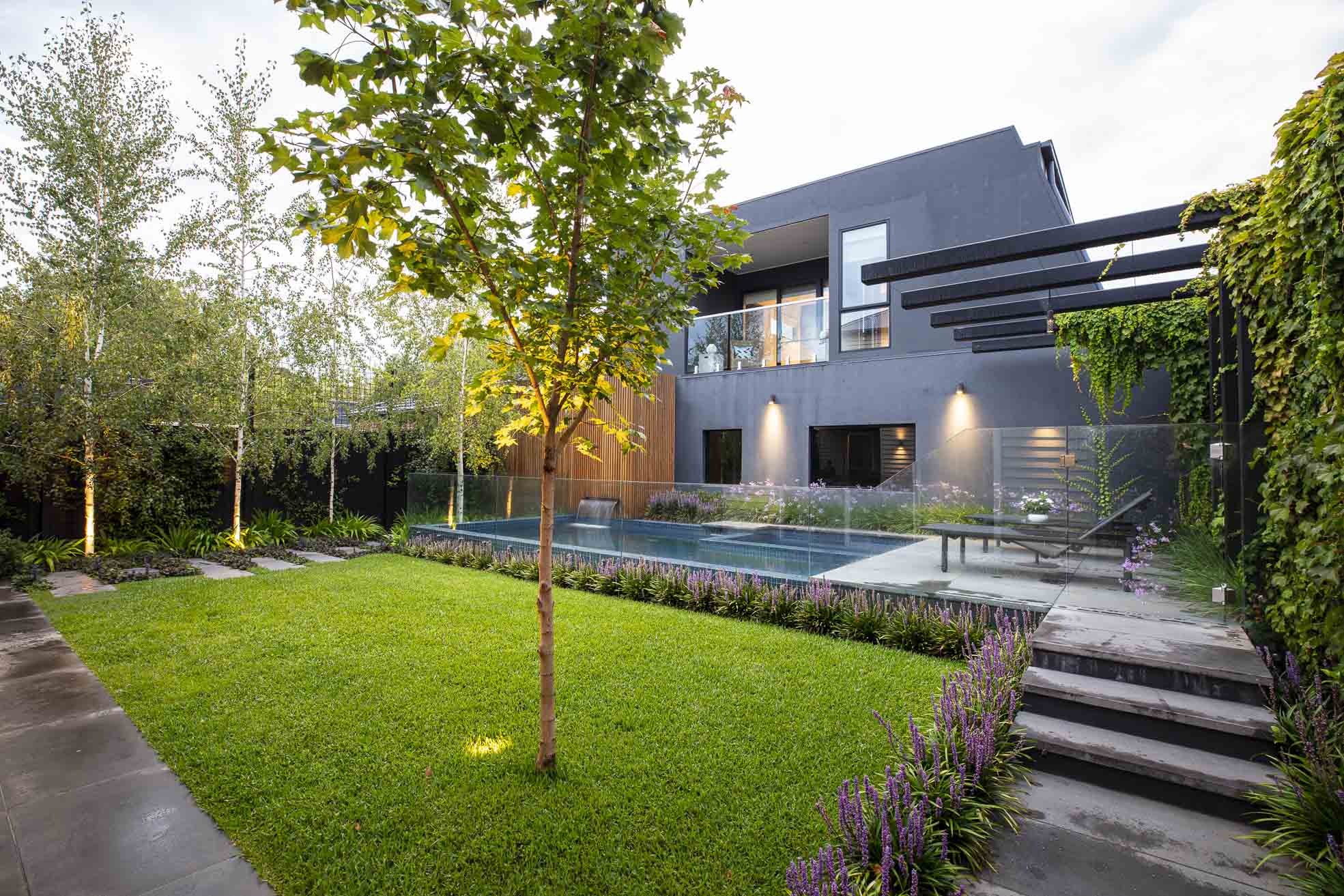 One of the standout features of this garden is the Boston Ivy. The vines successfully crept across the open steel pergola and along the property's fence line – creating a lush backdrop of green foliage. As the ivy continues to mature and drape across the top of the pergola, a secluded poolside area will emerge.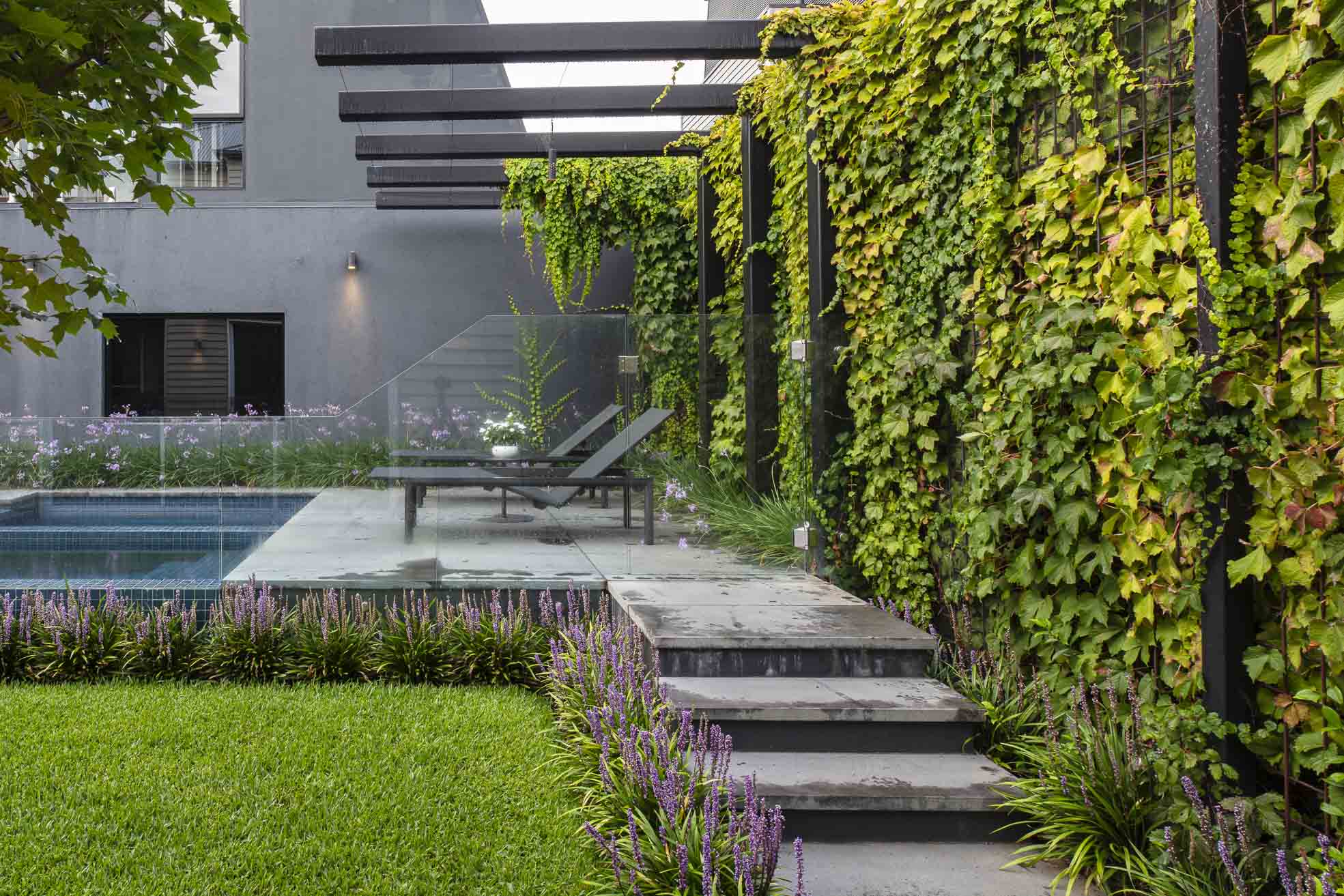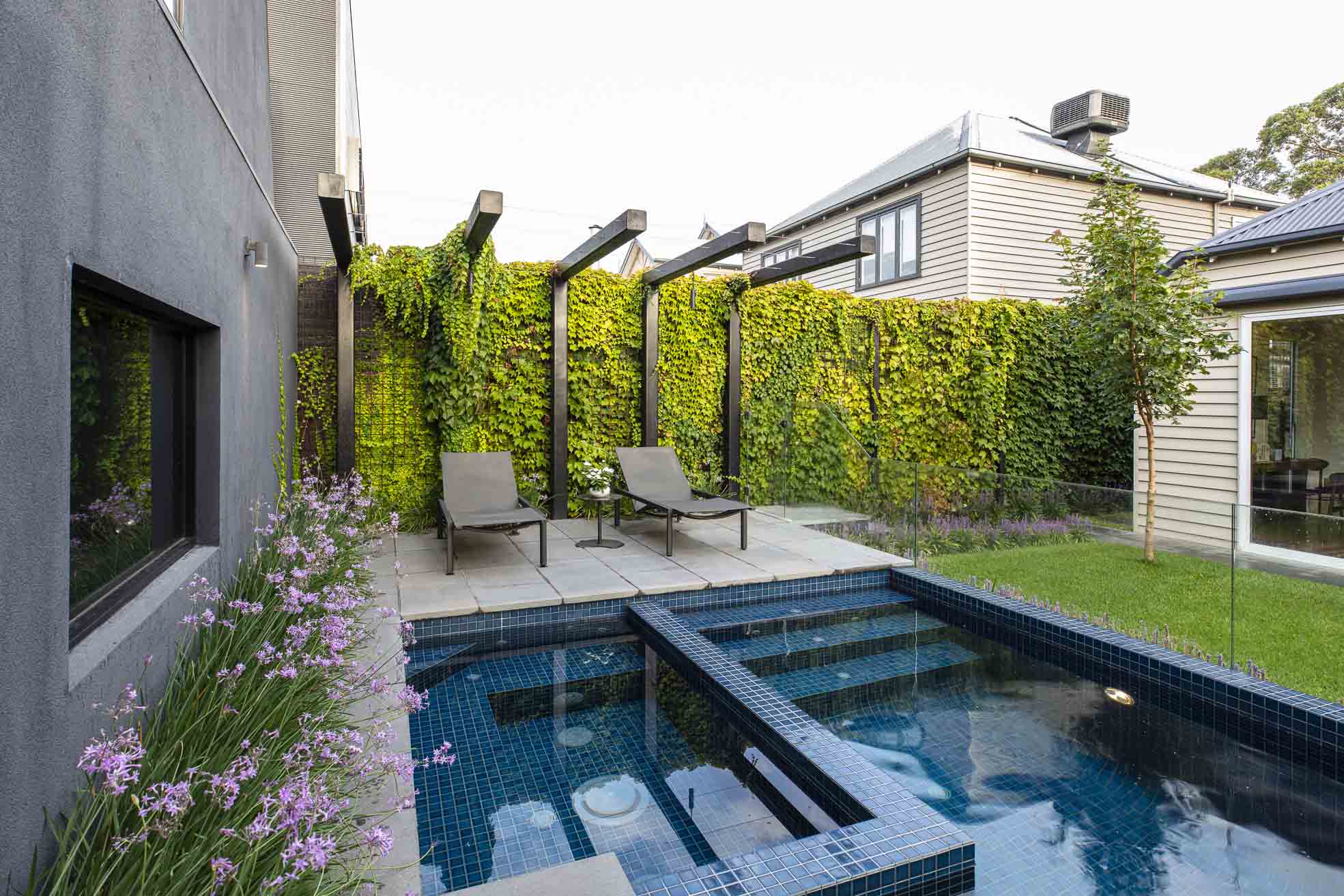 The team planted a variety of ground covers and a cluster of Betula pendula 'Moss White' (Silver Birch) trees which have developed well in and around the walkway connecting the alfresco dining area and carport.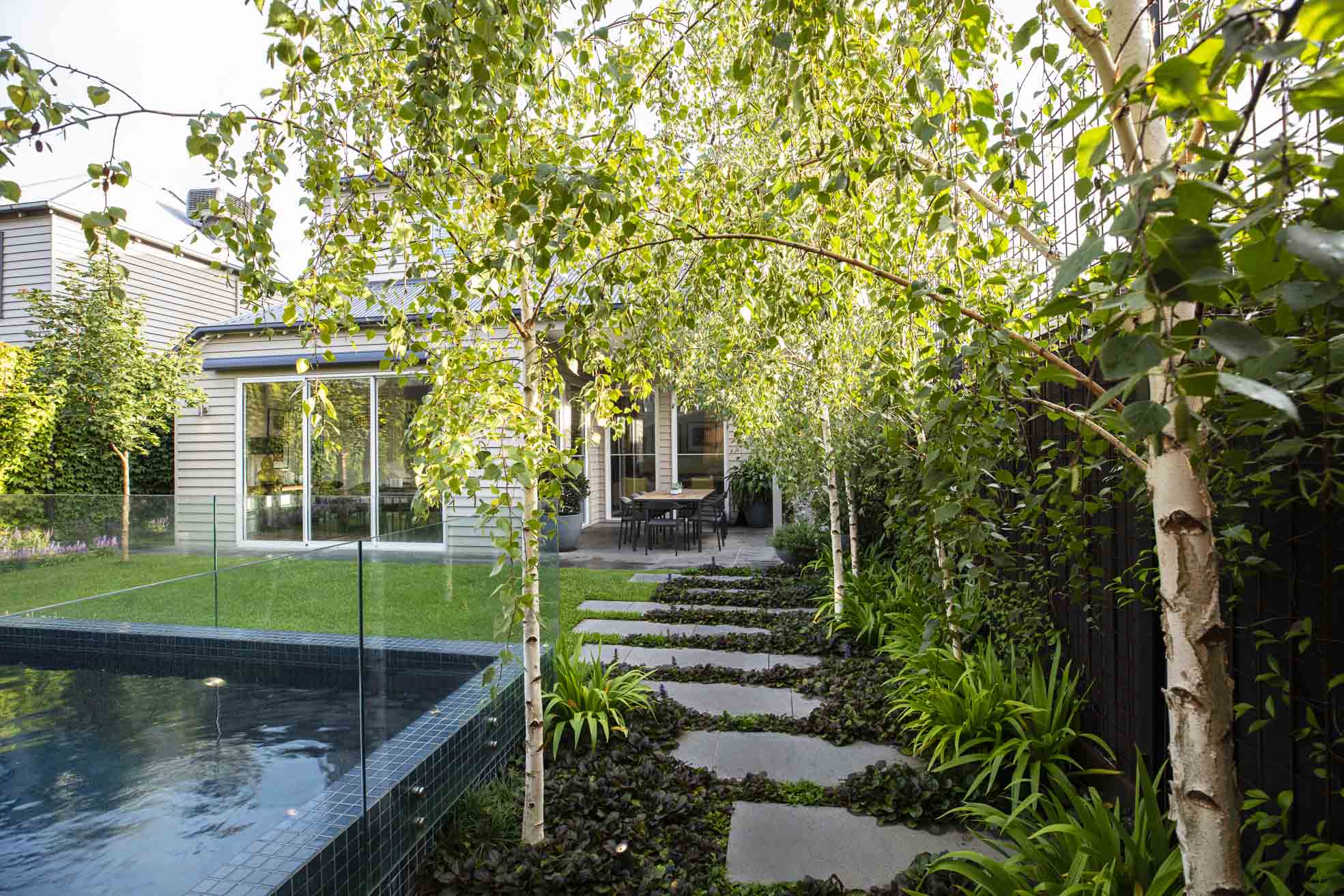 The green-purple foliage from the Ajuga Reptans hugging the bluestone steppers provide the perfect balance of colour – complimenting the pops of blue from the Agastache' Blue Fortune' nestled beneath the trees and the hues of purple in the stems of the Liriope Muscari bordering the pool and in-built spa.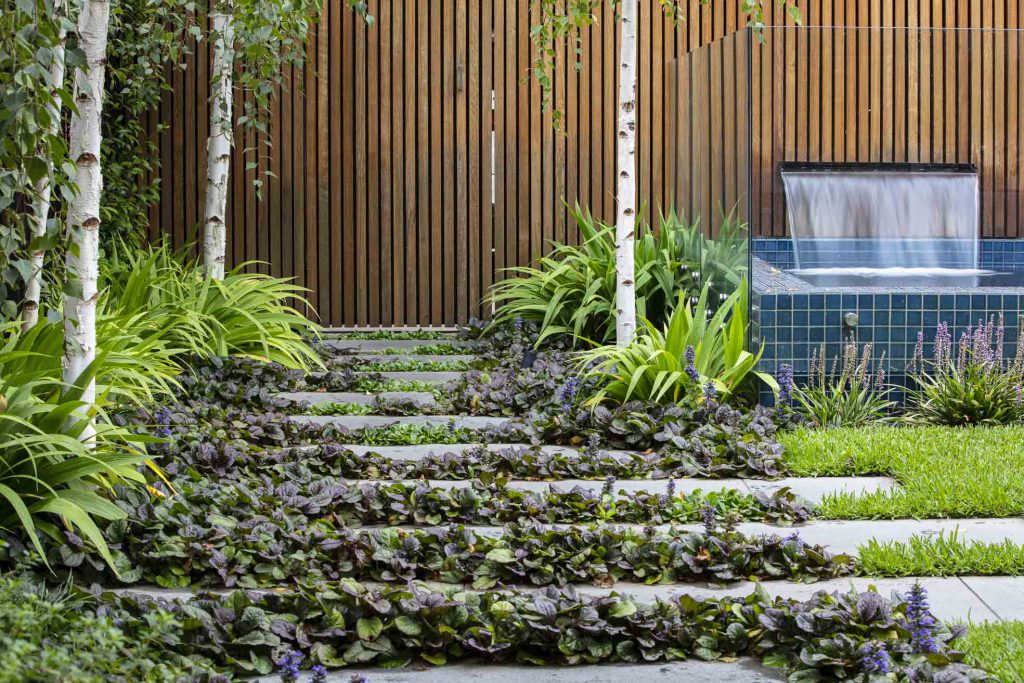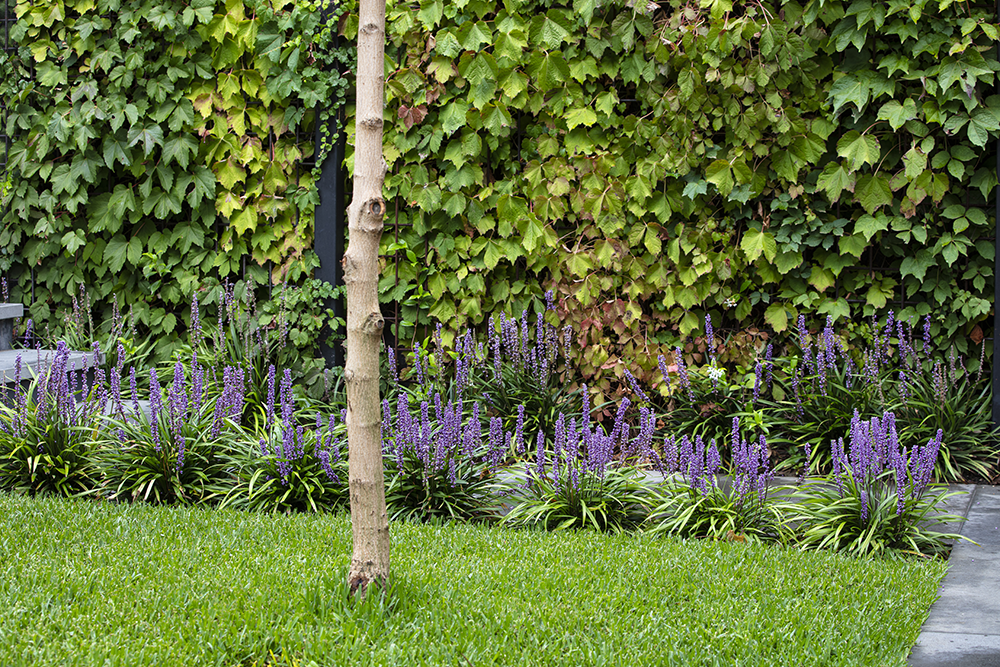 This garden certainty challenged the idea that bigger is better. With a modest landscape size of 95m2, our team was able to achieve a space that is not only functional for the client – but will remain beautiful and timeless as the years pass.