If you live in Victoria, you would no doubt appreciate just how beautiful the Mornington Peninsula region is. If you're not a local or have never travelled to the area, think beautiful coastal towns, picturesque beaches, architecturally designed homes, bustling cafes and an abundance of native wildlife and plants (and hey, the pubs are alright too).
Not surprisingly, our team was thrilled to have the opportunity to design and construct a garden in this region and were confident that we could create something extraordinary.
This project was a new build, and the main house – designed by architects Powell and Glenn and constructed by Belair Builders – was a standout in its own right. The exterior of the home featured several textural elements, including timber, limestone and polished concrete. Our design team wanted to ensure a seamless transition from the house into the landscape and worked to incorporate these elements into our garden design.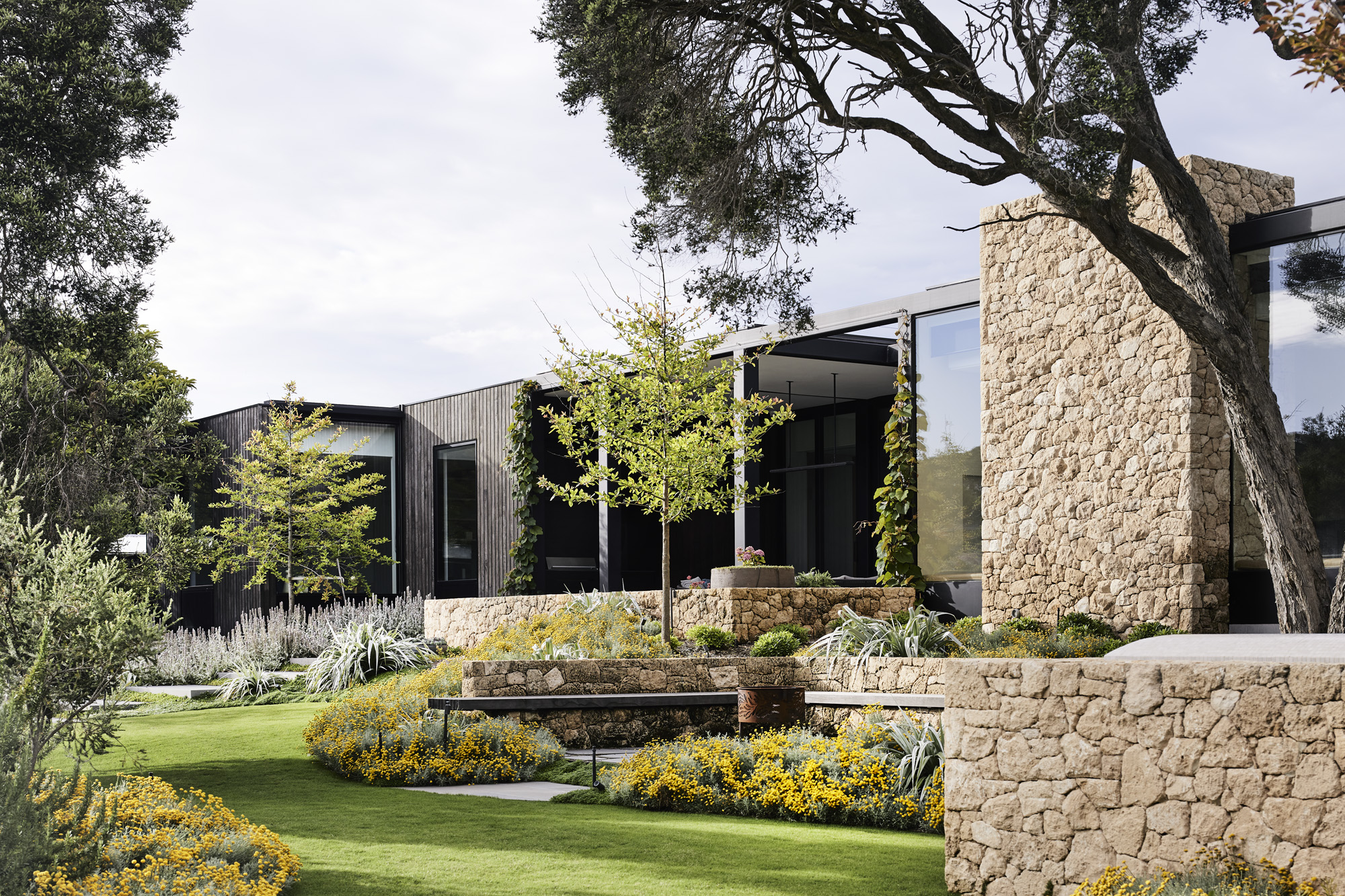 The indoor chimney and swimming pool wall were created using locally sourced limestone (provided by the team at Peninsula Stonemasons) – the result looked incredible, and we decided to incorporate the same stone into our design to create low lying walls and a cosy fire pit.
The fire pit featured a timber bench (a nod to the exterior cladding) and bluestone pavers, which were used throughout the project as steppers and pathways.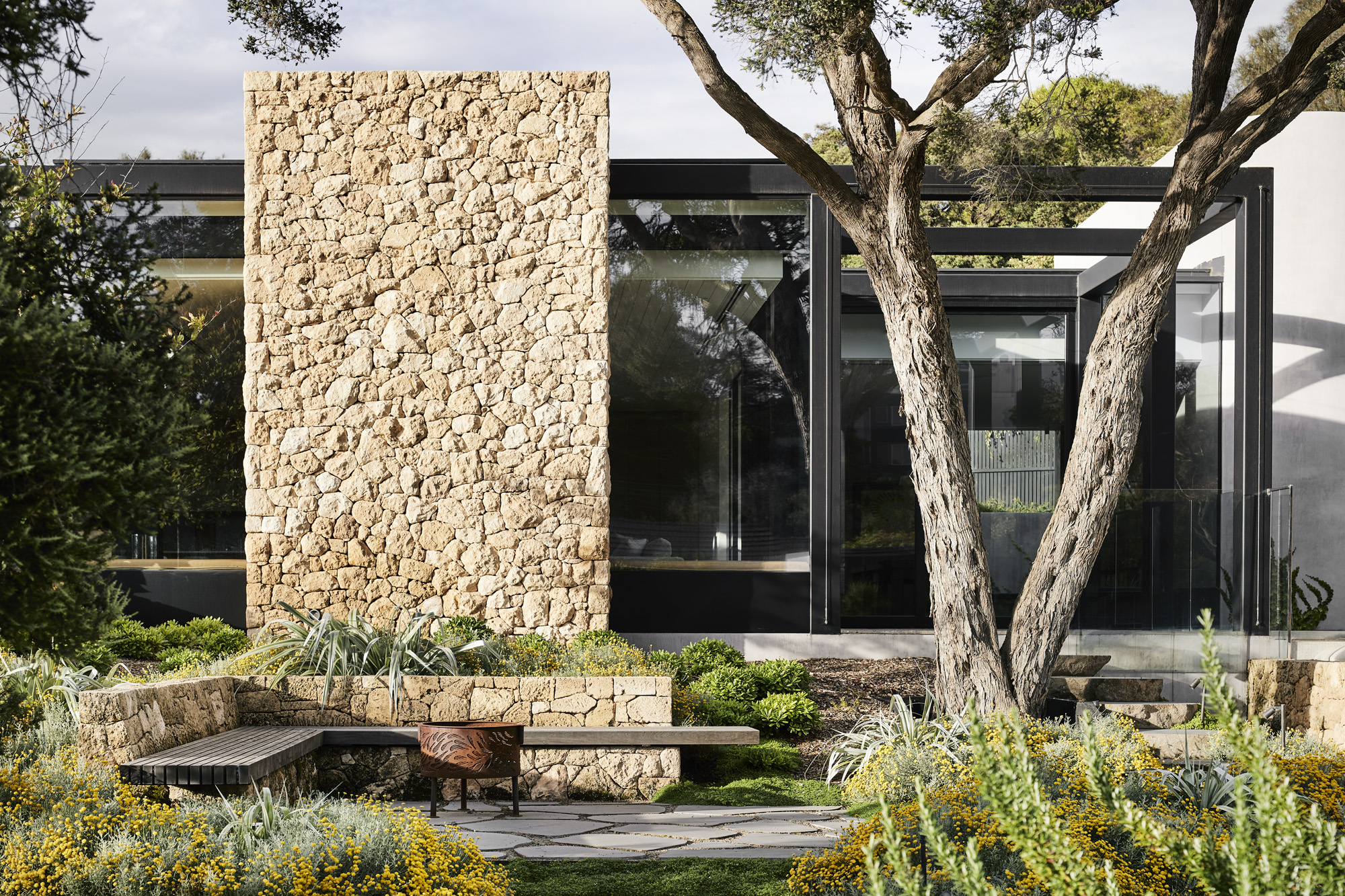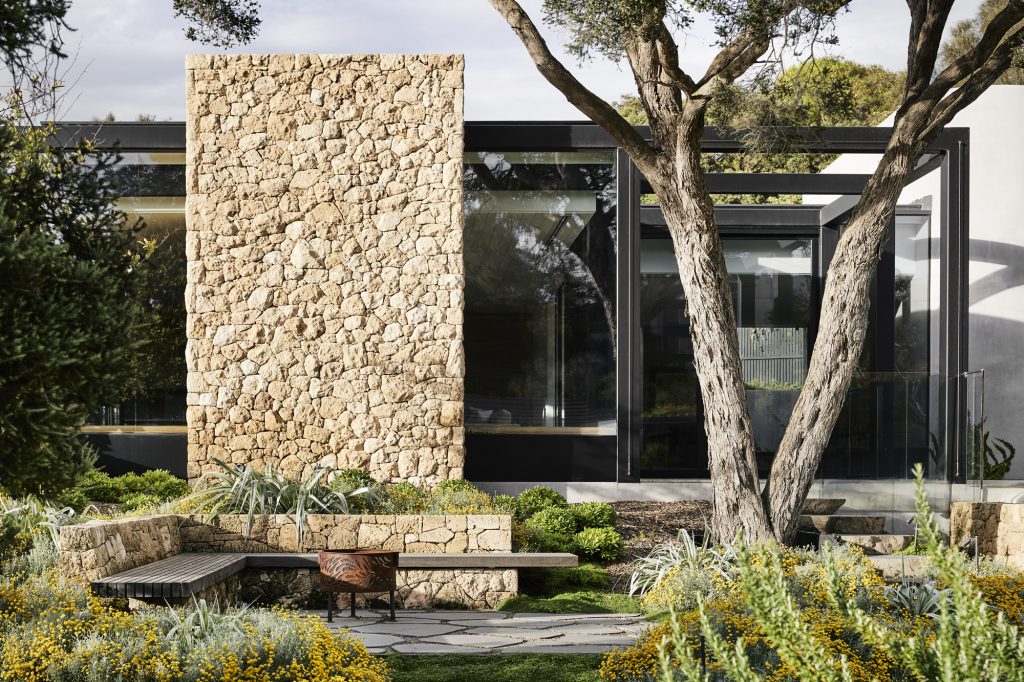 The pool was primarily surrounded by concrete, including a stunning pod that housed a rooftop terrace, creating the ultimate luxury touch. To soften the space and provide a much-needed pop of green, we planted Parthenocissus tricuspidata (Boston ivy) to cover the concrete wall behind the pool.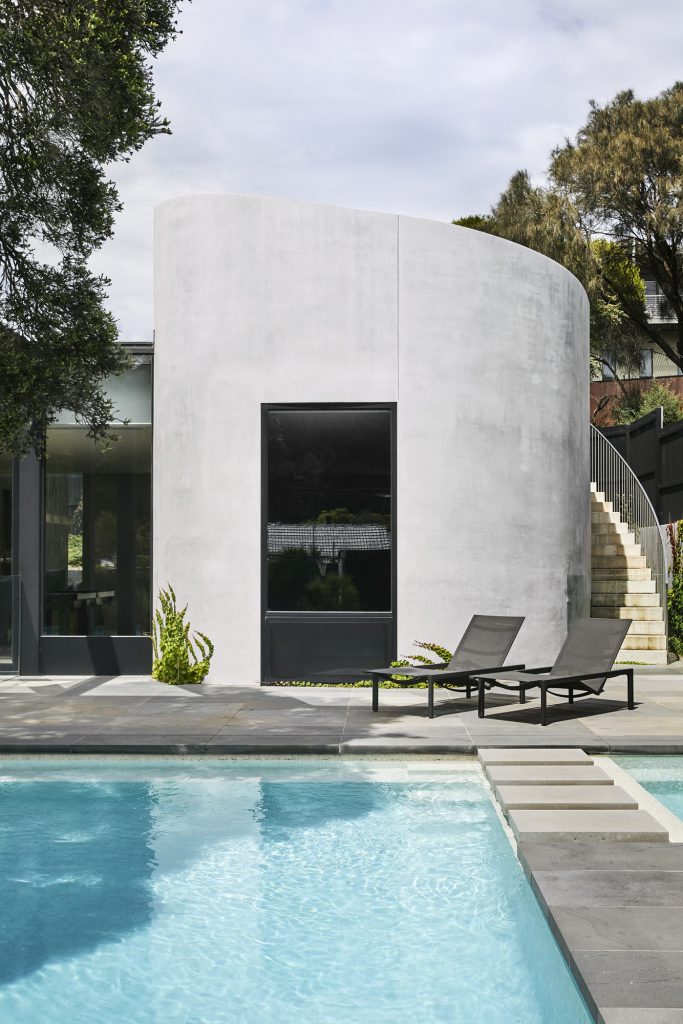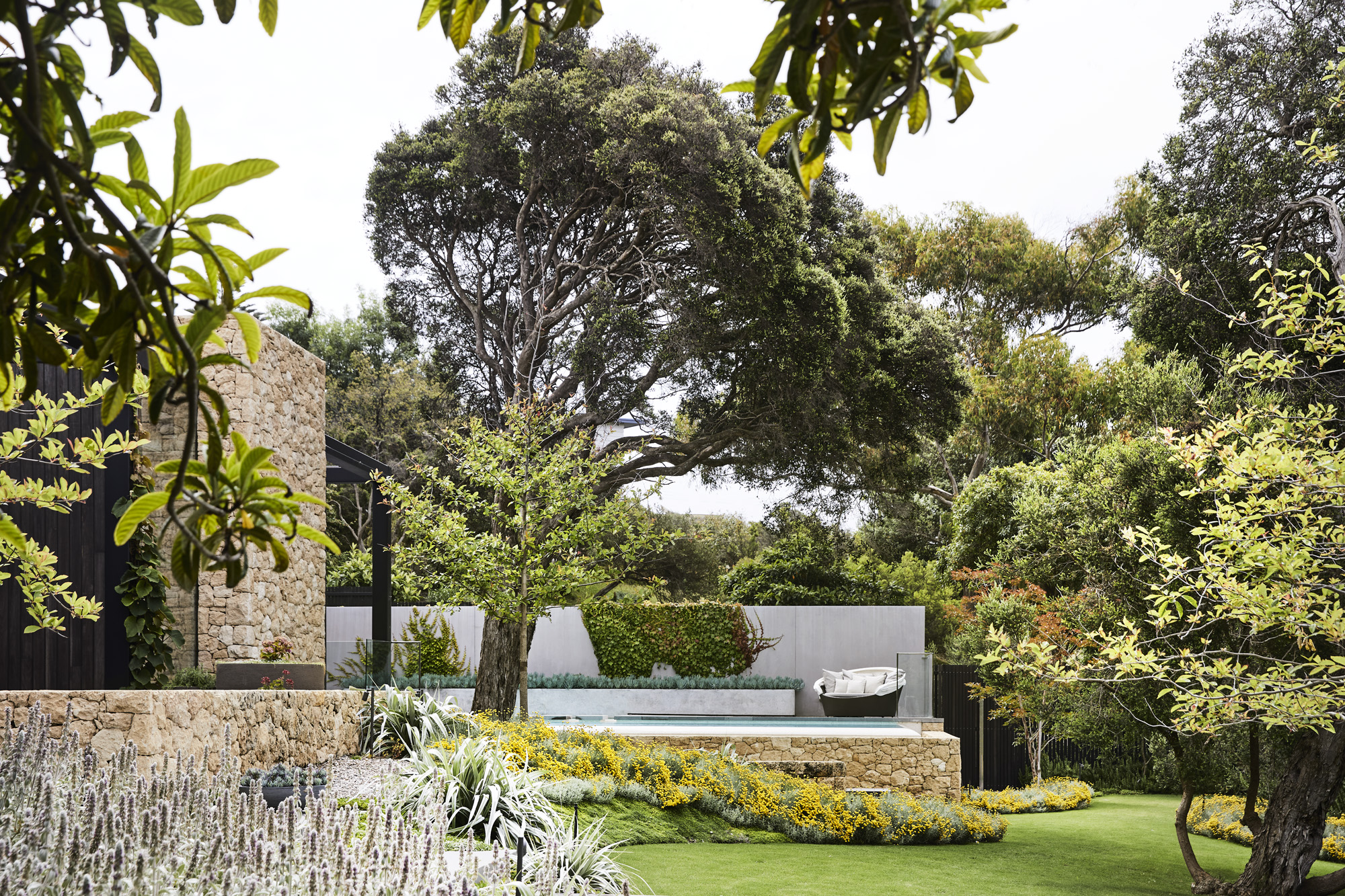 Unlike most coastal properties, our client's focus was on seclusion rather than beach views – which meant that the property featured a large slope throughout the garden. A challenge that our landscape designers very much welcomed. Instead of constructing a single flight of steps travelling up the hill, we carefully placed steps gradually throughout the landscape – making walking up (and down) a manageable task for anyone travelling throughout the garden. An additional benefit of the steps was that they led to several outdoor entertaining areas. Our clients had teenage children and were regular entertainers, so separate and private spaces were a must.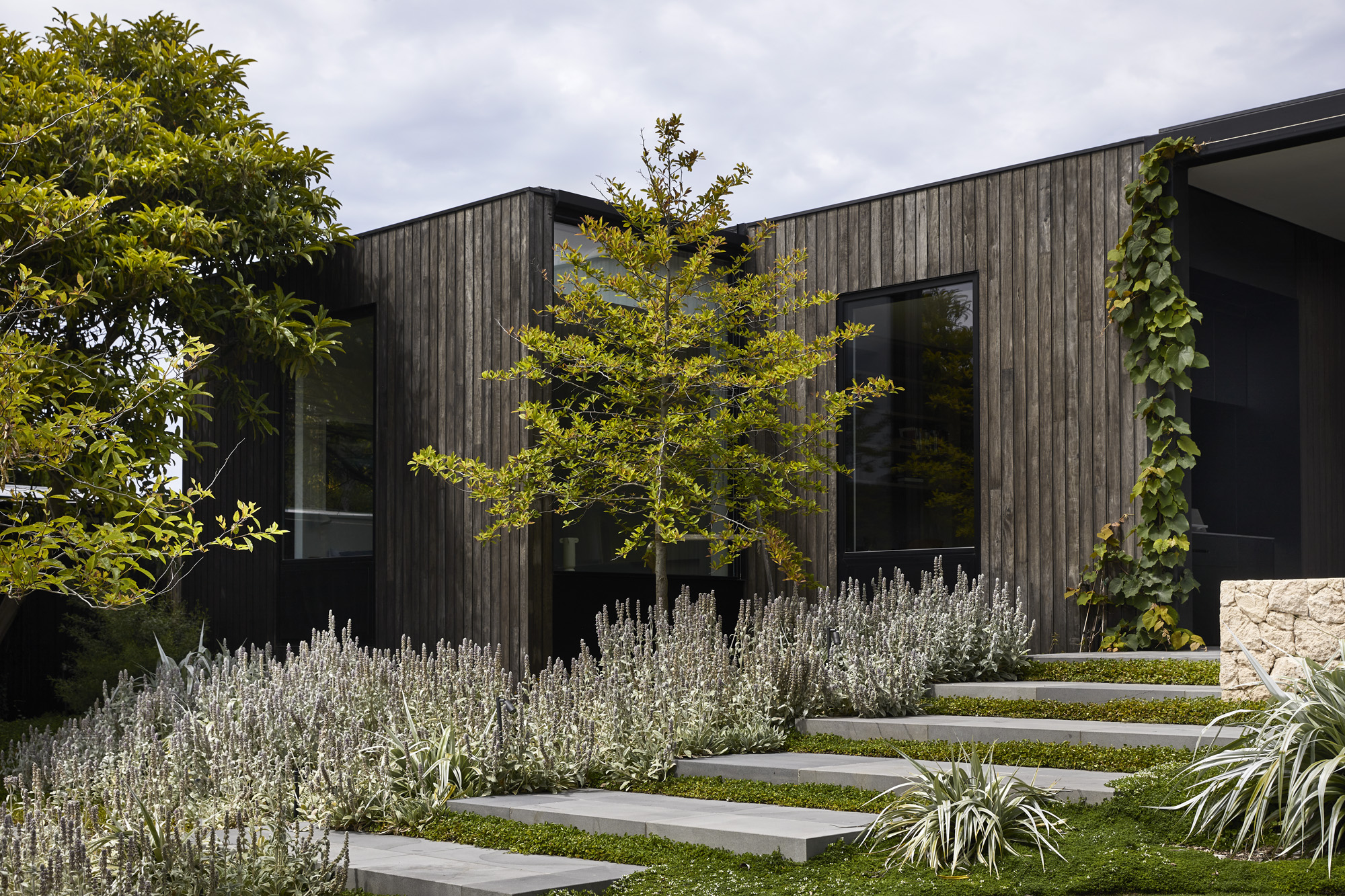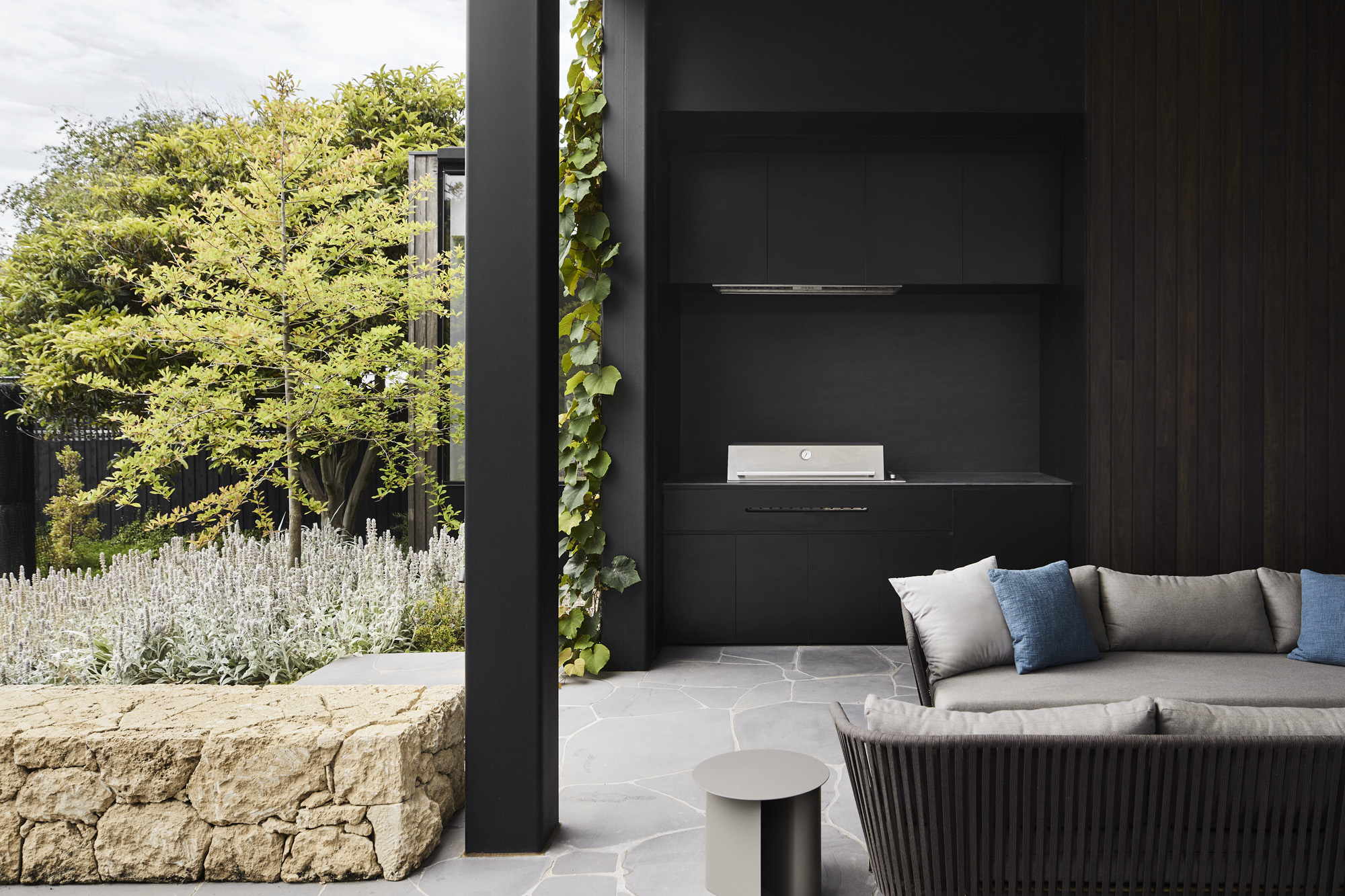 When it came to the plants, we were lucky to be working in an area that is home to several stunning native plants, and our clients were keen to include as many as possible in their garden design. Fortunately, native trees like Melaleuca lanceolata (Moonah) were already on the property and could remain in their place.


Other natives included in our design were Alyxia buxifolia (Sea box) and Corymbia citriodora 'scentous' (Lemon-scented gum). To complement the natives and offset the hardscapes, plants such as Santolina Chamaecyparissus 'Nana' (Lavender cotton) provided a much-needed pop of colour and softness to the garden. Our clients are plant lovers, and this inclusion certainly ticked the box.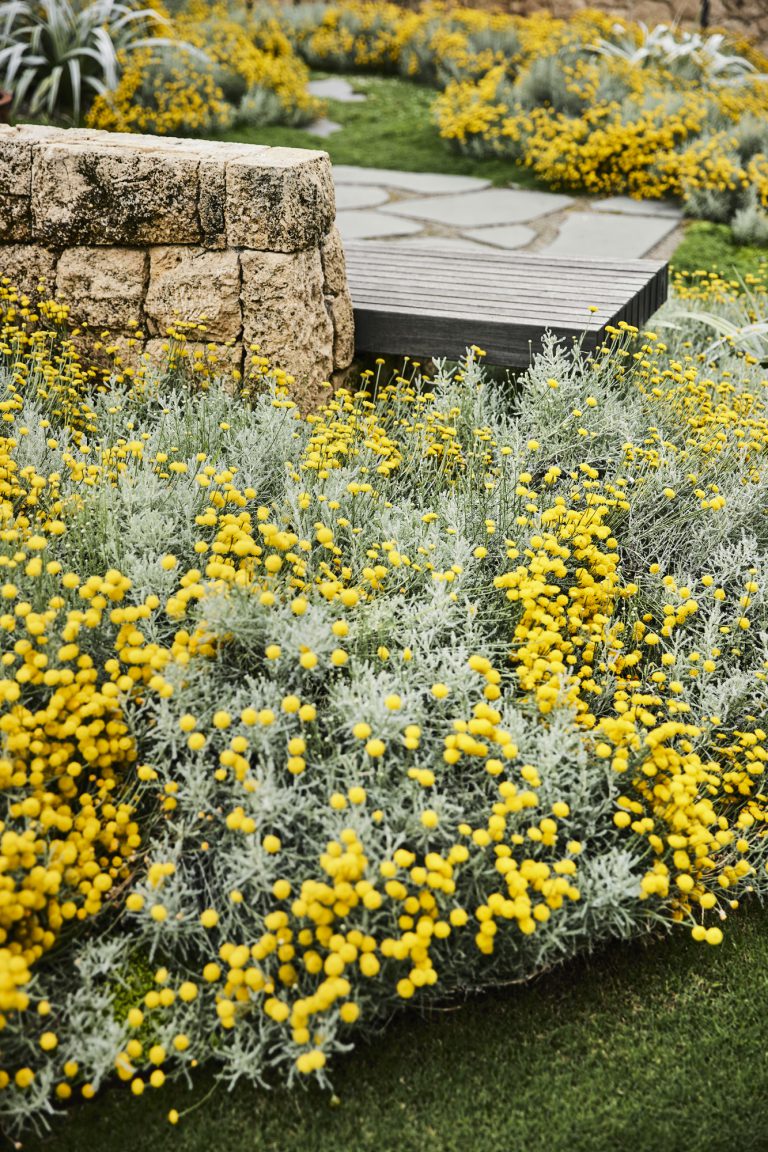 Other plants used as part of this project included Nyssa sylvetica (Black tupelo) – these trees not only act as a striking feature, but their leaves turn a beautiful shade of orange and scarlet in autumn months. Dichondra repens (Kidney weed) were planted between bluestone steppers to create a mat of lush green foliage and tie the garden together.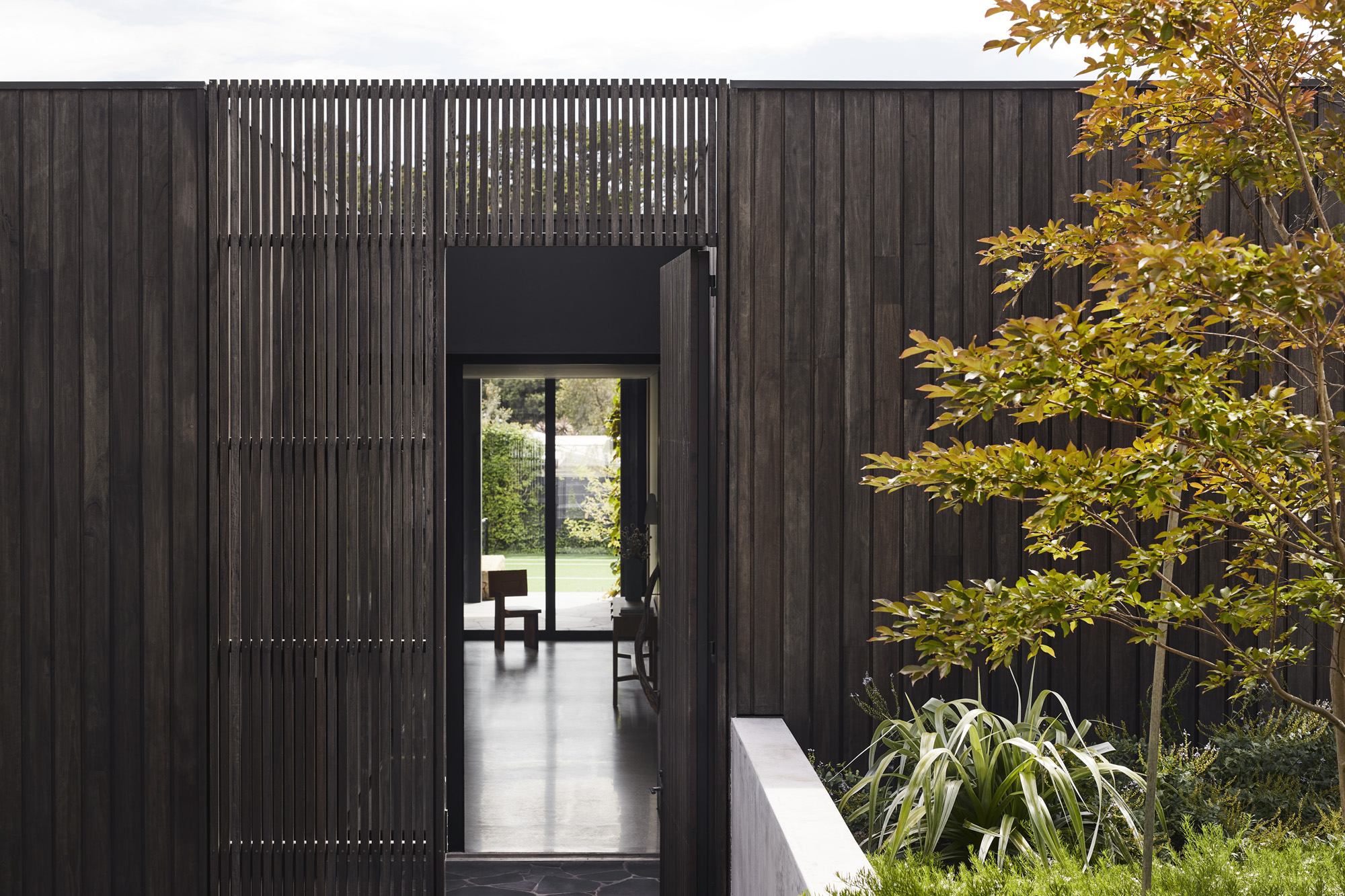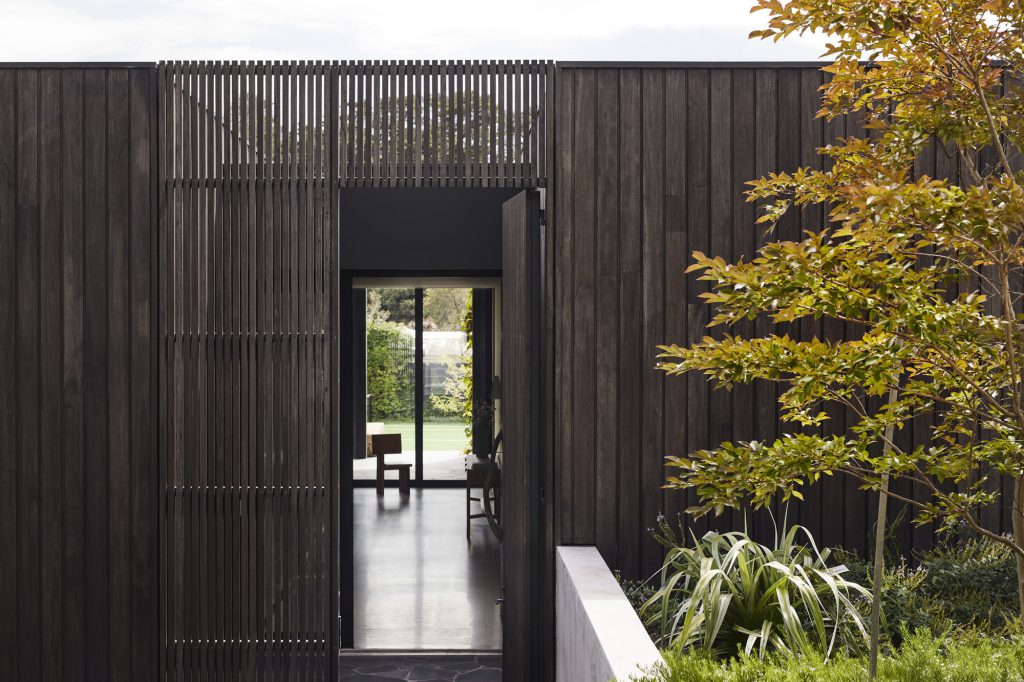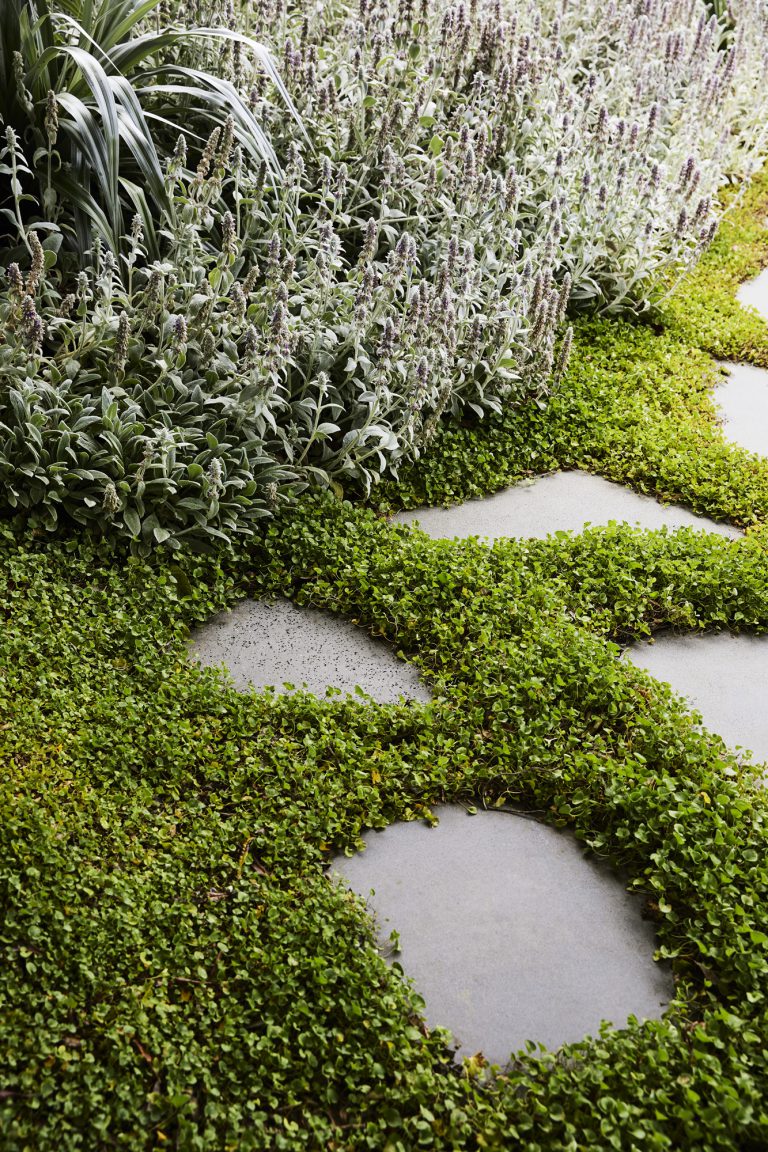 It was a pleasure to design and construct this garden and to work with other highly skilled professionals creating this beautiful coastal home. We are thrilled with the result and place this project amongst one of our all-time favourites.