Wisteria floribunda 'Alba' is a stunning white-flowered Wisteria that has very long clusters of pea-like, fragrant white flowers. You can expect flowers to emerge in late spring and continue to bloom well into the cooler months. Wisteria has beautiful dense, light green foliage, which turns yellow in autumn before dropping. In our humble opinion, it's one of the most beautiful plants to have ever existed!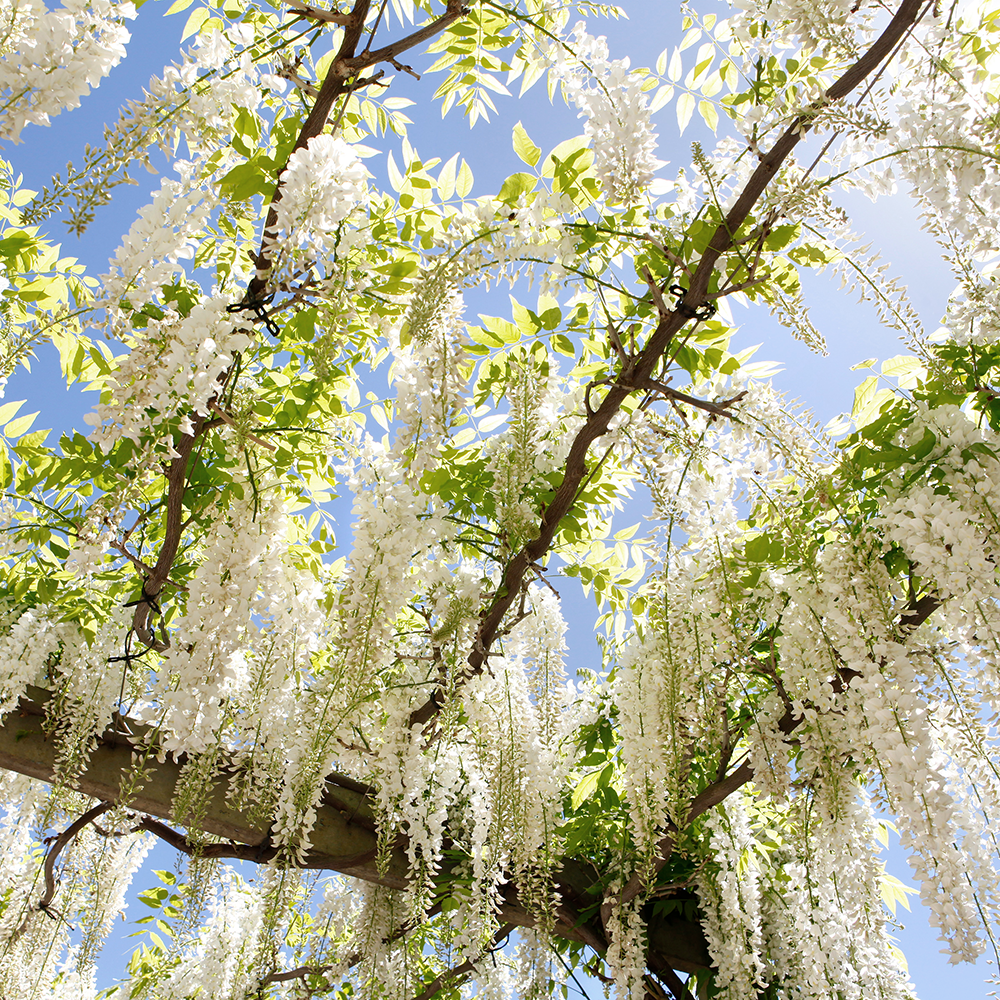 How To Uses
Wisteria can be grown against a house wall, arbours, pergolas, trellises and fences. They can also be trained as free-standing plants in a container. We love planting Wisteria against pergolas to create a dreamy structure.
How To Plant
Plant in full sun or part shade in well-drained soil. You will receive the best flowering outcome if you plant in full sun. You can expect your Wisteria floribunda 'Alba' to grow to approx. 9m high and 3m wide.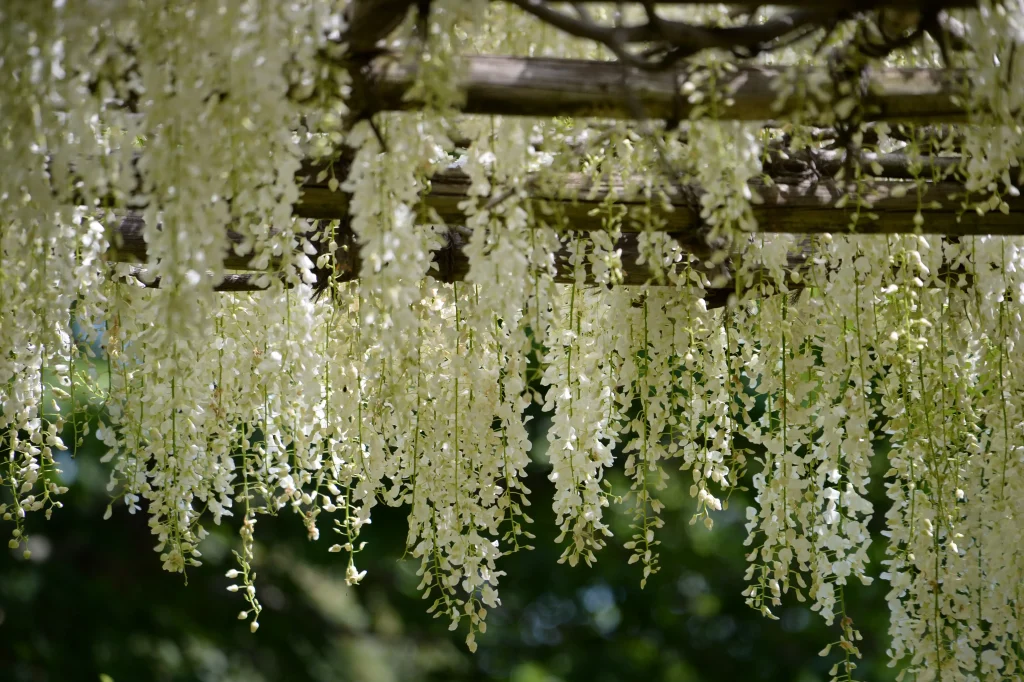 Care and Maintenance
This climber is a heavy plant once mature, so when planting it needs to be sited and trained on a study structure to support its future weight. It will need regular pruning to control its size and shape and to promote future growth. It can also be susceptible to foliage-chewing insects and fungal diseases, but none that are extremely concerning – treat as needed. It's also drought tolerant once established.
To view more of our projects click here.