We are now only 4 days away from judging and 5 days away from the opening of the 2015 Melbourne International Flower & Garden Show! The week has absolutely flown by! As we near the end of day 5 of the build, we're please to report that the construction of our garden 'Cross Roads' presented by Australian House & Garden is still moving along steadily.
Today our perennial plants arrived from our amazing suppliers Antique Perennials up in Kinglake, Victoria. We at Ian Barker Gardens love plant focused gardens, so you can imagine how excited we are to begin placing our beautiful plants into 'Cross Roads'! Planting will continue over the next few days and we are beyond excited to see the space transform into a 'world of plants'!
As we've mentioned in previous posts, our number one goal this year is to showcase the beauty of plants and to focus on foliage over flowers. The interest and variation in our garden will come from the use of many different and unusual foliage textures, combined with a restricted colour palette of greens, burgundies and deep purples which will be accented with subtle sprinkles of white.
Stay tuned for more updates as we get closer to unveiling our garden and keep scrolling to see some progress photos from today…..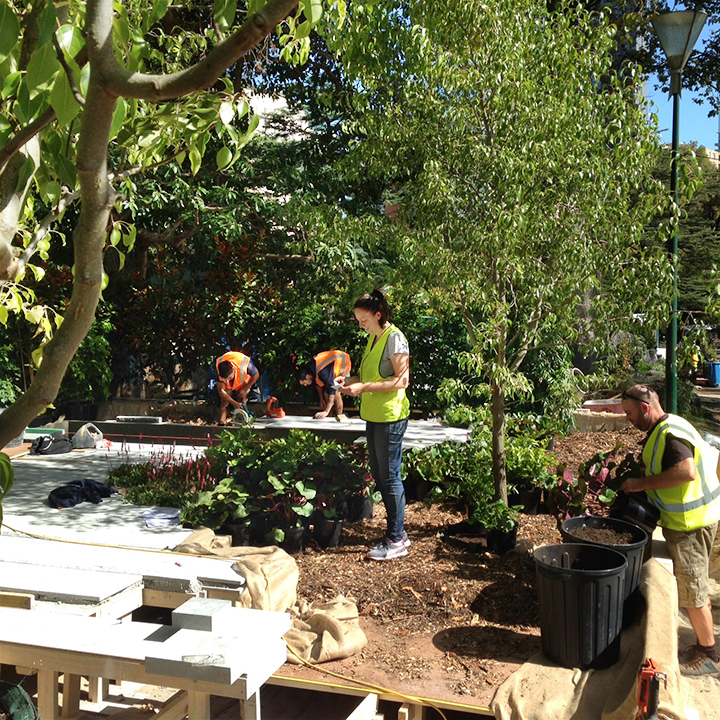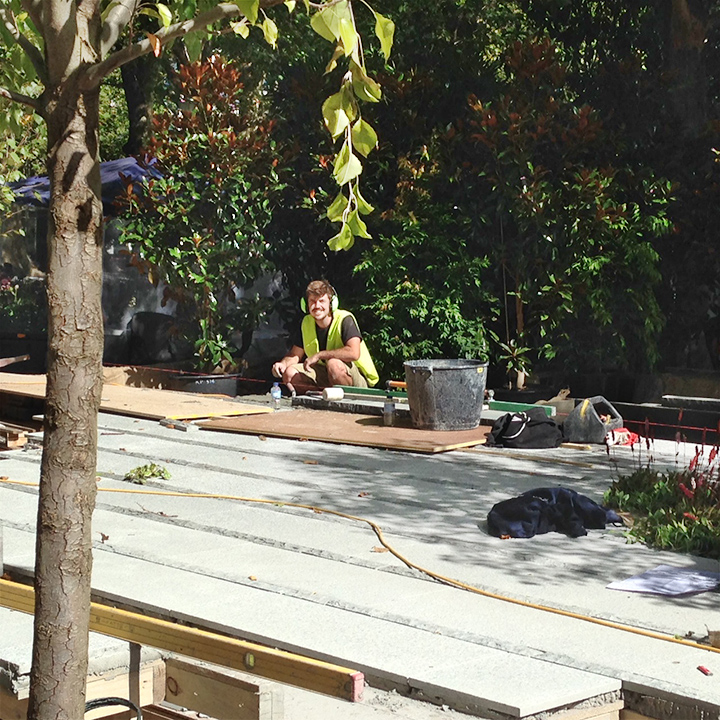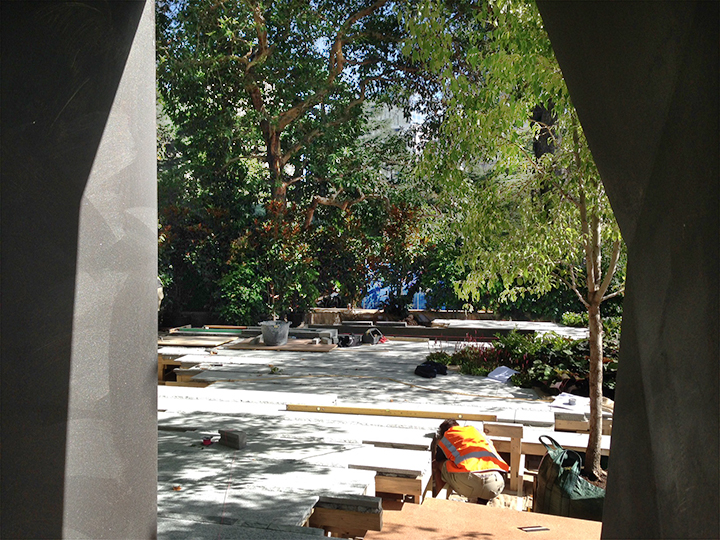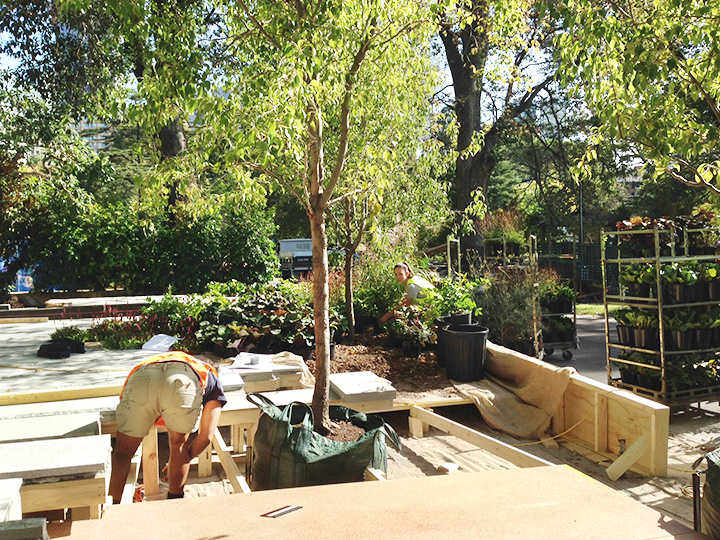 We'd love to hear your thoughts and are happy to answer any questions, so don't forget to comment on our blog posts if you'd like to join in on the MIFGS discussion!
The Melbourne International Flower & Garden Show runs from Wednesday 25th – Sunday 29th March at the Royal Exhibition Building and Carlton Gardens, from 9am – 5pm each day. See you at the show!