As Day 1 of the 2015 Melbourne International Flower & Garden Show build draws to a close, we are happy to say that we are already making great progress on our garden 'Cross Roads' presented by Australian House & Garden. So far everything is going to schedule and the base is starting to take shape!
We are all very excited to see how the garden develops over the next week, as it's always a thrill to watch everything come together.
We'll be keeping you updated with news and progress photos throughout the week, so watch this space!! But for now, check out some photos from day 1 of construction….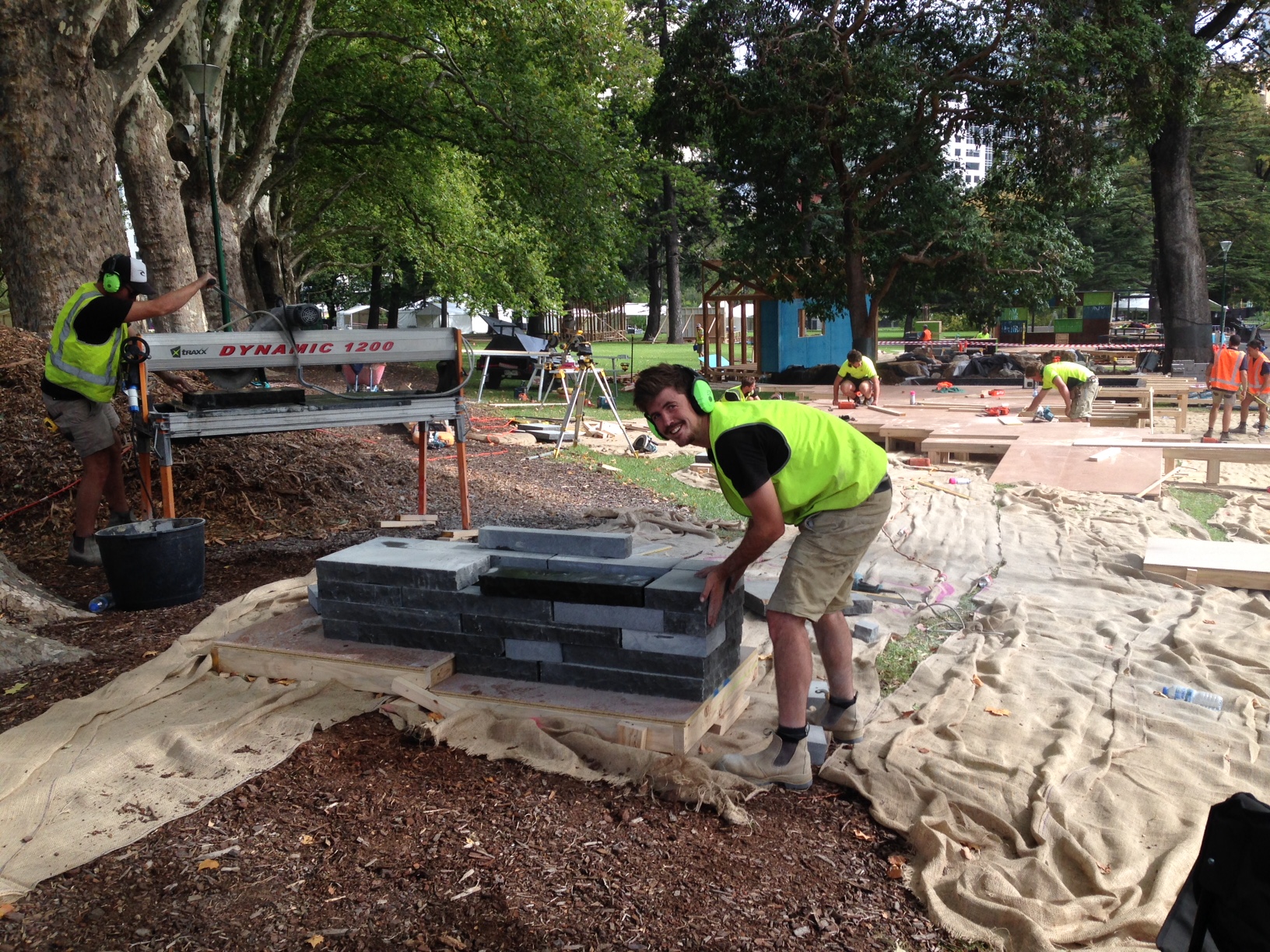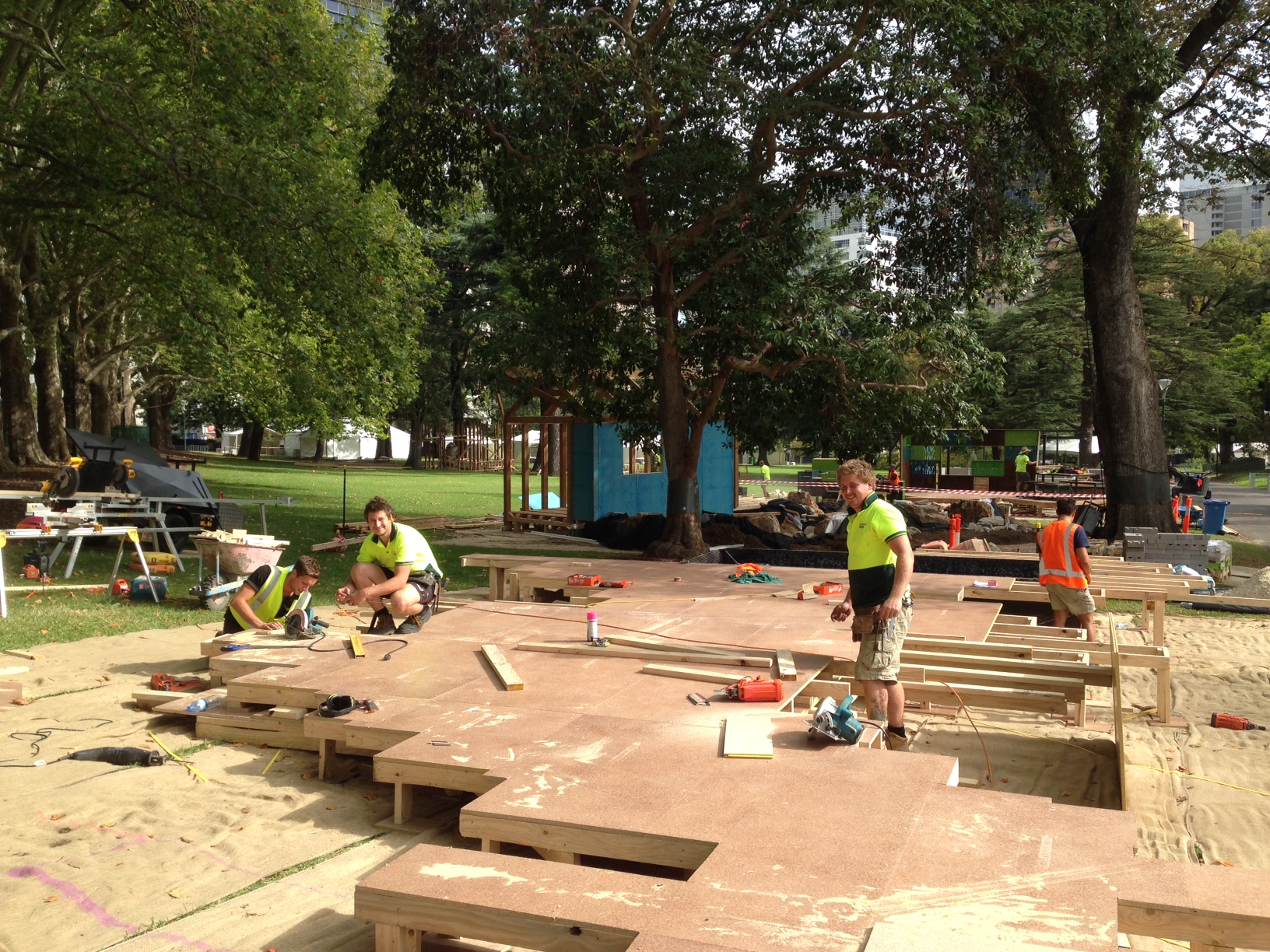 We'd love to hear your thoughts and are happy to answer any questions, so don't forget to comment on our blog posts if you'd like to join in on the MIFGS discussion!
The Melbourne International Flower & Garden Show runs from Wednesday 25th – Sunday 29th March at the Royal Exhibition Building and Carlton Gardens, from 9am – 5pm each day. See you at the show!