Day 3 of construction and our garden 'Left-Overs' is really starting to come together! Today was another busy day on site with everyone working together as paving was laid, plants were unloaded and the pond was tiled.
As always, Scott was doing a brilliant job project managing and there was a real buzz that could be felt, not only on our site but all the way down landscapers lane.
Sometimes we say that MIFGS is more like a 'working with timber' show than anything else, as timber is such a huge and important part of the build. We really can't thank O'Shea's Timber and Balans Construction enough for their support, both throughout the year and for what they have already done in helping our MIFGS garden come together.
Check out these pictures from today, where we have included some shots of the guys from Balans as well as some images that illustrate just how big a part the timber plays in our display.
Thanks Balans Construction and O'Shea's Timber!!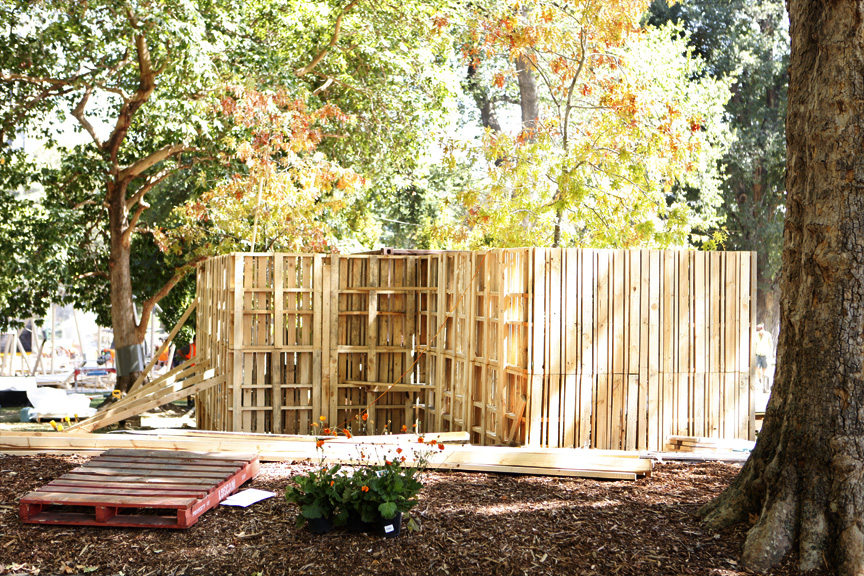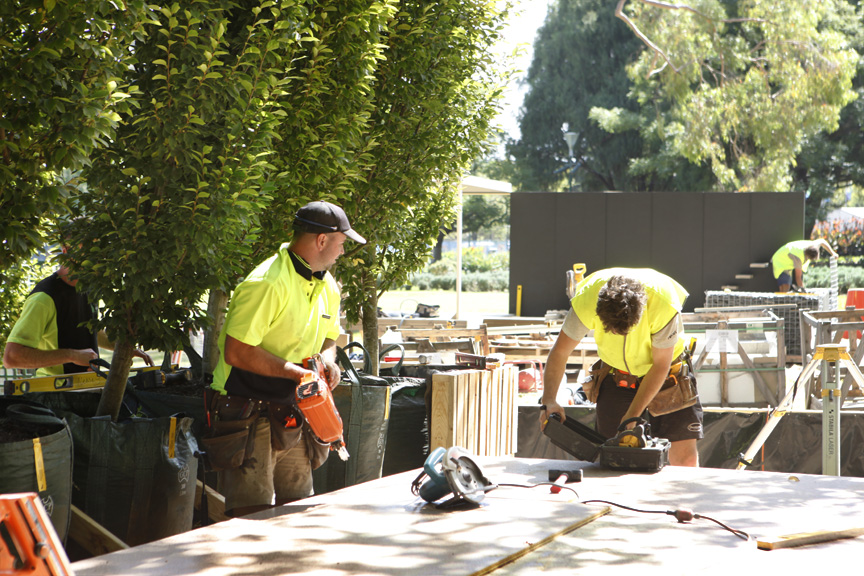 Today we would also like to express our sincere thanks to Perini Tiles and Bisazza Mosaico who have supplied the beautiful tiles for our pond. The black glass mosaic tiles will look fantastic and provide a mirrored effect, where the gorgeous trees and sky above our garden will be reflected off the surface of the water.
Thanks Perini and Bisazza!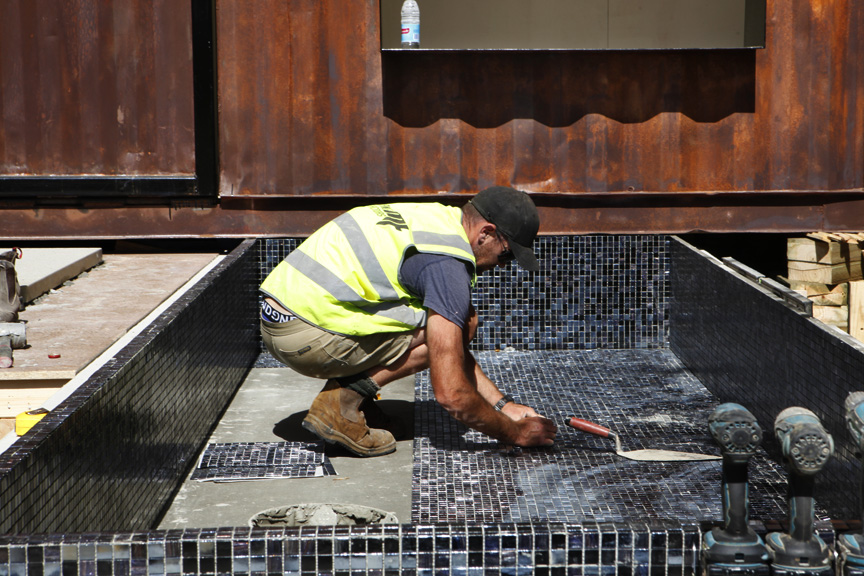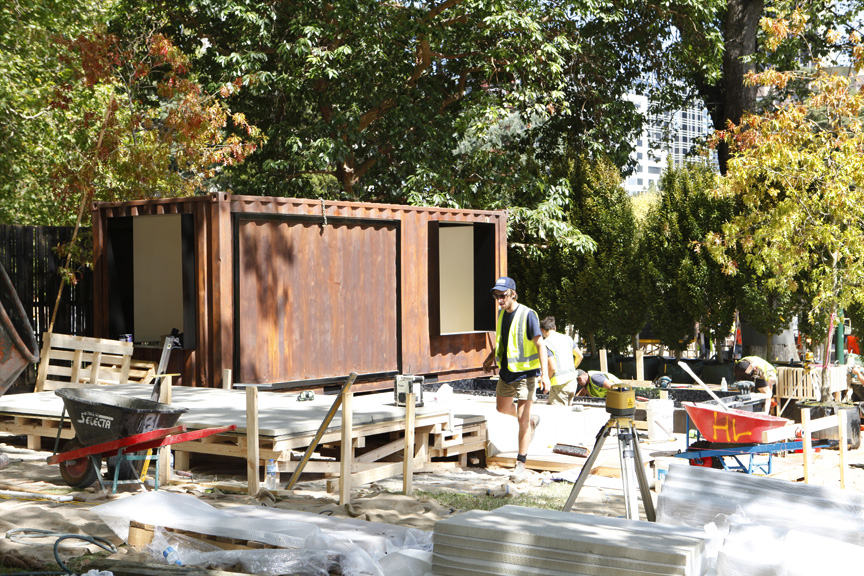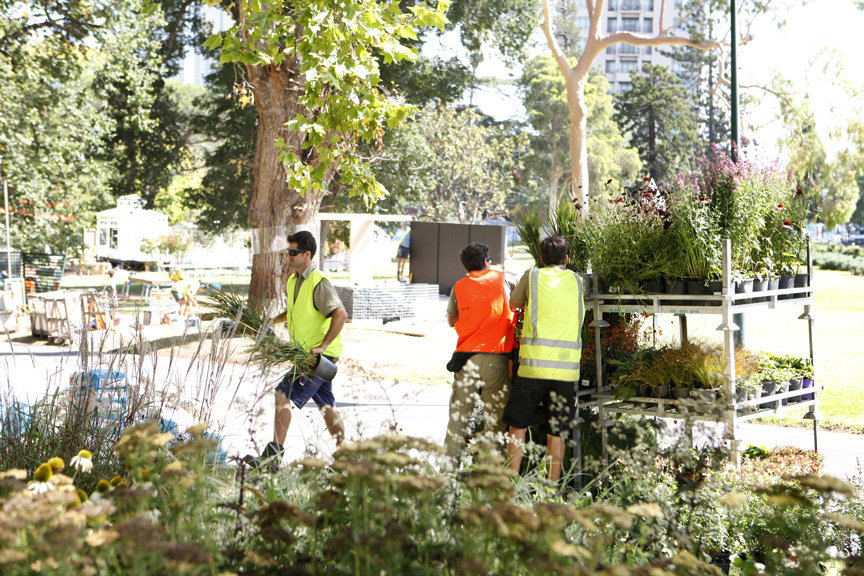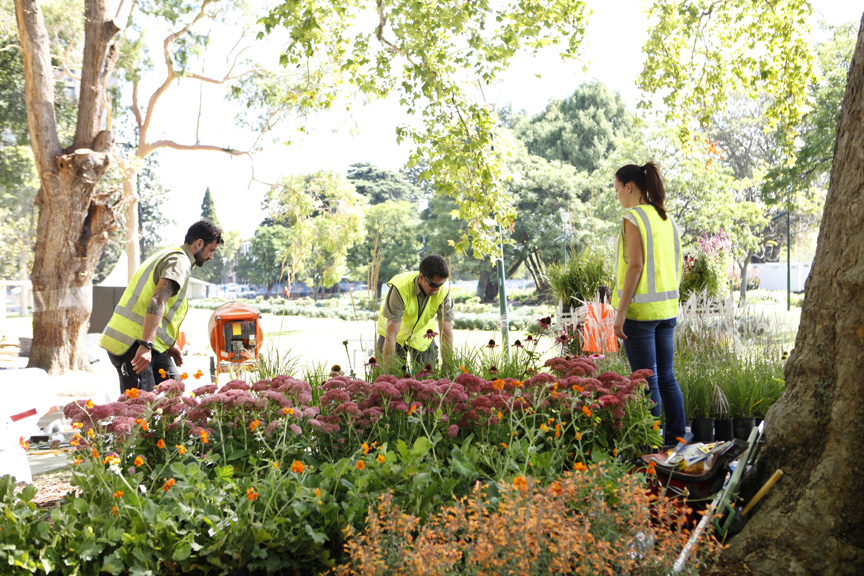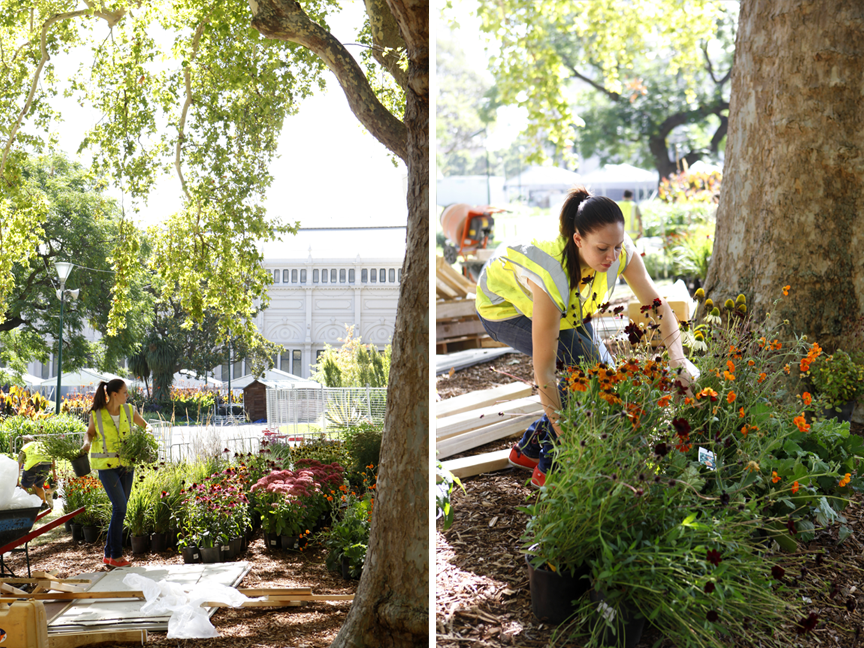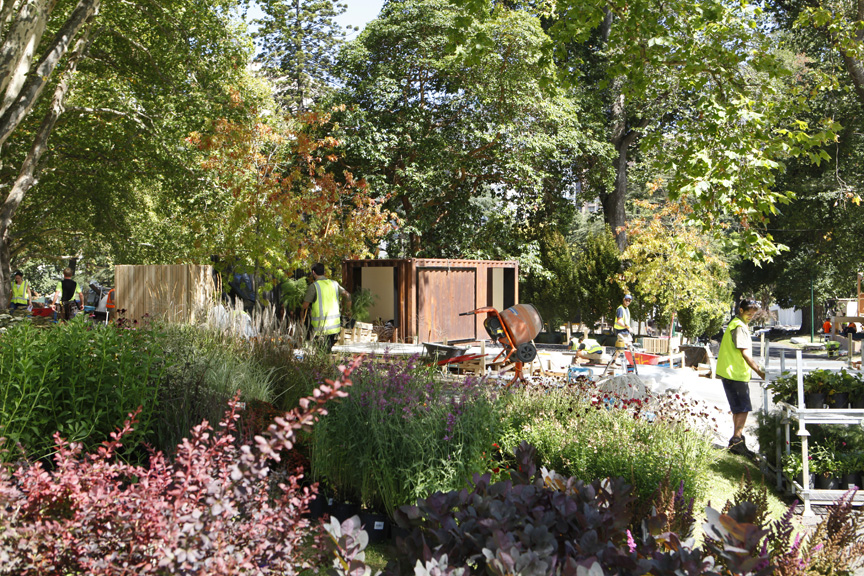 Click the logos below to visit the websites:



As always, thanks to all our proud partners!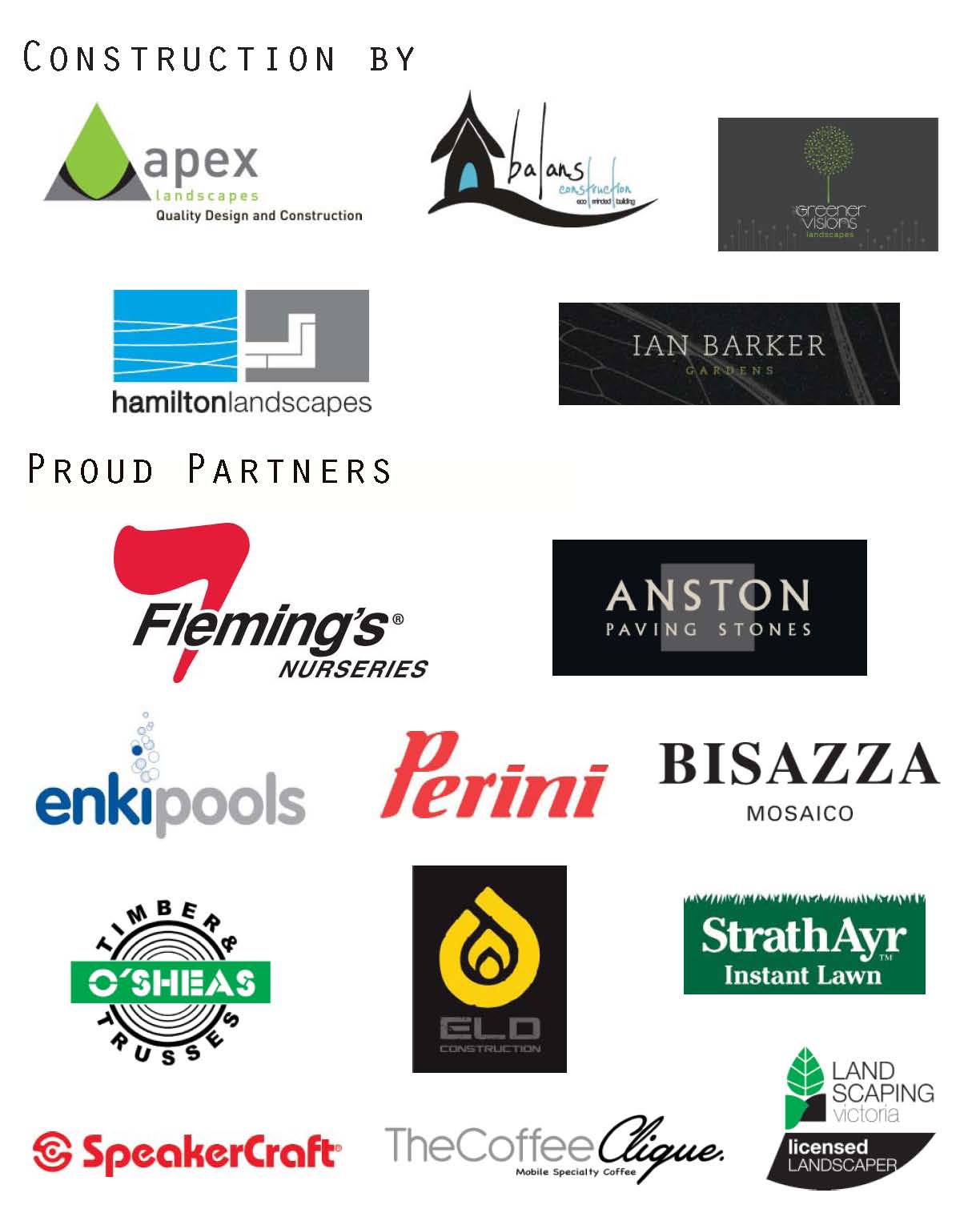 And don't forget,  you can read about the key ideas behind our garden 'Left-Overs' in our design brief.