Given the size and complexity of our 2016 show garden 'Reflection' presented by Australian House & Garden, we have decided to do some pre-building on weekends leading up to the show so that we can get a good head start.
Today, some of our dedicated team kindly gave up their Saturdays to come to the office and assist with pressure washing and painting our row boat (which will be floating on the lake), preparing our timber screening, and finishing off charring the timber cladding for our boat house, which was started a couple of weeks ago.
Charring timber in this way is a Japanese technique called Shou-sugi-ban or Yakisugi. The result is a beautiful, sophisticated dark finish, which also leaves the timber fire resistant and almost maintenance free.
Thanks guys for all your help today!
Check out some photos below of today's activities at the Ian Barker Gardens office, as well as a couple of shots of the boardwalk and boathouse frame coming together today at Handyman Steel.
Watch this space as we introduce you to our 2016 MIFGS construction team over the next few days…..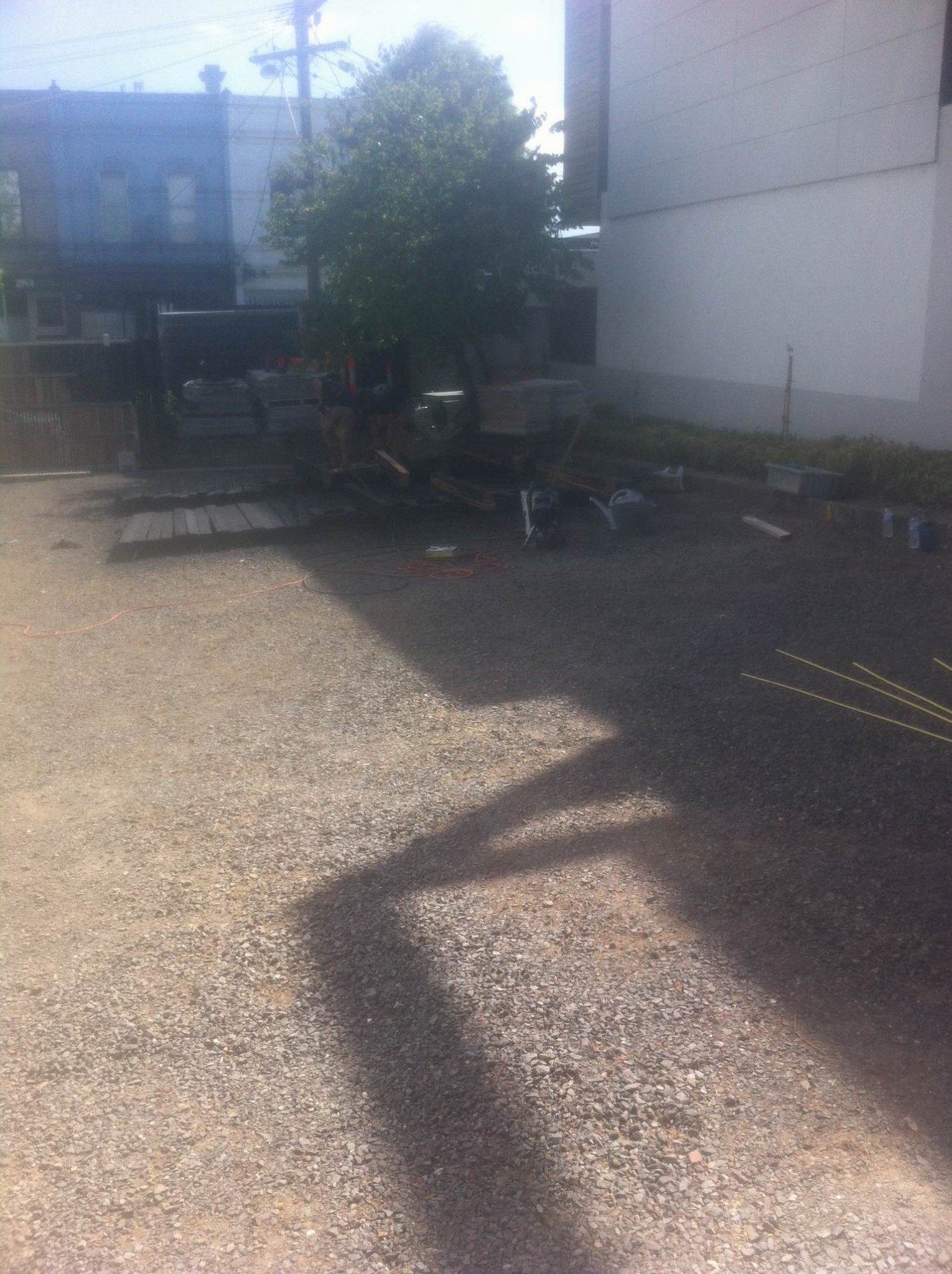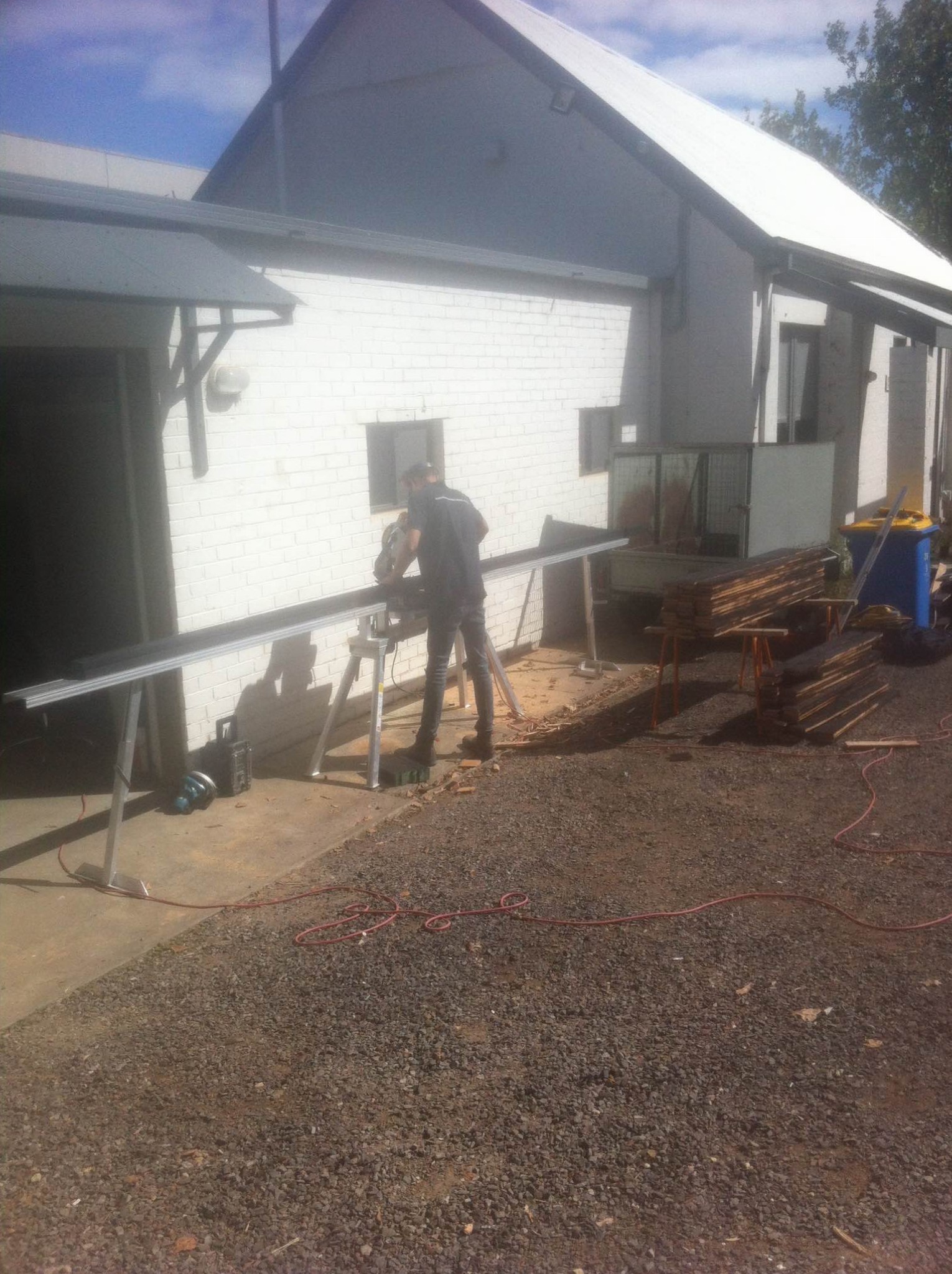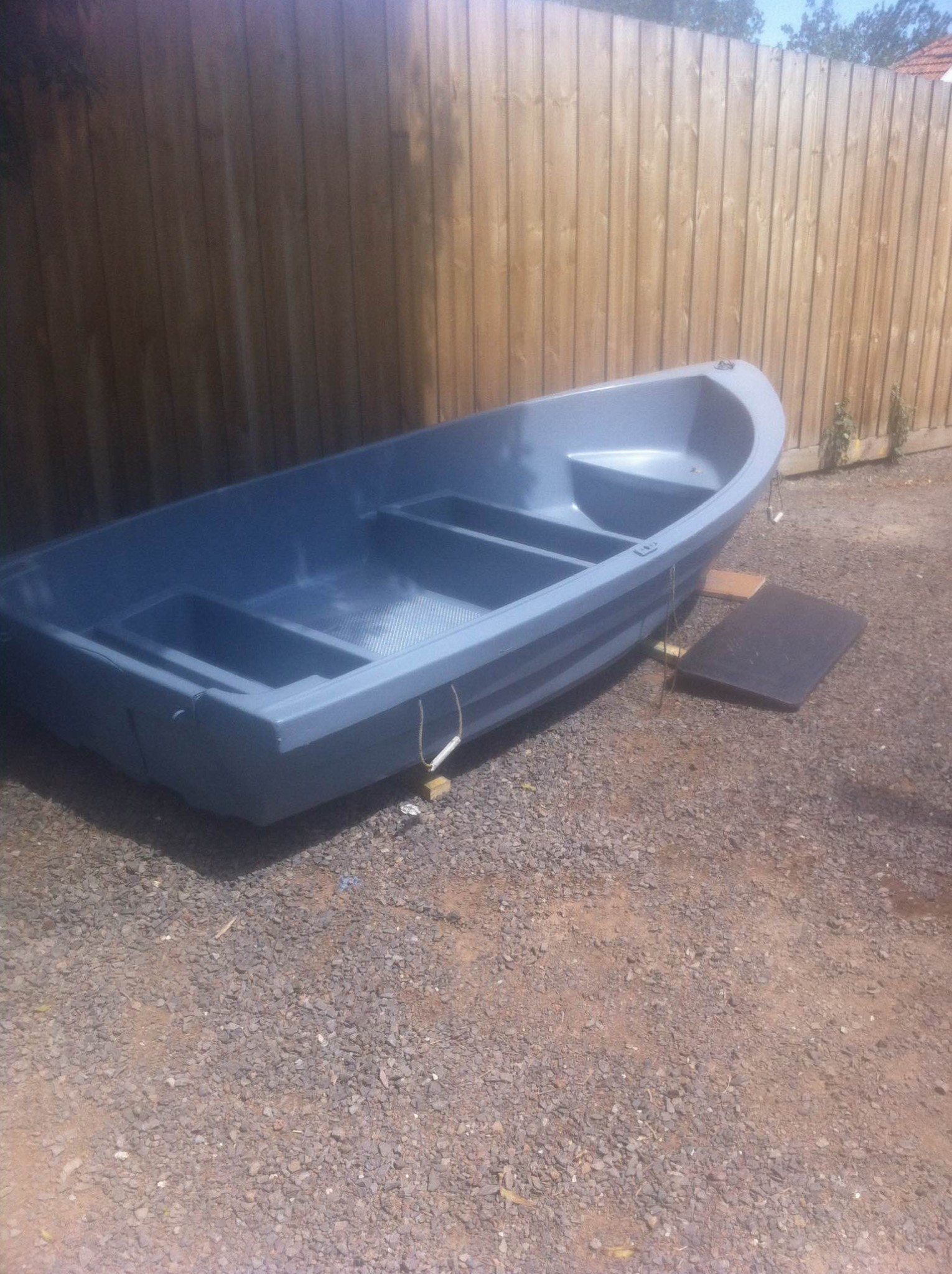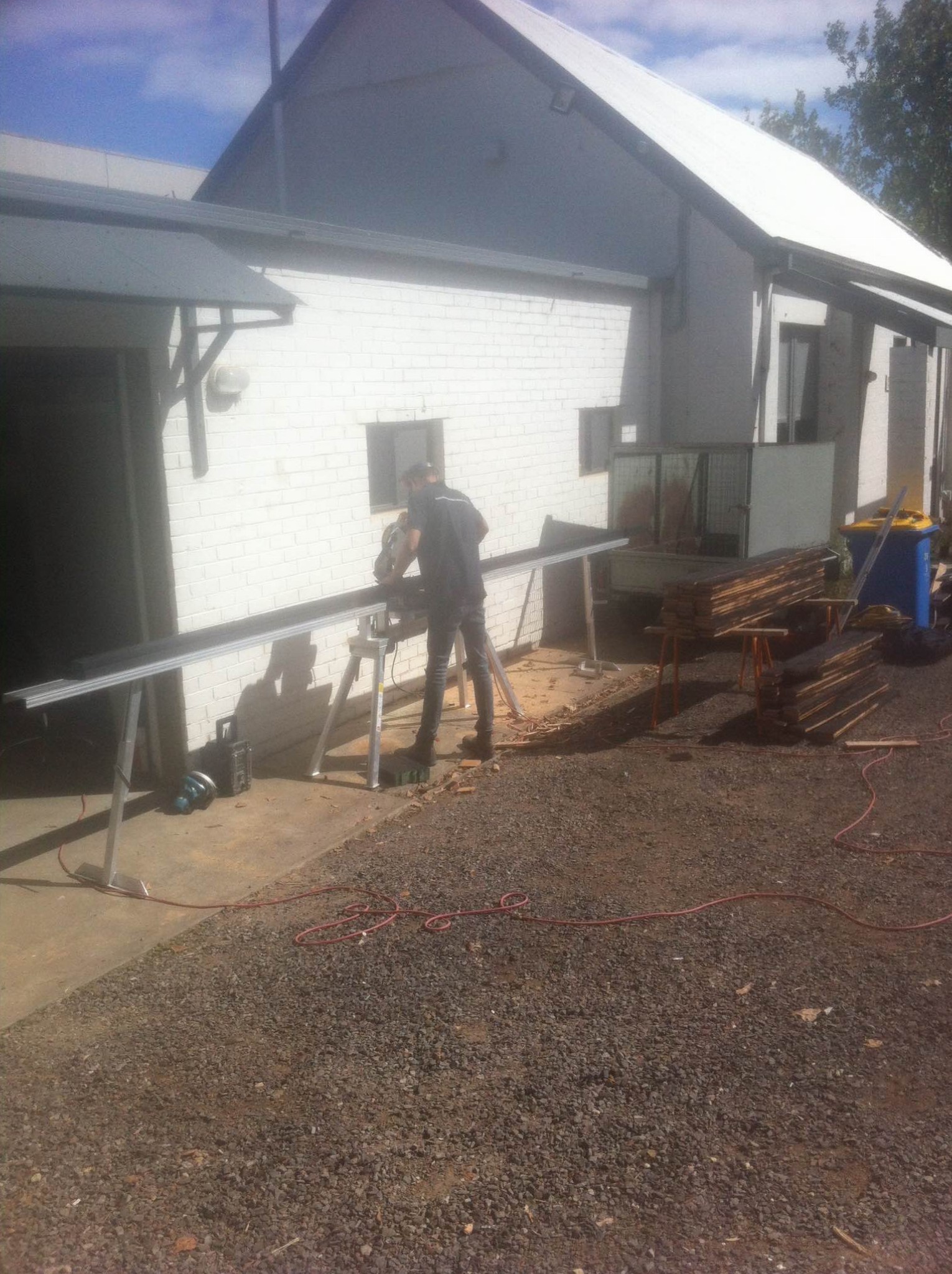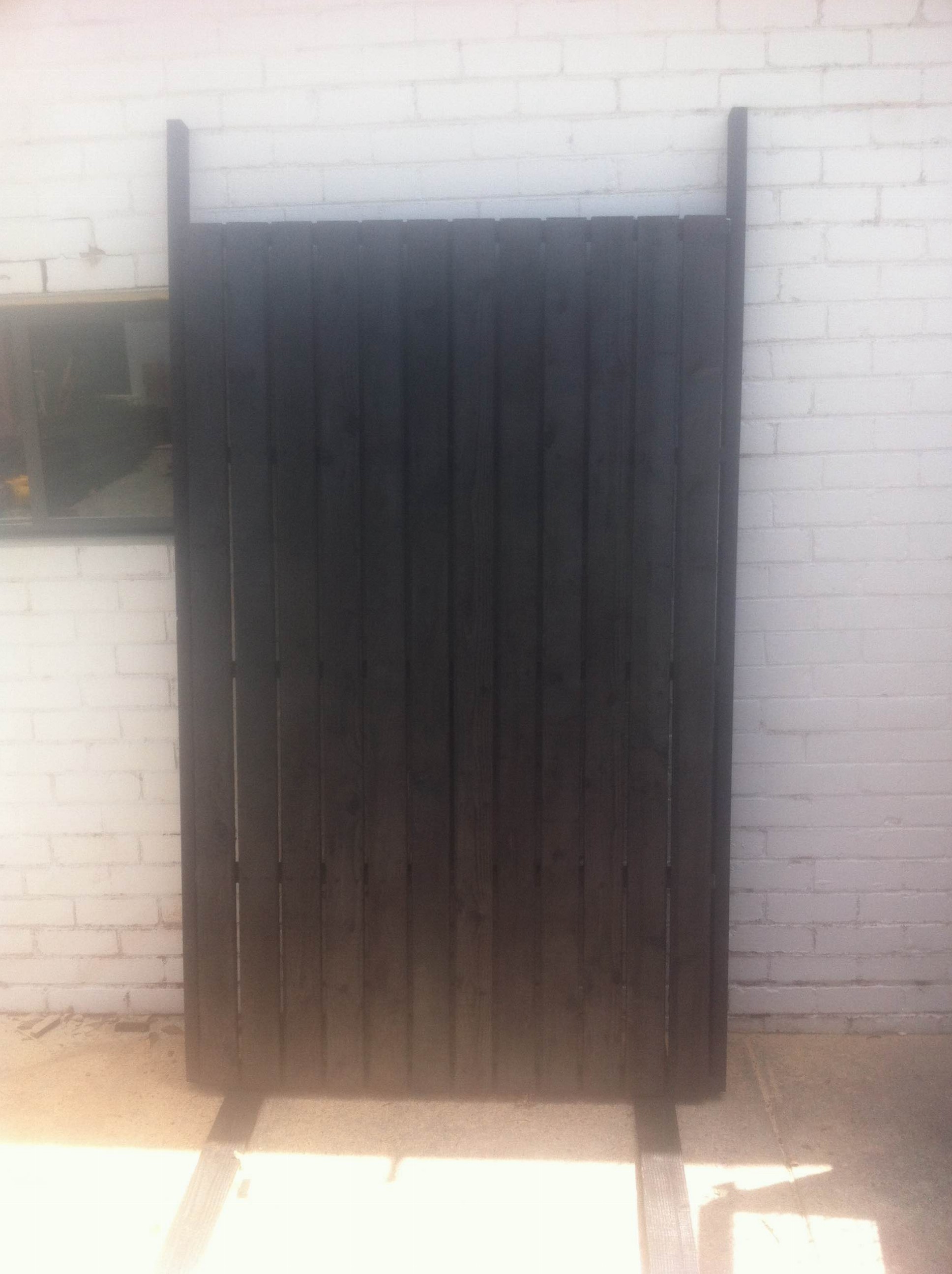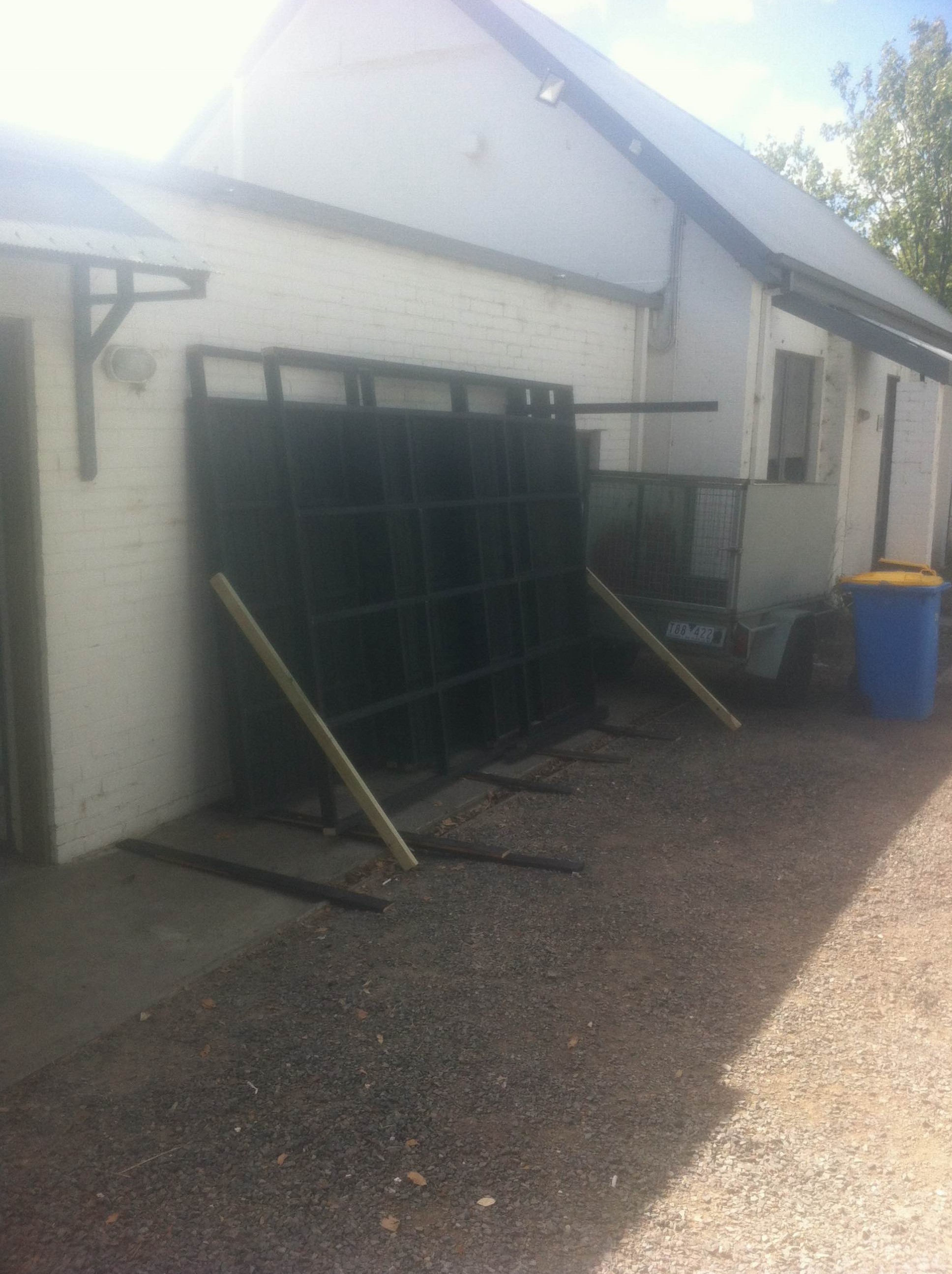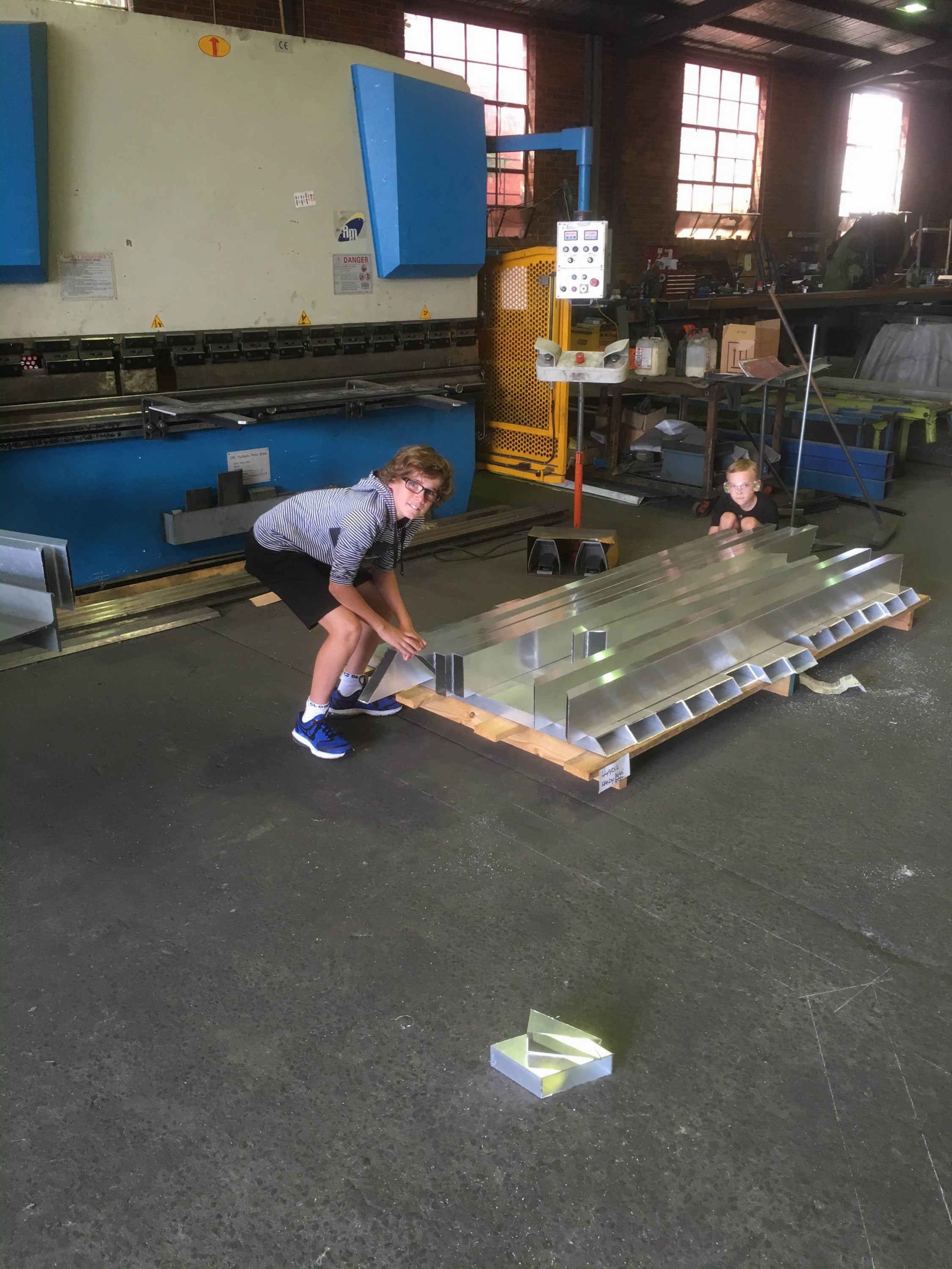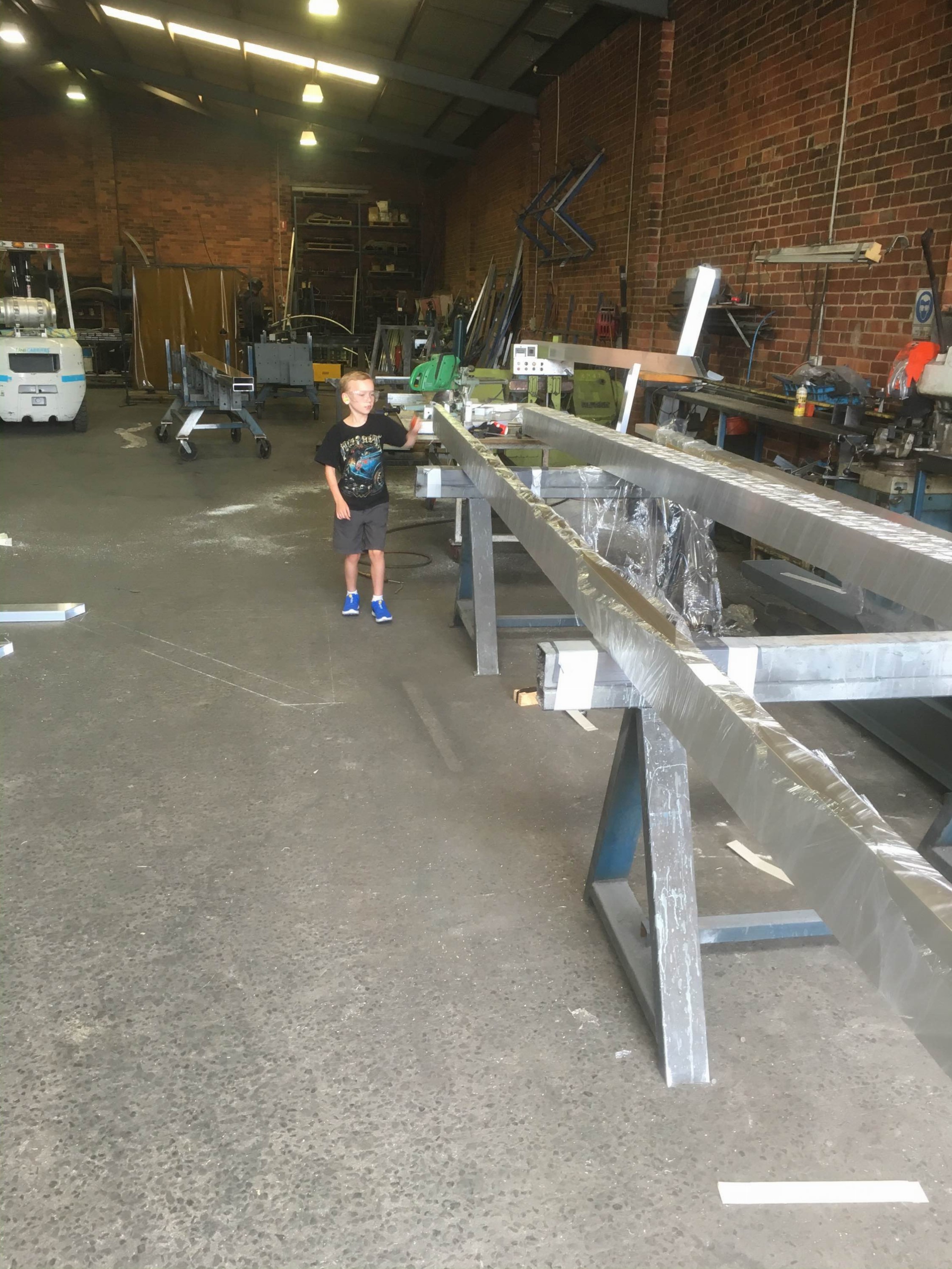 We'd love to hear your thoughts and are happy to answer any questions, so don't forget to comment on our blog posts if you'd like to join in on the MIFGS discussion!
The Melbourne International Flower & Garden Show runs from Wednesday 16th – Sunday 20th March at the Royal Exhibition Building and Carlton Gardens, from 9am – 5pm each day. See you at the show!