Its day 6 of construction at the 2016 Melbourne International Flower & Garden Show and our garden 'Reflection' presented by Australian House & Garden magazine is really starting to take shape! As we mentioned yesterday, our boathouse was craned into position on the lake last night, along with our steel water feature from Lump Sculpture Studio.
Exciting developments from today include our mulch from Spotswood Soil going in ready for the planting stage, and our fabulous plants from Antique Perennials arriving on site.
Check out the photos below to see the action from last night and today…..
And don't forget to check back here tomorrow as we begin planting!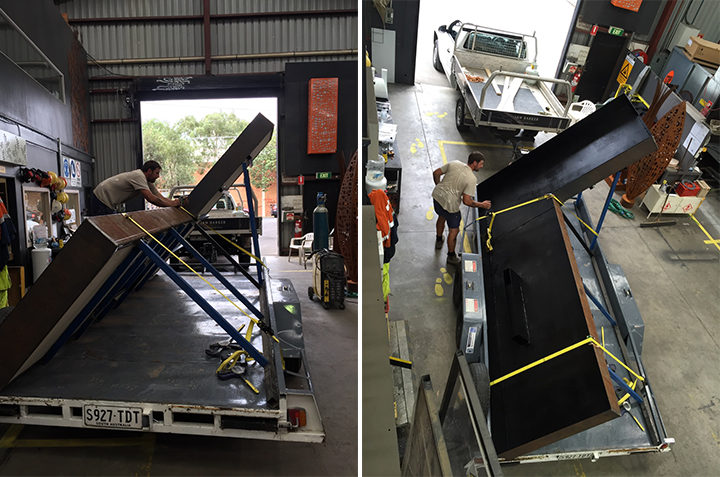 Preparing the water feature for transportation from Lump to the Carlton Gardens.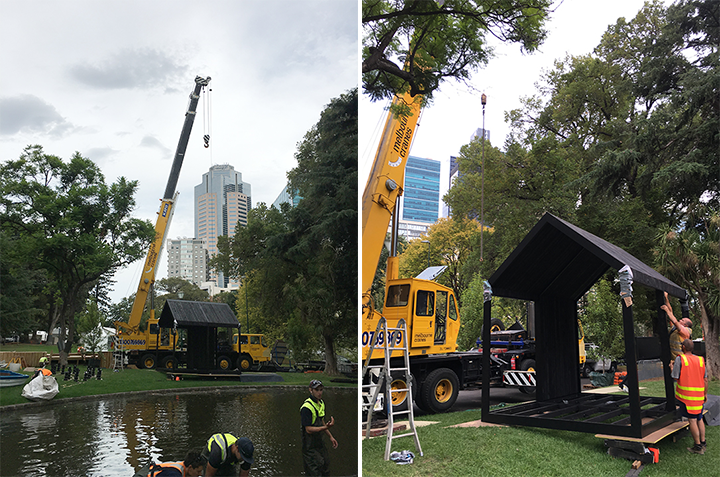 The craning begins!
Our boathouse being craned into place atop the lake at the Carlton Gardens.
The boathouse hovering above the lake.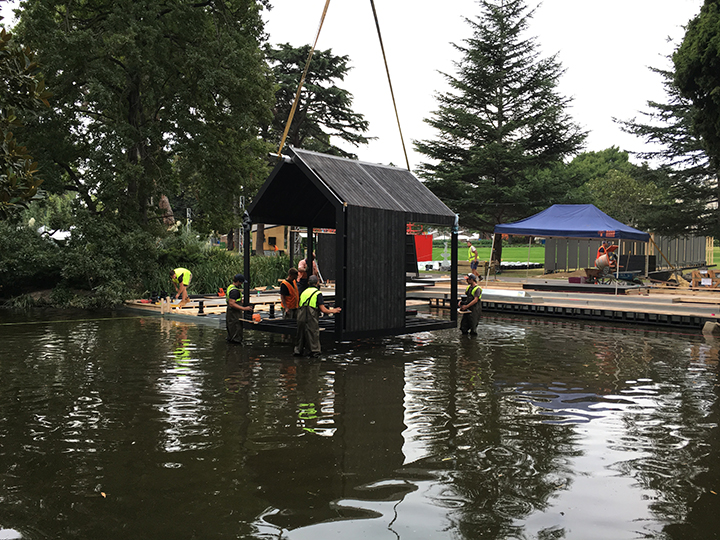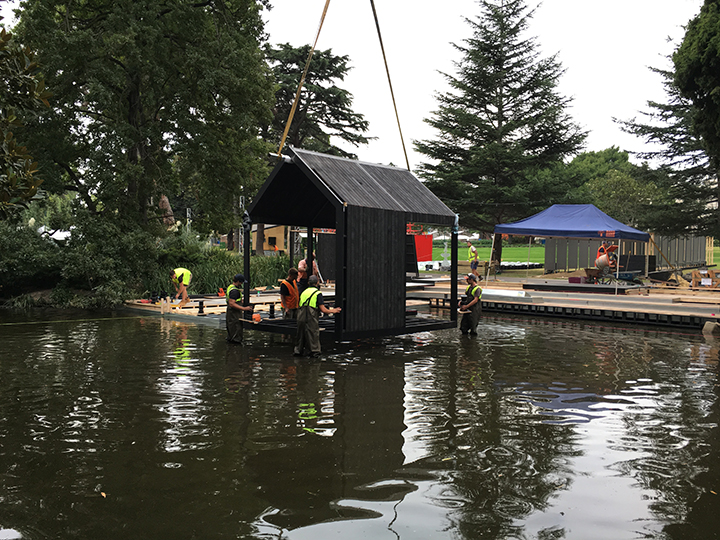 The construction team helping to guide the boathouse into position.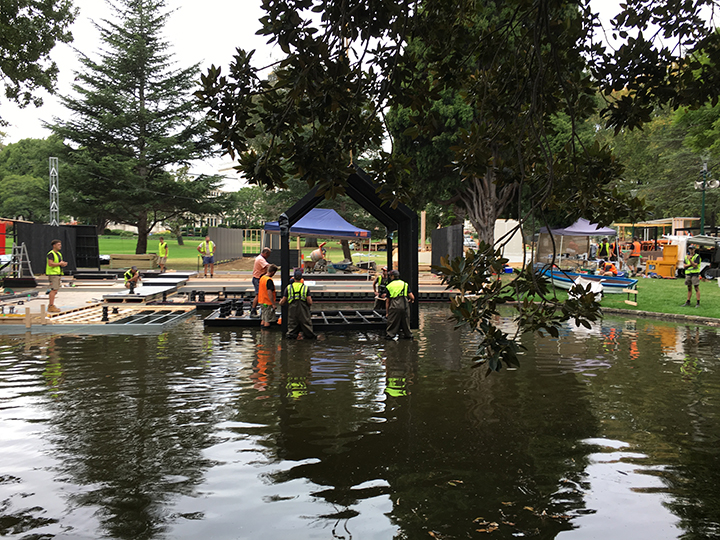 The boathouse sitting perfectly on top of the lake.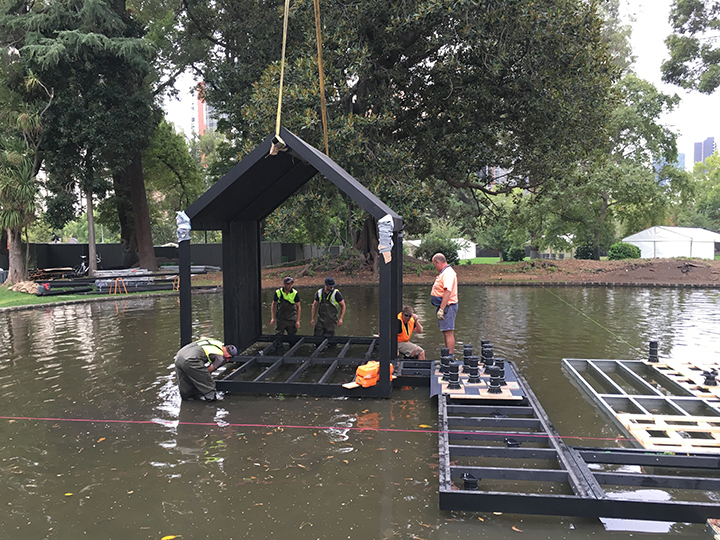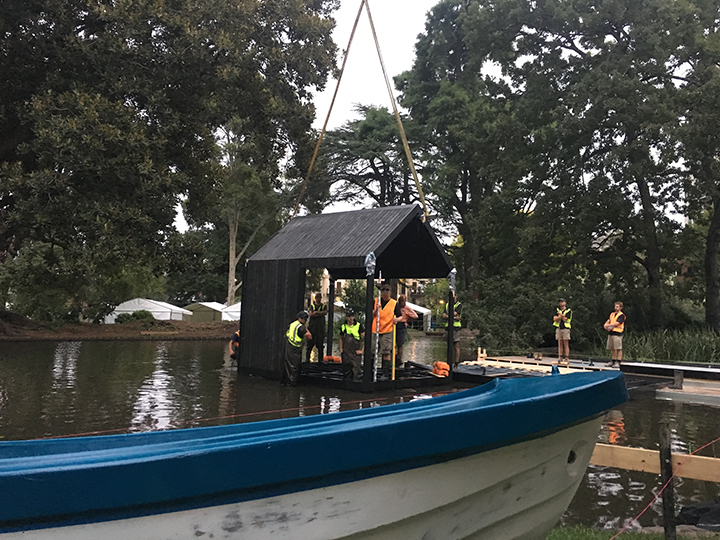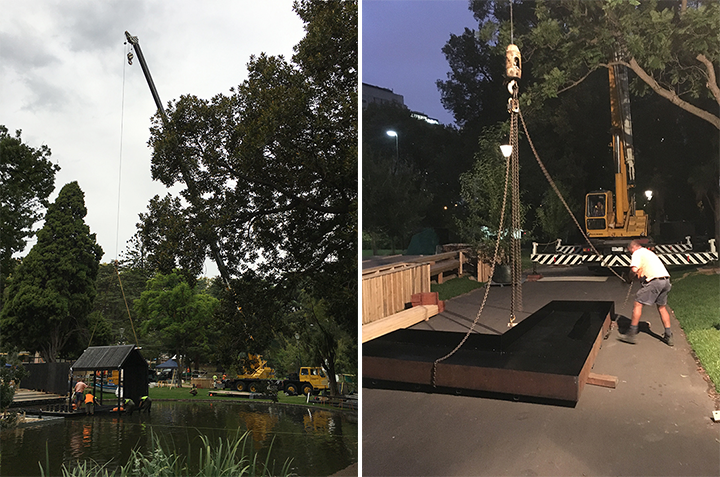 The boathouse in position and the water feature about to craned in.
The water feature high above the city and the crew working into the night.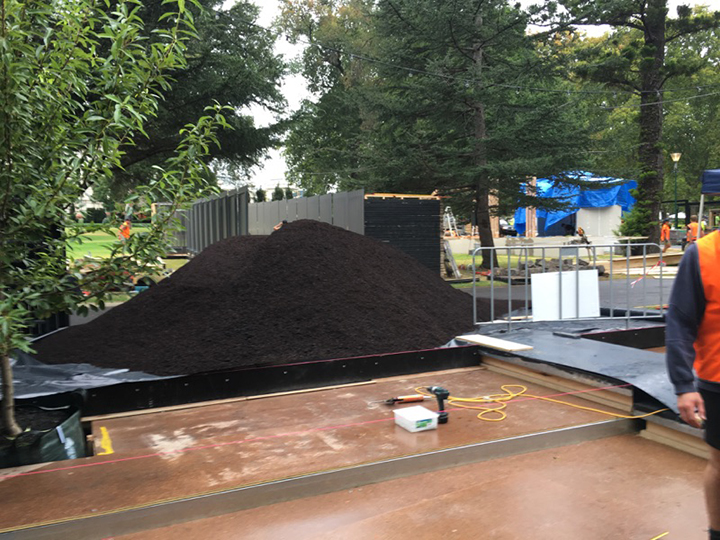 Mulch from Spotswood Soil arrived on site today.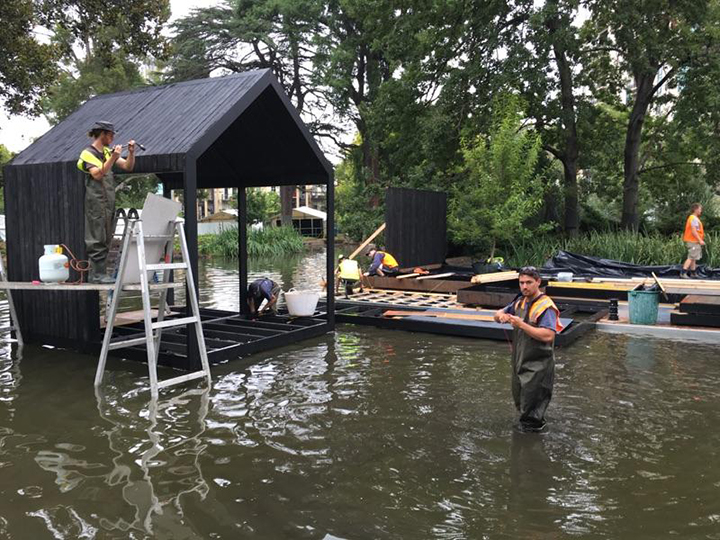 Wading in the pond at the Carlton Gardens.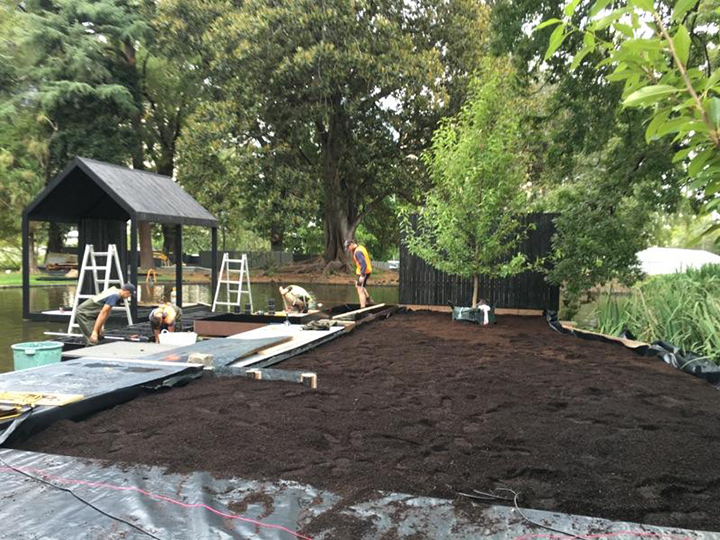 The garden beds prepared with mulch ready for planting.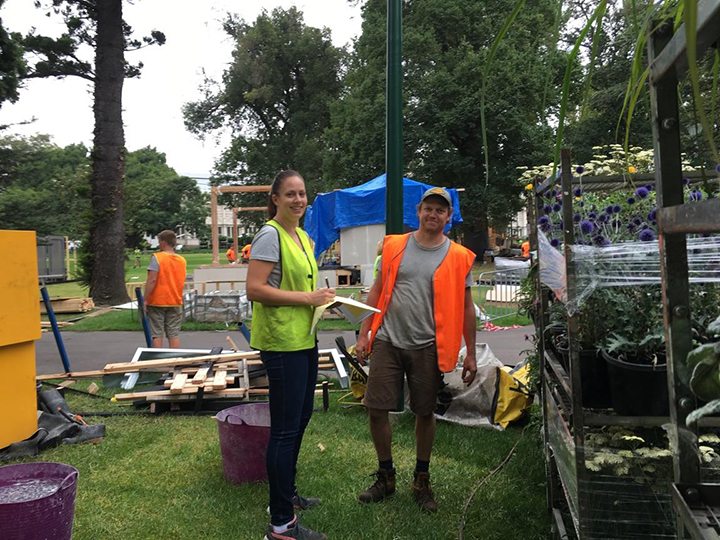 Our Design Manager Bethany with Mike from Antique Perennials.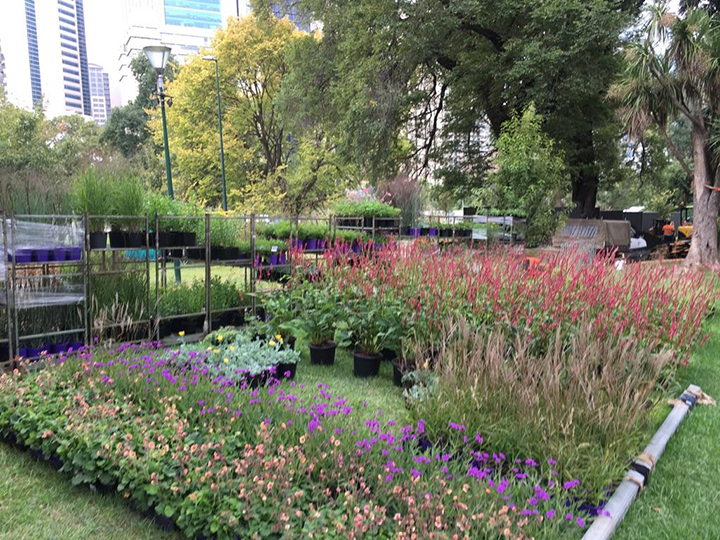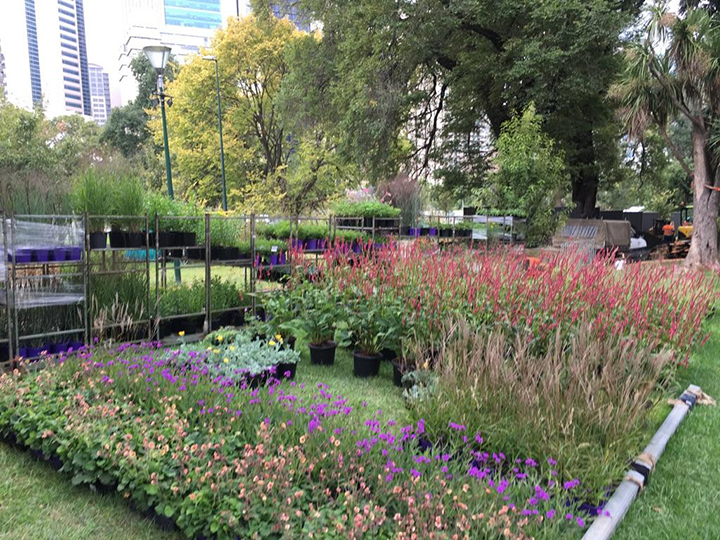 Our plants have arrived on site!

We'd love to hear your thoughts and are happy to answer any questions, so don't forget to comment on our blog posts if you'd like to join in on the MIFGS discussion!
The Melbourne International Flower & Garden Show runs from Wednesday 16th – Sunday 20th March at the Royal Exhibition Building and Carlton Gardens, from 9am – 5pm each day. See you at the show!