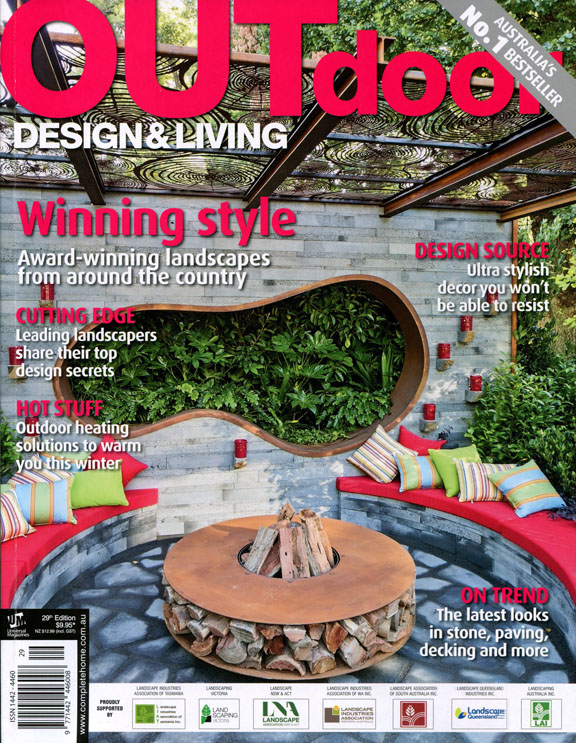 Ian Barker Gardens are featured in the current issue of Outdoor Design & Living Magazine in a two page spread, showcasing our silver medal award winning Melbourne International Flower & Garden Show garden, 'Left-overs'.
Photographed by Patrick Redmond, the spread details the ideas behind our award winning garden and talks about some of the beautiful perennial plants that were used…
"Left Overs, the worthy winner of a Silver Show Garden Award, featured a highly naturalistic perennial planting scheme to show new ways of using plants in an urban context. The goal of the planting , which included Echinacea purpurea 'Alba', Helenium 'Dark Beauty', Cosmos 'Chocaholic', Achillea 'Terracotta' and Geum 'Blazing Sunset', was to make the garden feel like an urban oasis where people could soak in nature even if they were in the midst of a bustling and fast-paced city"….
You can read the article in full as well as check out the other gardens at MIFGS 2014 in Issue 29 on sale now!