Hydrangea macrophylla 'White Ball' are named accordingly with the giant balls of flowers they display in summer. Macrophylla is one of the most popular hydrangeas amongst gardeners – while they are deciduous plants, they produce large bold leaves and attractive clusters of long-blooming summer flowers.
How to use
Hydrangea macrophylla 'White Ball' is the perfect addition to any cottage style garden. We like using them in garden beds and borders, to create a small hedge/ screen or planted in pots and containers. They also make stunning cut flowers. If you're a white flower lover – this is the plant for you!
How to plant
Macrophylla performs best in a part shade position sheltered from the hot sun and wind with well-drained, rich, porous, moist soil. You can expect these Hydrangeas to grow to approx—2 m high and 1.5m wide. White varieties won't change colour, no matter the pH.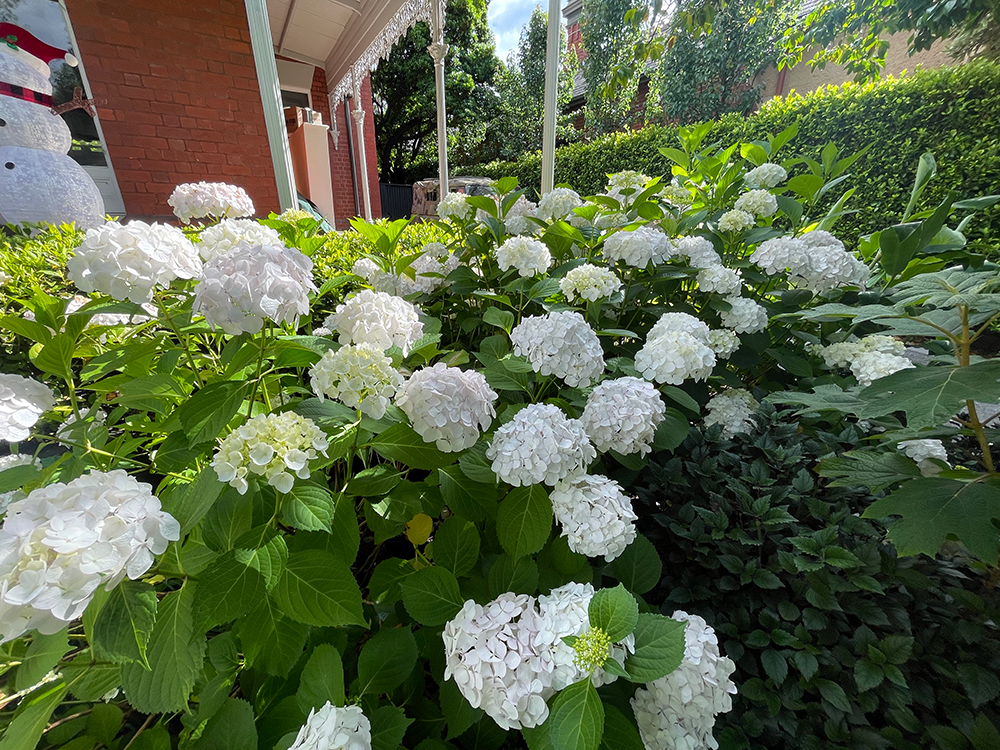 Care and maintenance
Feed with an organic slow-release fertiliser to promote summer growth in late spring and deadhead your plant after flowering. It'll also tolerate a hard prune if need be. If cutting flowers, bring a bucket of water out with you to the garden, plunge them in as soon as you have cut them. Once you are inside, cut them again and hold them in hot, boiled water for 30 seconds before arranging them in a vase. This will help the blooms to last longer!
To learn about other Hydrangea varieties, click here to read our post on Hydrangea quercifolia – Oakleaf Hydrangea.