The Chelsea Flower Show is an institution in landscape design and horticulture. First founded in 1862 by the Royal Horticulture Society, The Chelsea Flower Show has been home to some of the most spectacular show gardens. Eleven years ago, Ian Barker Gardens was immensely proud to be one of the designers creating a garden for this beautiful event.
Our show garden – Trailfinders 'Australian Garden' presented by Flemings Nursery – was inspired by the epic journey made by Captain Cook and Sir Joseph Banks on the Endeavour in 1768 to map the unknown Southern hemisphere. Banks collected flora and fauna specimens at most ports and many of these are represented in the garden.
Early on in his career, Ian spent three years living in England, part of which he worked at Fulham Palace Garden Centre in London. This allowed Ian to nurture a deep appreciation of English style gardens and, as such, was one of the main influences of the garden design. For his Chelsea Show Garden, Ian aimed to create a garden that had a link to both Australia and England, and Sir Joseph Banks provided him with the opportunity to do so.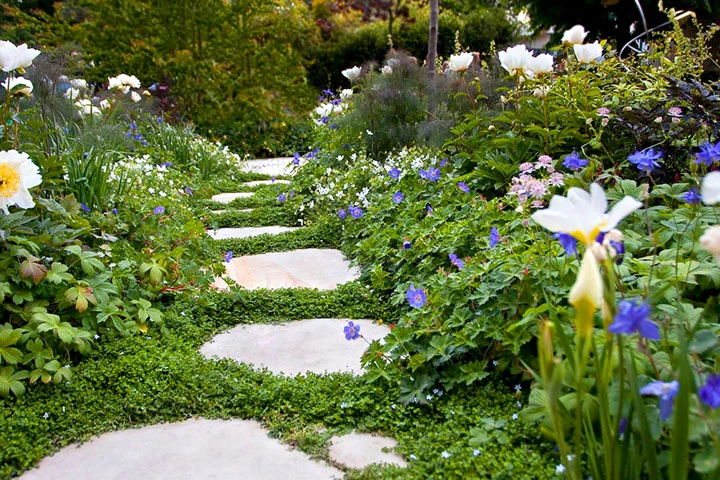 The garden endeavoured to combine the spirit of adventure synonymous with the Trailfinders ethos with a celebration of the global horticultural industry and the wonderful new plants discovered and promoted by the passionate minds behind Fleming's Nurseries. The brief is fulfilled by the strong link between England and Australia provided by Sir Joseph Banks. The 2011 Trailfinders 'Australian Garden' is a celebration of all Banks' discoveries and the considerable influence he has had on botanical and horticultural investigation over the last two hundred years, with the emphasis placed on plants in general as opposed to particular species of importance.
Click here to hear more from Ian and his view on the Chelsea Journey eleven years ago.