Persicaria affinis, known by several common names such as Lesser Knotweed, East Indian Knotweed and Himalayan Knotweed, this plant is a mat-forming, semi-evergreen perennial that produces charming spikes densely packed with tiny flowers. When they first bloom in mid-summer, you can expect to see a deep rose-red colour. As the seasons progress, they will fade to a pale pink before turning brown in autumn. The foliage has elliptic to lance-shaped, deep-green leaves that turn a shade of bronze in autumn. It's a great plant that evolves throughout the year to provide interest and contrast in the garden.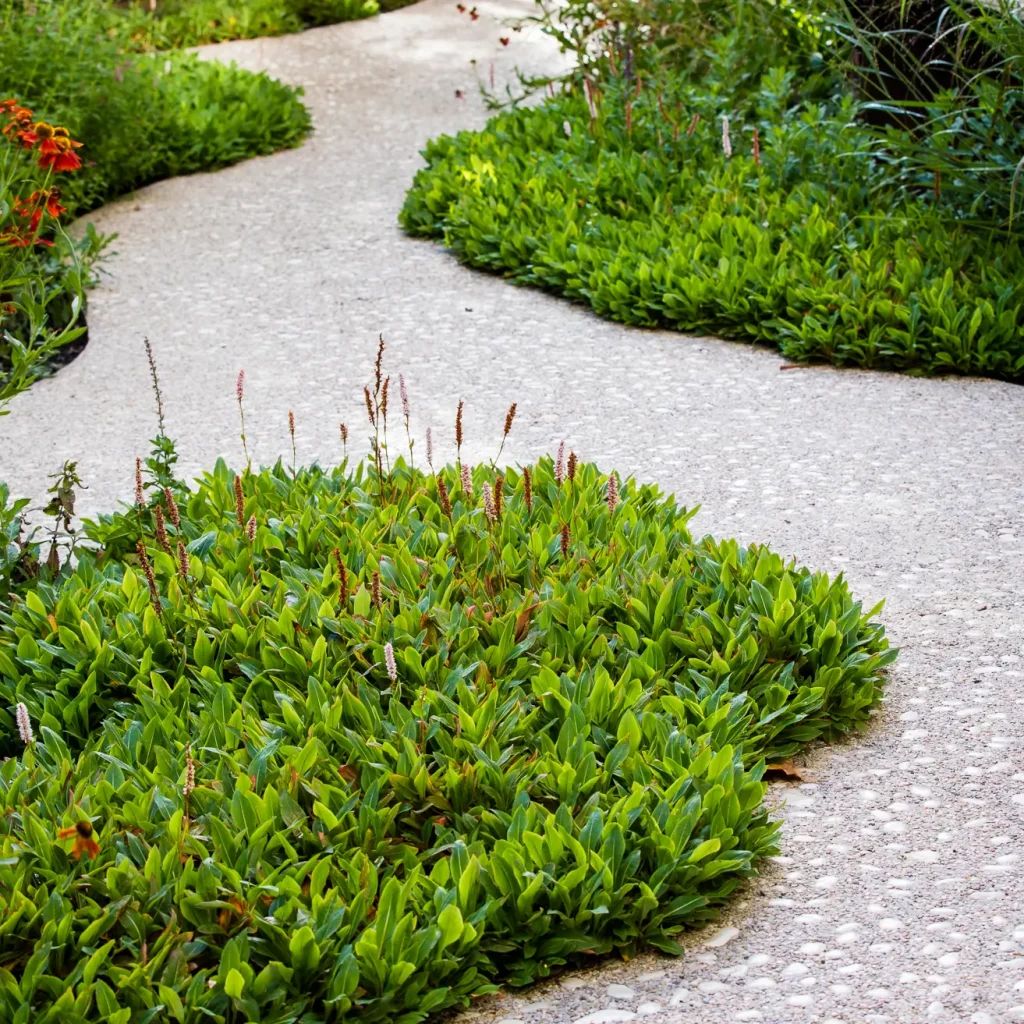 How To Use
Persicaria affinis is best used at the front of a garden bed border or as ground cover in cool, moist areas. You can see that we used this plant at our Southgate project to border the winding path and provide a lush-dense mat of foliage.
How To Plant
Plant in full sun to part shade in an average, moist, well-drained soil. You'll get the best flower production if it's planted in full sun. You can expect Persicaria affinis to grow to approx. 30cm high and 60cm wide. We recommend planting pots approx. 45cm – 60cm apart.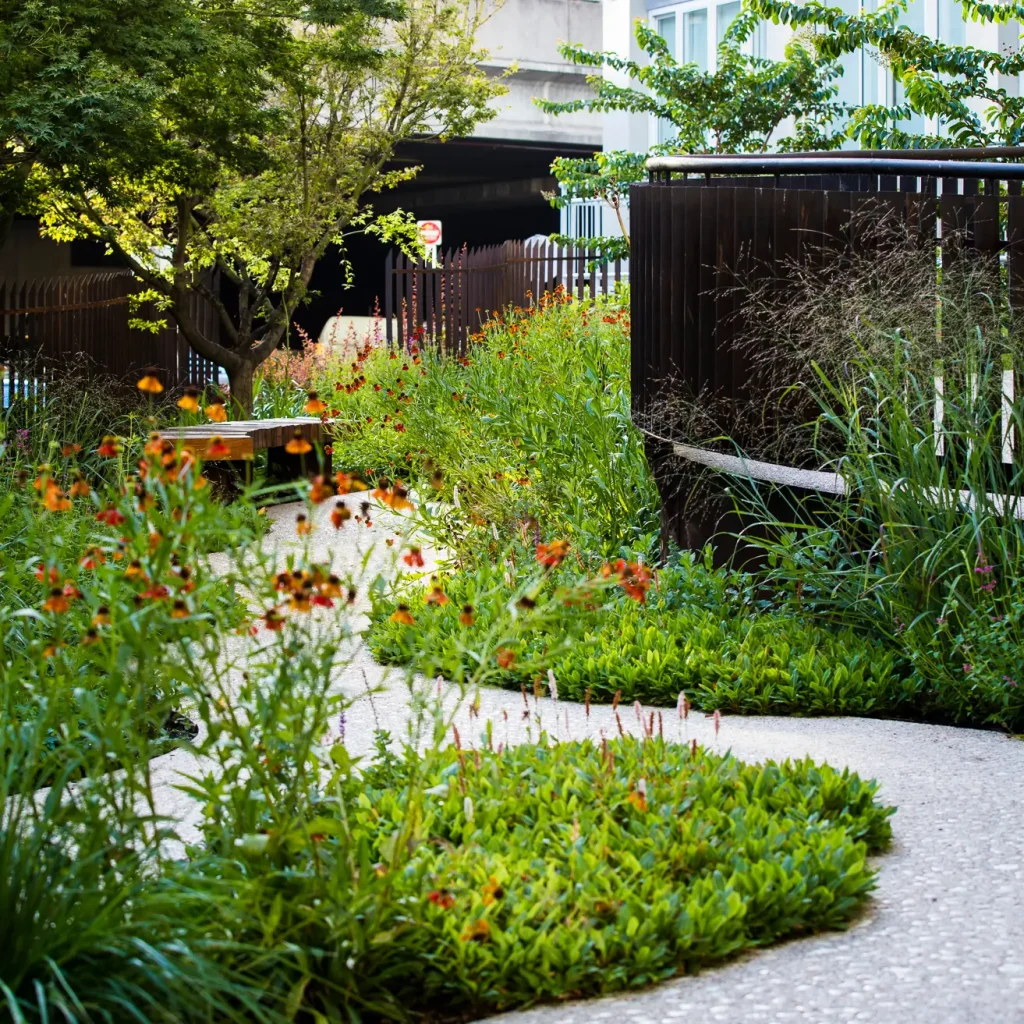 Care and Maintenance
While Persicaria affinis is considered a drought-tolerant plant, it prefers moist, fertile soils that won't dry out – so keep that in mind when planting. Other than that, there is minimal maintenance required for this plant.