Hydrangea quercifolia 'Snowflake' is more commonly referred to as Oakleaf Hydrangeas. These beautiful flowers make rounded shrubs of handsome loved foliage and bear a succession of conical heads of cream flowers that bloom throughout mid-summer. While there are plenty of varieties of Hydrangeas, the Snowflake variety has double flowers, which create beautiful masses of blooms. In autumn, the foliage colour morphs into brilliant shades of bronze, crimson or burgundy. The colour will depend on where your hydrangea is planted – but each shade makes for a fantastic autumn and winter feature.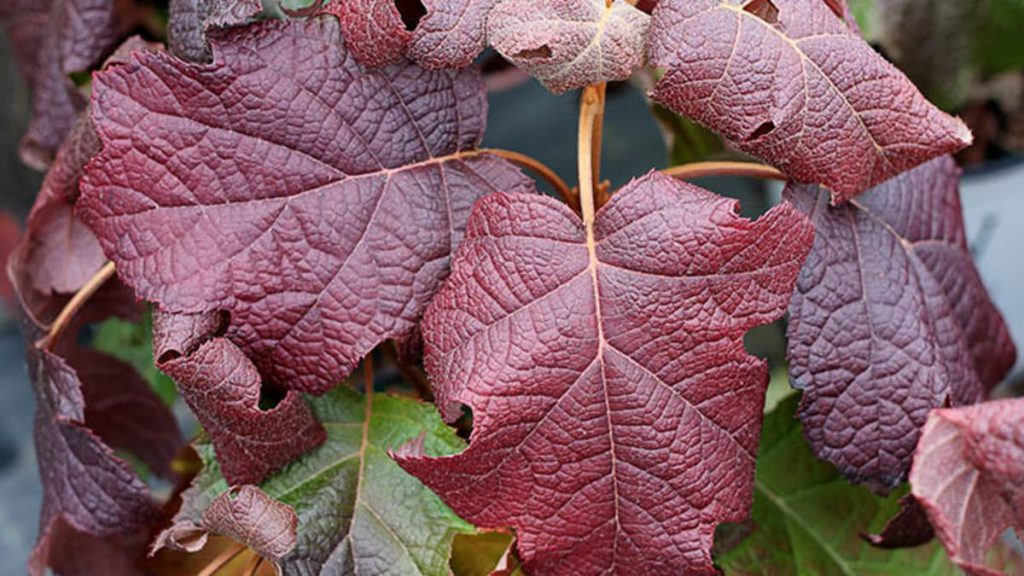 How to Use
Hydrangea quercifolia 'Snowflake' makes the perfect addition to any garden bed, can be used as hedges or screens and grow well in pots or containers. In our Sandringham project, we used them to create a low-lying hedge that married the pool and lawn areas.


They are also excellent for picking and popping into a vase. To make them last longer in a vase, bring a bucket of water out with you to the garden, plunge them in as soon as you have cut them. Once you are inside, cut them again and hold them in hot, boiled water for 30 seconds before arranging them in a vase – thank us later!
How to Plant
Hydrangea quercifolia 'Snowflake' is best planted in a sheltered position of the garden where the roots are cool and moist. Add plenty of organic matter to the soil (e.g., compost), and you will be rewarded with masses of stunning blooms. We recommend a spot with full sun or part shade and ensure you avoid the hot afternoon sun.
Companion Plants
The following plants are great companion plants for Oakleaf Hydrangeas:
Echinacea purpurea (Coneflower)
Liriope muscari (Lily Turf)
Pennisetum alopecuroides (Fountain Grass)
Hydrangea arborescens 'Annabelle' (Smooth Hydrangea)
Nepeta racemose 'Walker's Low' (Catmint)
Care and Maintenance
Oakleaf Hydrangeas usually require little pruning unless you are trying to fit them into a location that is too small. When pruning is necessary, only do so after it has finished flowering. You can also remove branches that are four years or older to allow the plant to regenerate from the centre.