Echinacea purpurea, more commonly known as Purple Coneflower, is one of Ian's favourite plants. These stunning perennials have a profusion of large, daisy-like, purple coneflowers. The long-lasting blossoms sit atop erect stems with dark green foliage.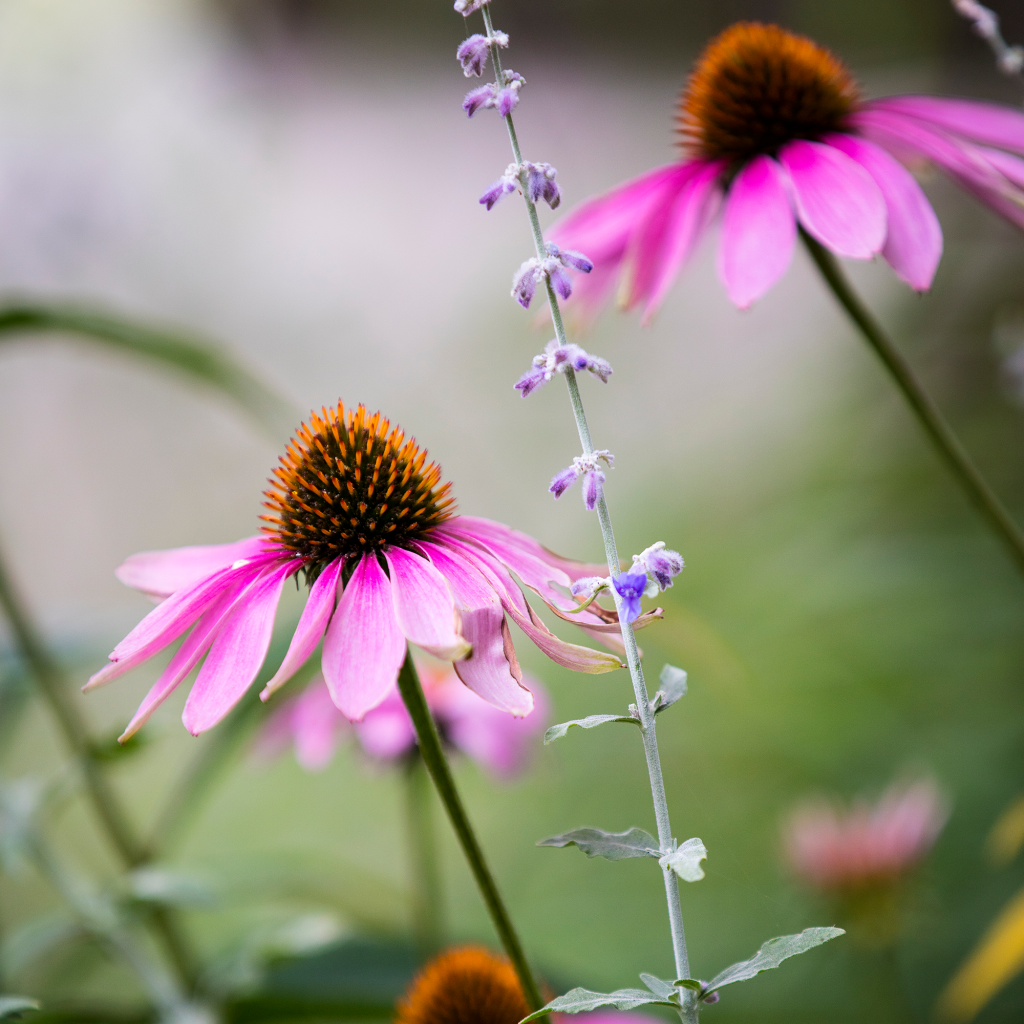 How to use
This beautiful bloom is perfect for garden beds and borders, wildflower gardens, prairies and meadows. The blooms are rich in nectar, so they are perfect for attracting wildlife such as birds and butterflies. They are also excellent as cut or dried flowers and will make a lovely addition when popped in a vase alone or an arrangement.
We have used this plant in multiple projects, including our Glen Iris and Box Hill project.
How to plant
We recommend planting Echinacea purpurea in full sun or part shade in average, well-drained soil. For best results, we recommend spacing the plants 60cm apart and in a full sun position. Full sun will provide you with better blooms. You can expect Purple Coneflowers to grow in a clump and grow to approx. 1.5m tall and 60cm wide.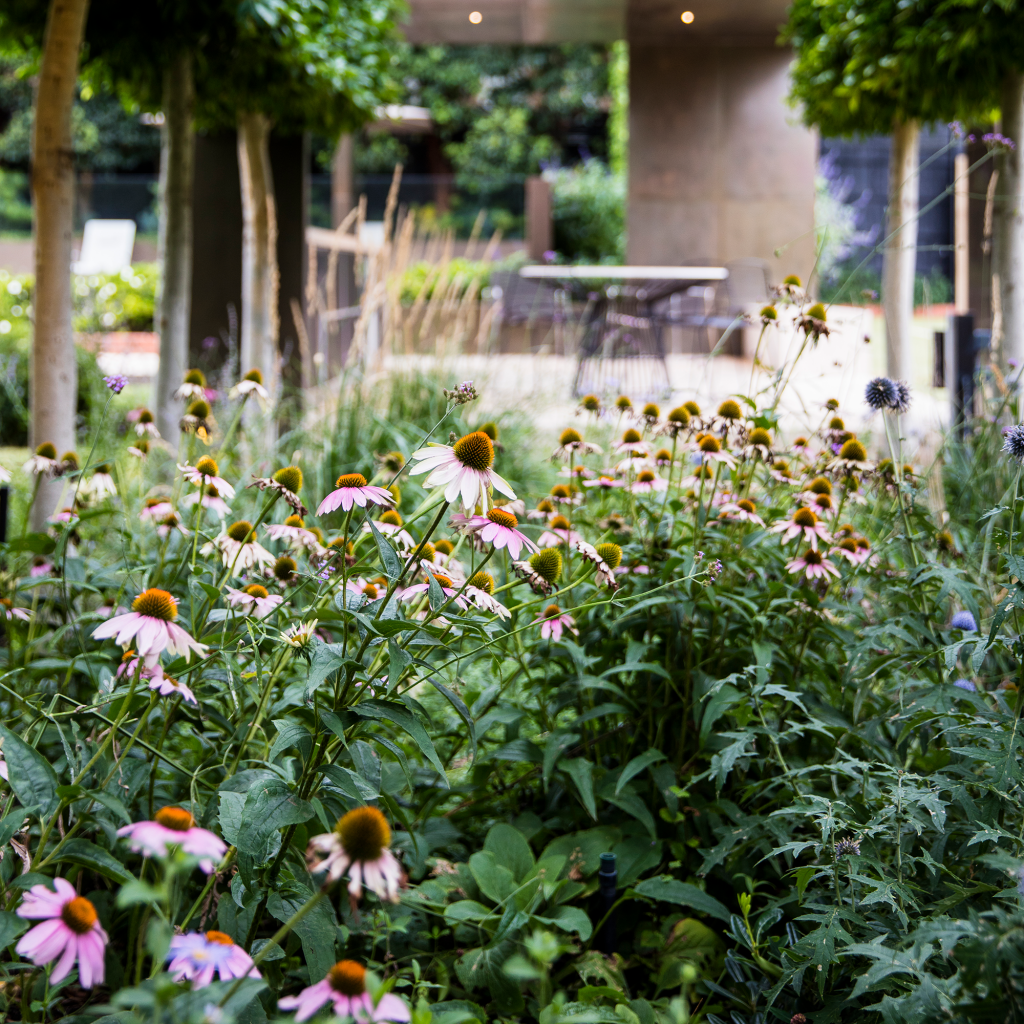 Companion plants
The following plants are great companion plants for Echinacea purpurea:
Liatris spicata
Rudbeckia hirta
Bouteloua curtipendula
Other Echinacea cultivars
Care and maintenance
Echinacea purpurea is drought tolerant and is not subject to any serious pest or disease issues. The one thing to be mindful of is that Purple Coneflower is self-seeding and can become aggressive if left unmaintained. To reduce self-seeding, remove spent flowers and cut back the stems – this helps to encourage growth and ensure that your plant thrives.