Aster x frikartii 'Monch' or Frikart's Aster is one of the most beautiful and easy to care for plants. This lovely perennial plant provides a bold splash of colour in gardens over an extraordinarily long season with masses of attractive, soft lavender-blue, star-shaped blossoms with slender rays and golden yellow centres. You can expect flowering to occur from mid-summer and throughout autumn. Its stems are sturdy, so you won't need to do any steaking.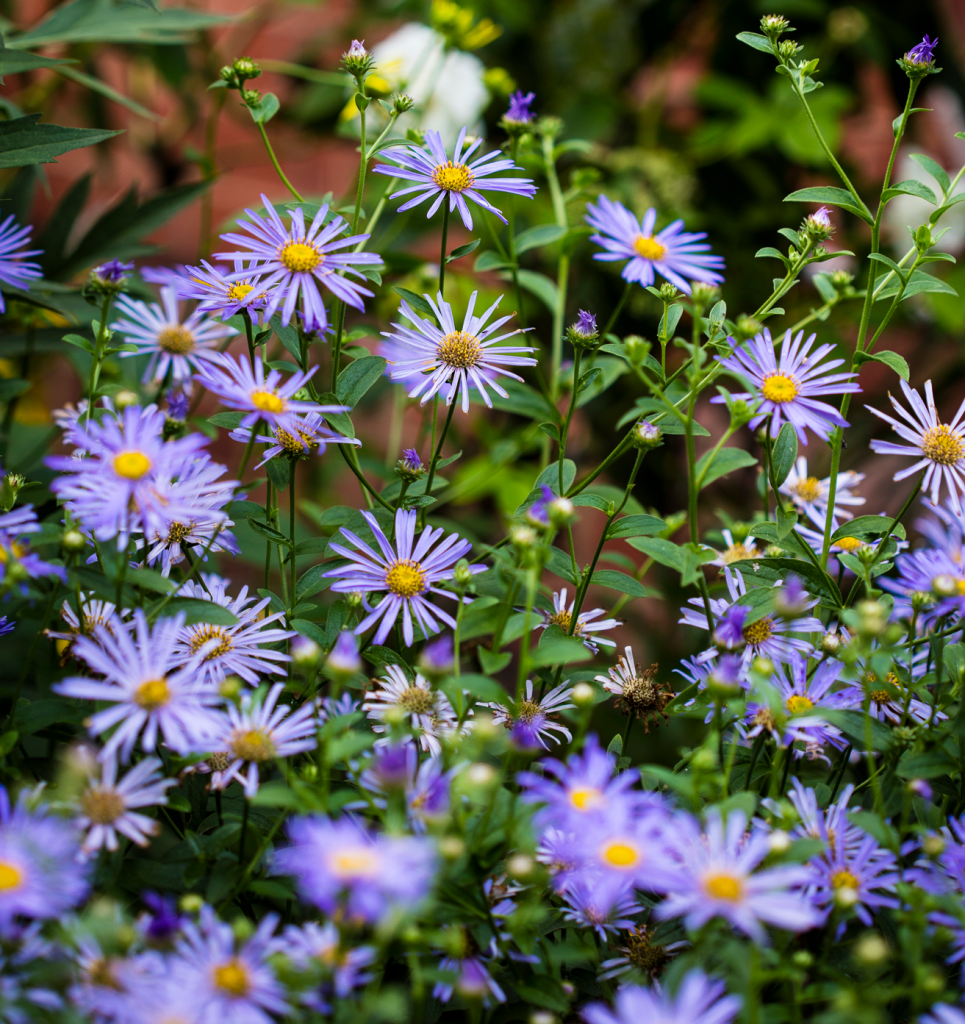 It is the ultimate perennial flower for purple lovers and one that we included as part of our much-loved Camberwell project.
How to Use
Aster x frikartii 'Monch' is an excellent addition to any garden bed or border and well suited to informal, cottage and traditional gardens. This plant is also great for attracting wildlife such as birds. Butterflies especially love it as it provides an excellent source of nectar. They are also great for cutting and popping them in a vase to brighten up your indoor space!
How to Plant
Frikart's Aster will thrive best in a full sun position in well-drained soil. Once it reaches maturity, Aster x frikartii will be approx. 60 – 90 cm high and wide. When planting, we recommend spacing them approx. 60 – 90 cm apart. Don't forget to water it in well while it's establishing!
Companion Plants
We recommend planting your Aster x frikartii 'Monch' with plants such as:
Eupatorium maculatum
Echinacea purpurea
Echinops' Taplow Blue'
Rudbeckia varieties
Calamagrostis' Karl Foerster'
Achillea 'Coronation Gold'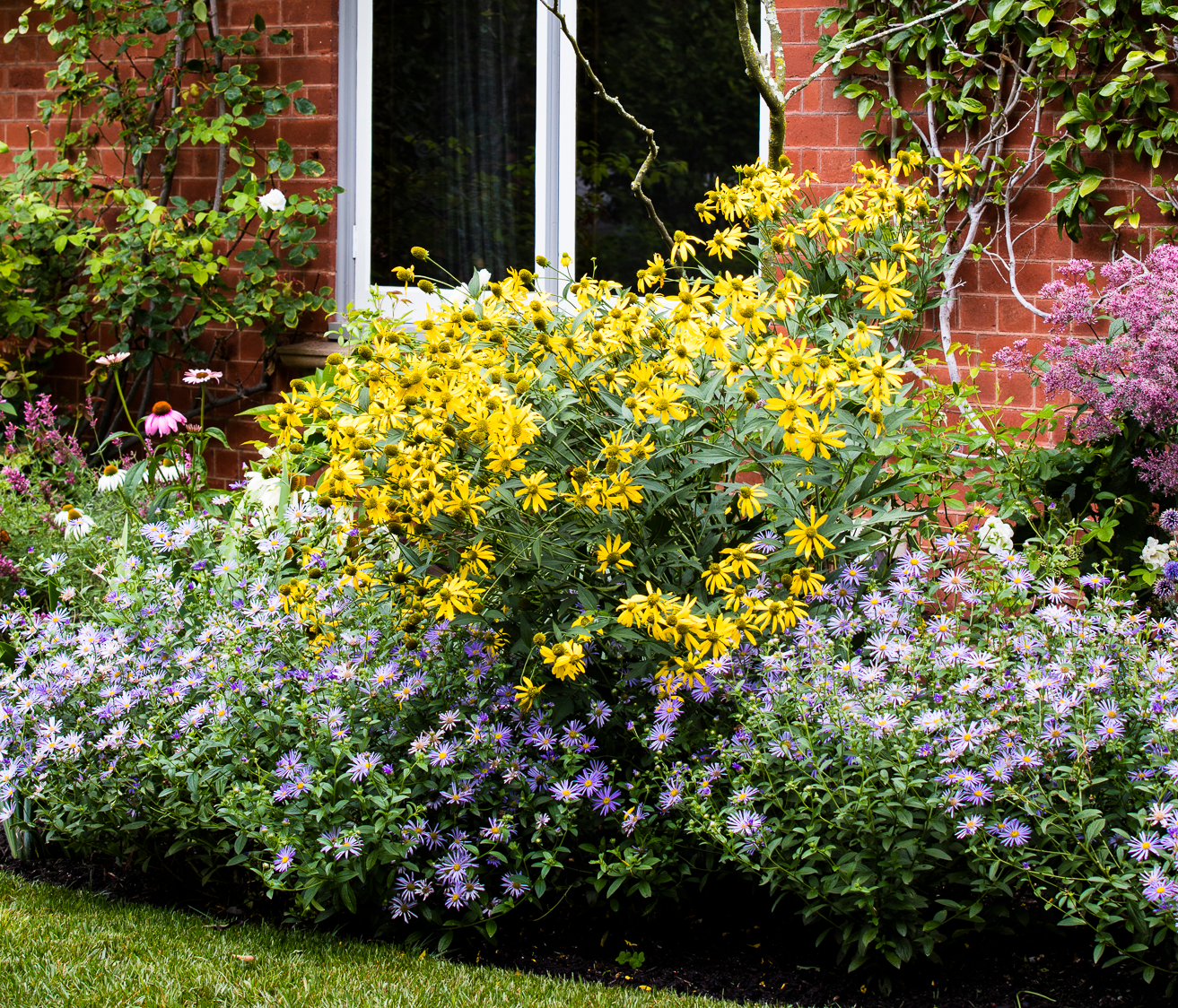 We used a variety of the above plants as companions for Frikart's Aster in our Camberwell project.
Care and Maintenance
The best thing about these gorgeous flowers is that they don't just look good – they are effortless to care for. To promote healthy growth, we recommend cutting your plant back in late autumn after flowering has finished. Once established, this plant is drought-tolerant.