Agastache 'Sweet Lili' is one of our all-time favourite perennials. Also known as Giant Hyssop, this long-flowering plant has rich pink flowers that provide you with sweet summer blooms from October through to May. Agastache has rigid stems and lance-shaped, toothed leaves. Its foliage also has a strong mint and anise fragrance.
How to Use
Agastache is perfect for garden beds and borders. It's versatile in garden styles and is a good option for gravel/ rock gardens, cottage gardens, Mediterranean gardens and meadows. We love planting it alongside other colourful perennials and ornamental grasses – just like in our Camberwell project. Giant Hyssop is also great for attracting butterflies and other beneficial pollinators.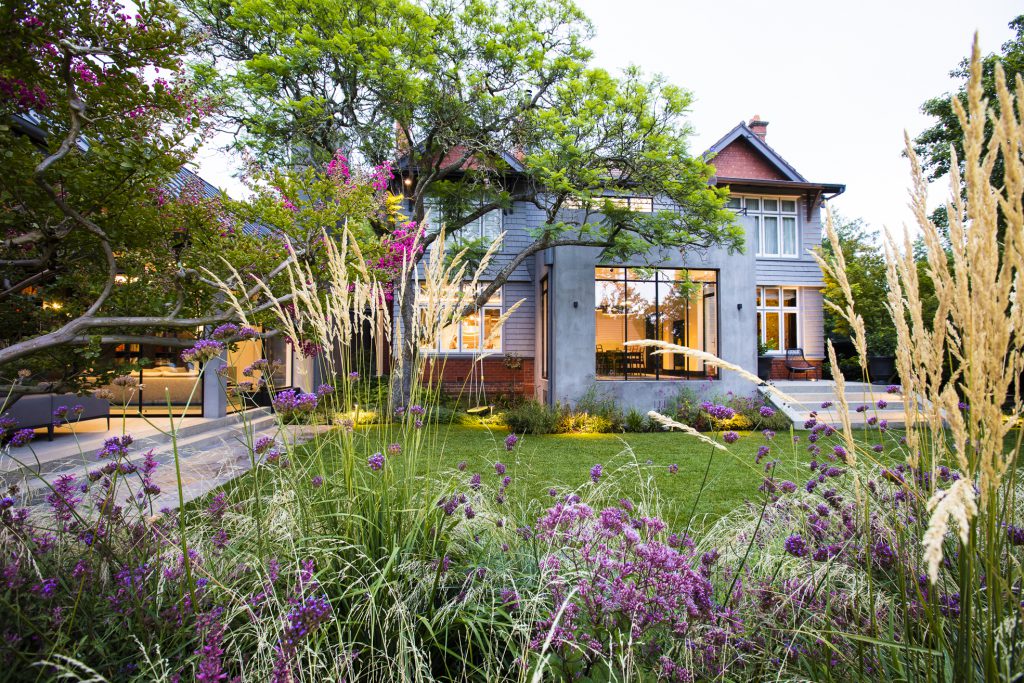 How to Plant
Plant in full sun or part shade position and well-drained soil. Good drainage is essential for this one! The size of Agastache plants varies between cultivars, but you can expect Agastache 'Sweet Lili' to grow to approx. 1.2m tall and 60cm wide.
Companion Plants
The following plants are great companion plants for Agastache:
Echinacea (Coneflowers)
Echinops (Globe Thistle)
Calamagrostis 'Karl Foerster'
Helenium
Aster cultivars
Care and Maintenance
This plant will need plenty of water when first planted. Once established, you will only need to water when rainfall is low. If you keep the plant moist, the flowering season will last longer (and who doesn't want long-lasting blooms!?) You should deadhead the flowers regularly to promote new growth, and in winter, cut the plant to the ground to maintain a healthy bush. Agastache is also drought and heat tolerant once established.