Achillea millefolium is a beautiful perennial with large flower heads made up of small daisy-like flowers. It has dark green foliage that tends to grow in a clump. Achillea is available in white, yellow, pink and red varieties – so it's perfect for those wanting to inject a pop of colour into their garden. The cultivar pictured in this photo is Achillea 'Terracotta'. The best thing about this variety is that it changes its colour throughout the flowering season. The flower heads open coral pink, aging through orange terracotta and finally taking on lemon tones (depicted here in our Mount Waverley project).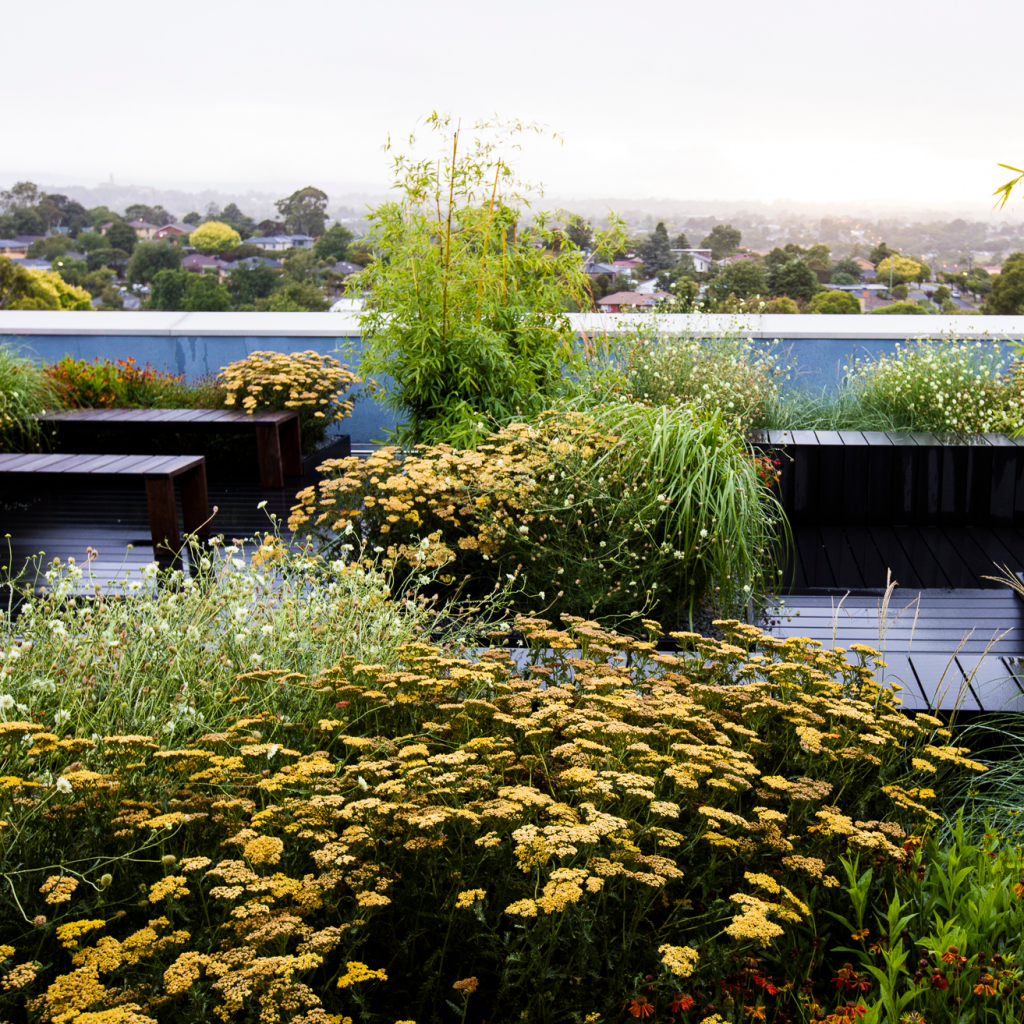 How to use
Achillea millefolium is perfect for cottage garden styles, garden beds and borders and also rockeries. They are also an excellent bloom for attracting bees and butterflies. You can expect flowers to bloom in late spring, right through to autumn.
How to plant
Plant Achillea in full sun in well-drained soil. They are sun-loving plants, so you will only need to water in until established. After that, you'll only need to water if the rainfall is low! You can expect this plant to grow to approx—90 cm tall and 60cm wide.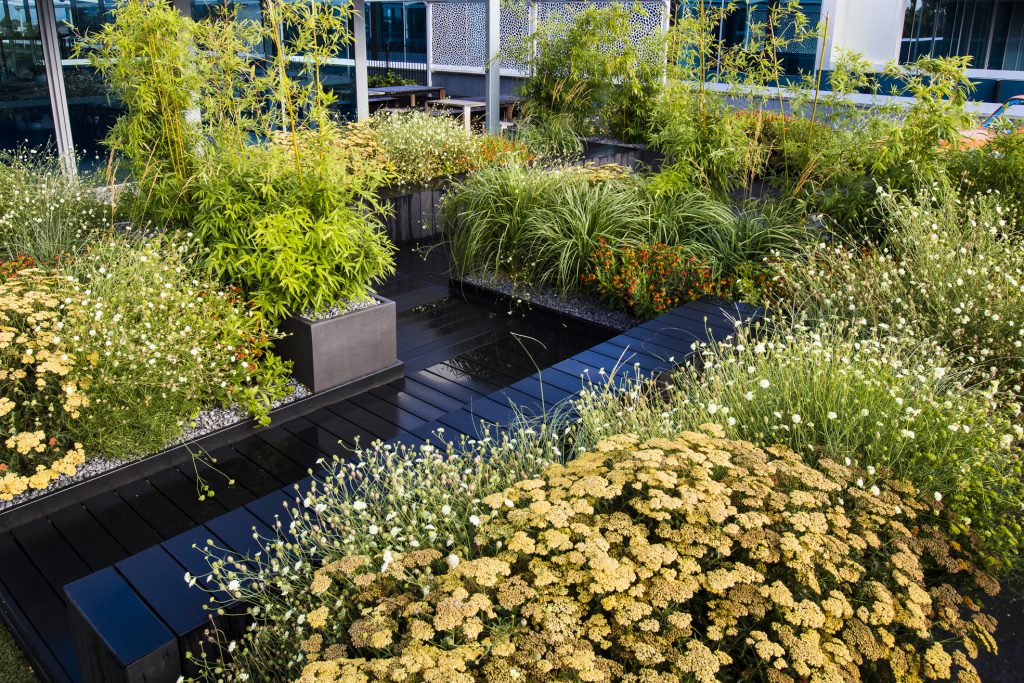 Companion plants
The following are great companion plants:
Echinacea purpurea 'White Swan' – Coneflower
Nepeta racemoa 'Walker's Low' – Catmint
Agastache 'Black Adder' – Giant Hyssop
Stipa tenuissima – Mexican Feather Grass
Eremurus x isabellinus 'Cleopatra' – Foxtail Lily
Orlaya grandiflora – White Lace Flower
Helenium 'Mahogany'
Care and maintenance
Achillea is very low-maintenance and loves spells of hot and dry weather. Cut the first round of flowers off for a second bloom in later summer and autumn. Achillea is a frost and drought tolerant plant.