Vitis vinifera, more commonly known as Ornamental Grape Vine, is a deciduous but relatively fast-growing vine, giving vibrant green leaves in spring and summer and deep orange and red tones in autumn. This particular vine is 'Ornamental', which means you won't be making any wine from home with this one!
Landscape uses
Vitis vinifera is great for creeping across arbours, pergolas, trellises, walls and fences. It's excellent for injecting colour and foliage into a small space or elevating garden zones. In our Canterbury project, we used vine to advance across a balustrade and against the house to provide a lush canopy of green to the outdoor entertaining area.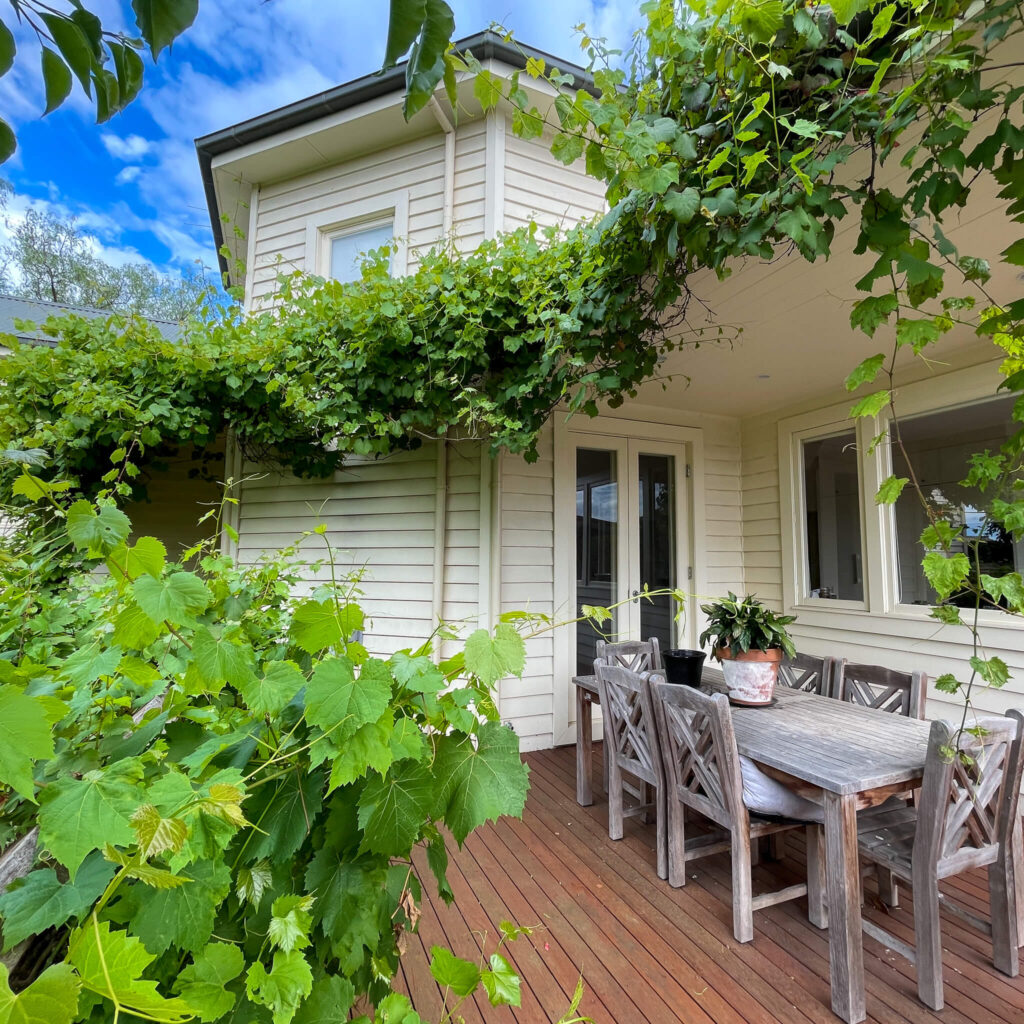 We used Vitis vinifera to creep up a poolside pergola for our Camberwell project to create a shaded area for our clients to enjoy.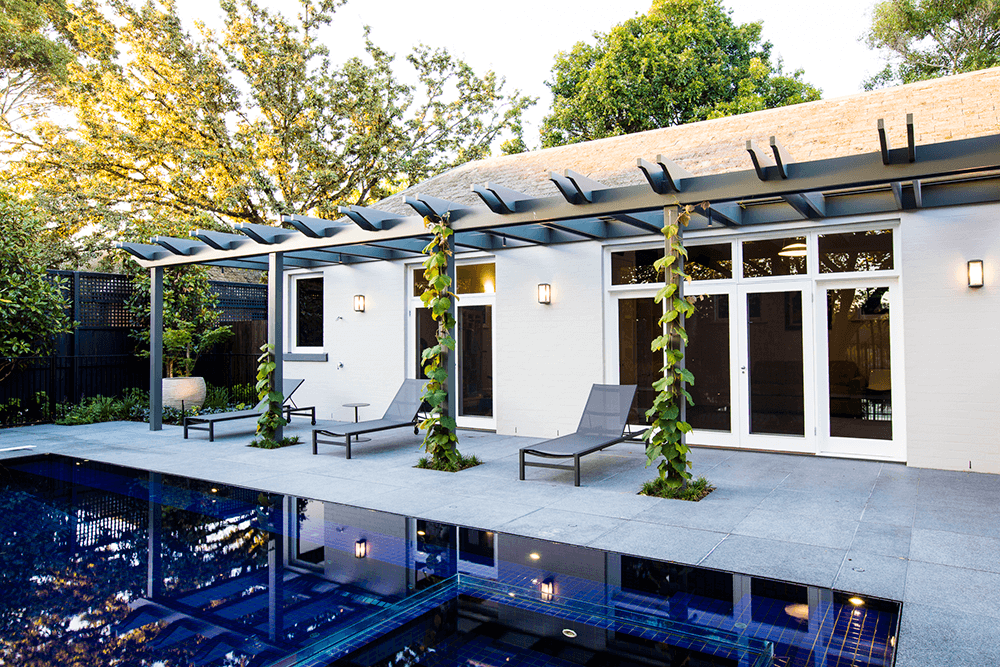 How to plant
Plant your Grape Vine in full sun or a part shade – ensure that your soil is well-drained. You'll need something for the plant to climb on, such as a trellis, arbour or frame. You can expect your vine to grow to approx—9 m long, with a 60cm spread.
Care and maintenance
Prune in winter – you should keep old flaky bark and prune new wood back to two or three buds. You can continue to trim as needed to suit your landscape. You will need to water the plant during the warmer months to keep the soil moist.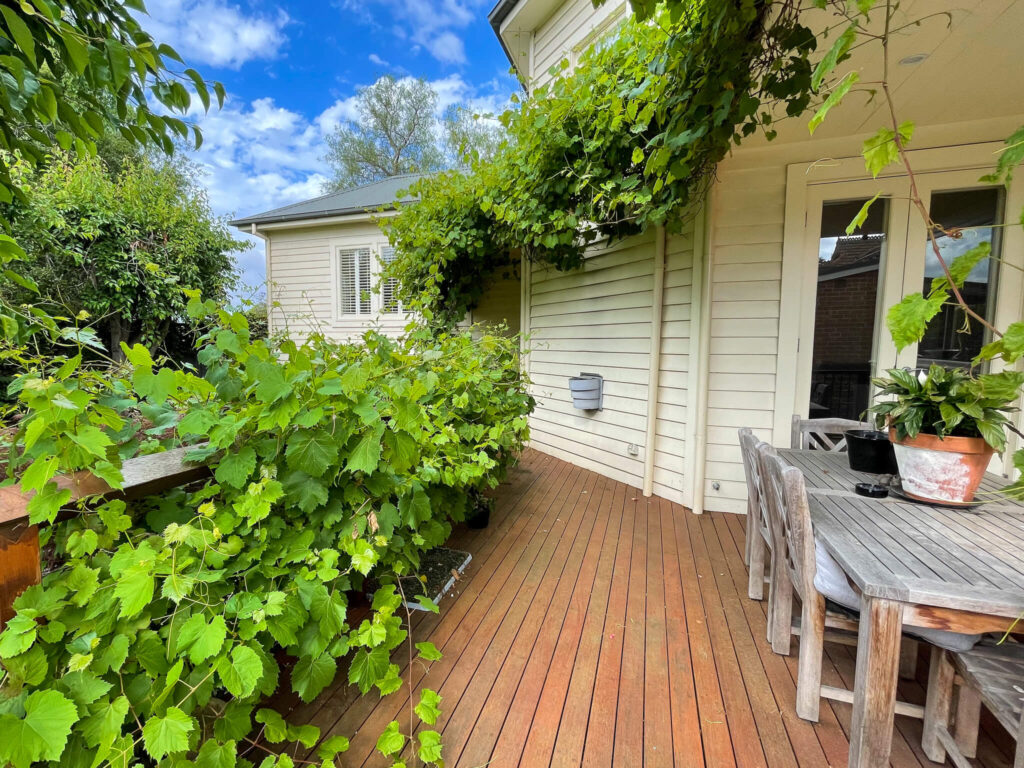 An alternative plant to consider is Parthenocissus tricuspidata (Boston Ivy) – they are very similar and possess a slightly different leaf. You can see how we used Boston Ivy in our East Malvern and Malvern projects.