Salvia guaraniticia, more commonly known as Salvia 'Purple and Bloom', has ample, mounding foliage topped with several black spites bursting with purple blooms from spring to autumn. The royal purple florets open from dark, almost black calyxes above the foliage, forming a deep haze over the plant. The foliage has a deep green hue with a thick texture.
Landscape uses
Salvia guaraniticia is arguably one of the hardiest varieties and can survive in any Australian region as its adaptable to most climates. They work ideally planted amongst a vibrant garden bed or in a large container. We planted Salvia guaraniticia within a beautiful perennial garden in the front garden of our Hawthorn Rose project. The aromatic foliage and long-blooming flowers attract plenty of bees, butterflies and birds. Salvias also make excellent cut flowers and are a great addition to flower arrangements or when presented in vases.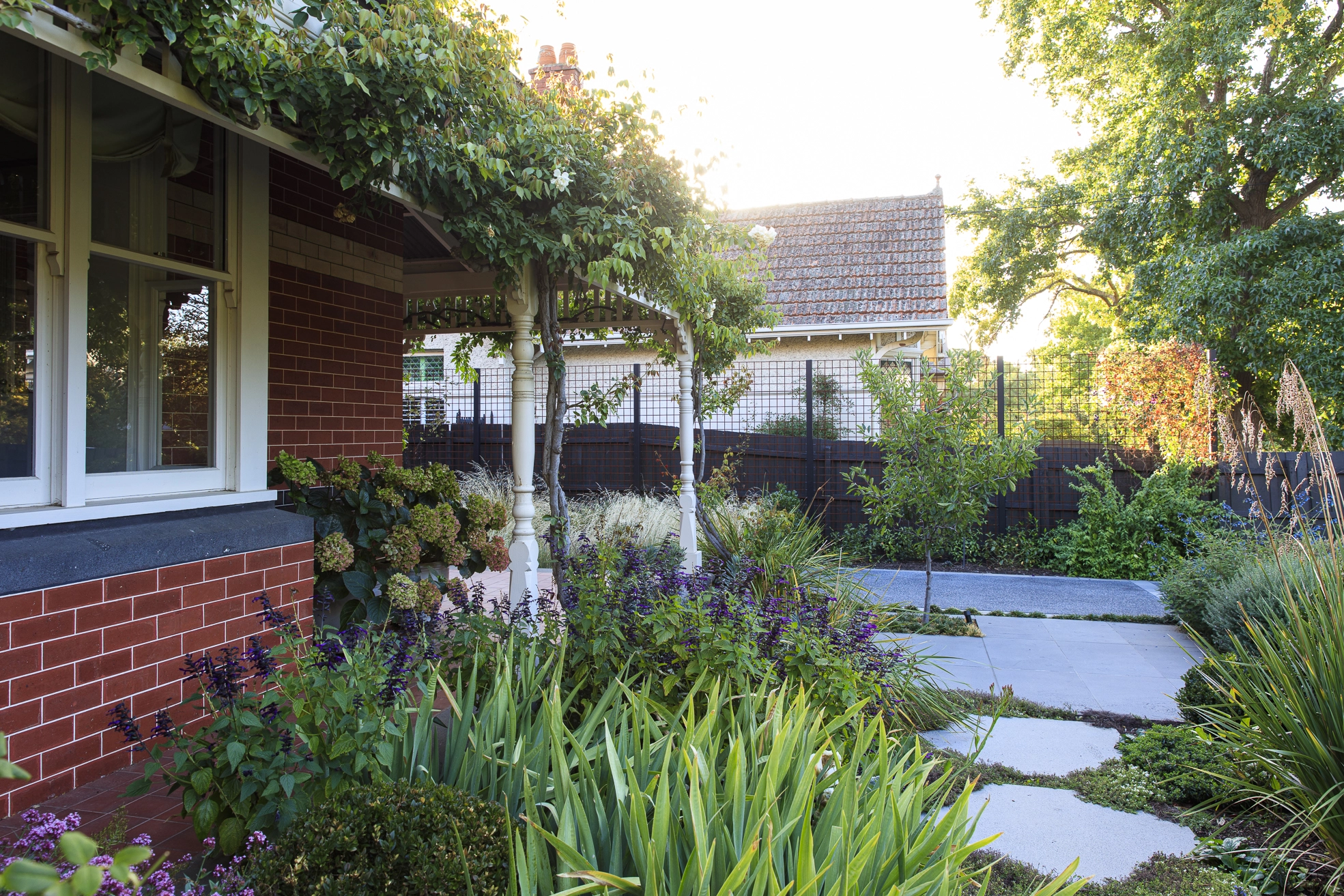 How to plant
Plant in full sun to partial shade in moderately fertile to humus-rich, well-drained soil. We recommend watering freshly planted Salvias regularly until they're established. You can expect Salvia guaraniticia to grow to approx. 1m high and 1m wide.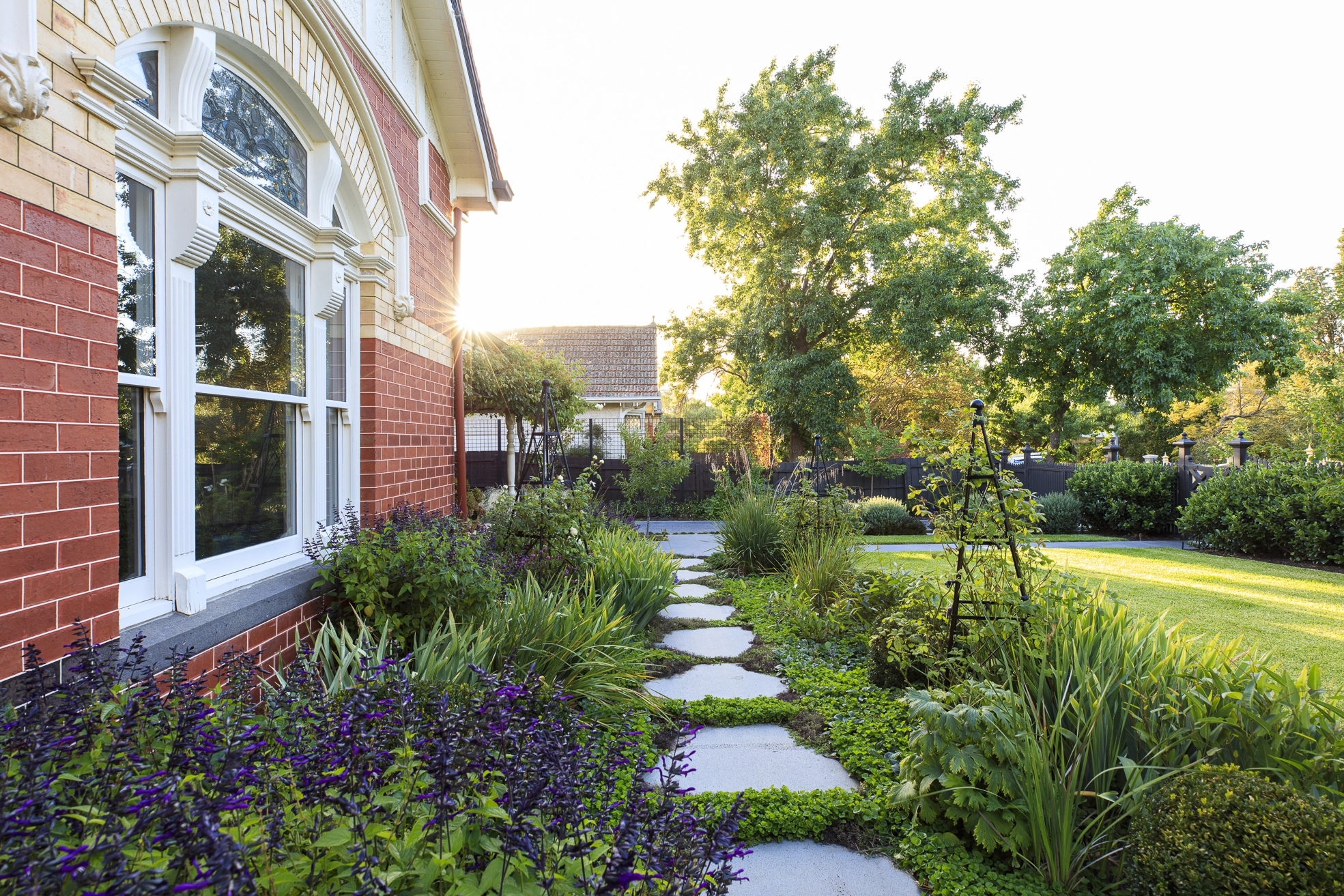 Care and maintenance
Once established, Salvia 'Purple and Bloom' is drought and frost tolerant. They can also withstand heat and humidity and require minimal watering once established. We recommend watering your Salvias during extremely dry periods.