Poa labillardieri 'Eskdale', also known as Tussock Grass, is an Australian native grass with finely textured, needle-like, blue-green foliage. In summer, it flowers with feathery seed heads above the foliage, as pictured in our Hawthorn Rose project. Ornamental grasses can make a beautiful addition to any garden, and Poa is one of our favourite plants to use in our garden designs.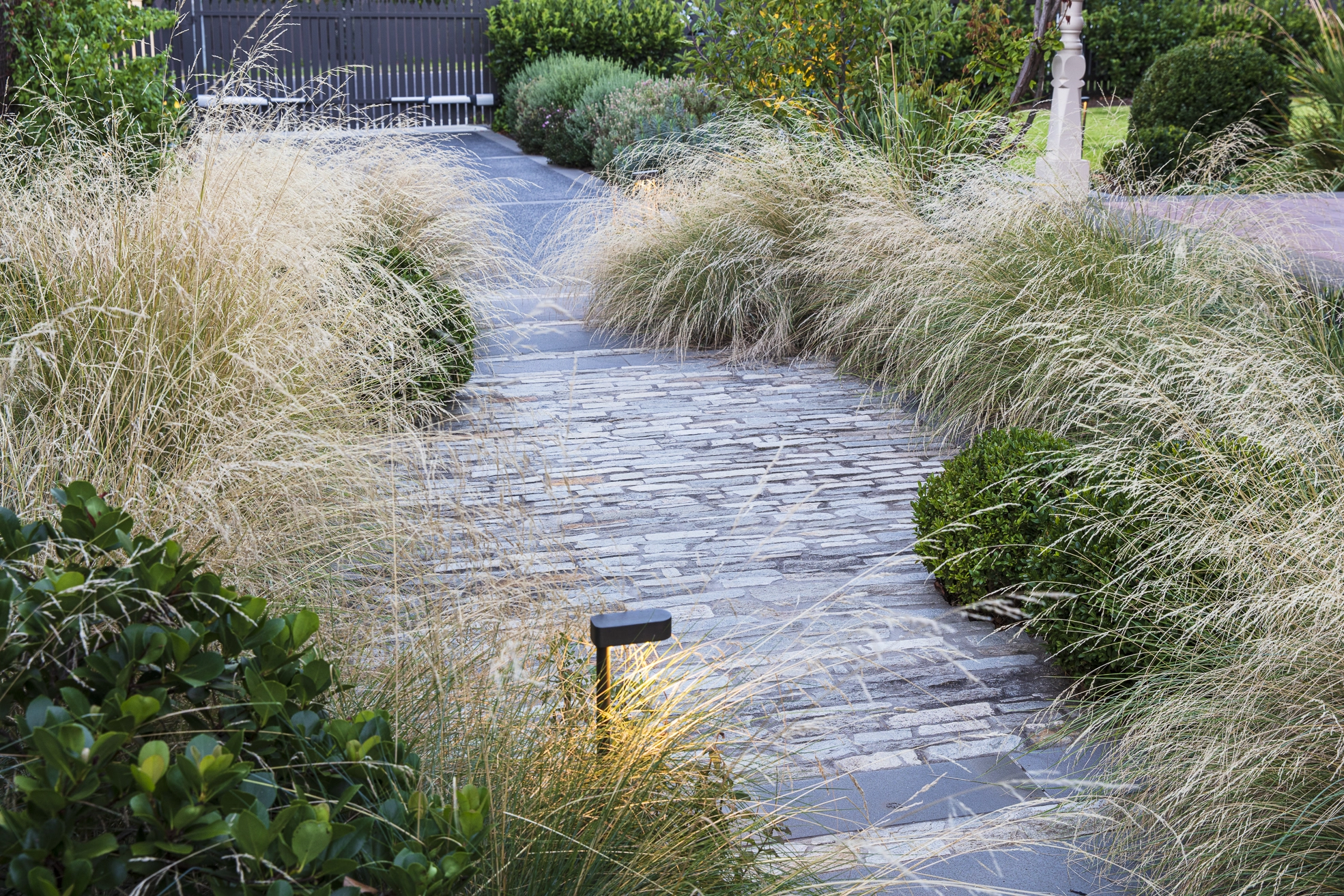 Landscape uses
Poa 'Eskdale' is an ideal option for integrating a grassy element into your garden. Its upright arching form is perfect for softening hard surfaces such as paving. When mass planted, it creates a wild, windswept look in the garden. Our Hawthorn Rose project used Poa to flank a bluestone and filetti garden path.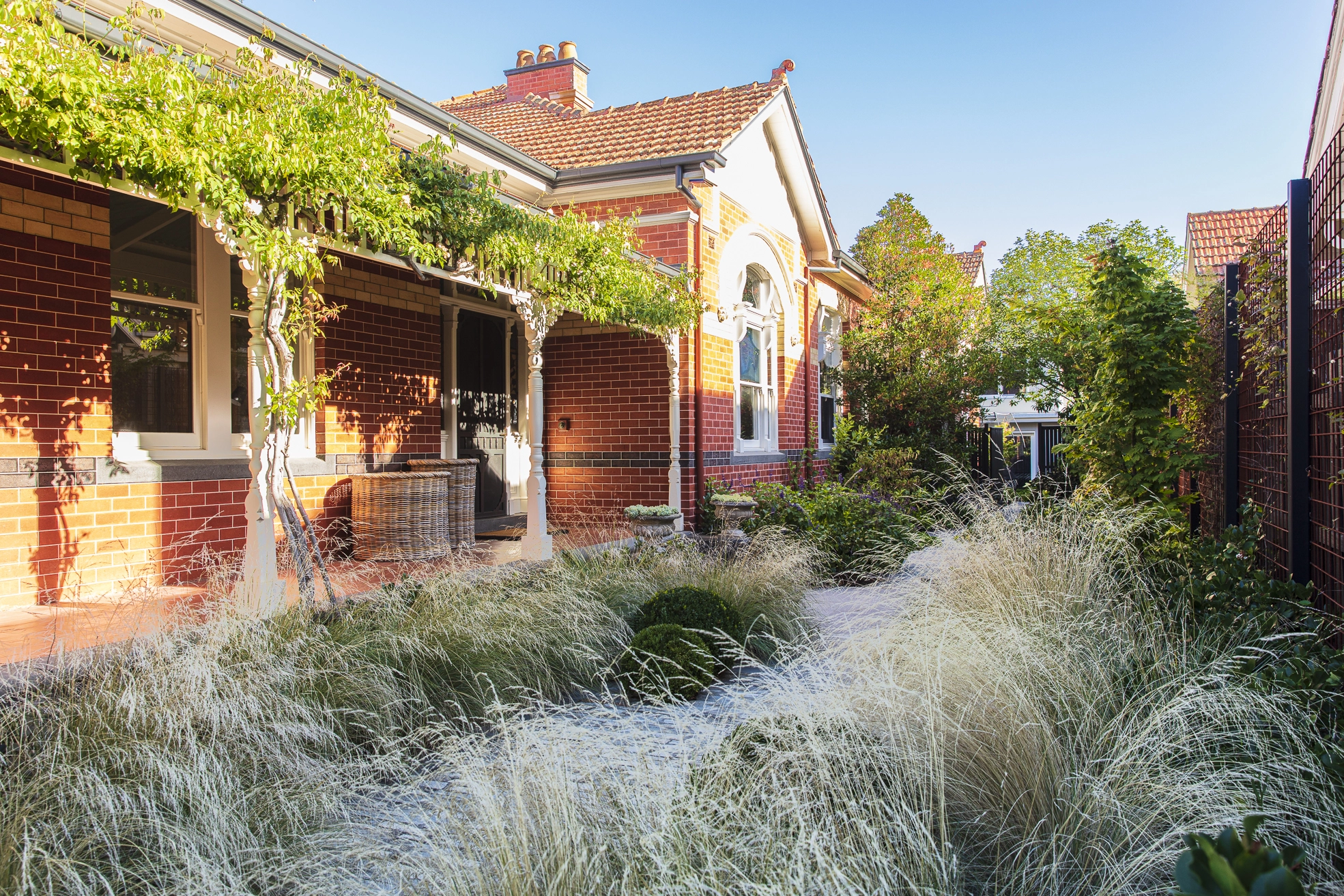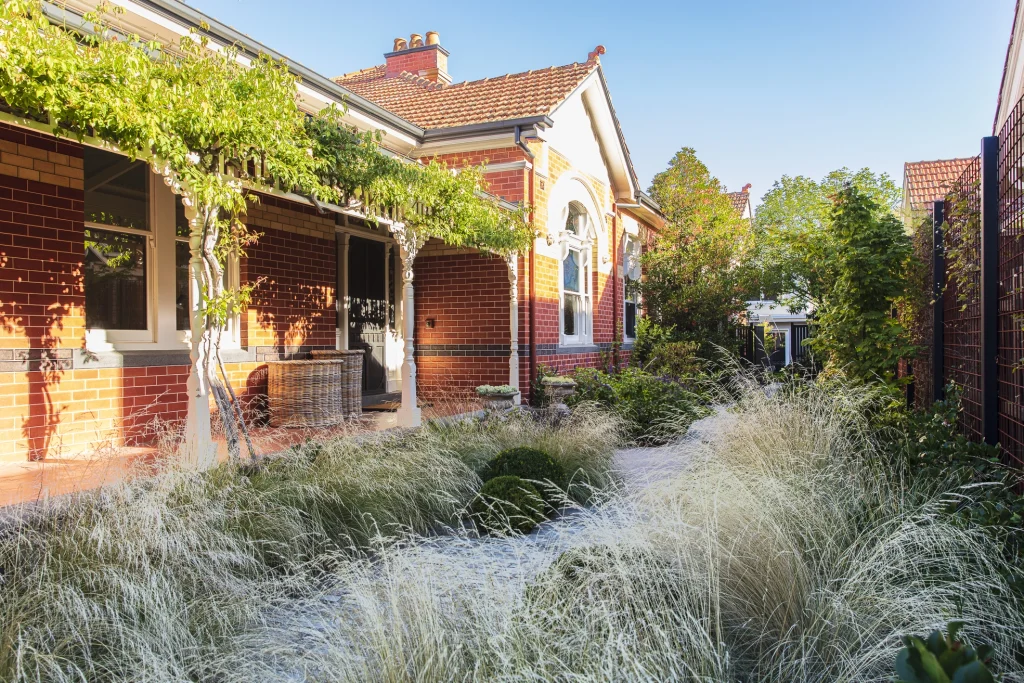 How to plant
Plant in part shade to full sun and well-drained soil. Poa 'Eskdale' is known as a cool-season grass and is ideal for particularly cold climates. You can expect Poa labillardieri 'Eskdale' to grow to approx. 50cm – 1m high and 40cm – 50cm wide.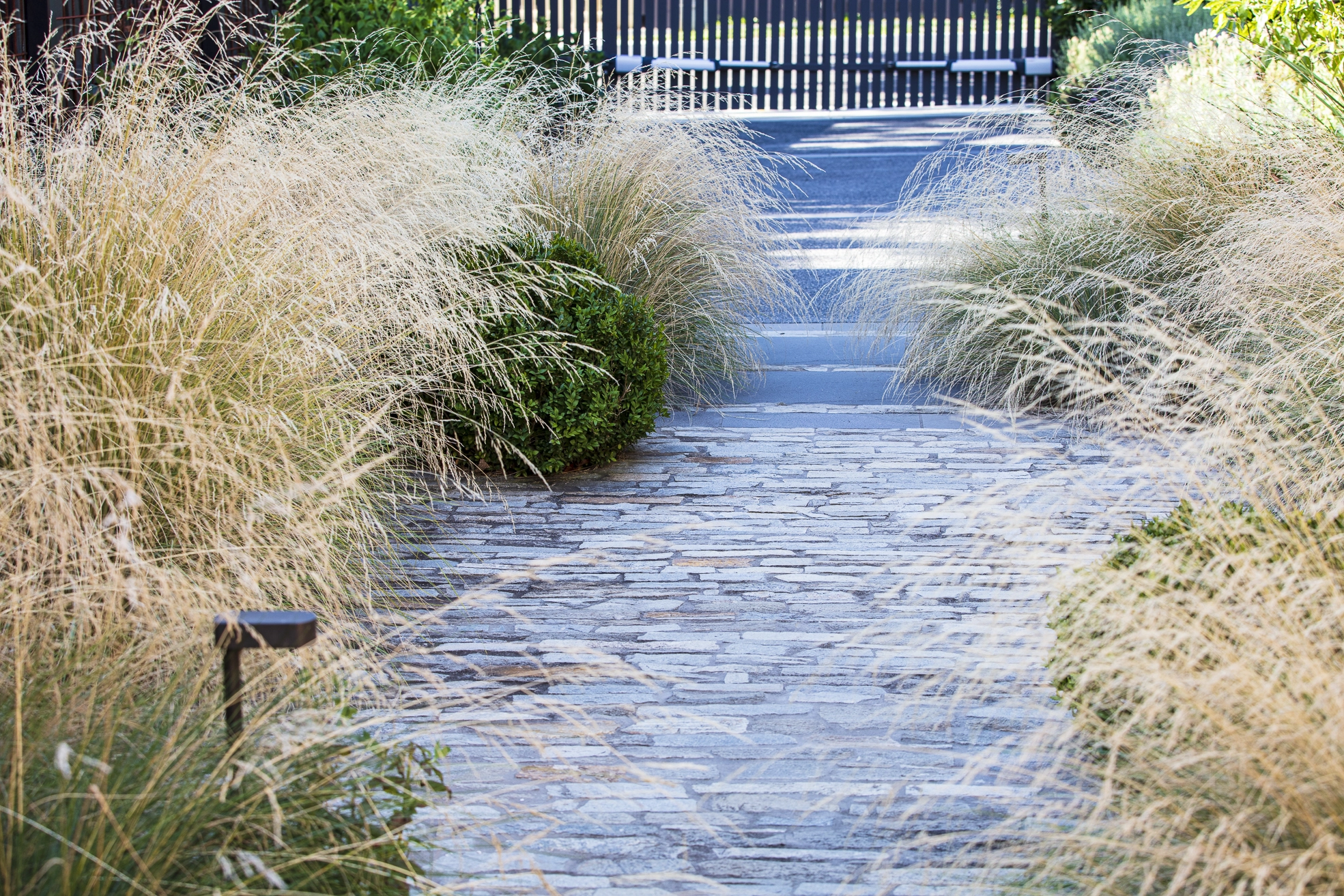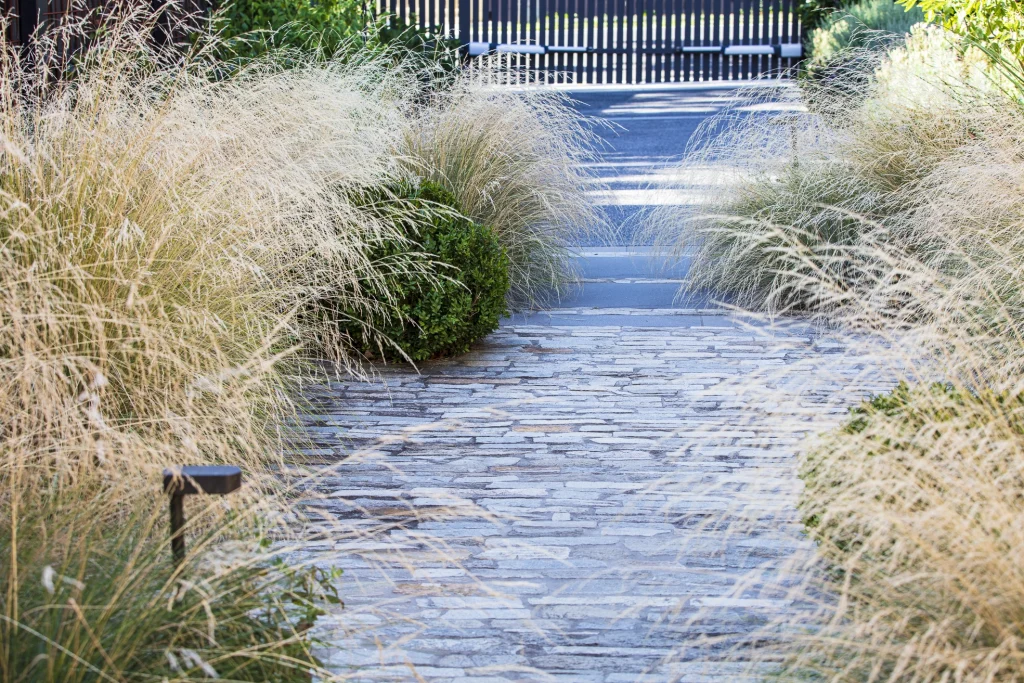 Care and maintenance
Poa labillardieri 'Eskdale' is a dream for low-maintenance gardeners. It can tolerate almost any soil type, is fast-growing, tolerates light frost and is drought tolerant once established. Cut back foliage during mid-Autumn to late Winter to 20-30cm high, fertilise with a slow-release fertiliser and water well to encourage new growth.