In a past project, the garden featured existing bold hardscapes and, to create contrast and balance, our team set out to find the perfect plant. Enter Liriope Muscari.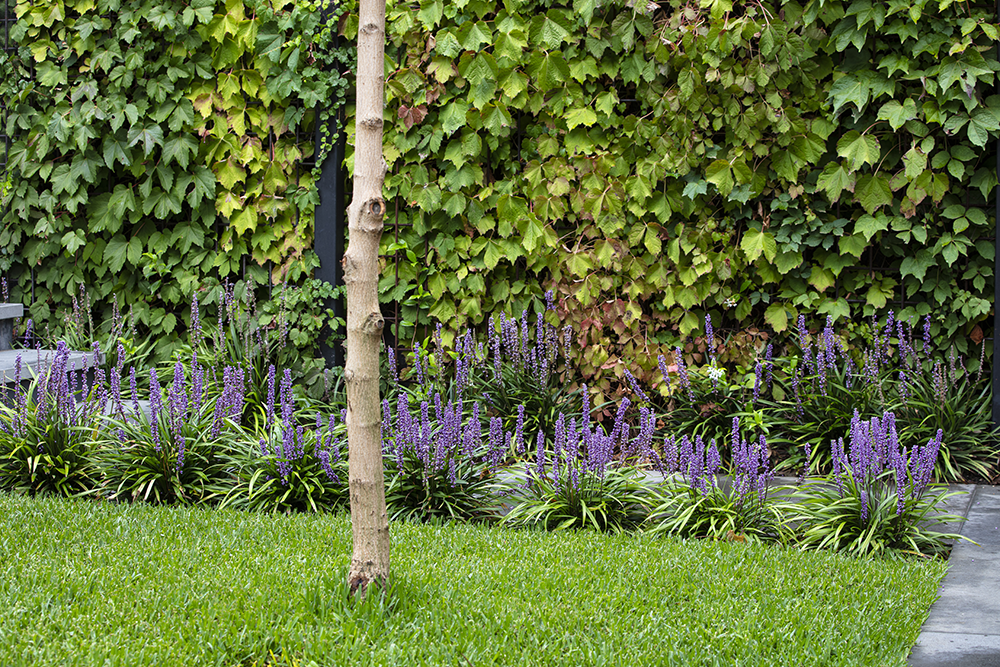 More commonly known as Lily Turf, this plant's undeniable hero are its beautiful stems of bell-shaped flowers. For this project, we opted for the Royal Purple variety to compliment the lush green and purple tones scattered throughout the garden.
While the purple hue is our personal favourite, other varieties of Liriope include:
Monroe White – creamy white flowers
Samantha – pink flowers.
This hardy plant will grow in any corner of the country, except in tropical climates. It's designed to withstand the harsh Australian elements, including frost and drought, making it a desirable addition to any garden.
Once planted, you can expect your Liriope to grow to 60cm tall and 45cm wide. Making it perfect for ground cover, edging or even a lawn substitute.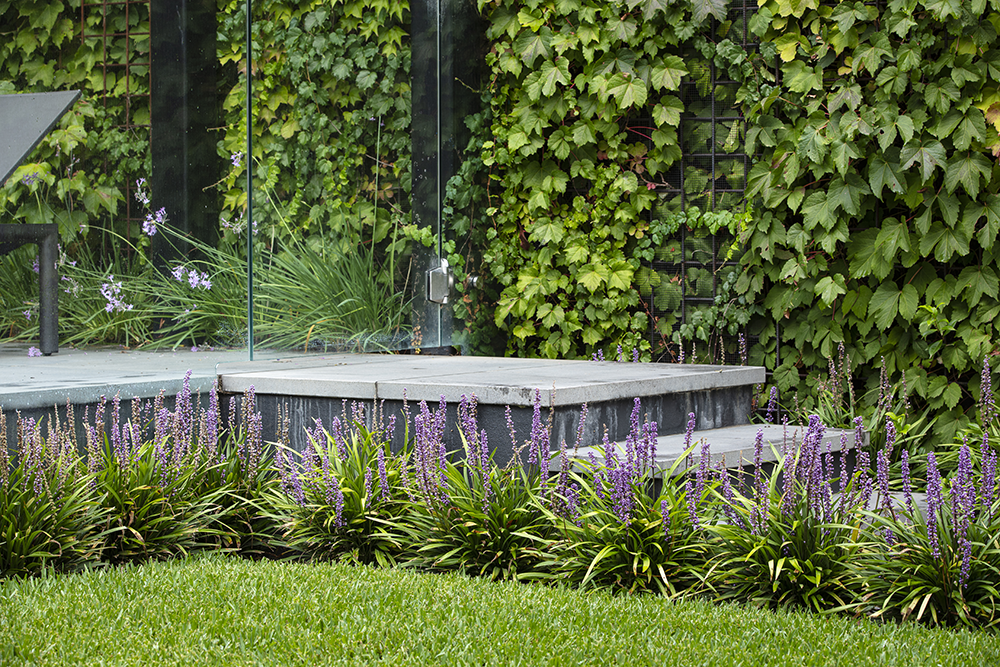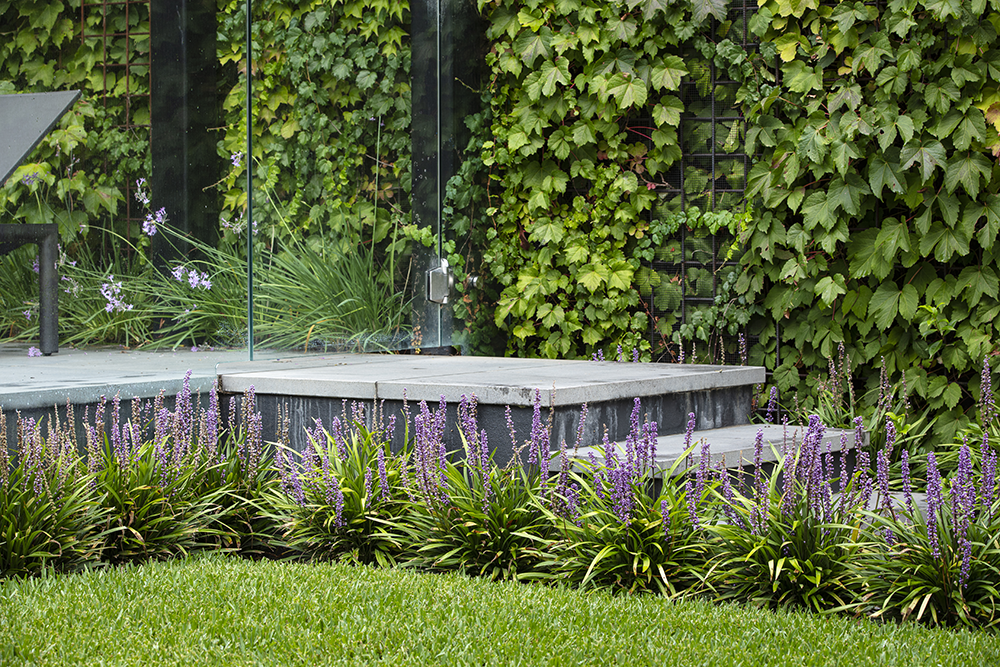 Liriope will thrive in either full sun or part shade – our top tip is to ensure it lives in well-drained soil. This plant is very low-maintenance and will be happy in most corners of the garden. The foliage will remain evergreen throughout the year, with flowers standing strong for months on end.
We recommend cutting back ragged leaves in August, which will allow for new flowers to develop in spring. While the plant is low-maintenance in nature, you will need to protect it from snails as they seem to take a particular liking to it.
In our East Malvern 2 project, Liriope was used to border the lawn and pool – providing a pop of colour and a lush, soft finish.