Panicum virgatum or Switch Grass, as it's more commonly known, is a clump-forming perennial grass that produces narrow clumps of erect, bright-green leaves. During the warmer months, they have fine-textured, reddish-purple flowers which hover beautifully over the foliage.
How To Use
Panicum virgatum is a versatile plant that would be welcomed in almost any garden. We like mass planting them in groups in either garden bed borders or pool areas because they provide texture, colour and contrast. Panicum virgatum is also great for attracting butterflies and birds. We mass planted Switch Grass around a glass pool fence in our Elsternwick project to create a lush, green border.
How To Plant
Plant in full sun and well-drained soil. You can also plant in part shade, but it'll lose its upright form in too much shade and may fall over. You can plant in essentially any soil type, but it prefers moist, sandy or clay soils. You can expect Panicum virgatum to grow to approx. 1.8m high and 90cm wide. We recommend spacing plants approx. 60cm – 90cm apart; this will depend on their pot size.
Companion Plants
We recommend planting Panicum virgatum with: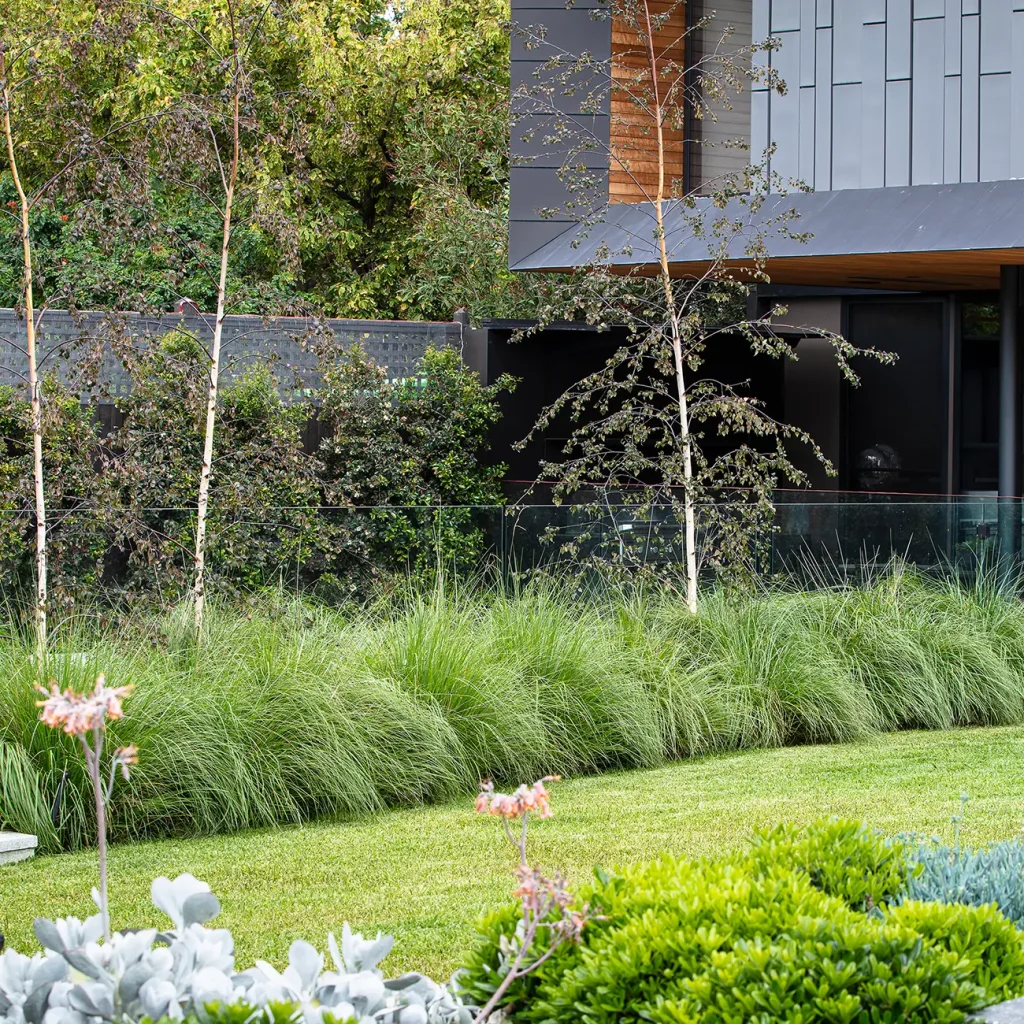 Care and Maintenance
Switch Grass requires minimal maintenance. All you will need to do is cut back the old foliage to the ground in late winter to early spring. It's drought and wet soil tolerant – so perfect for Melbourne's ever-changing weather conditions.