Mondo Grass or Ophiopogon japonicus is an ornamental grass best known for its attractive evergreen foliage that forms dense tufts of arching, strap-shaped, grass-like, dark green leaves.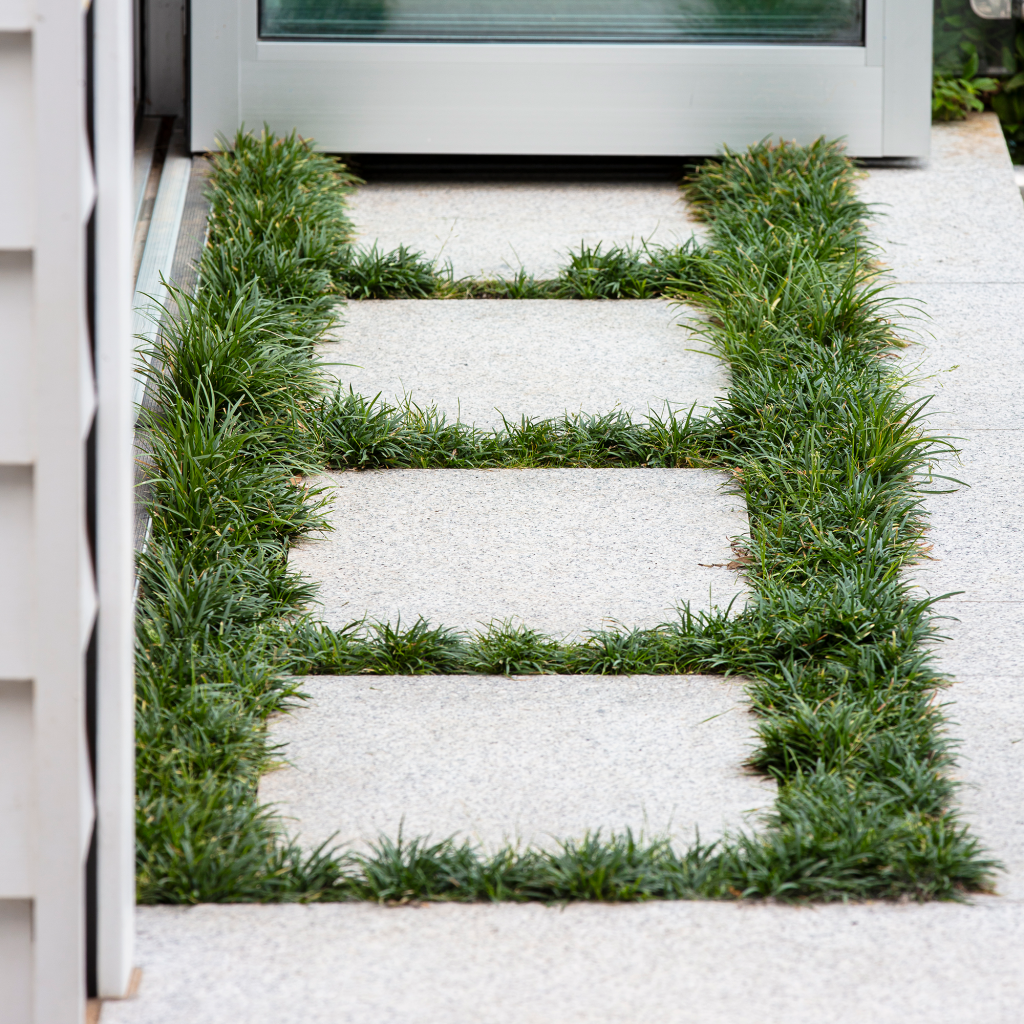 How to use
Great for ground cover, garden beds and borders, edging, underplanting shrubs and in pots and containers. If you have a particularly shady area then this is the plant for you!
How to plant
You can plant Mondo grass in full sun, part shade or full shade (depending on the variety – remember to check the plant tags) in average, well-drained soils. Be wary of the hot, afternoon sun as constant exposure can burn the tips of the plant. It's adaptable to most conditions, and as the plant matures, you can expect the clumps to marry and form a soft, dense carpet of foliage. We recommend spacing your plants 45cm apart. Ophiopogon japonicus grow to approx. 30cm tall and 37cm high.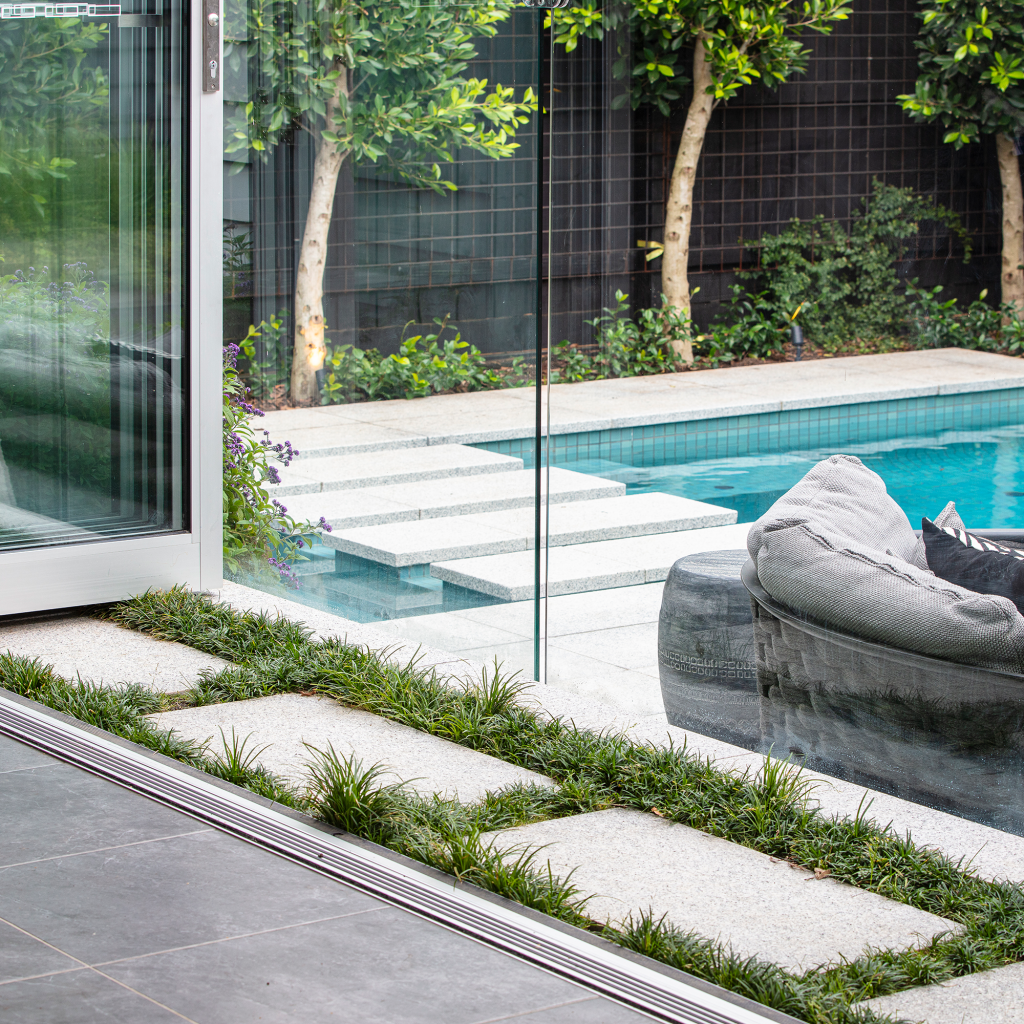 We used Ophiopogon japonicus in between steppers at our Canterbury project.
Companion plants
The following are great companion plants:
Phormium tenax
Hakonechola macra 'Aureola'
Liriope muscari
Care and maintenance
This is a very low-maintenance plant. To keep it looking its lush best, we recommend removing any of the older or damaged leaves as they appear. Mondo grass is drought and salt tolerant.