With only 2 days left until judging and 3 days until the show opens, our garden 'Cross Roads' presented by Australian House & Garden/em> is nearing completion! The team have been working hard all weekend and the garden is really starting to look spectacular!
Our gorgeous meadow is still holding up really well and we're extremely excited for the public to see it once the show is open. We would like to take this opportunity to thank Med. O Seeds for providing us with the seed mix for the meadow. Med. O Seeds, are a not for profit company exploring the potential of a sustainable alternative to lawn verges, mediums and other open spaces.
For anyone who is interested in growing their own 'meadow', packets of the seed mix used in 'Cross Roads' will be available to purchase at the Med. O Seeds stand next to our garden. They will be selling for $5 per packet or $20 for 5 packets.
Watch this space tomorrow for more photos and updates of how the garden progressed over the weekend….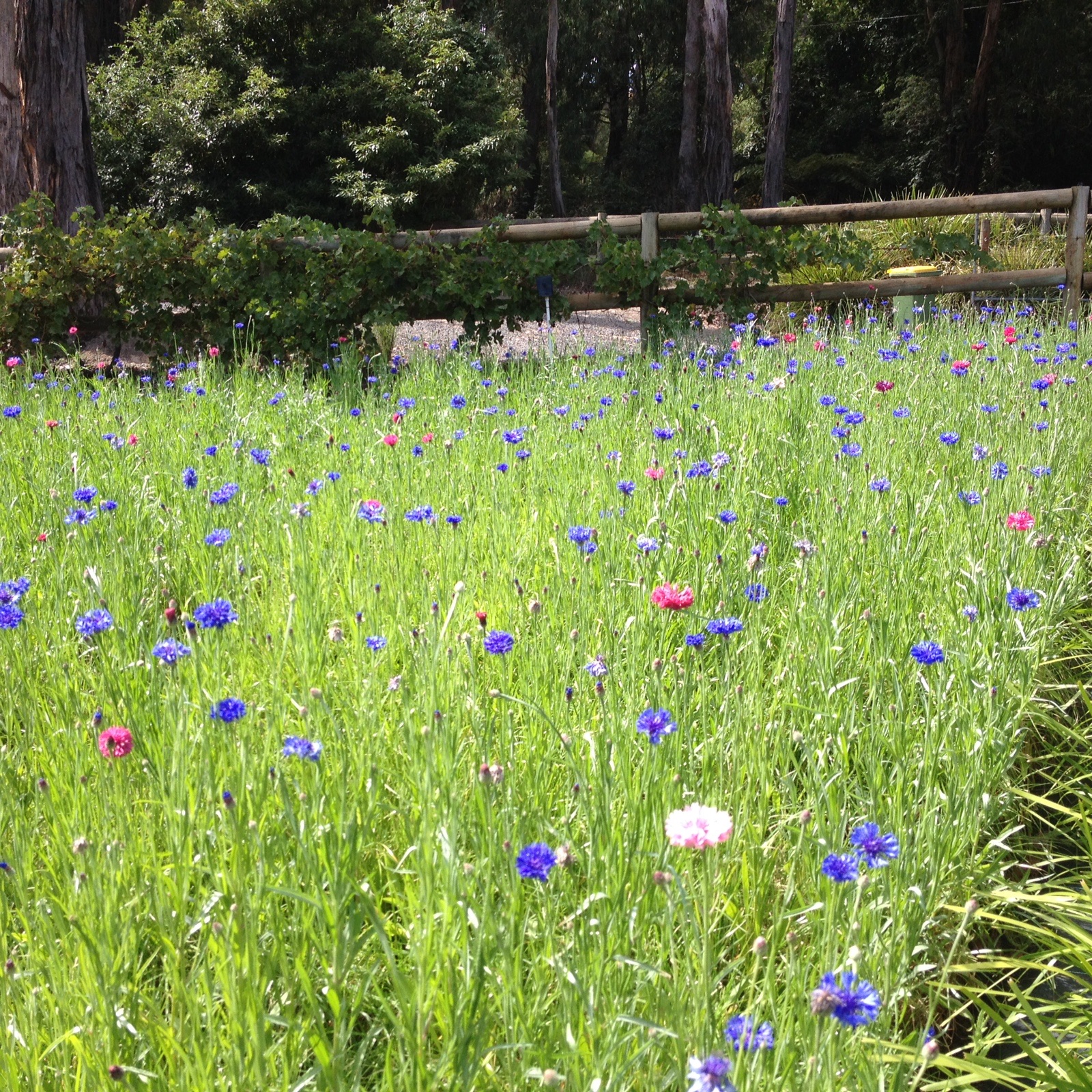 We'd love to hear your thoughts and are happy to answer any questions, so don't forget to comment on our blog posts if you'd like to join in on the MIFGS discussion!
The Melbourne International Flower & Garden Show runs from Wednesday 25th – Sunday 29th March at the Royal Exhibition Building and Carlton Gardens, from 9am – 5pm each day. See you at the show!