Time is flying! With only 4 more days until construction starts on our garden, 'Cross Roads' and only 13 days until the opening, we'd like to introduce you to Paul Hamilton from Hamilton Landscapes. Paul brings his wealth of knowledge and skill to the construction team, having worked alongside us for many years, most notably at the 2008 & 2010 Chelsea Flower Shows in London.
When you work with Hamilton Landscapes, you can count on excellent service from a skilled team of accredited and insured landscape professionals. Hamilton Landscapes have established a reputation as one of Melbourne's premier residential landscape contractors, and have built their construction team to be one of the most professional and committed in the landscape industry.
Thanks Paul! We look forward to working with the Hamilton Landscapes team again this year at MIFGS!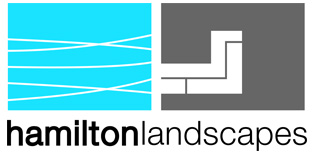 We'd love to hear your thoughts and are happy to answer any questions, so don't forget to comment on our blog posts if you'd like to join in on the MIFGS discussion!
The Melbourne International Flower & Garden Show runs from Wednesday 25th – Sunday 29th March at the Royal Exhibition Building and Carlton Gardens, from 9am – 5pm each day. See you at the show!