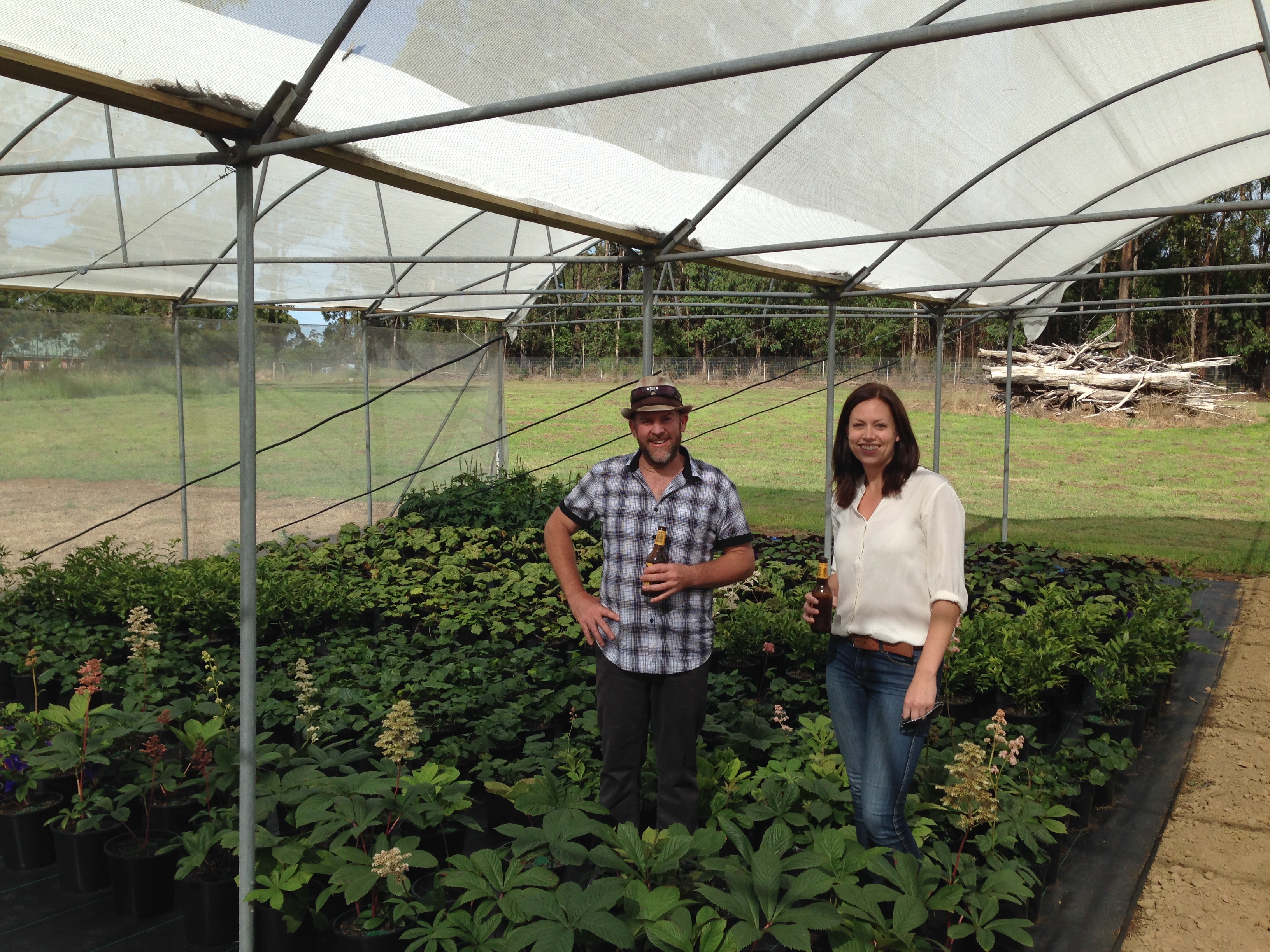 As we have mentioned in previous posts, our garden this year 'Cross Roads' is going to be packed full of beautiful plants. The gorgeous perennials that will be showcased in the garden are being provided by the amazing team at Antique Perennials in Kinglake. Those of you who have read our design brief will be aware that this year our number one goal is to showcase the beauty of plants and to focus on foliage over flowers.
The interest and variation in our garden will come from the use of many different and unusual foliage textures, combined with a restricted colour palette of greens, burgundies, deep purples and accented with subtle sprinkles of white.
Anyone who has been following our work over the past few years will know that we truly love our perennials, and we believe there are no better perennial suppliers than the guys from Antique. Not only are they great blokes, these guys really know their perennials and we're beyond excited by what we'll be able to show you in terms of rare quality perennials that are not often seen at the Melbourne International Flower & Garden Show.
A huge thanks to Matt, Mike and the all the team at Antique Perennials!
Today we have a bit of a challenge for all the plant lovers out there! The first person to correctly name the four perennial plants shown below (all of which will be used in our 'Cross Roads' garden), will win a double pass to this year's show! You can give us your answer either by commenting on this blog post or commenting on our facebook or linked in pages. Good Luck!


We'd love to hear your thoughts and are happy to answer any questions, so don't forget to comment on our blog posts if you'd like to join in on the MIFGS discussion!
The Melbourne International Flower & Garden Show runs from Wednesday 25th – Sunday 29th March at the Royal Exhibition Building and Carlton Gardens, from 9am – 5pm each day. See you at the show!