Only 6 more days to go until the Melbourne International Flower & Garden Show opens!! Our site is buzzing with energy and excitement as the garden continues to take shape under the beautiful trees of the Carlton Gardens.
Yesterday afternoon we craned in our fantastic industrial garden sculptures and placed them in the garden ready to be planted around. For those of you who have read our design brief some of our previous MIFGS posts, you may be aware that our garden this year is based on the idea of coming across a cleared and abandoned left-over space in a city.
Perhaps this space was a formally industrial area that has been hastily vacated and left neglected with only remnants of what used to be. Our intention is to transform the space into a vibrant and inviting place, whilst integrating the industrial objects found on site and transforming them into useable structures, with plants growing in and around them.
Check out the photos below of the giant claw being place in the garden. You can also see an image of our three sculptures, the claw, bucket and cog sitting on our site.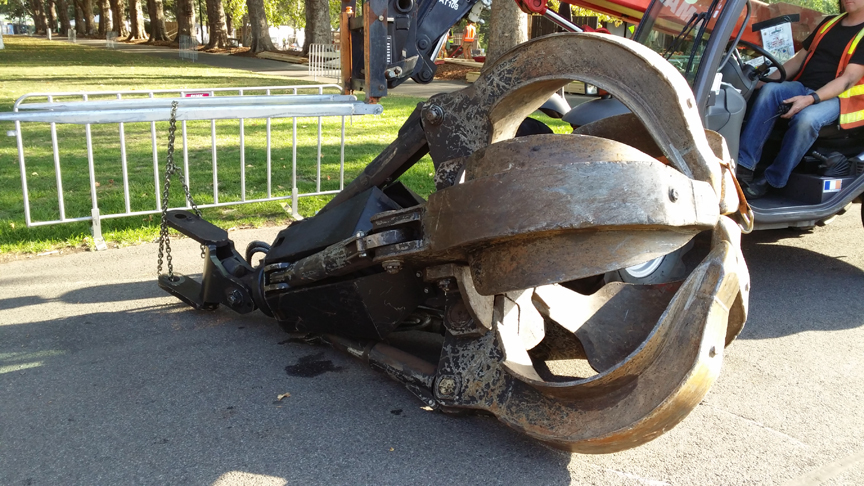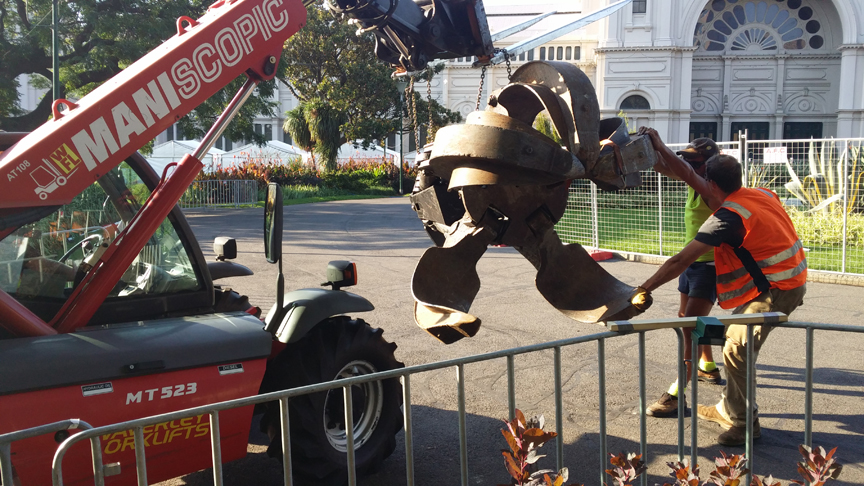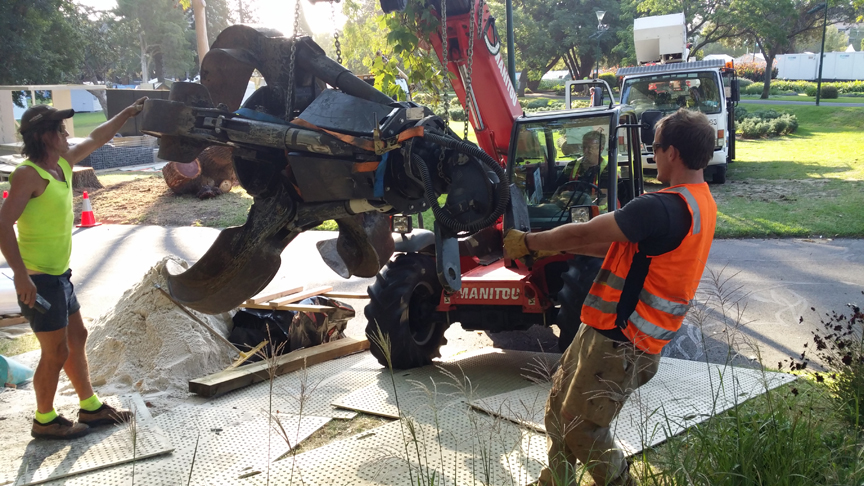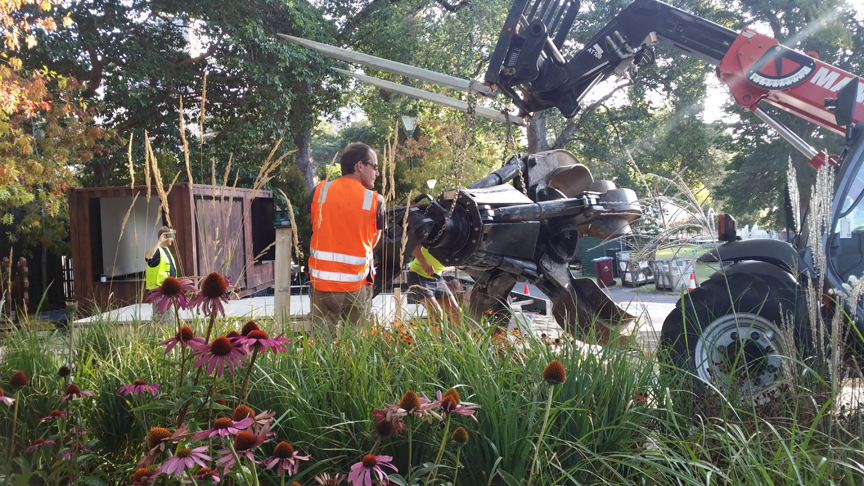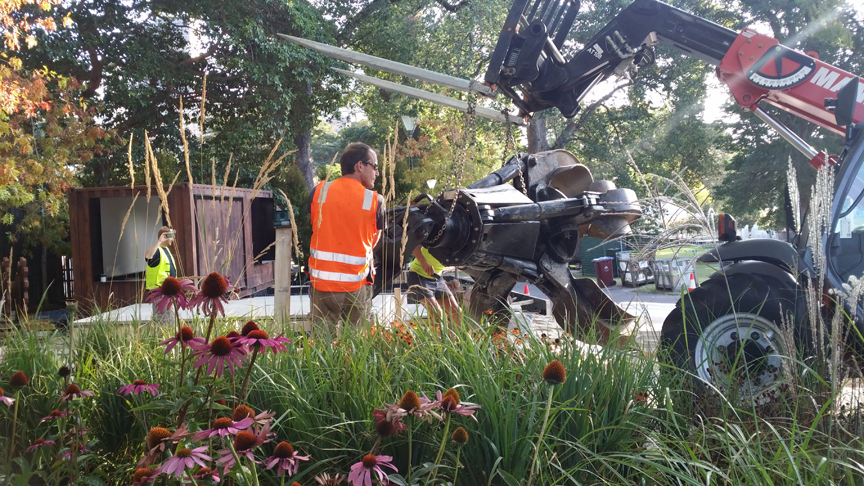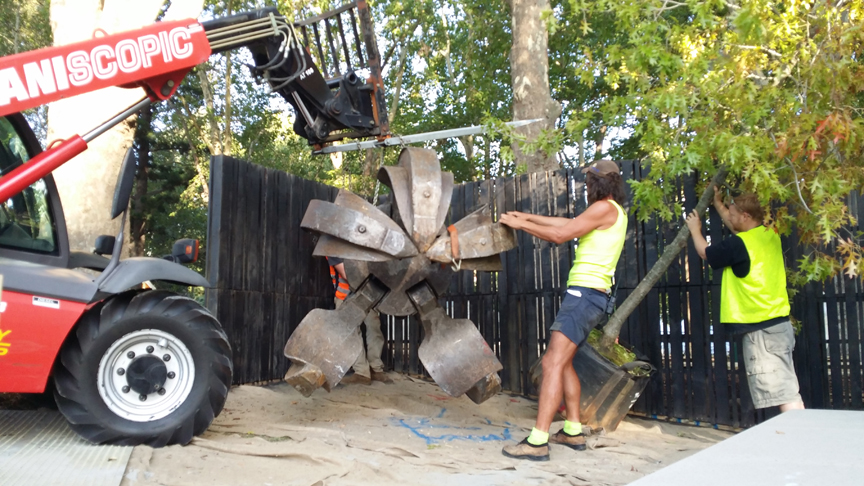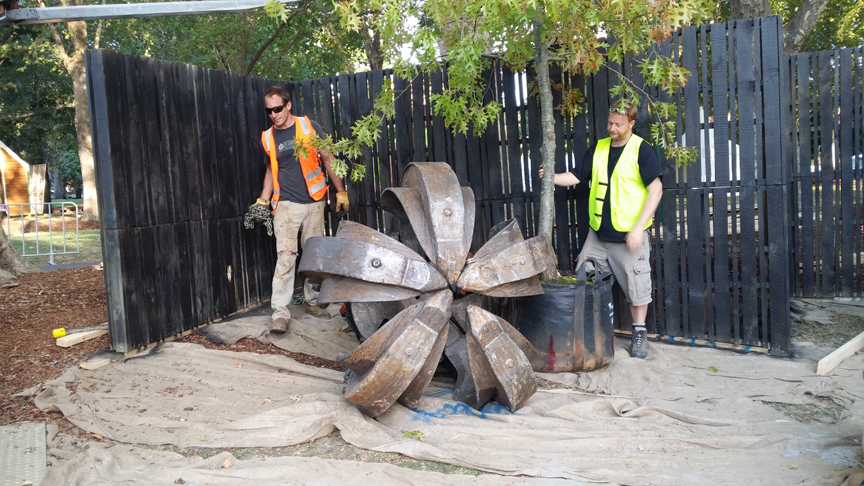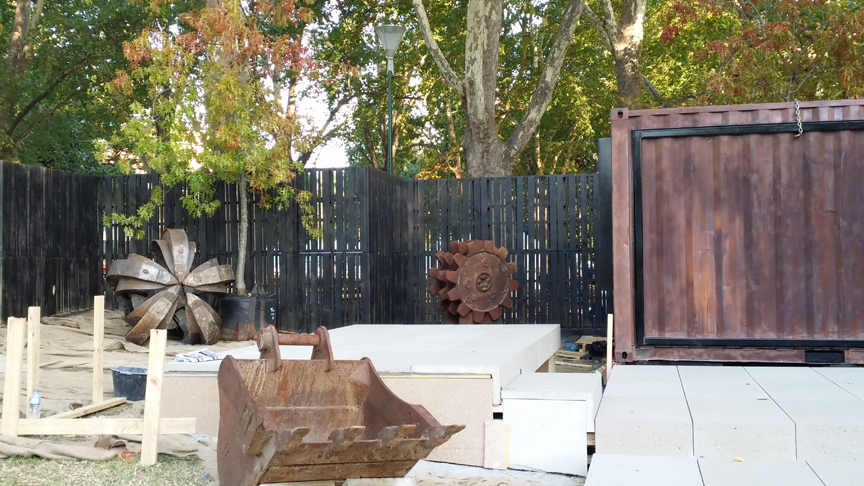 Today, we would also like to make mention of one of our fantastic partners…Inspirations Paint. We can't thank Evan and the team at Inspirations Paint in Surrey Hills enough for providing our paint for the 2014 Melbourne International Flower & Garden Show and for all the support they give us throughout the year.
Thanks Inspirations Paint!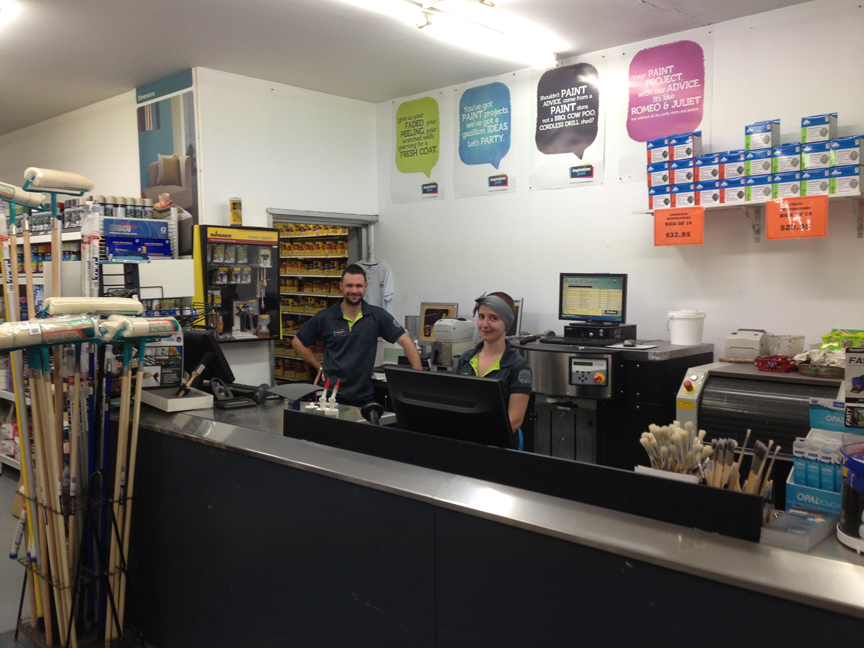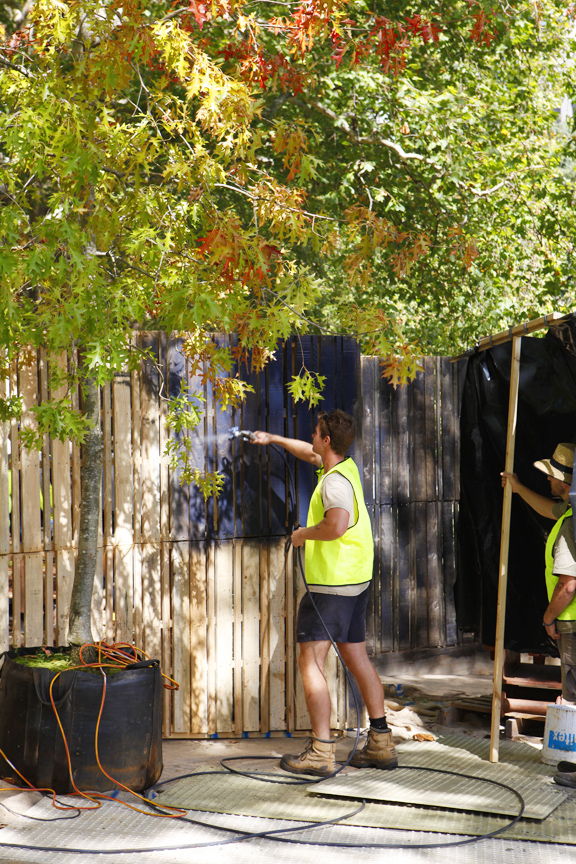 As always, thanks to all our proud partners!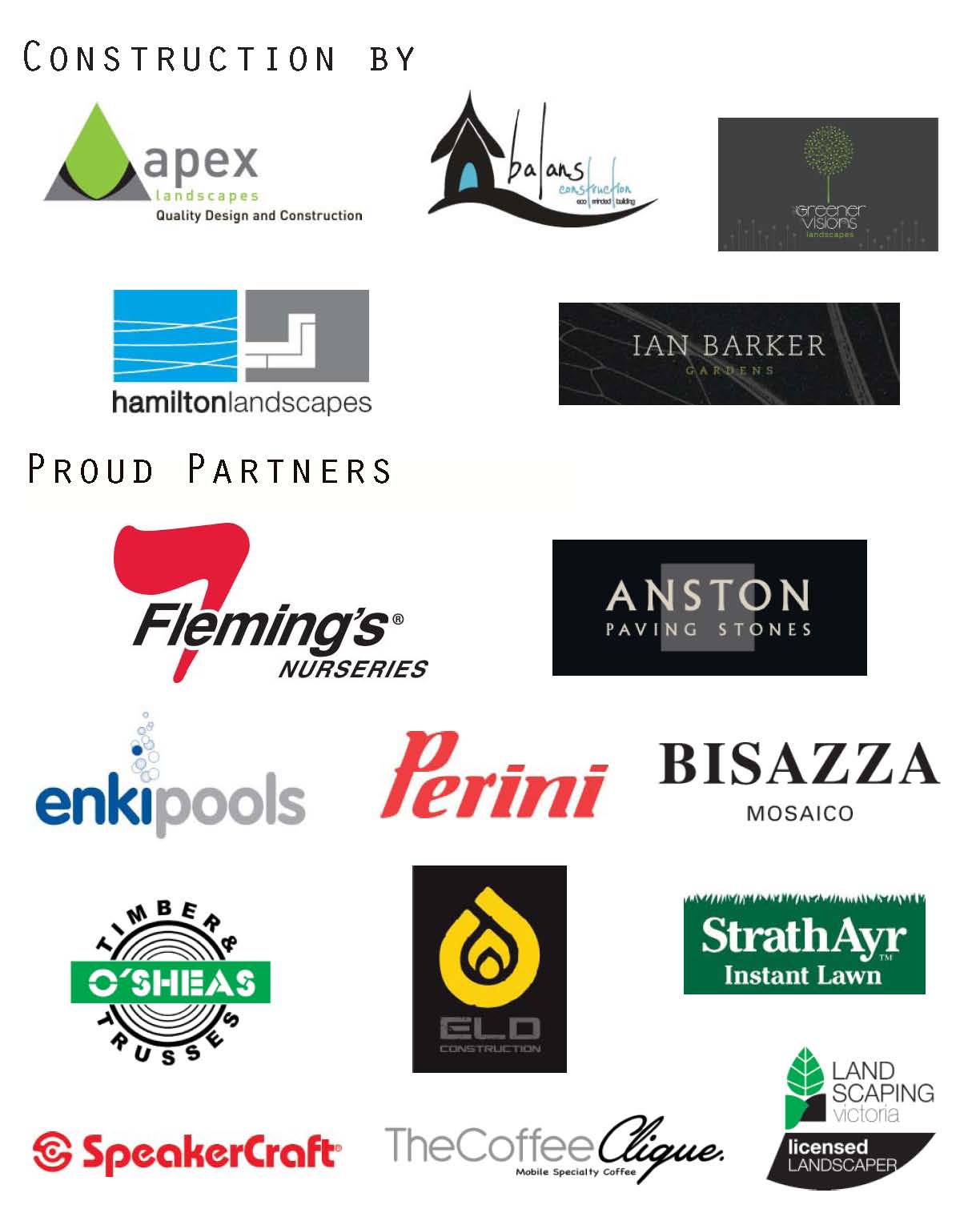 And don't forget, you can read about the key ideas behind our garden 'Left-Overs' in our design brief.