It was a hot and windy day at MIFGS today as the Ian Barker Gardens team entered day 4 of the construction of our garden 'Cross Roads' presented by Australian House & Garden. The wind certainly played havoc with the garden, even knocking some of our trees over, but we are pleased to say the trees are fine and the meadow has held up quite well considering!
While the team had a hard day, they were able to make progress on the paving which is now almost complete and towards the end of the day they were finally able to start placing some of the trees into the garden.
We're all very excited to see how everything is looking tomorrow!
Stay tuned for more updates as the garden continues to develop and keep scrolling to check out the photos from today…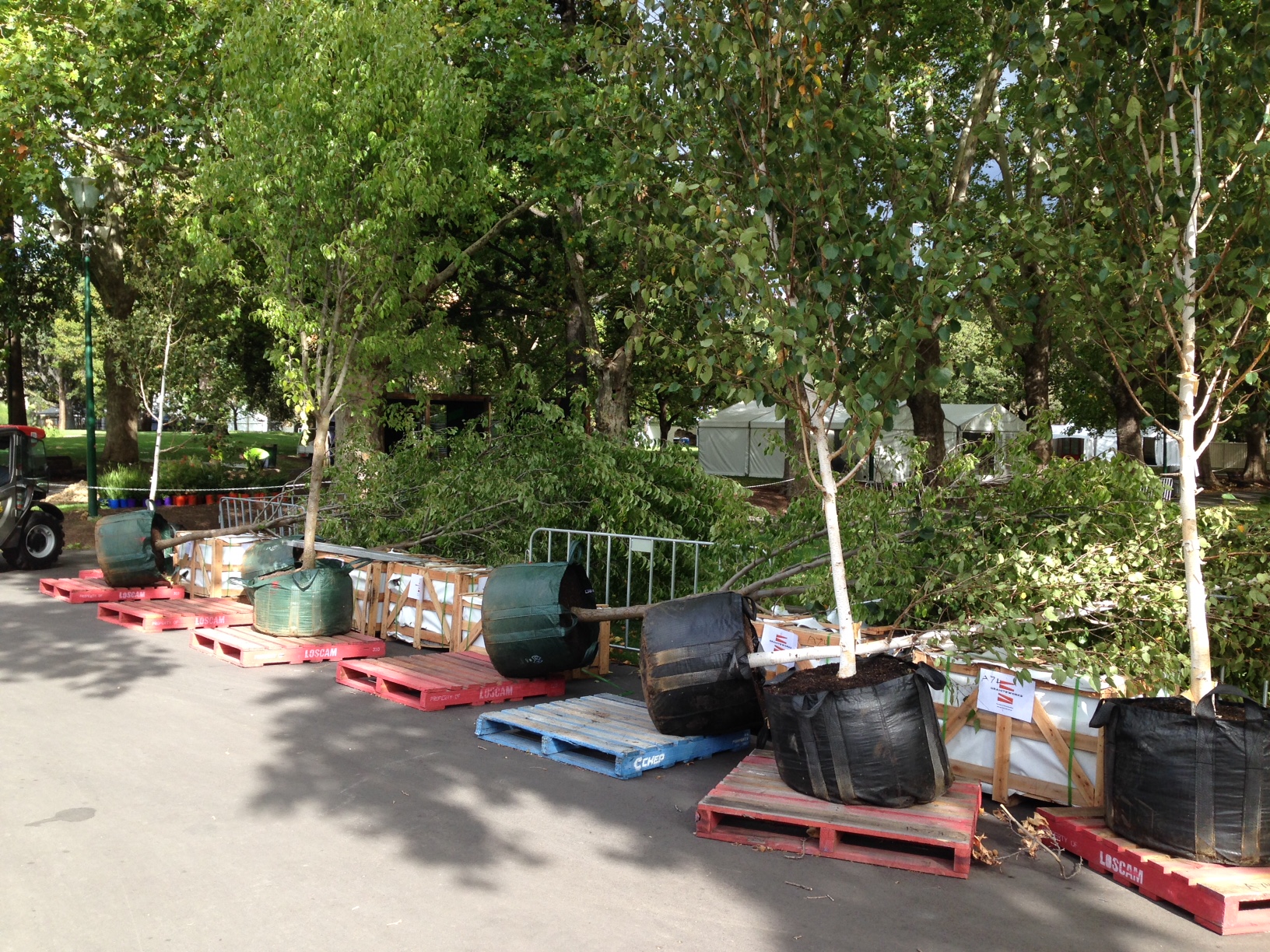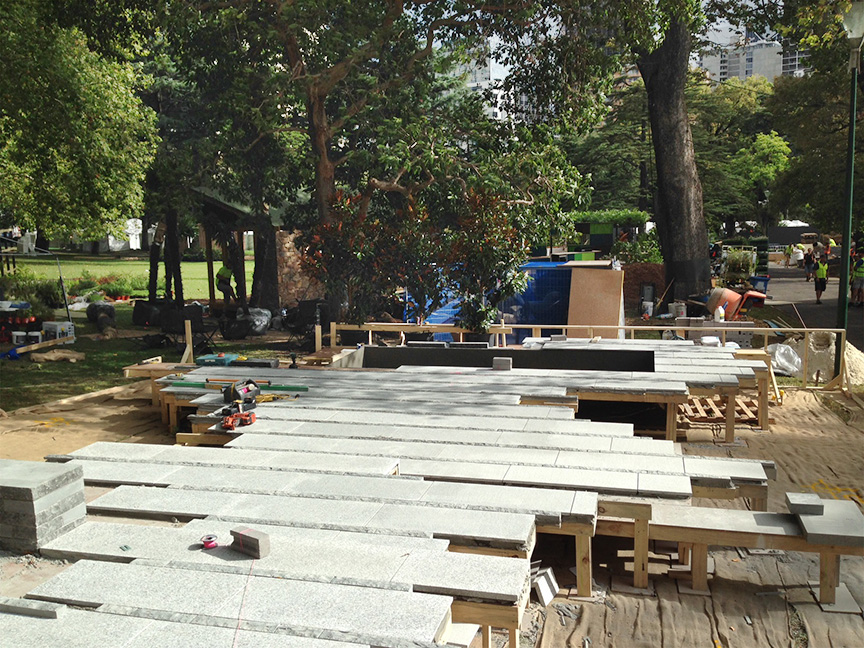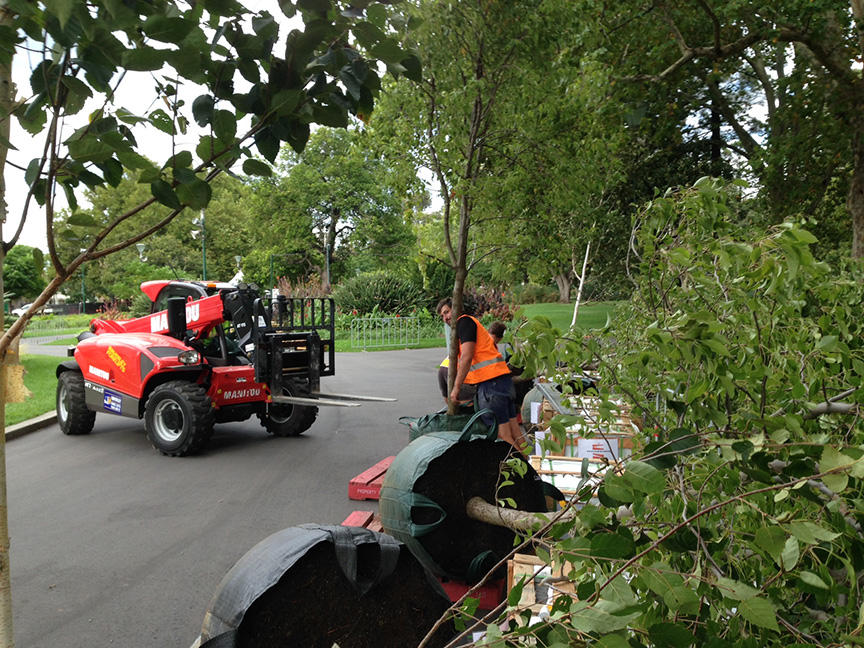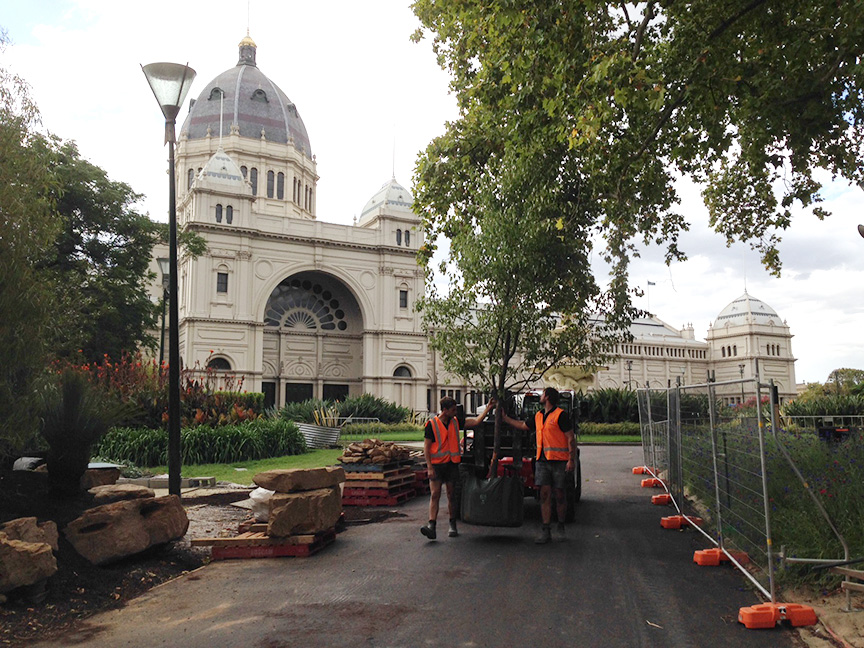 We'd love to hear your thoughts and are happy to answer any questions, so don't forget to comment on our blog posts if you'd like to join in on the MIFGS discussion!
The Melbourne International Flower & Garden Show runs from Wednesday 25th – Sunday 29th March at the Royal Exhibition Building and Carlton Gardens, from 9am – 5pm each day. See you at the show!