Only 2 days to go until the opening of the 2015 Melbourne International Flower & Garden Show and 1 more day until judging!! Our dedicated team continued to work hard over the weekend to ensure that our garden 'Cross Roads' presented by Australian House & Garden comes together in time.
Many of our gorgeous plants are now in place and are looking fantastic. The paving and bench seats have been completed and the team have been working to finish the Bluestone interior of the pond.
As the countdown to judging begins, there are only a few finishing touches to be made tomorrow before the garden is complete and ready for unveiling! We can't wait to show you!
Keep scrolling to see our progress over the weekend and today…….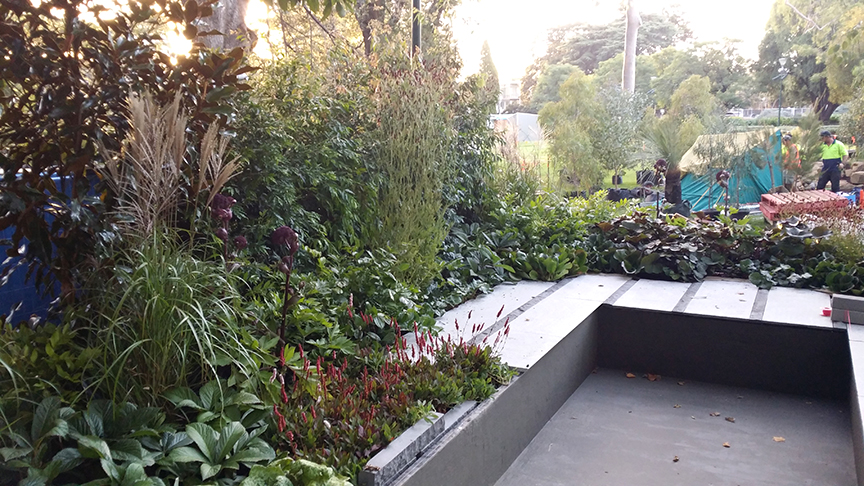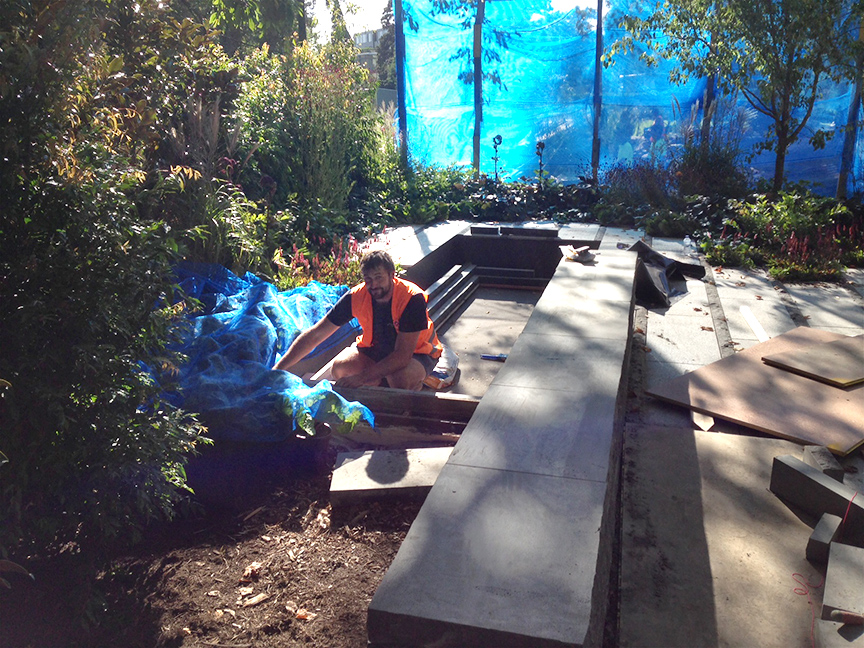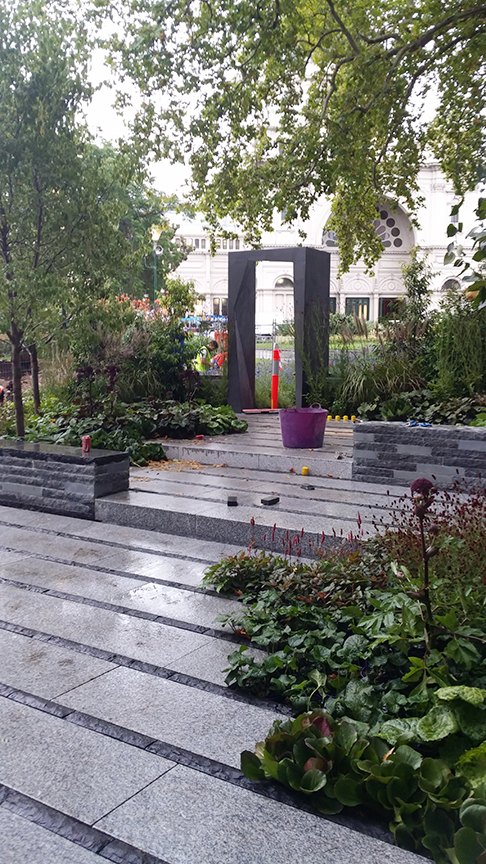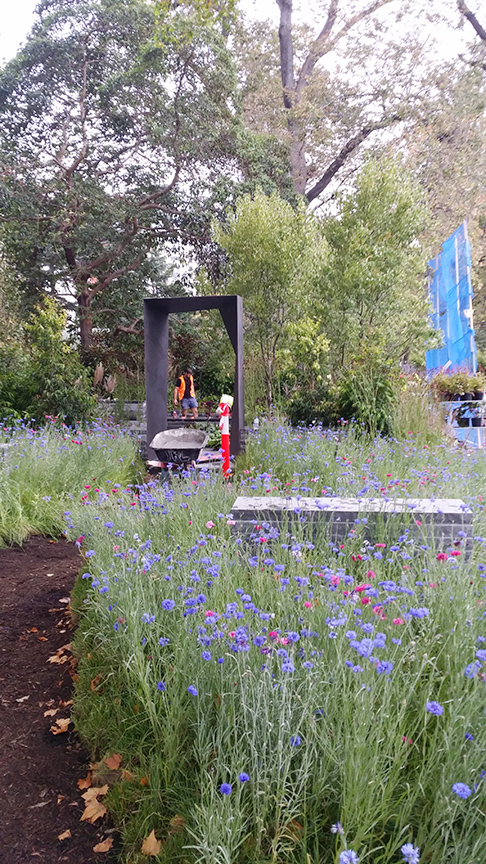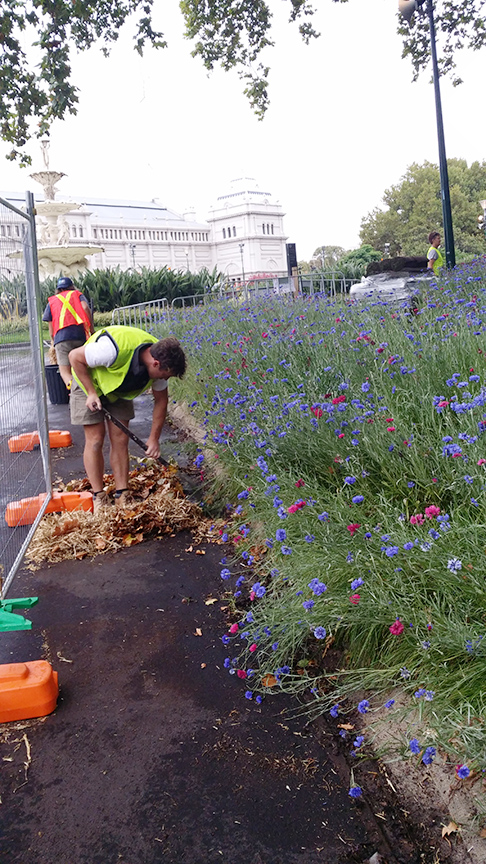 We'd love to hear your thoughts and are happy to answer any questions, so don't forget to comment on our blog posts if you'd like to join in on the MIFGS discussion!
The Melbourne International Flower & Garden Show runs from Wednesday 25th – Sunday 29th March at the Royal Exhibition Building and Carlton Gardens, from 9am – 5pm each day. See you at the show!