The show build is well and truly underway thanks to the City of Melbourne giving us permission to get a head start due to the complexity of building in the lower lake.
Paul from Hamilton Landscapes lead the build at the Carlton Gardens and the goal was to put the Stramit frames together with the hope of getting a few in the lake by the end of the weekend.
Thanks to Stramit's straight forward framing system, we were able to fly through the initial build and are now ahead of schedule.
Here are a few snap shots of the progress we have made with Stramit's frames from over the weekend in preparation for the Melbourne International Flower & Garden Show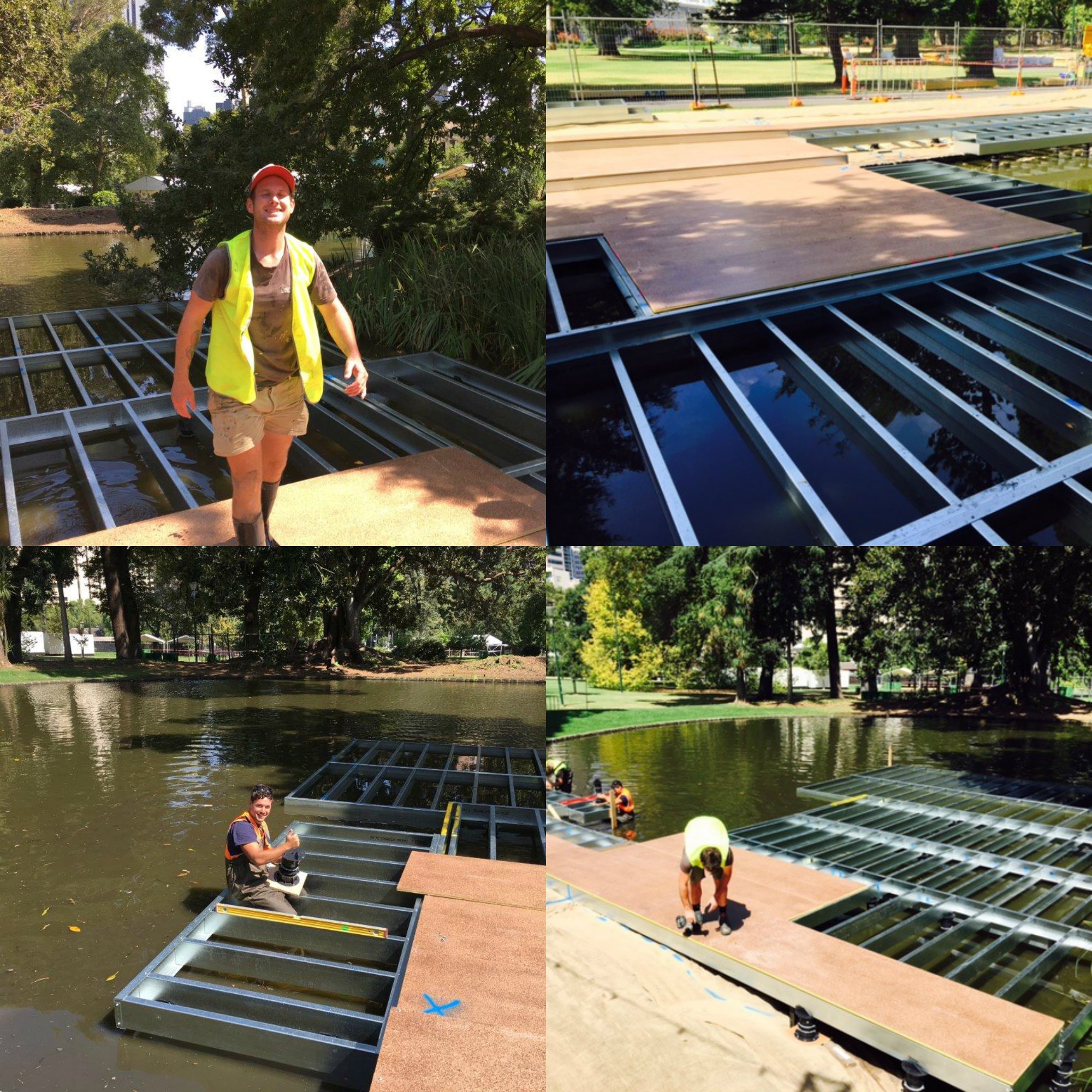 Thank you Stramit for your ongoing support!