Today we are doing more pre-build in multiple locations. What is not generally known is the amount of work that happens behind the scenes in order for a show garden to come together on the day for judging. There are a number of volunteers and suppliers that support us each and every year that don't want us to mention them in any media. I understand and respect this but without mentioning names THANK YOU!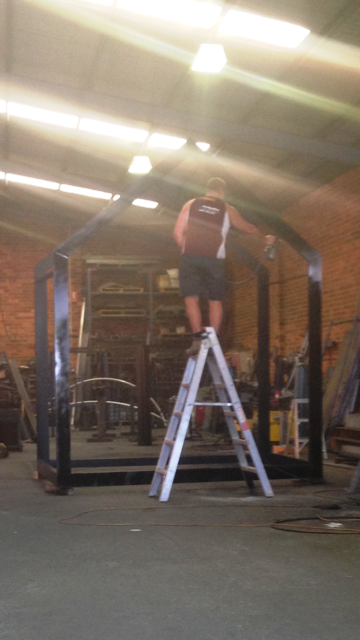 At our yard today we are looking at our boardwalks and burnt timber boundary screening. Ant and The Doc were all over the board walk.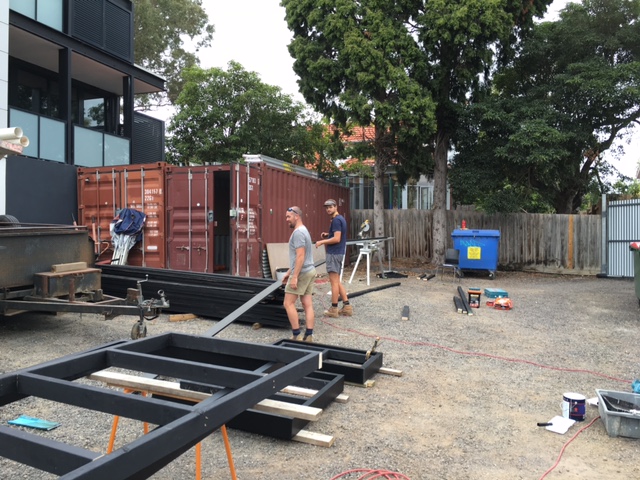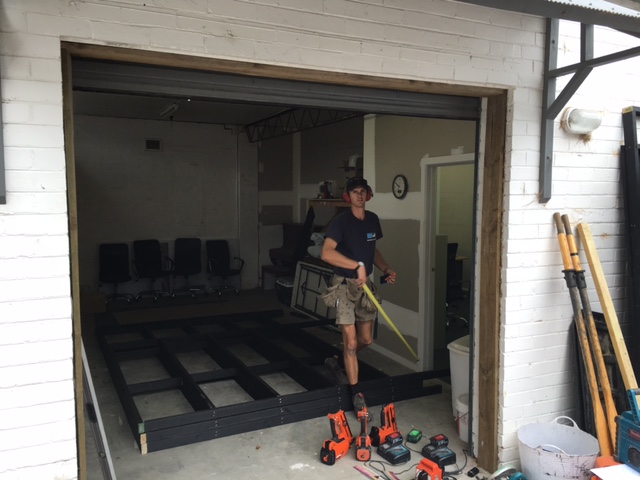 Whilst Ned from Hamilton Landscapes was flying through the Burnt Timber screens and Matt 'The Colonel' from Greener Visions was dreaming of rowing down the Yarra.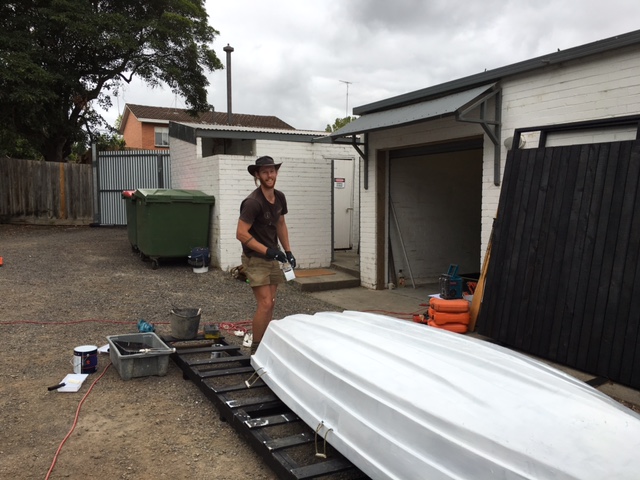 I
managed another trip up to King Lake to Antique Perennials. Anyone who has been following will know that one of our main stresses has been the unusual weather we have had virtually the whole of this growing season. As such plants are flowering too early and some just aren't doing anything. However somehow Matt and Mike are proving to be miracle workers once again and the excitement is mounting to see what we will get on the day. What I do know is that they could not be doing more.
Also today the incredible team from Lump Sculpture were working on the water feature and reflection pond. This piece that Chris is standing in front of unfortunately is not going into this years garden but it was too good not to photograph.
Finally Monty just slept under my desk.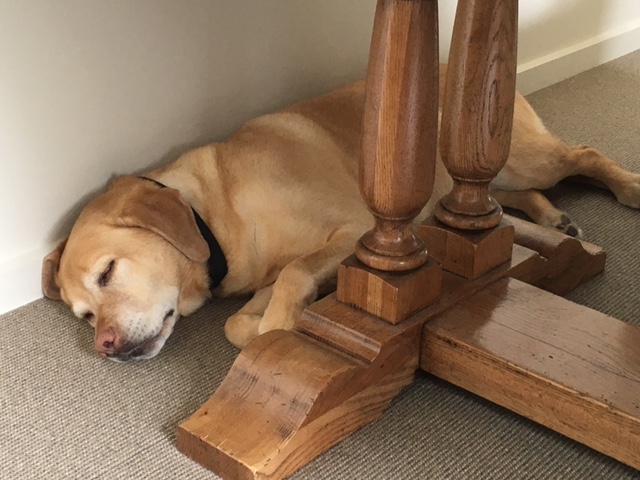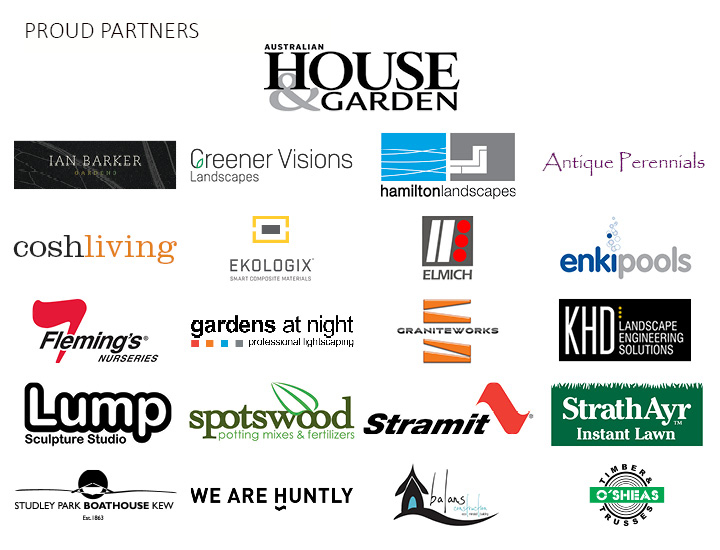 We'd love to hear your thoughts and are happy to answer any questions, so don't forget to comment on our blog posts if you'd like to join in on the MIFGS discussion!
The Melbourne International Flower & Garden Show runs from Wednesday 16th – Sunday 20th March at the Royal Exhibition Building and Carlton Gardens, from 9am – 5pm each day. See you at the show!