Today was the last day of construction on our 2016 Melbourne International Flower & Garden Show garden 'Reflection' presented by Australian House & Garden magazine. Our dedicated and talented construction team worked extremely hard over the long weekend to ensure the garden would be ready for judging this afternoon.
The morning of judging day is all about putting the final touches on the garden and making sure all the finer details are taken care of. We pay careful attention to every aspect of the garden to make sure everything looks as pristine as possible. Its always a nerve wracking time, but its very exciting and satisfying for all involved to see the garden finally complete!
This morning we focused on styling our floating boathouse, which we think adds the perfect amount of finesse and 'wow factor' to the overall look of the garden. The clever team from We Are Huntley have been an invaluable addition to our MIFGS team this year, assisting us with their wonderful styling expertise. We have been very lucky to secure some stunning pieces of furniture from both Cosh Living and Space, as well as some beautiful artworks from Tasmanian artist Belinda Winkler. We truly believe these pieces add something very special to the garden and are incredibly grateful to Cosh, Space and Belinda Winkler for lending us their products!
We are waiting with anticipation for the medal announcements in the morning and are very excited to unveil 'Reflection' to the general public when the show opens tomorrow at 9am!
For all those are interested, we will be posting a full planting and materials list on the blog tomorrow, so you can find out exactly what has gone into creating the garden!
Keep scrolling to see our progress from this morning…….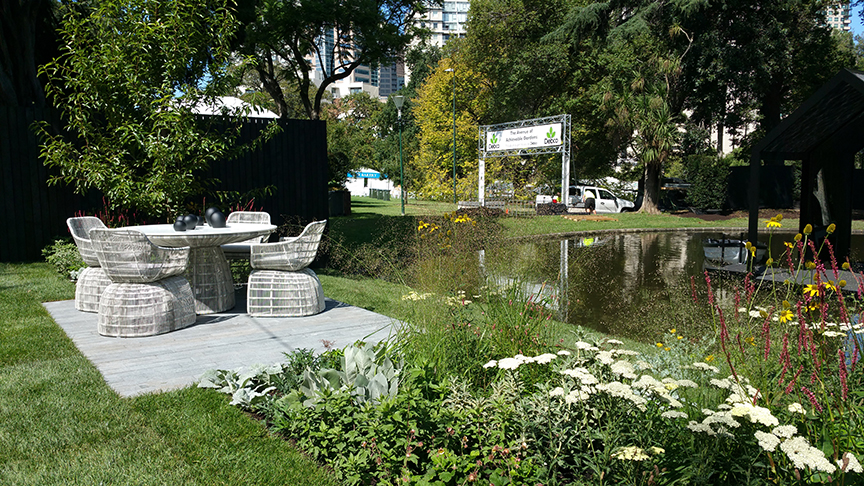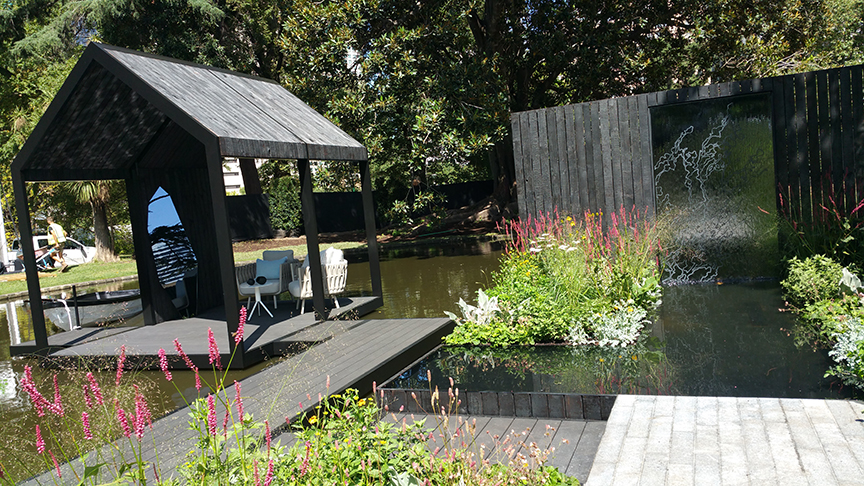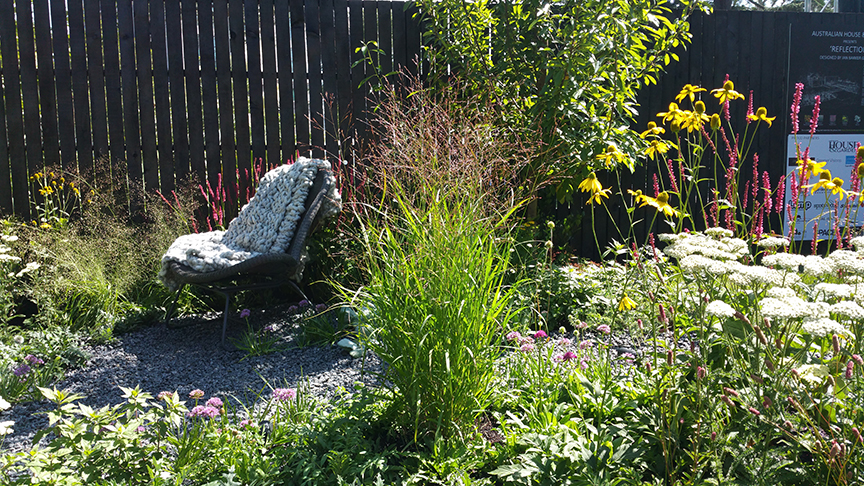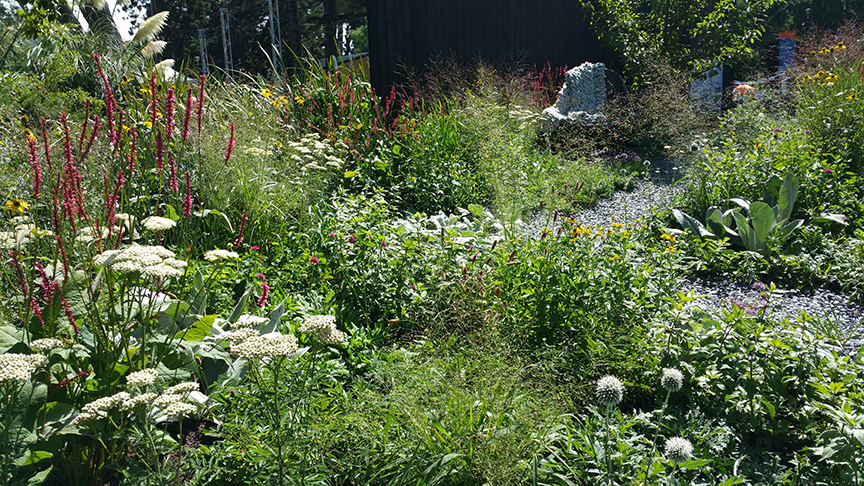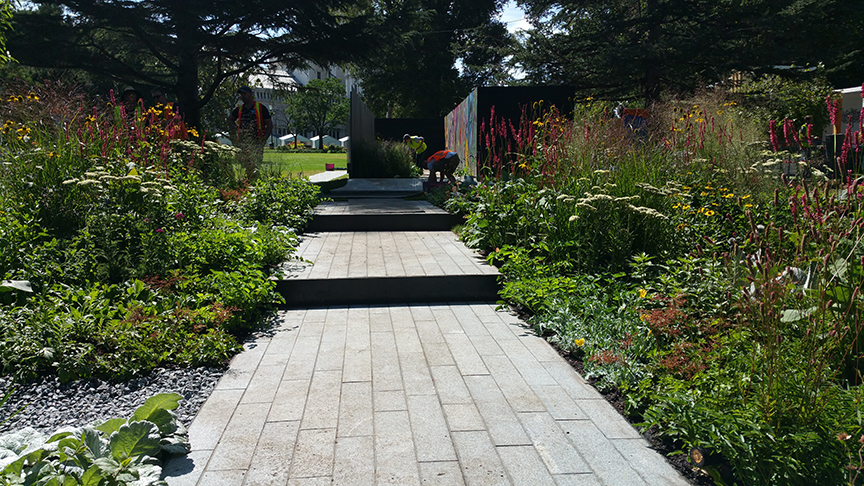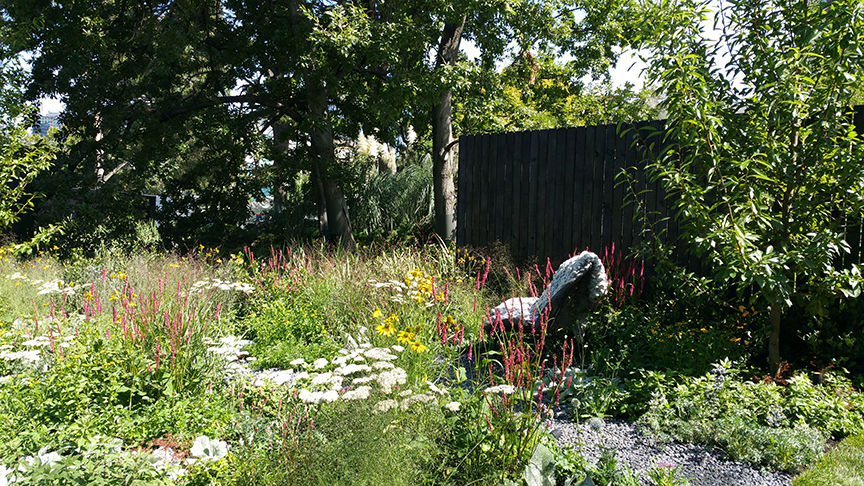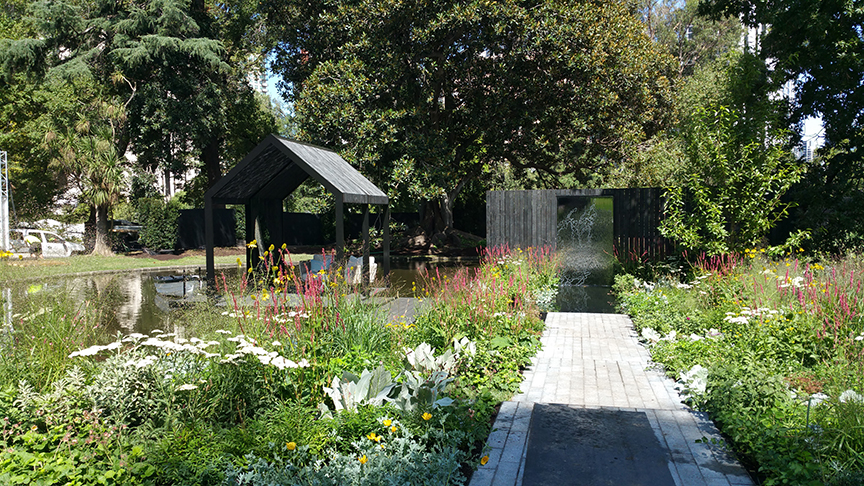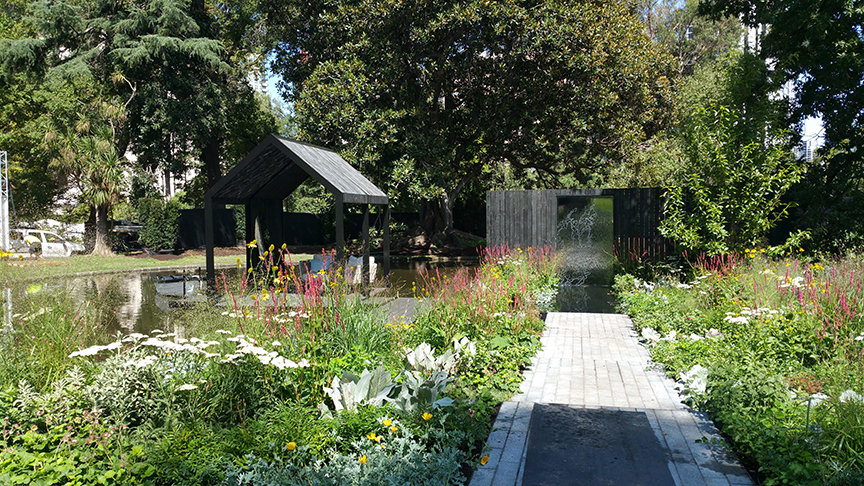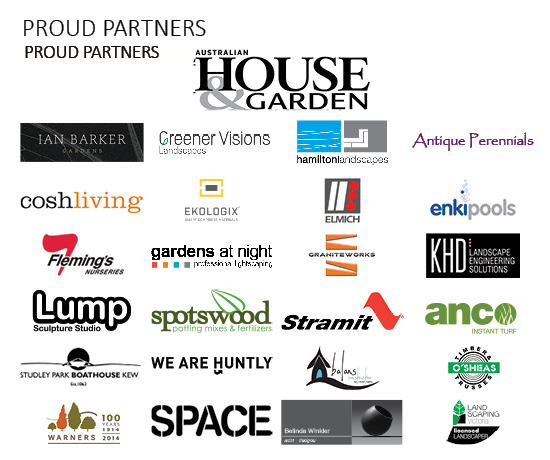 We'd love to hear your thoughts and are happy to answer any questions, so don't forget to comment on our blog posts if you'd like to join in on the MIFGS discussion!
The Melbourne International Flower & Garden Show runs from Wednesday 16th – Sunday 20th March at the Royal Exhibition Building and Carlton Gardens, from 9am – 5pm each day. See you at the show!