Today we would like to introduce O'Sheas Timber & Trusses who are sponsoring us this year at the Melbourne International Flower & Garden Show presented by Australian House & Garden.
O'Sheas have generously supplied us with a number of timber products for the show garden build:
Oregon timber for the boathouse cladding: Over the last few weeks we have been using the "Shou Sugi Ban/ Yakisugi" technique  which is the ancient Japanese art of burning timber to provide a beautiful and long lasting cladding which we will be using on our boathouse.

(Everyone from our Ian Barker Gardens team wanted to be involved… Including Ian's son!)

Timber for the floating garden show frame: Over the weekend we have used yellow tongue flooring from O'Sheas as part of the base structure for our garden.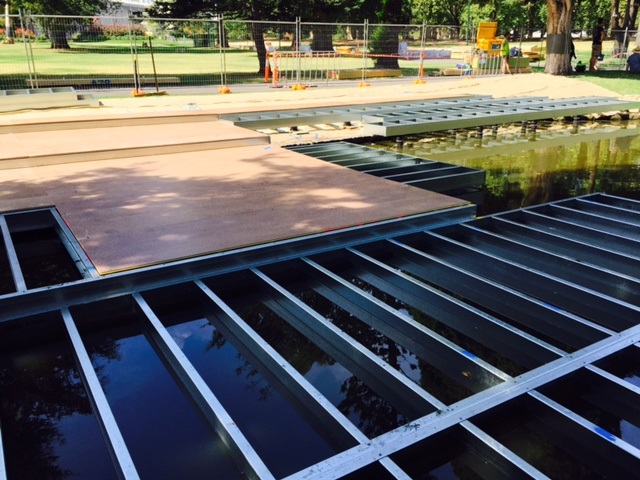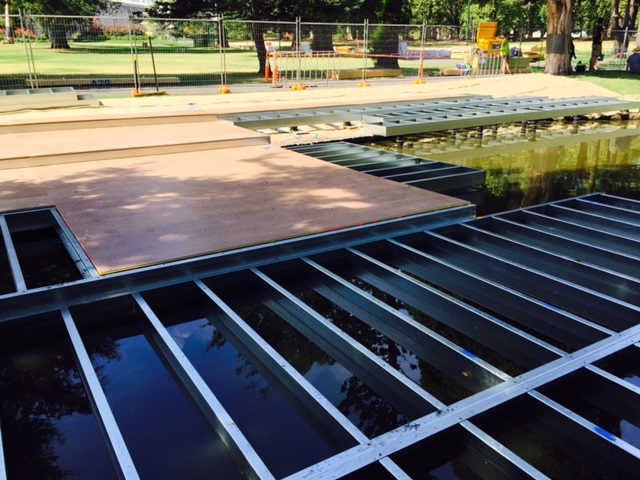 O'Sheas is a Melbourne based quality timber, hardware and truss manufacturing business catering for the professional tradesperson and the dedicated handyman. O'Sheas provide a wide selection of material for your building, landscaping or general construction needs and cater to a range of domestic and commercial customers.
Stay tuned for more updates as we get closer to unveiling our garden…
Thank you O'Sheas Timber & Trusses for your support!