Today we would like to introduce a new sponsor that has come onboard to support us at the 2016 Melbourne International Flower & Garden Show. The iconic Studley Park Boathouse in Kew has kindly supplied us with one of their boats which we will refurbish and incorporate into our show garden. The boat will facilitate in telling our garden's story and adding a little extra excitement to our unique garden design.
Here is a little bit about the friendly team at Studley Park Boathouse Kew:
"Back in 1863 the Burn Family established the first boathouse on the Yarra River, and aptly named it 'Riversdale'. Today, this same boathouse is known as the Studley Park Boathouse and stands fabulously restored, rich with history and is proudly known as the oldest public boathouse on the Yarra.
The Studley Park Boathouse has long been recognised as one of Melbourne's oldest and most iconic establishments, and has served as a boating and dining favourite for decades."

This is the yellow plastic boat supplied to us that we will be giving an old fashioned spin to:
Here is what we are looking to achieve with our boat renovations; a rustic, old and unique row boat: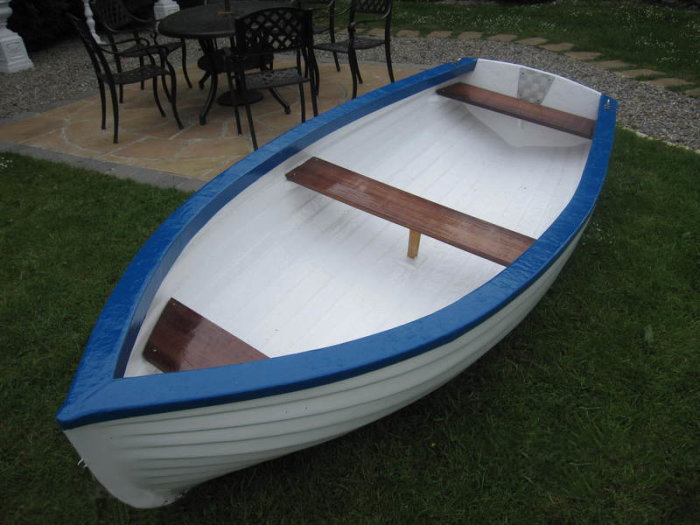 Thanks to our dedicated and talented landscaping construction crew, we are half way to achieving our rustic rowboat:
And….you will just have to wait and see how it turns out at this year's show!   A huge thank you to Studley Park Boathouse Kew for your support this year!


We'd love to hear your thoughts and are happy to answer any questions, so don't forget to comment on our blog posts if you'd like to join in on the MIFGS discussion!
The Melbourne International Flower & Garden Show runs from Wednesday 16th – Sunday 20th March at the Royal Exhibition Building and Carlton Gardens, from 9am – 5pm each day. See you at the show!