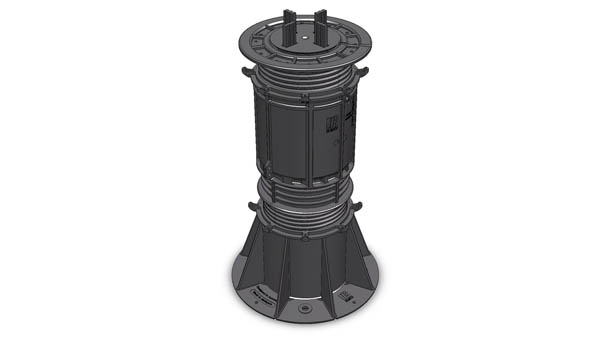 Those of you who have seen our perspective sketch and read our design brief will know that part of our 2016 Melbourne International Flower & Garden Show garden will be built over the lake at the Carlton Gardens. Building over the lake is quite an ambitious goal to attempt, and is not something we could even hope to achieve without the support of some very special sponsors.
Today we would like to introduce you to KHD Landscape Engineering Solutions and Elmich Australia. KHD Landscape Engineering Solutions are very kindly providing us with a wonderful product called Versi Jack, an incredibly versatile paving and deck support product engineered by Elmich Australia. The Versi Jacks will allow us to create a stable platform on the floor of the lake, which we will then build our garden 'Reflection' presented by Australian House & Garden on top of.
VersiJack, using post-consumer recycled materials is designed specifically for use under decks, pavers, floors, beam and bearer support, VersiJack is used in the construction of various structures including pedestrian walkways, roof terraces, roof gardens, sun decks, plaza decks, pool surrounds, balconies, verandas and reflective pools.
The screw jack pedestal is height adjustable from 75mm to 150mm and takes over from where the SpiraPave leaves off. Beyond this, using proprietary "extenders" can increase the height further. It has an inbuilt slope corrector, which allows adjustment for slopes up to 5%.
In addition, when it comes to benefits, VersiJack 75 increases heat insulation, reduces sound transmission and conceals unsightly services inside the cavity underneath the elevated platform, enabling easy access when required.
VersiJack is versatile and works with most granite, pre cast concrete and marble pavers – also decking and timber beams.
A huge thank you Elmich Australia and KHD Landscape Engineering Solutions!!!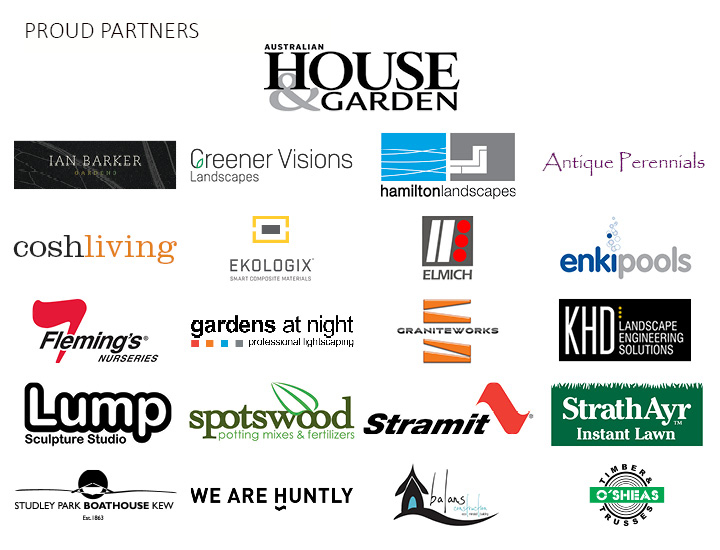 We'd love to hear your thoughts and are happy to answer any questions, so don't forget to comment on our blog posts if you'd like to join in on the MIFGS discussion!
The Melbourne International Flower & Garden Show runs from Wednesday 16th – Sunday 20th March at the Royal Exhibition Building and Carlton Gardens, from 9am – 5pm each day. See you at the show!