Day five of the MIFGS build and despite the extremely hot Autumn Melbourne weather we have experienced the past two days, we have managed to progress!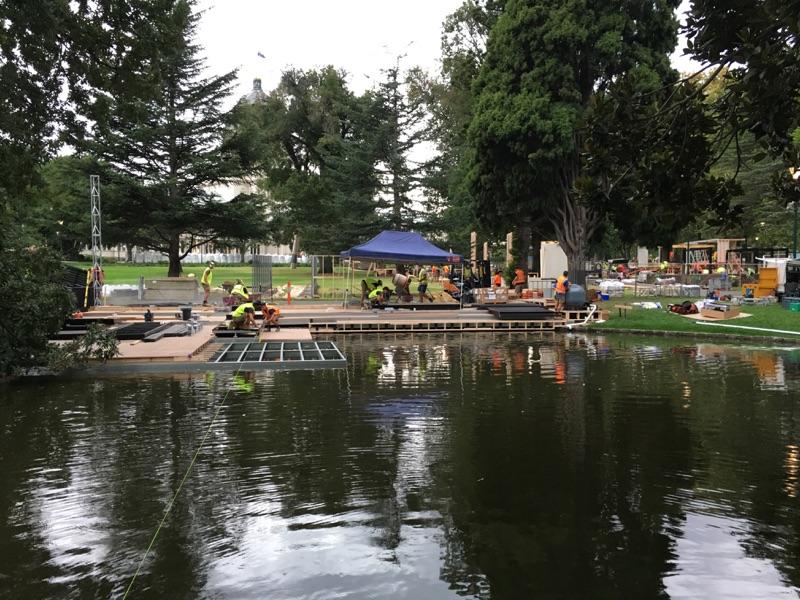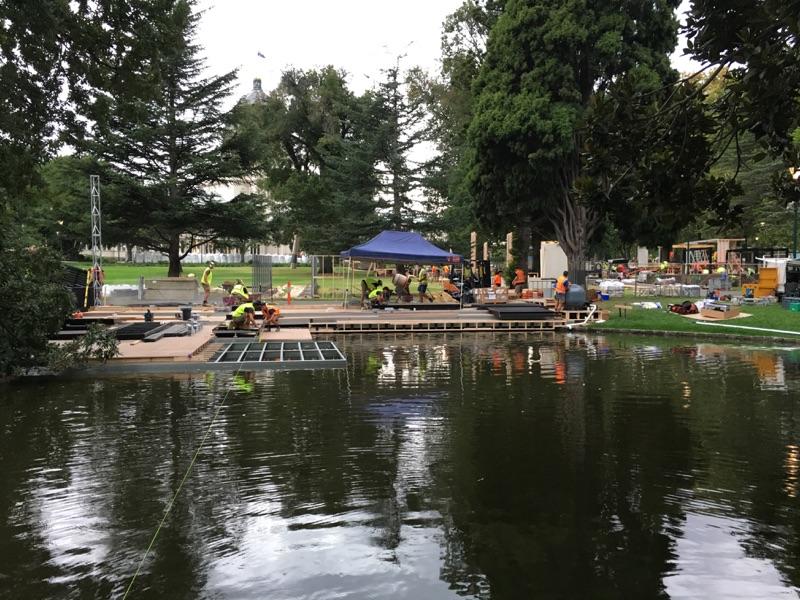 We have all hands on deck today including Daniel from our design office below!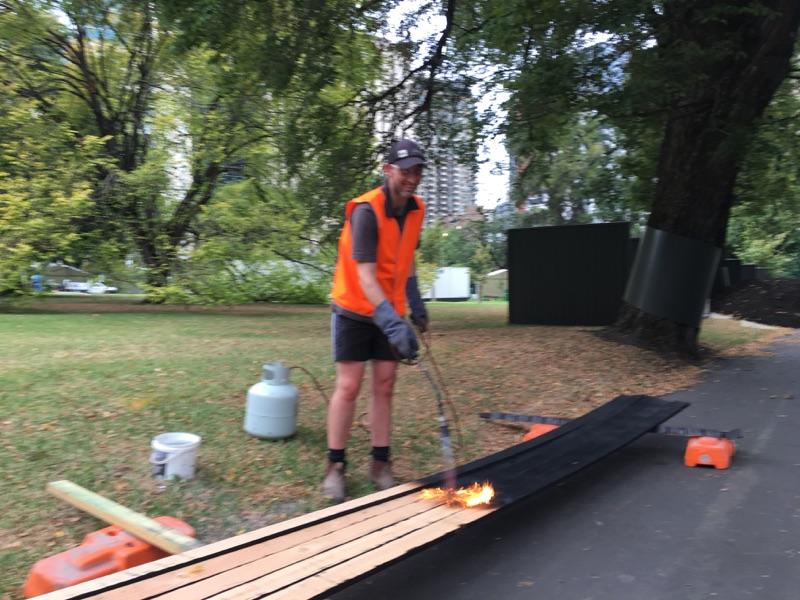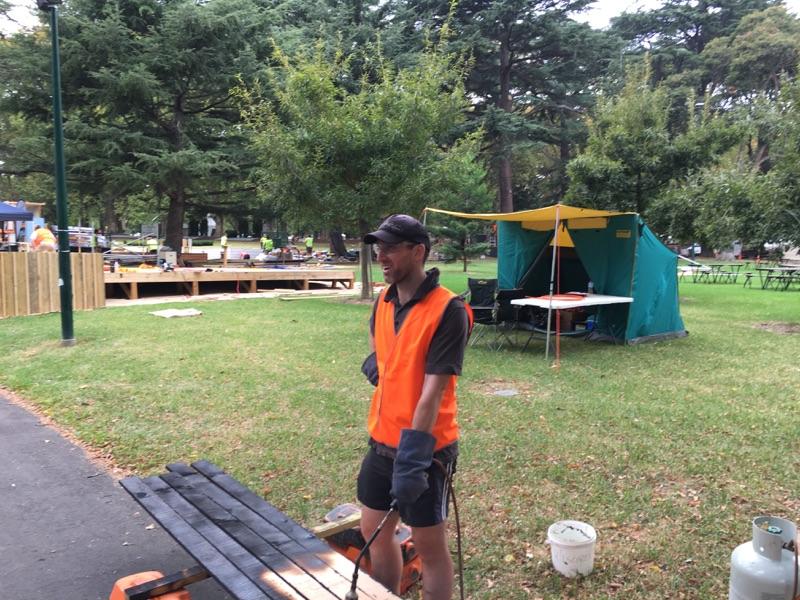 The granite paving is well on the way!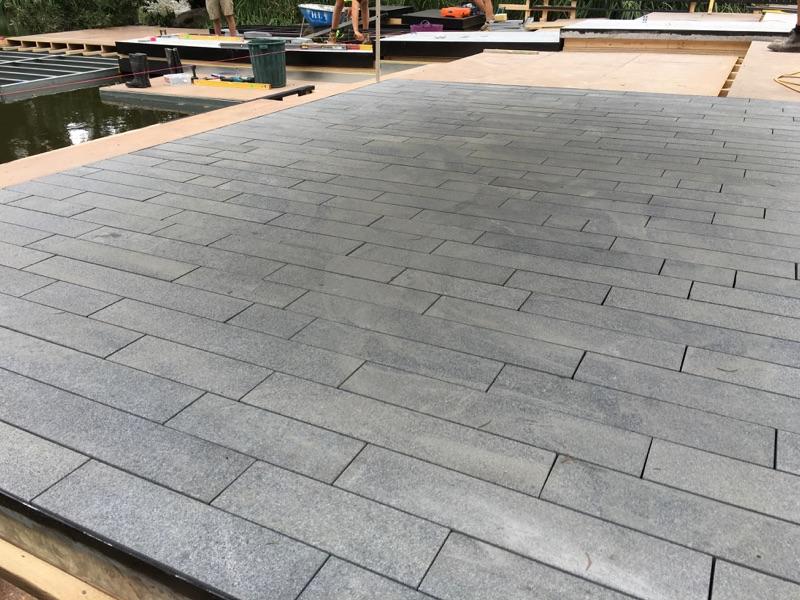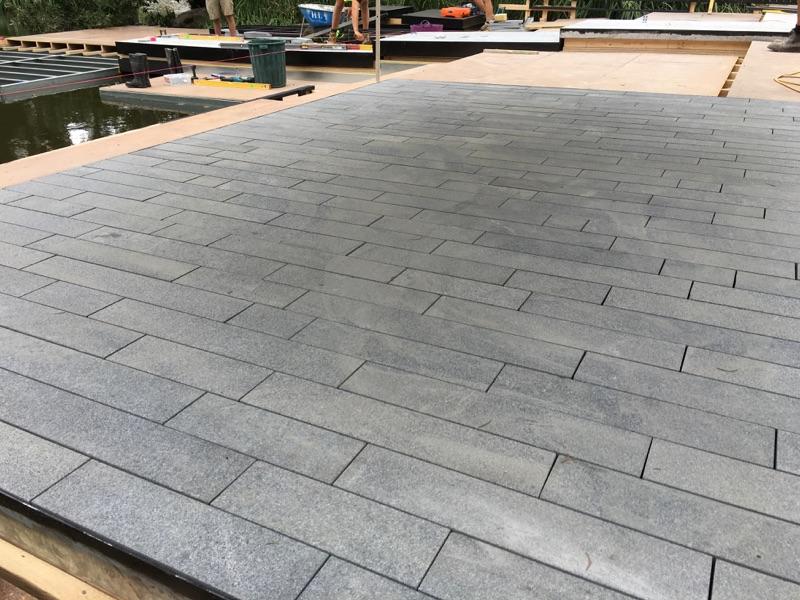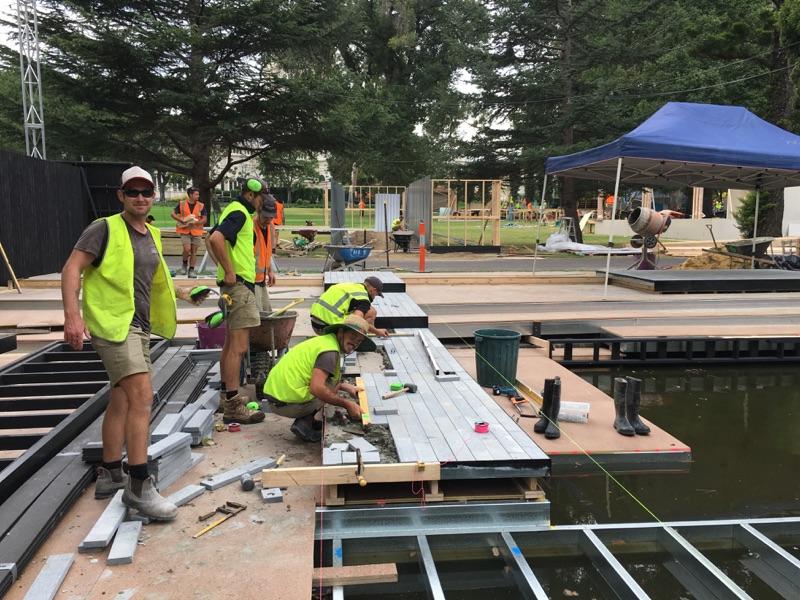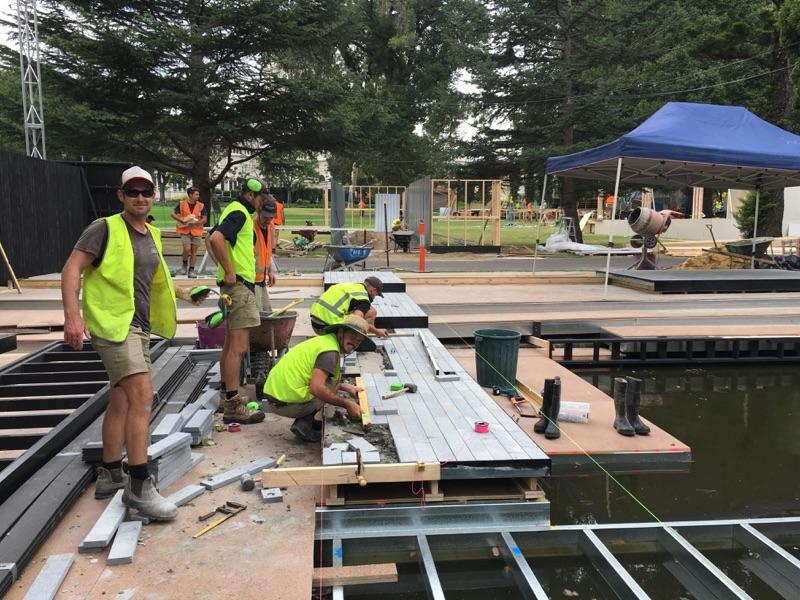 Here is Scott Tymkin of Enki Pools putting together the pump..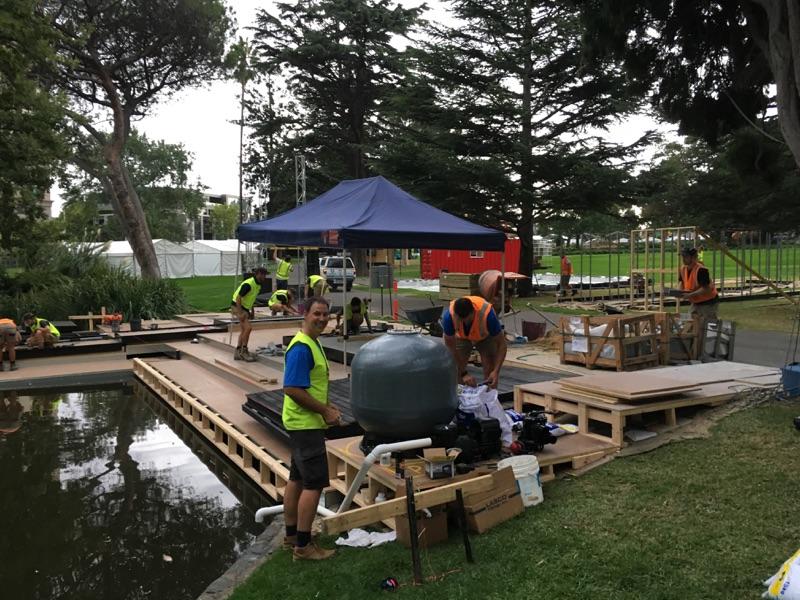 The landscaping legend Mark Tymkin decided to help us out today!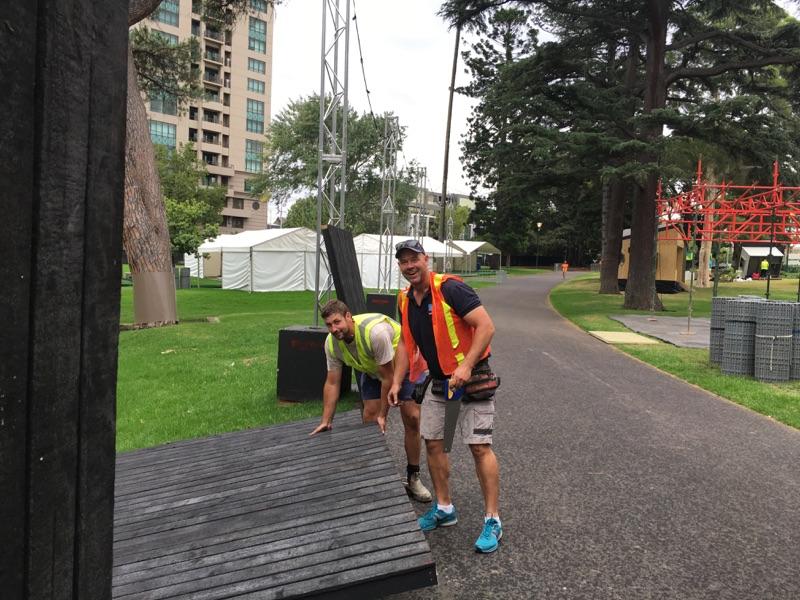 Our construction manager Steve is not looking very impressed but we love how the boathouse is looking..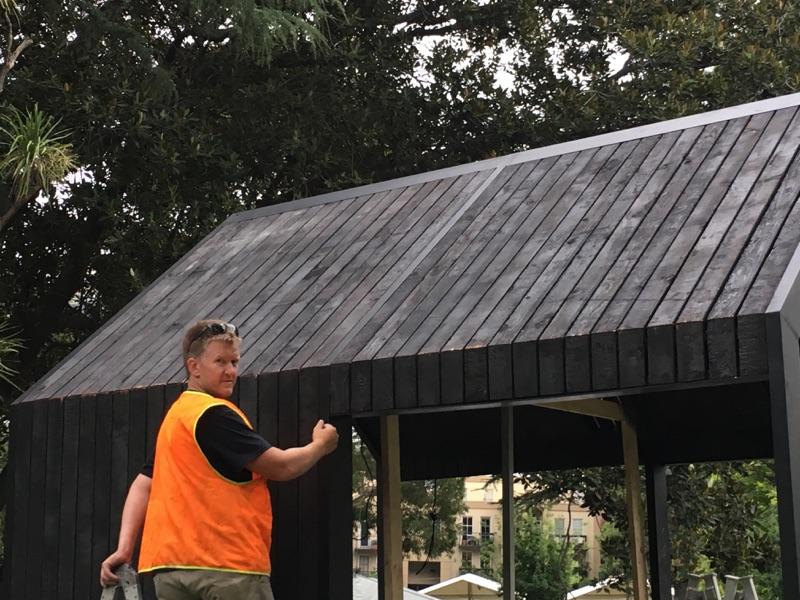 Our hard working team!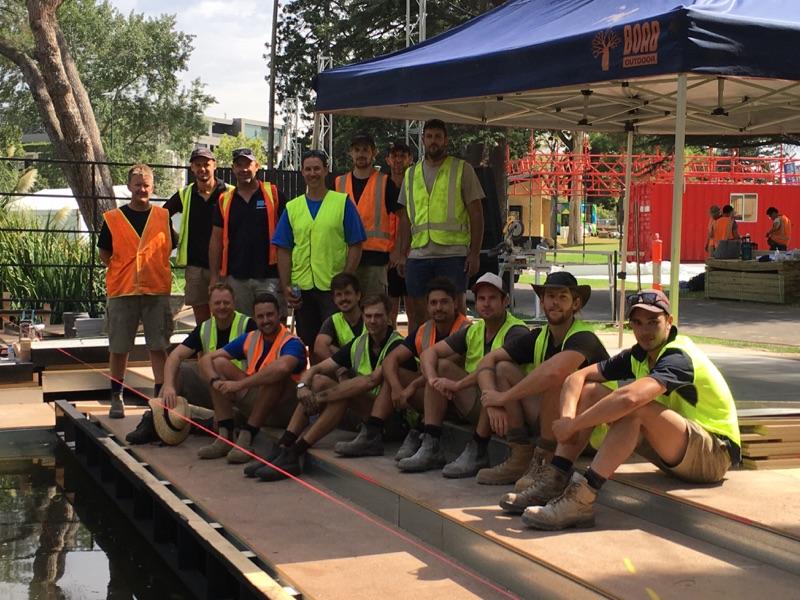 We will be craning our boathouse onto the pond tonight so wish us luck!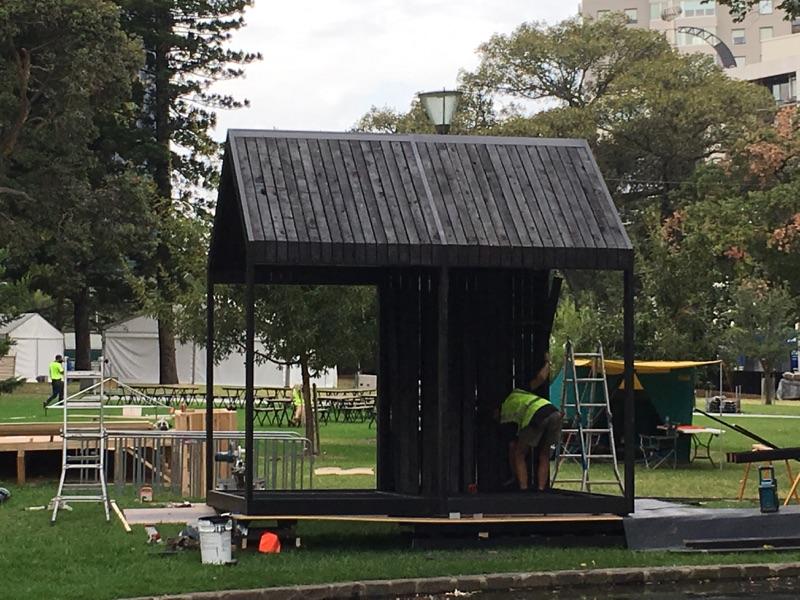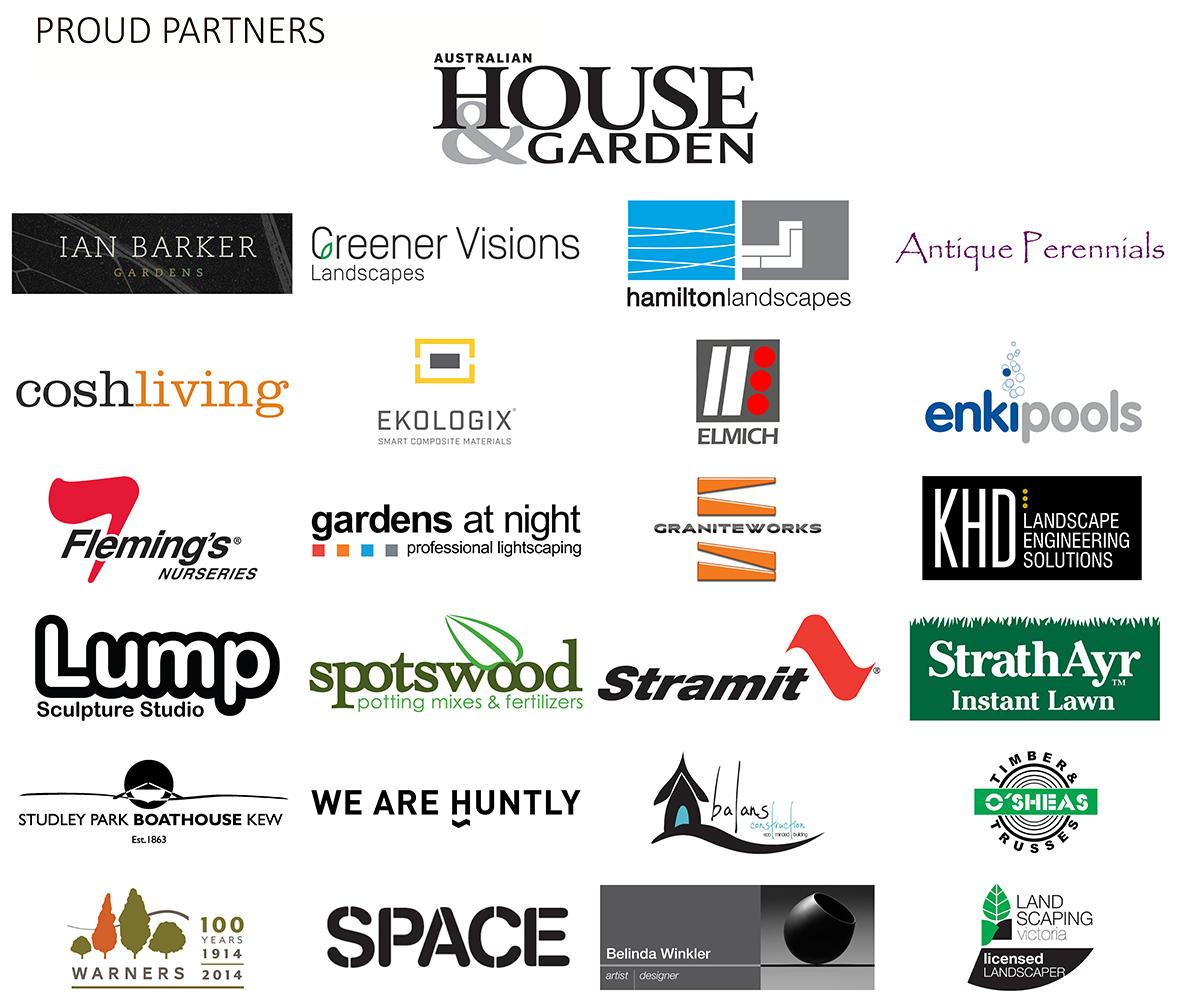 We'd love to hear your thoughts and are happy to answer any questions, so don't forget to comment on our blog posts if you'd like to join in on the MIFGS discussion!
The Melbourne International Flower & Garden Show runs from Wednesday 16th – Sunday 20th March at the Royal Exhibition Building and Carlton Gardens, from 9am – 5pm each day. See you at the show!