The entire Ian Barker Gardens team are thrilled to be involved once again in the Melbourne International Flower & Garden Show, and are very much looking forward to what will be our 4th year in a row of building a show garden! It's hard to believe, but the 2016 show is already fast approaching and things are beginning to come together ready for the show opening in March.
Ian and our Design Manager, Bethany Williamson recently went for a drive up to Kinglake to visit the very talented Matt and Mike from Antique Perennials, who will be supplying all the shrubs for our 2016 garden. The plants these guys supplied for our 2015 garden 'Cross Roads' were absolutely top notch and played an enormous part in us taking out the Horticultural Media Association's award for Best Use of Plant Life and in helping us secure a gold medal award.
Matt and Mike are truly inspirational guys, and it's always overwhelming visiting their nursery as there is so much to take in! Their plant knowledge is off the charts! Check out some photos from Ian and Beth's visit……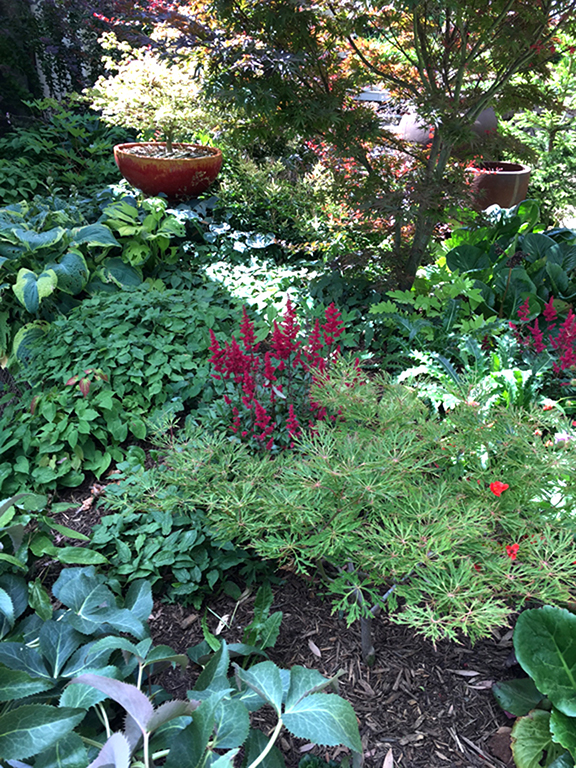 Ian and Beth were lucky enough to take a walk around Mike & Matt's private garden at Kinglake. Check out the incredible pink Astilbe 'Maggie Daley' (above)!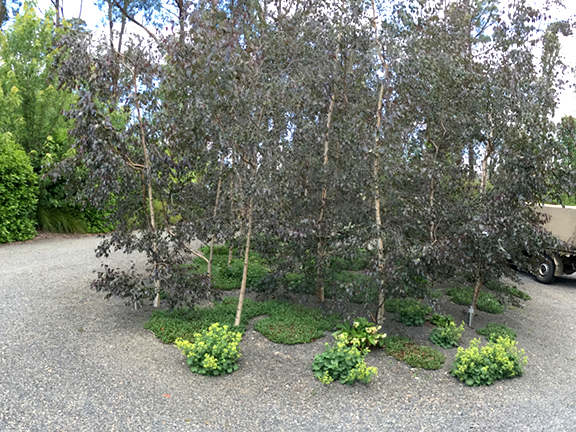 Matt was given huge kudos for the space (above) which includes drought tolerant Betula 'Royal Frost' trees from Fleming Nurseries underplanted with Persicaria. He was also complemented on the perfect placement of the Alchemilla xanthochlora only to tell us they had self sewn!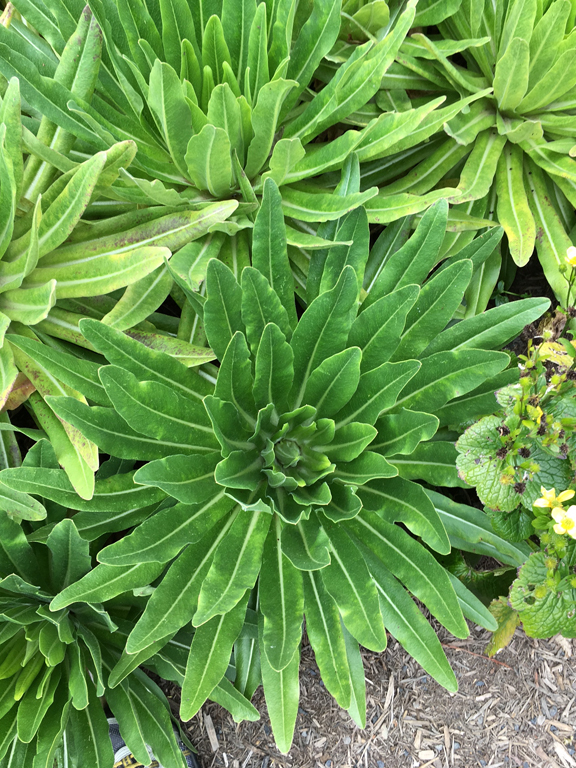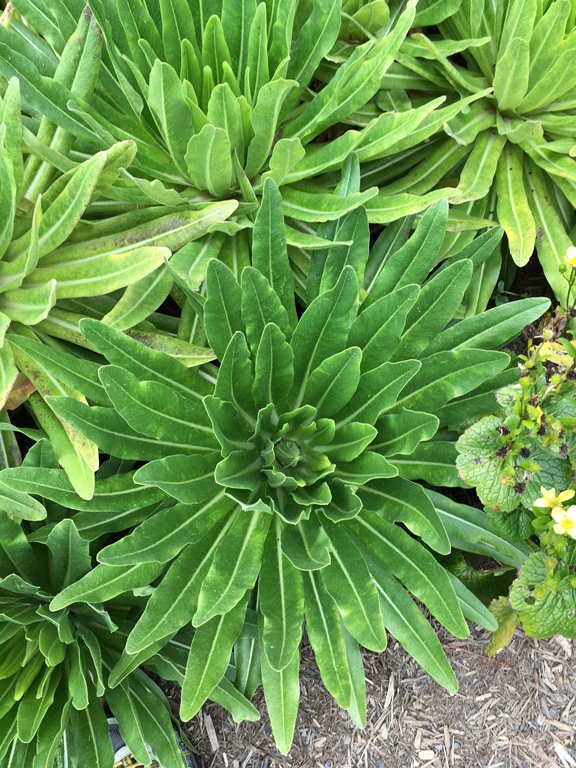 This wonderful plant is a Lobelia aberdarica – a healthy, happy, lush green, and beautiful drought tolerant plant. Ian believes this is a spectacular perennial, which he has never considered using, but certainly will now! Originally from southern Africa, it is an evergreen perennial which should send up a magnificent flower spike after several years of growth.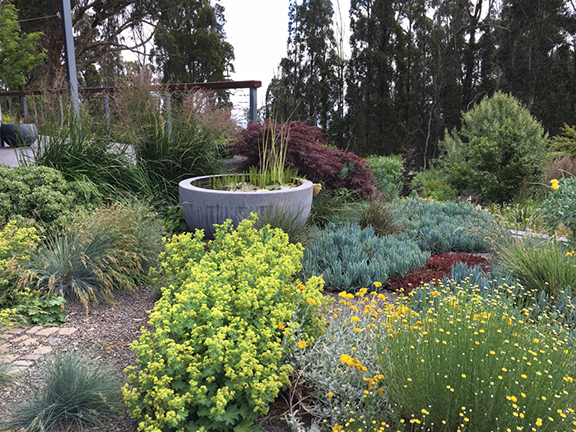 We talk about true plantsmanship being a dying art, but Matt and Mike really are the rainmen of the plant industry and clearly have a natural ability to pull together a spectacular garden. The colour palette through the garden above is brilliant!
One of Ian's all time favourite perennials is the stunning Rodgersia pinnata (above).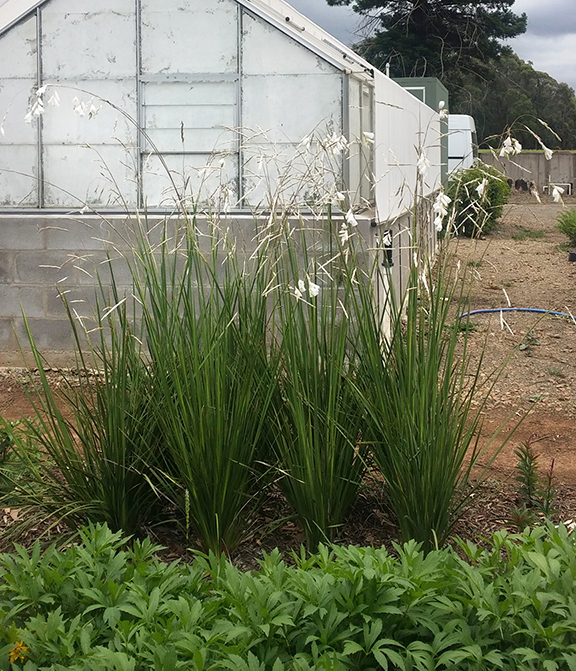 Above is our Design Manager Bethany's favourite, the Dierama pulcherrimum alba.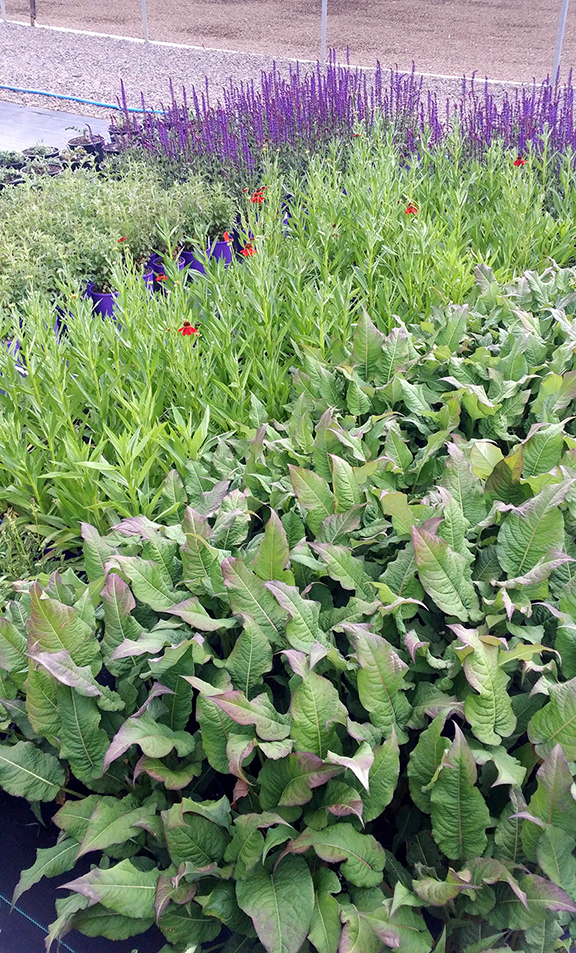 Finally, here is a sneak peek of some of the plants that will be going into our 2016 show garden at the Melbourne International Flower & Garden Show!
As always, a huge thanks to the wonderful Matt and Mike from Antique Perennials! You guys are amazing and we love working with you. We're all very excited to see the plants continue to grow and can't wait to see how they look in our show garden at MIFGS in March!!