Lagerstroemia 'Natchez' belongs to the Crepe Myrtle family. This is one of our favourite specimen trees and we absolutely love using it in our landscape designs. It's characterised by its smooth, rich brown, peeling bark and clusters of ruffled and crinkly, pure white flowers that bloom at the branch's tip in mid-late Summer. The tree's foliage is dark green and, in autumn, transforms into shades of orange and red before falling for winter.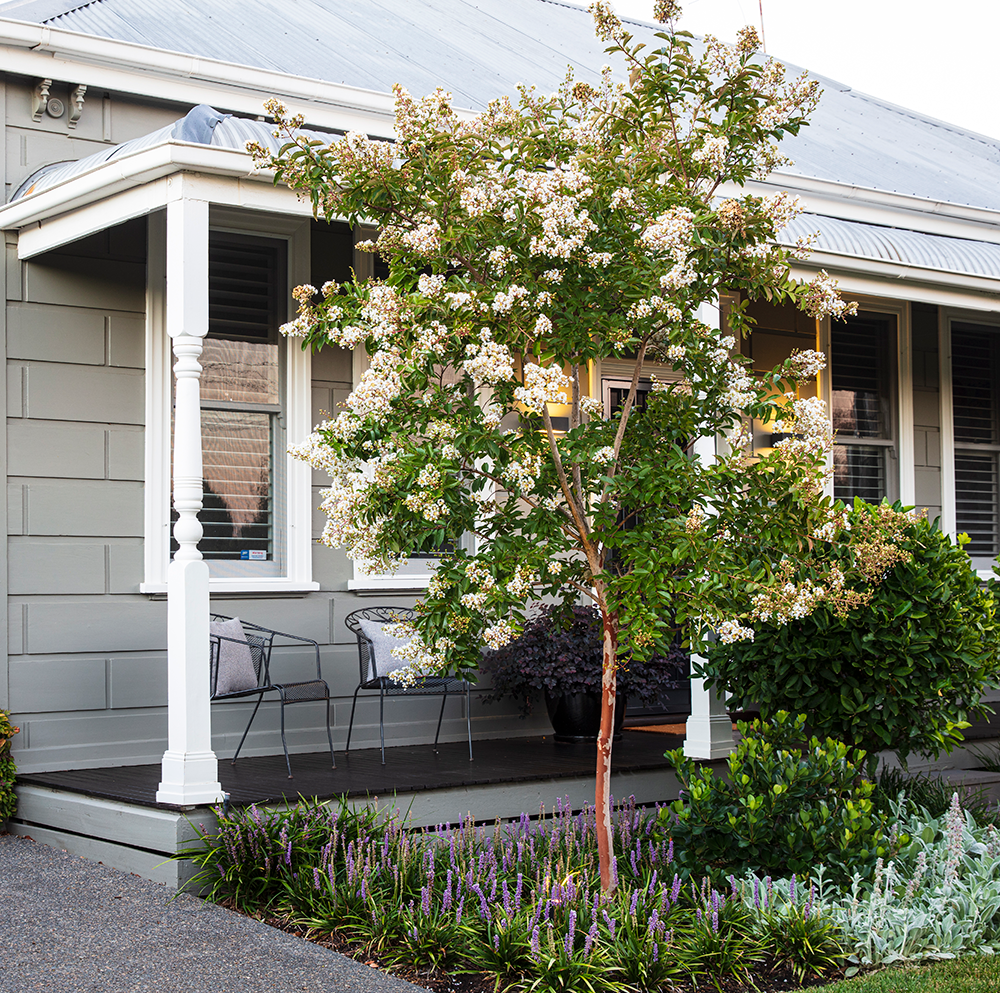 Landscape uses
Lagerstroemia 'Natchez' is best used as a feature tree. We planted one in the front garden bed of our Camberwell Soldiers project to act as a striking specimen tree.
How to plant
Crepe myrtles are very easy to grow – we recommend planting in full sun in average, medium moisture, well-drained soil. Water regularly until it's well established. You can expect a Lagerstroemia 'Natchez' tree to grow to approx. 7.5m – 9m tall and 4.5m – 7.5m wide, depending on the plant conditions. The better the conditions, the better the bloom.
Care and maintenance
Crepe myrtles bloom on new wood and should be pruned in winter or early spring. You can remove dead branches at any time. To help the tree retain water, mulch with organic matter 5-7cm deep. Once established, they're drought and heat tolerant.