It's been a while since we have posted a Job of the Month on our blog but this project is too good not to share! A little while ago, some past clients of ours who have now moved to the USA, contacted us to ask if we would like to design a new garden for their house in Westport Connecticut. Given that they are such lovely clients and the opportunity to design a garden for a beautiful big house that overlooks the Saugatuck River was almost too good to be true, we of course said yes!

Above images have been sourced from google and are indicative only.
As anyone who follows our work will know, we love designing with perennials and this garden will be no exception. In addition to a number of other interesting components, this garden will feature a large perennial walk that leads right out onto the river. This will be the first time we have designed a perennial garden in an environment that experiences a true winter and we could not be more excited! Australia doesn't experience the kind of Winters that Europe and America do, which means our perennial gardens don't go through quite as dramatic (or obvious) seasonal change. This garden in Connecticut will be full of perennials that we will get to see in full spectacular flower, followed by rusty Autumnal colour and finally in bare sculptural form iced with snow.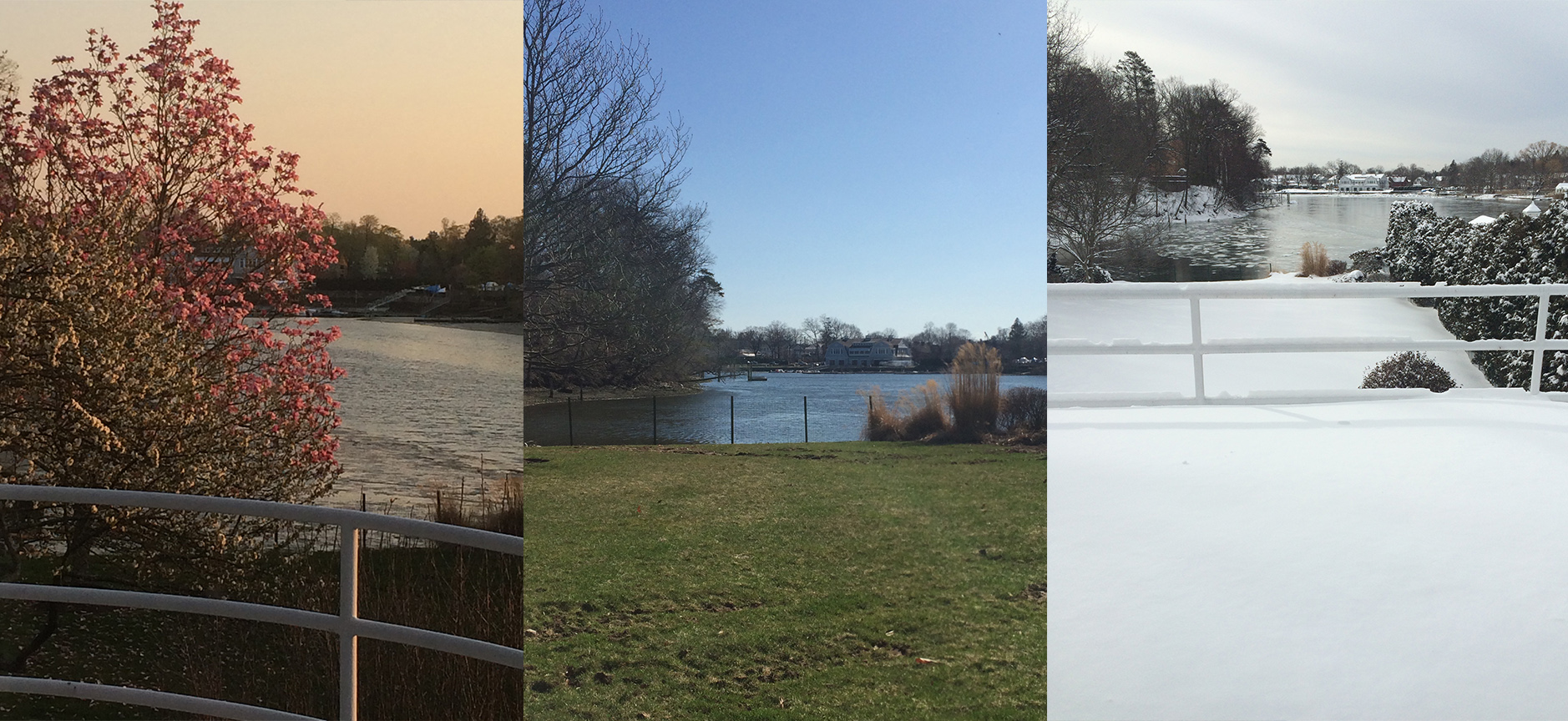 The above series of images shows the view over the Saugatuk River and will give you a good idea of how much this garden will change throughout the seasons.
Stay tuned for more updates as this exciting project develops and keep your eye out for a perspective sketch of the garden, which we will post in the coming weeks!