This month we wanted to give you an update on our exciting Southgate Project on Southgate Ave in the Melbourne CBD, which is now drawing to a close. With all the plants in and just a few finishing touches to complete, the garden is looking fantastic! All we have to do now is wait the usual months for the plants to grow before we can get some amazing finished photographs!
Hand drawn perspective sketch of the Southgate project showing ramps, staircase, timber bench seating and planting.
The 28 Southgate Apartments lead onto Southgate Promenade and are positioned between the Yarra River, Royal Botanic Gardens, Victorian Arts Centre and Crown Casino. With luxuriously appointed one and two bedroom executive apartments all featuring balconies with sweeping views over Melbourne, 28 Southgate offers  its residents location and style! We have relished the opportunity to design a garden for this prominent CBD apartment block that will provide residents with a functional and practical space, as well as allowing both residents and passersby to appreciate the beauty of nature.
Above images have been sourced from google and are indicative only.
From a design perspective, we absolutely love this project as, more than ever before, we have moved away from rigidity and structure. This garden is fluid and free flowing in nature, with a contemporary hardscape featuring plenty of curves and a planting palette of lush perennials designed in a naturalistic fashion.
The garden design incorporates new plantings, along with a number of structural works including timber bench seating, concrete pathways, a concrete podium and staircase to provide access from the building to the garden, semi permeable corten steel screening, and concrete access ramps with handrails.
An abundance of naturalistic perennial planting surrounds the structural elements of the garden and once fully grown, will create an oasis where residents can relax, socialise and spend time in the great outdoors. Some of the beautiful perennial plants we have selected for this garden include Calamagrostis, Agastache, Helenium, Salvia, Sedum and Sanguisorba.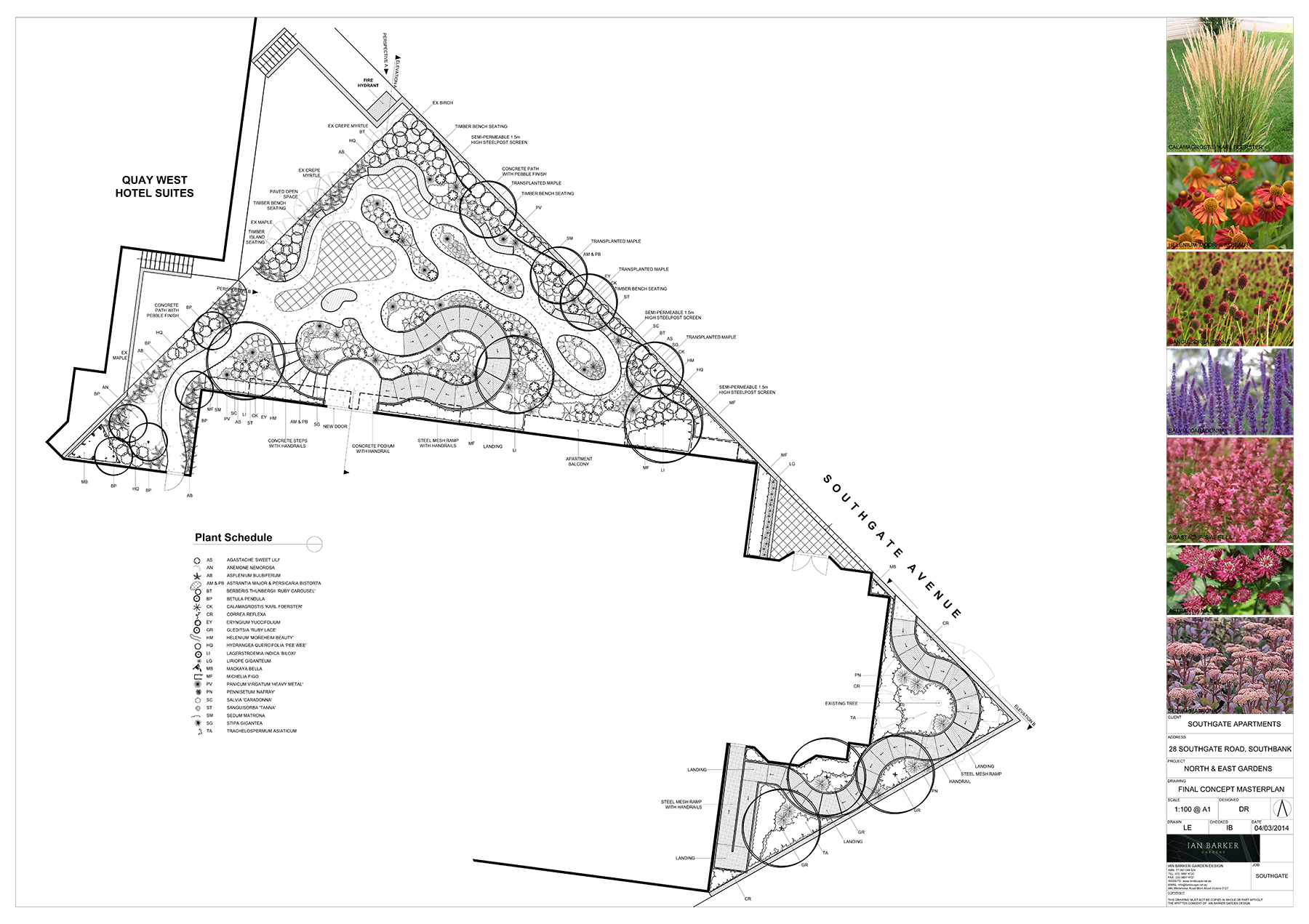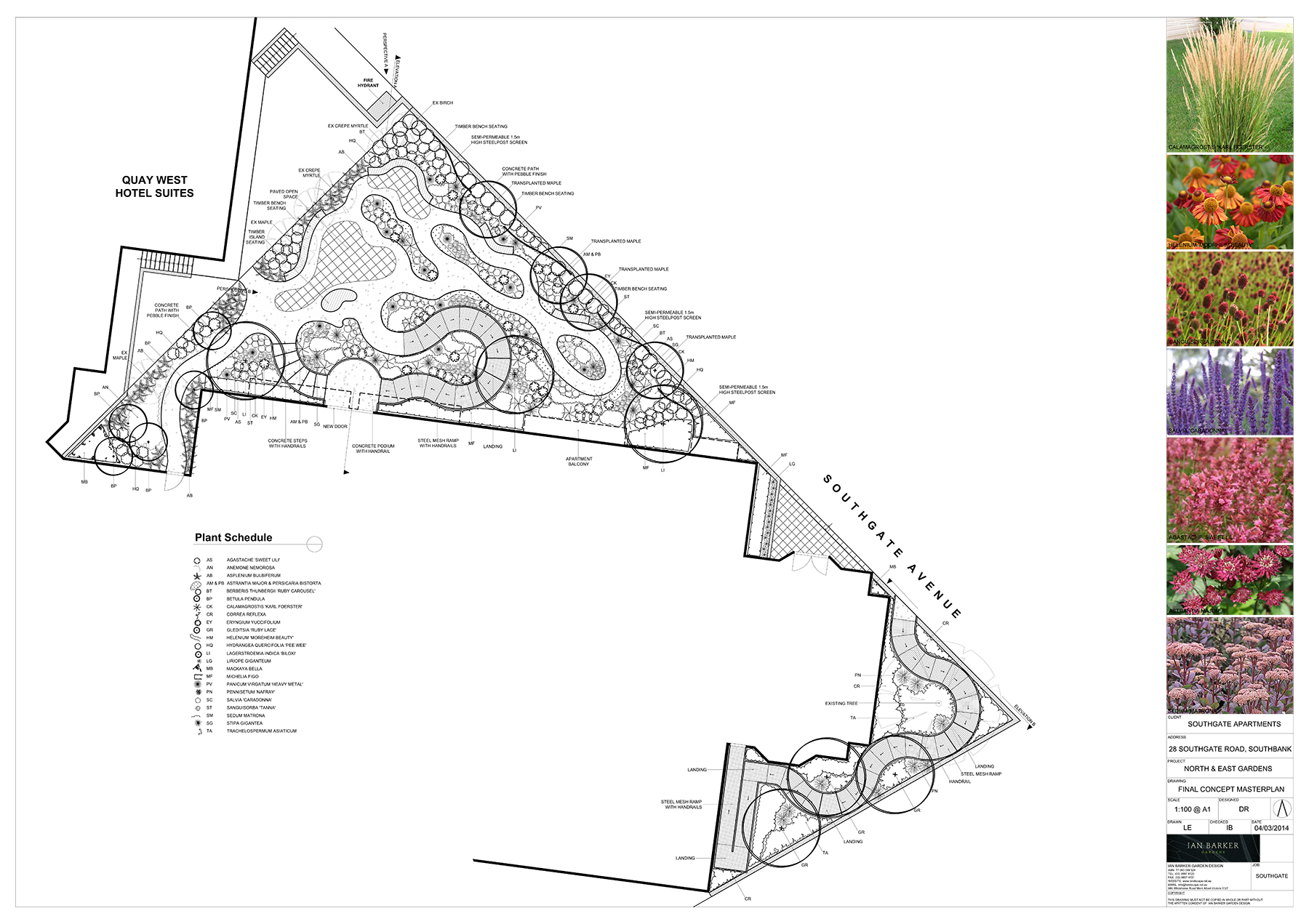 Masterplan for the Southgate project designed by Ian Barker Gardens.
We hope the residents of 28 Southgate enjoy their new garden and make the most of the opportunity to spend time in a beautiful outdoor setting. We can imagine how lovely it will feel to stroll down the paths on a sunny day, sit and read a book surrounded by gorgeous flowers or meet each other for Christmas drinks in the dappled sunlight.
Check out some photos below of the Southgate Project as it nears completion……….
For latest images of this garden, visit Southgate Project in our gallery