Our Job of the Month for October is the Southgate project, which is currently under construction on Southgate Ave in the Melbourne CBD! We started designing this exciting project in late 2013 and are thrilled that we are now able to watch it take shape before our very eyes as our talented landscaping team begin the build.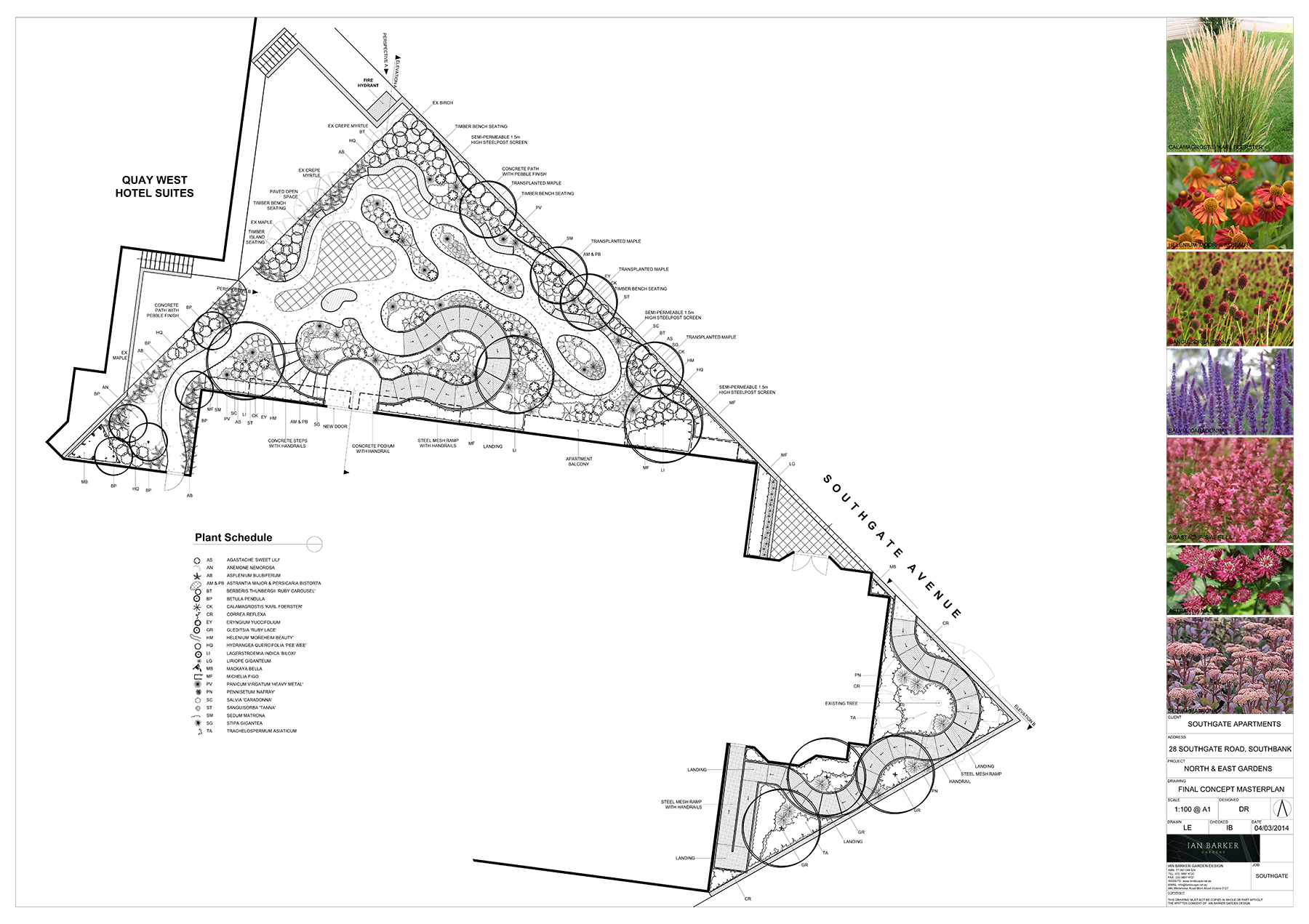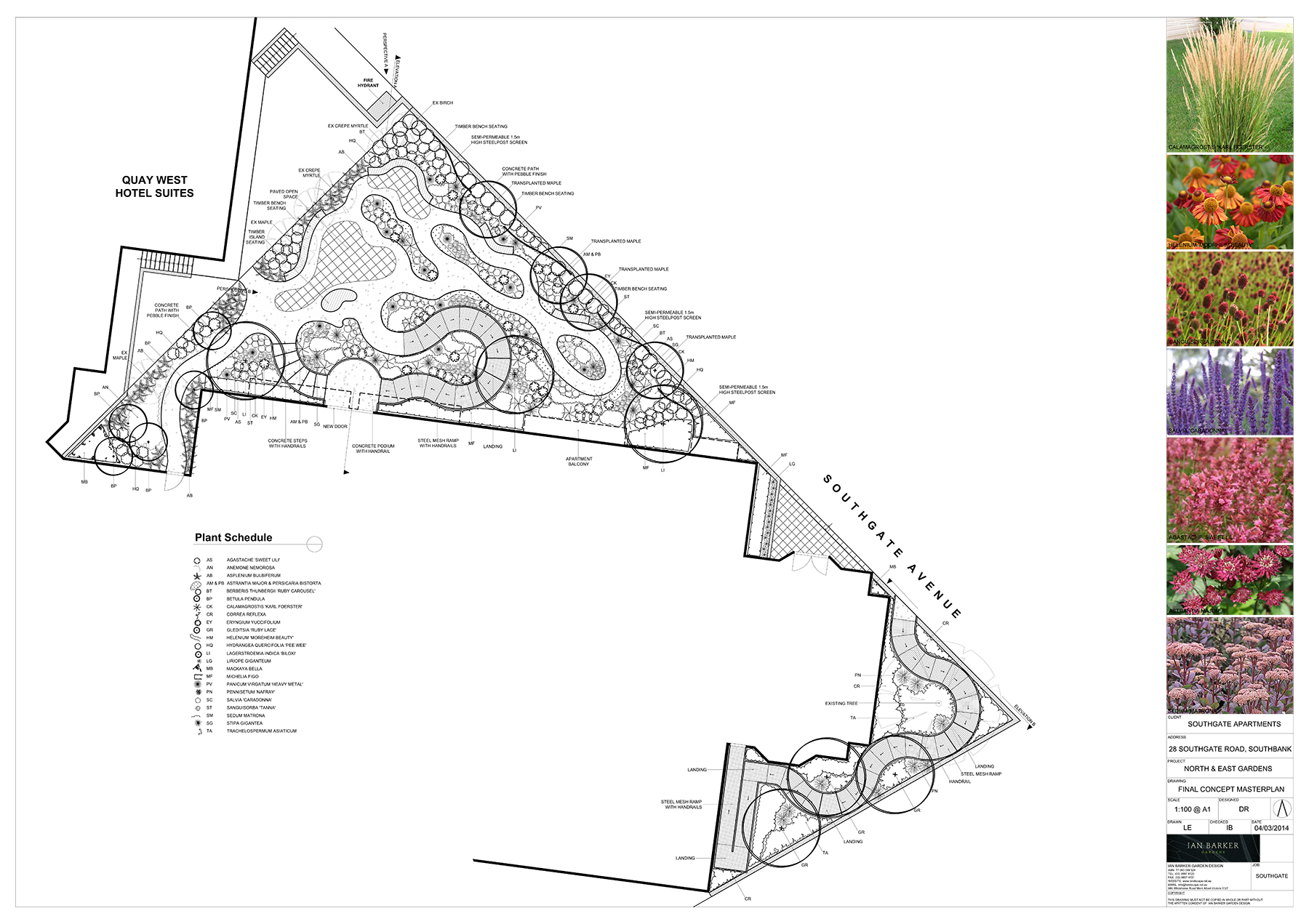 Masterplan for the Southgate project designed by Ian Barker Gardens.
The 28 Southgate Apartments lead onto Southgate Promenade and are positioned between the Yarra River, Royal Botanic Gardens, Victorian Arts Centre and Crown Casino. With luxuriously appointed one and two bedroom executive apartments all featuring balconies with sweeping views over Melbourne, 28 Southgate offers its residents location and style! It has been hugely exciting to have the opportunity to design a garden for this prominent CBD apartment block that will provide residents with a functional and practical space, as well as allow both residents and passersby to appreciate the beauty of nature.

Above images have been sourced from google and are indicative only.
From a design perspective, we have enjoyed this project because we love to design naturalistic perennial gardens and spaces that help people make an emotional connection with nature. The existing garden at 28 Southgate was disused, neglected and in desperate need of a revamp, so we were asked to design a garden that was both beautiful and functional, allowing residents to use and enjoy the space for years to come.
The garden design incorporates new plantings, along with a number of structural works including timber bench seating, concrete pathways, a concrete podium and staircase to provide access from the building to the site, steel screening , and concrete access ramps with handrails.

Hand drawn perspective sketch of the Southgate project showing ramps, staircase, timber bench seating and planting.

An abundance of naturalistic perennial planting will surround the structural elements of the garden and will create an oasis where residents can relax, socialise and spend time in the great outdoors. Some of the gorgeous plants we have selected for this garden include Calamagrostis, Agastache, Helenium, Salvia, Sedum and Sanguisorba.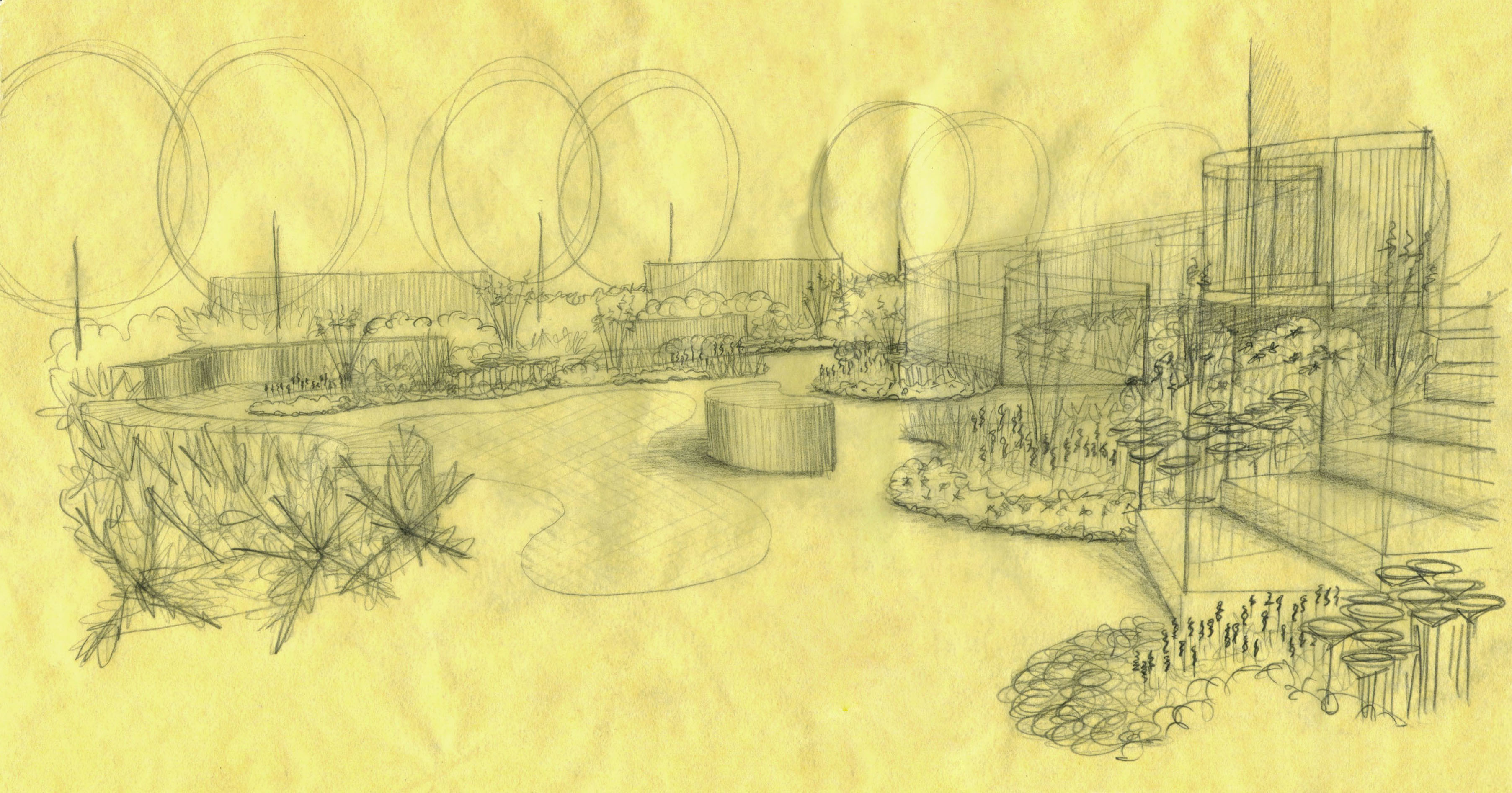 Hand drawn perspective sketch of Southgate project designed by Ian Barker Gardens.
With construction now in full swing, it won't be long until the vision for this garden is realised! We can't wait to see how it looks, and will be sure to update you all once construction is complete! Stay tuned…….
Keep scrolling to see some images from the very early stages of construction….