Jayden Weatherly first joined the Ian Barker Gardens team as a landscape construction apprentice. While at Ian Barker Gardens Jayden produced some incredible gardens and was part of many garden shows, including the 2008 Chelsea Flower Show in London.
Alongside fellow Director, Daniel Henderson, Jayden is now the director of Greener Visions Landscapes – a landscape construction company that collaborates with Melbourne's premier architects, builders and landscape designers to bring gardens to life.
We sat down with Jayden to discuss working in the landscape industry, his time at Ian Barker Gardens and the challenges (and benefits) of becoming a business owner.
So, take us back to the beginning – when did you first enter the industry and what attracted you to it?
I began my first apprenticeship in 2006 and was drawn to the industry as I have a general love for working outdoors and getting creative. I began a Park and Gardens Apprenticeship but made the switch to a Landscape Construction Apprenticeship in 2007.
How long did you spend at Ian Barker Gardens and what are some of your favourite memories working here?
I spent five years working as a landscaper in the construction team. One of my favourites would have to be the 2008 RHS Chelsea Flower Show in London. Being part of a gold-medal-winning team is pretty special.
When did you decide to create Greener Visions Landscapes and how did you go about transitioning from your role at Ian Barker Gardens to creating your own business? How did the business support this?
In 2011 – it was relatively slow and inconsistent at first. It probably took me a good twelve months to reach out to Ian and discuss any potential projects we could work on. Like always, when I did reach out, Ian was more than happy to sit down with me and work through some potential scenarios where it would be beneficial for both parties, we would often even speak about projects that he had no ties with just to give advice and help me think and look at it from different angles. Advice like that is priceless to a first-time business owner.
What is the best part about owning your own business?
It's hard to pick one as it varies as I get older; earlier on, I would say the satisfaction from seeing projects from the first initial site meeting to finished gardens that bring so much joy to families is really rewarding. Whilst that is still very relevant, I'm thankful that now that I have kids, I have a bit of flexibility to give my family time when needed.
What has been the most challenging?
Again, I couldn't say just one thing, but the regulars would be (earlier on) the continuity of workflow and external delays, staff, ATO obligations, work/ life balance, to name a few.
Do you have a favourite project you've worked on/ is coming up?
We are very proud of Malvern Garden House, and we are close to finishing a large project on the Peninsula that I am really excited to see mature over the next couple of years. 
Do you still work with Ian Barker Gardens? And if so, how?
Yes, as we only provide a construction service, Ian Barker Garden Design often sends us designs that they do not have the capacity to build themselves.
What would be your advice for someone wanting to enter the industry?
Give it a go! Landscaping is such a broad term these days; the variety of skills you learn from our trade is vast and incredibly rewarding.
What are your hopes for Greener Visions in the future?
I think it's important to continually keep growing and developing a great working culture/ environment where people want to work at.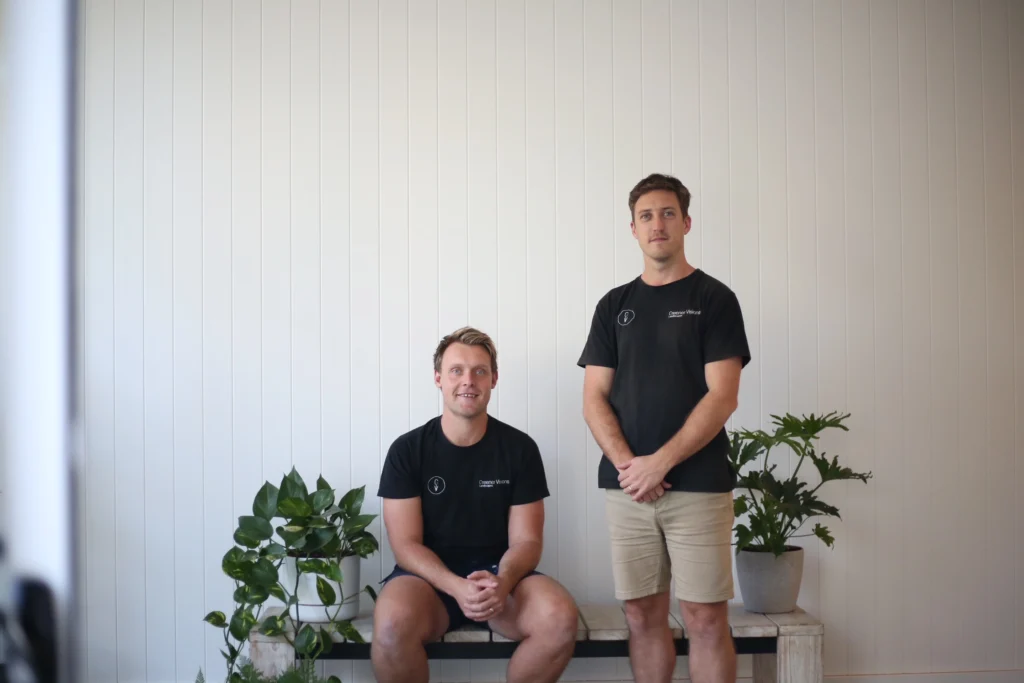 What would be your advice for someone considering applying for a role at Ian Barker Gardens?
Have you considered Greener Visions? Jokes aside, go for it! You could not start at a more professional, established and versatile company working on some of Victoria's finest homes.
Interested in joining our team? We are always willing to meet like-minded and committed individuals who are keen to join us. If you are interested in working in our design, construction or garden maintenance team, please click here.
You can also follow Jayden and Greener Visions Landscapes' journey on Instagram at @greenervisionslandscapes.