We're often asked whether particular trees have invasive roots and, if they do, how we overcome using them in our garden designs? So let's delve deeper into this below.
What are root systems?
Most root systems are broad and shallow. They have a network of thick and finer roots that travel out horizontally from the main trunk or stem. The roots of a large, spreading tree may mirror the canopy of the branches, while the roots of shrubs, perennials and grasses tend to be more fibrous, forming a compact clump in the soil. The size and spread of a root system depend on the size of the plant, so the bigger the plant, the bigger the root system.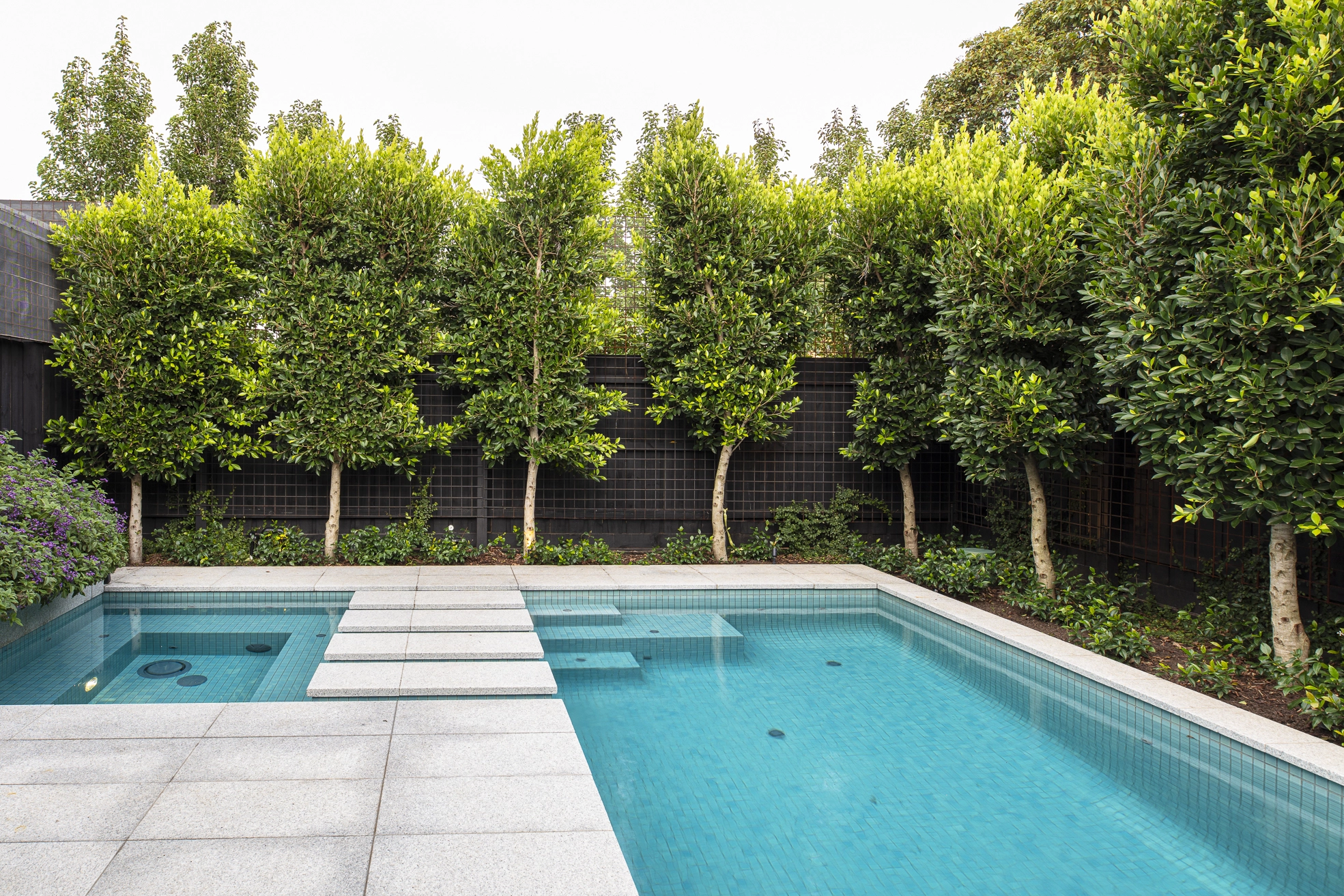 When do they become invasive?
Roots are considered invasive when they come into contact with structures, including foundations, retaining walls, fences, driveways, paths and swimming pools, and subsequently damage the structures. Plants such as Ficus (pictured above), Jacaranda and Gum trees are often notorious for having invasive roots.
Warning signs of invasive roots in your garden can include:
Cracks across tiles, concrete or foundational flooring
Bumps or exposed roots around the plant area
Clogged or slow-flowing drains or changes in water pressure
Vertical cracks in foundation wall
Buckling in tiling, concrete or floor surfaces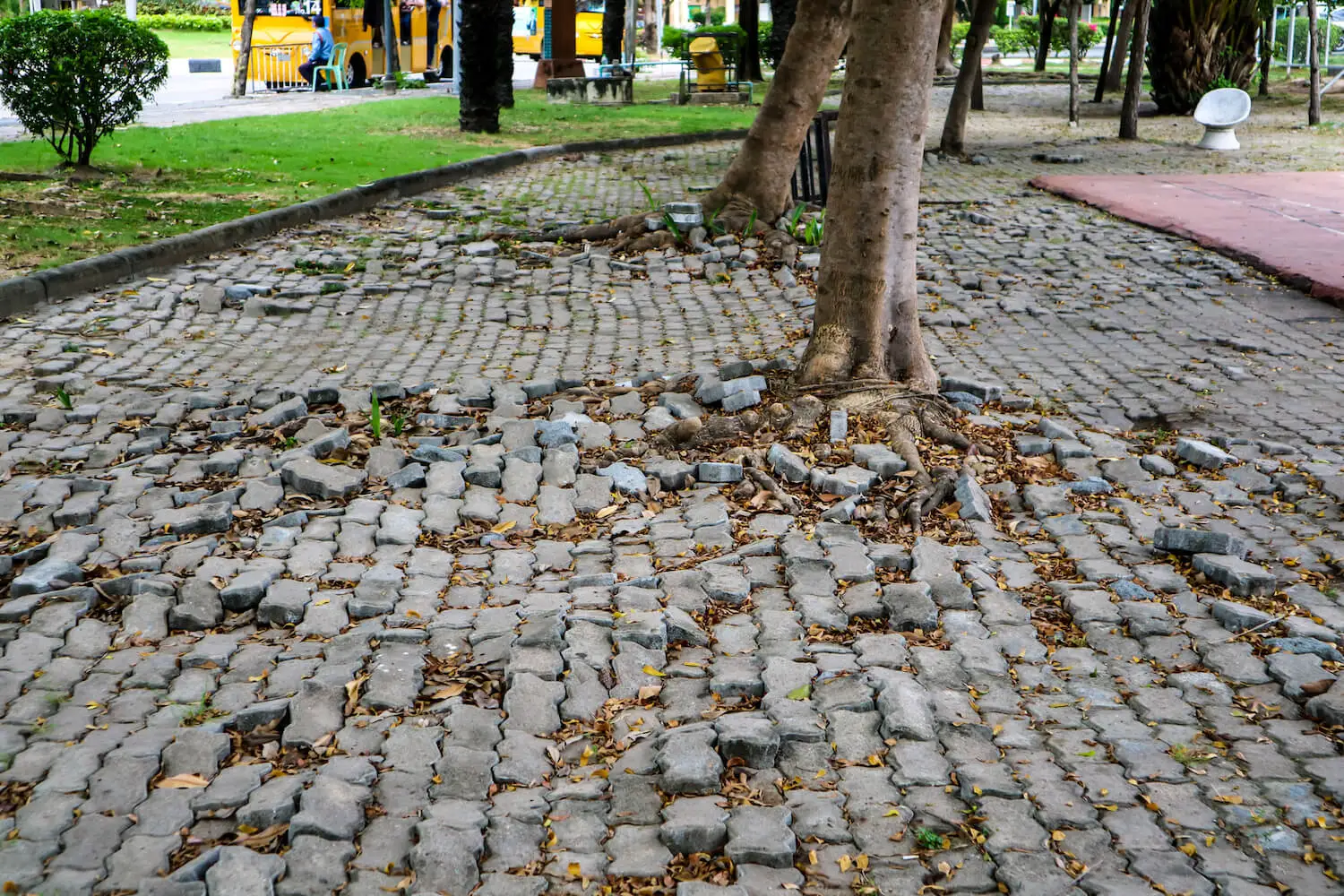 How to avoid invasive roots?
Before planting, it's essential to decide whether or not a plant is appropriate for your garden. For example, a large Jacaranda tree would not be suitable for a small courtyard garden. Ask your local nursery what the largest mature size is and determine whether your garden can support that growth. Generally, shrub roots are less likely to become invasive than tree roots.
When using plants with potentially 'invasive' root systems in spaces such as residential, inner-city gardens, root systems can be contained by using root barriers (a root barrier is an underground wall placed to block plant roots. It protects structures and other plants while helping to preserve soil moisture. If we're using a root barrier, we install this at the time of planting.), containers or raised garden beds. Keeping plants pruned will also help to keep the root systems smaller. The majority of our clients invest in regular garden maintenance to assist with this.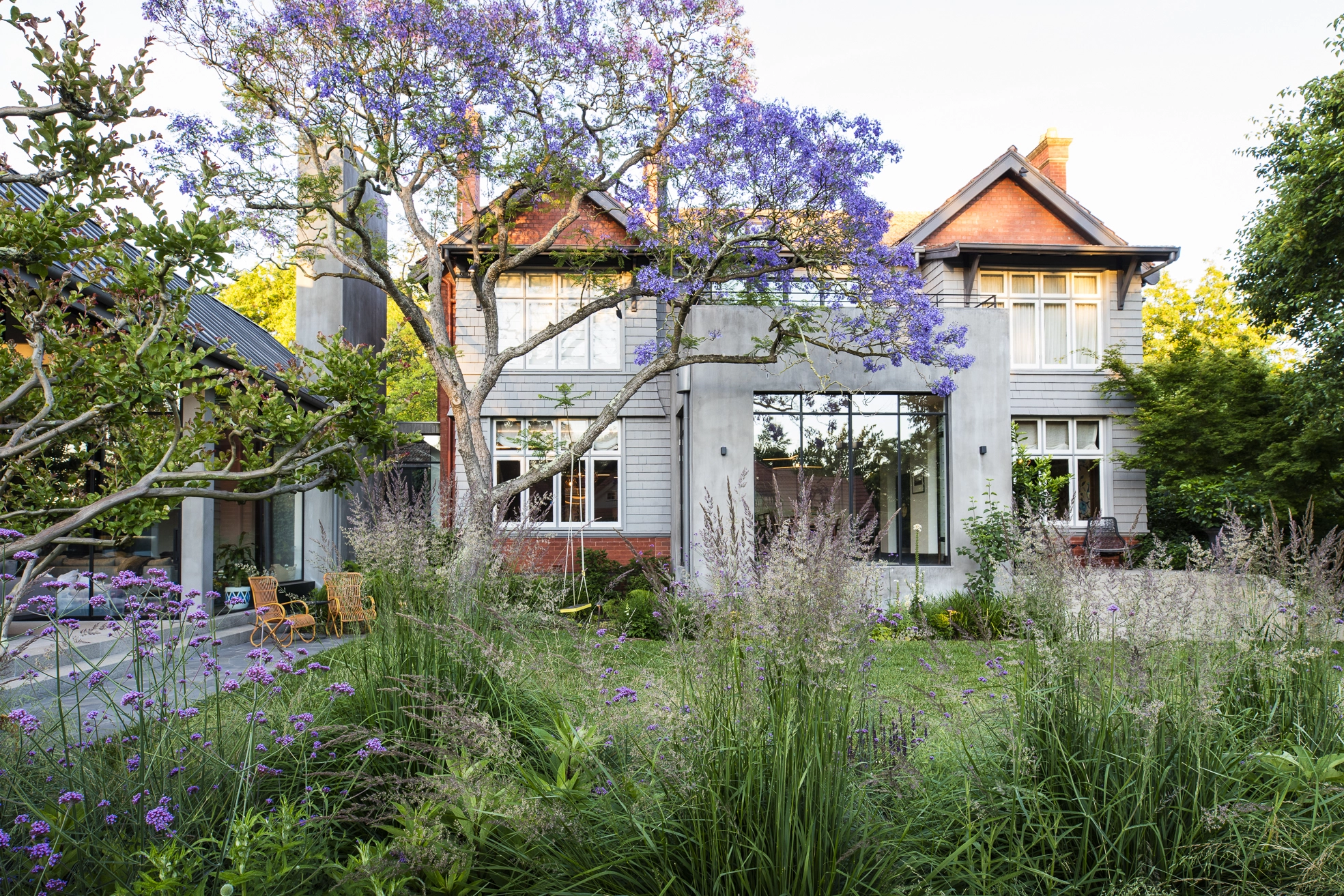 Working with a landscape design and construction team at the beginning will ensure that you're selecting plants that are appropriate for your space and look equally beautiful. To find out more about our landscape design and construction services, click here.