The team at Ian Barker Gardens are delighted to be participating in the Melbourne International Flower & Garden Show for the third year in a row with our 2015 show garden entry, 'Cross Roads'. Partnering this year with the amazing Australian House & Garden Magazine, 'Cross Roads' is set to be unveiled at the show opening on 25th March 2015.
We would like to take this opportunity to thank the wonderful team at H&G for all their support so far. We are very fortunate to be teaming up with such a well loved institution to present our garden this year and we can't wait for it all to come together!
Following on from 'The New Wave' in 2013 and 'Left-Overs' in 2014, 'Cross Roads' will be another plant focused garden, filled with beautiful perennials and grasses. This year however, the focus will be on foliage over flowers.
'Cross Roads' will feature a subdued colour palette of greens, burgundies and deep purples, with just a sprinkling of white. The garden will demonstrate the beauty that can be found in foliage alone, with a variety of leaf textures and varigated patterns showcased and  just a select number of flowers added to the mix.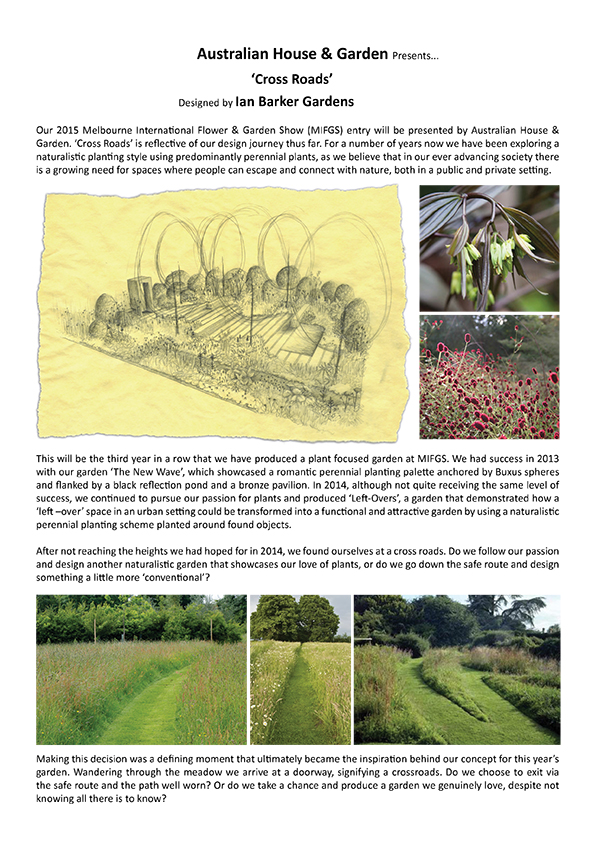 With a simple yet elegant hardscape designed to balance the planting palette rather than dominate, 'Cross Roads' will be a sophisticated garden that we hope will inspire and encourage the public's love of plants.
If you would like more of an insight into 'Cross Roads' or to find out about the inspiration behind our design, please have a read of our design brief.
The 2015 Melbourne International Flower & Garden Show opens on Wednesday 25th March and runs until Sunday 29th March at the beautiful Carlton Gardens. Stay tuned for more updates in the lead up to the show opening!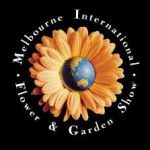 See below for the 'Cross Roads' perspective sketch and plans…