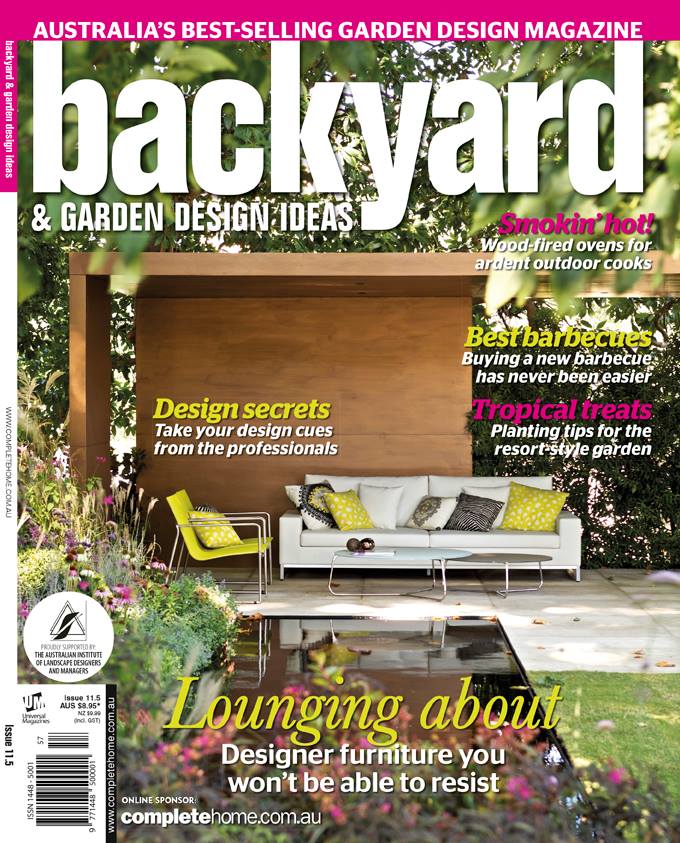 All of us here at Ian Barker Gardens are thrilled to be included in the current issue of Backyard & Garden Design Ideas! Not only do we appear in two editorials in the 'Designer Gardens' section, but our 2013 gold medal winning MIFGS garden also features on the cover! Pick up a copy of issue 11.5 today!
In the cover story, 'The New Wave' Ian discusses how the new perennial movement, popular across Europe can be adapted to suit Australian conditions. He explains how you can create a low maintenance drought and frost tolerant garden that is still filled with beautiful and colourful blooms.
"What do you think when you hear the term "drought-tolerant garden"? You're probably not imagining a garden bursting with an abundance of beautiful blooms and vibrant colours, are you? Well, if there is one thing we learned from this year's Melbourne International Flower & Garden Show, it's that you can have a garden that will flourish in our extreme climate and it can be awash with a variety of beautiful flowers…"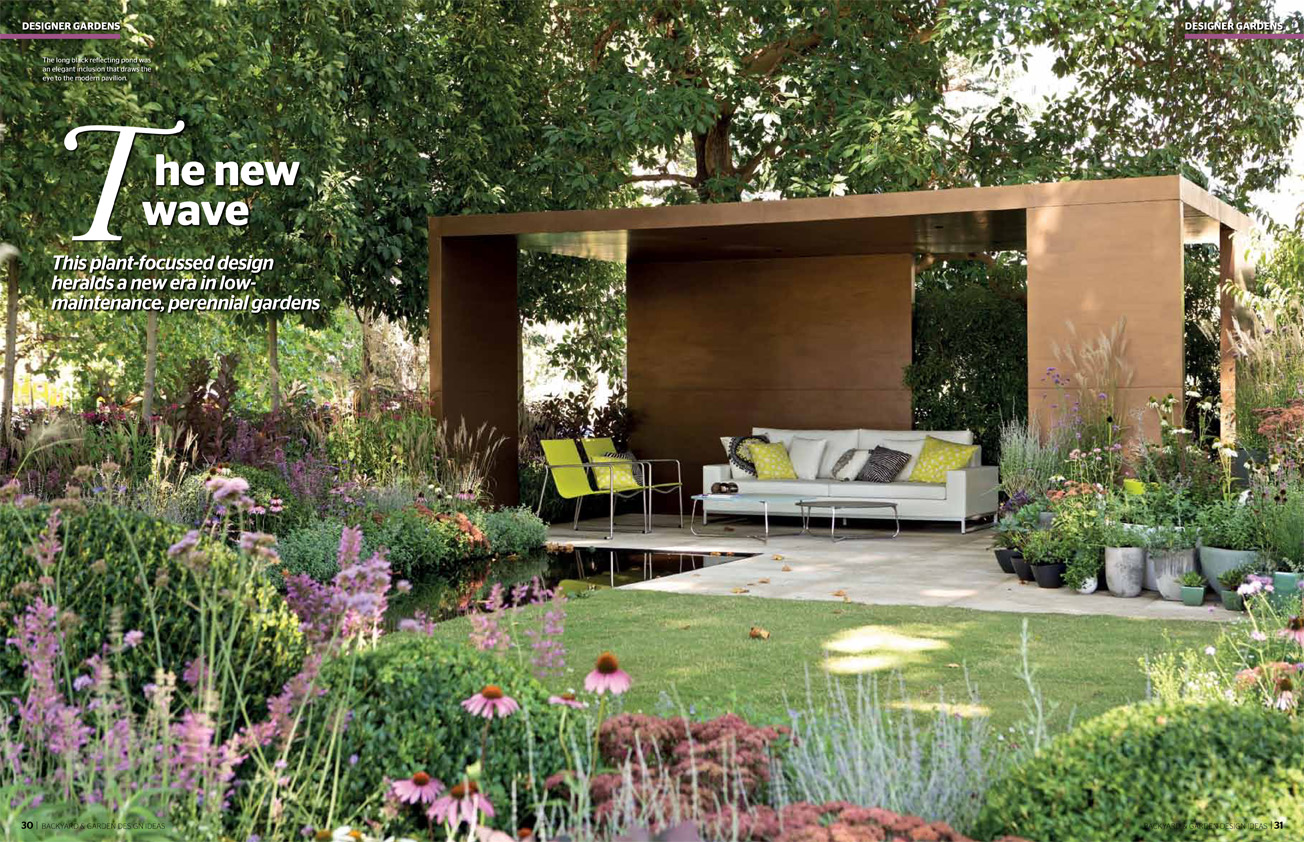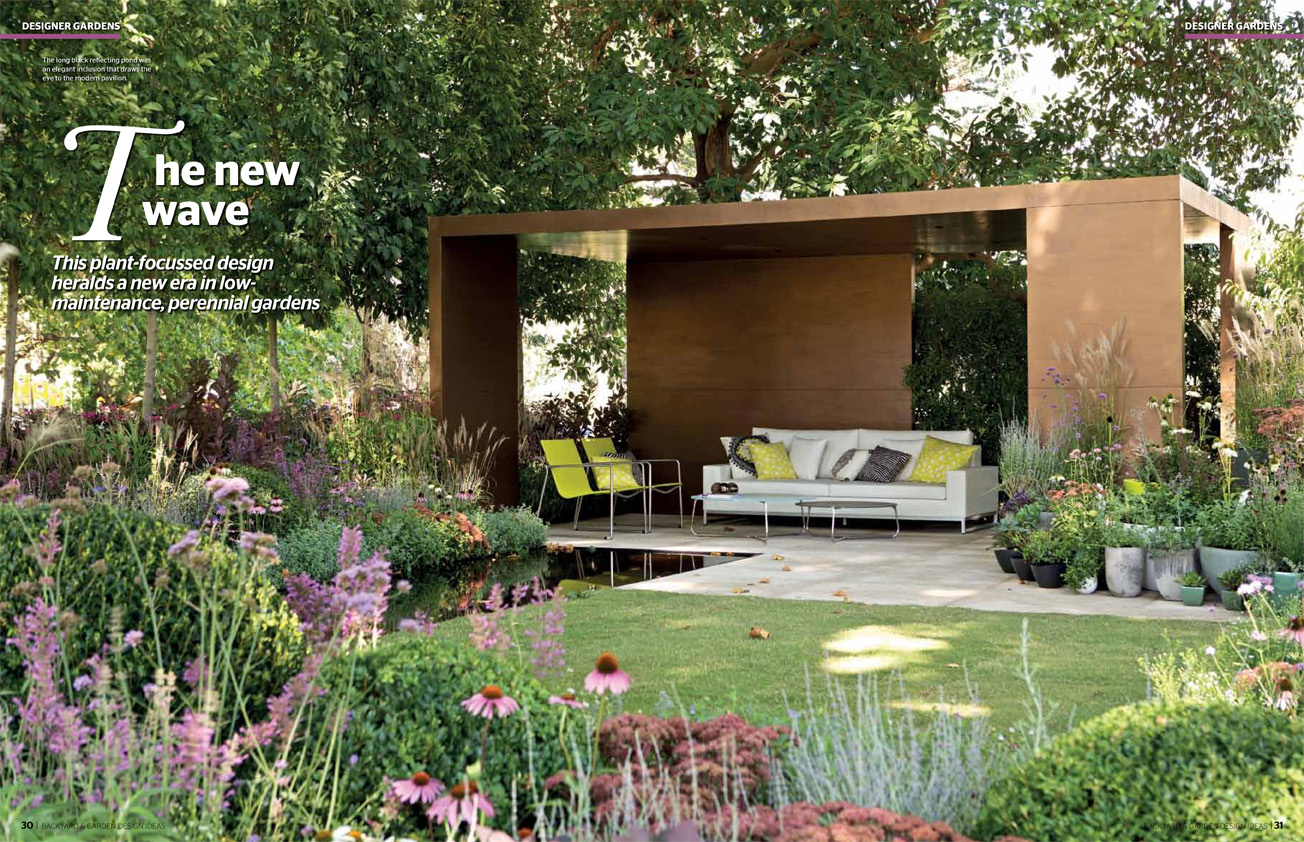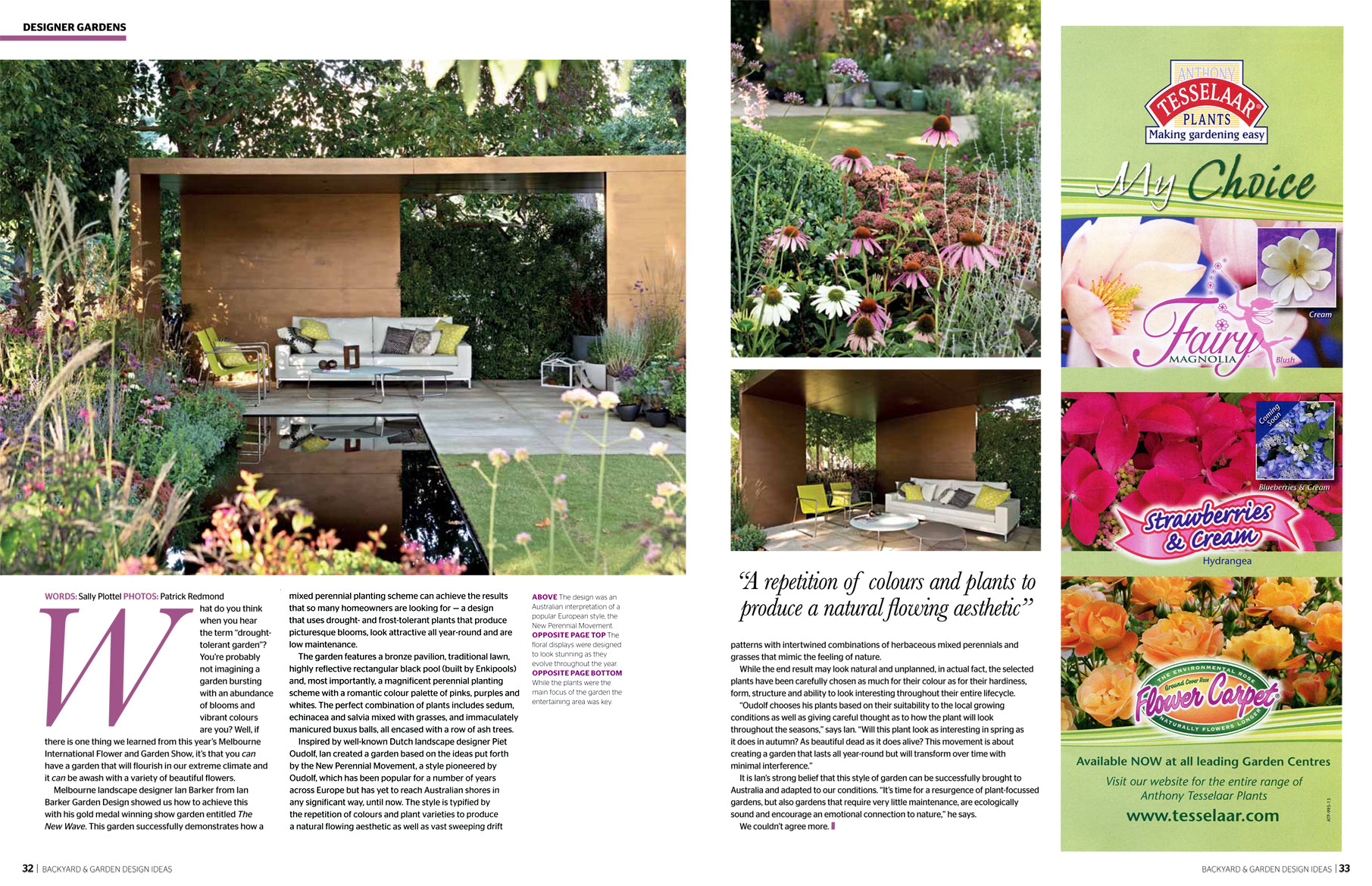 In 'Straight and Narrow', our design manager Bethany Williamson talks contemporary and innovative design for a Surrey Hills family that were willing to push the boundaries. Bethany discusses the use of an unusual paving layout to accentuate a long space and how designing for an awkward shaped garden can be overcome by thinking outside the box.
"A home with a bold new extension calls for an innovative garden design that will compliment the house without overshadowing it. That's exactly what the owners of this property in Melbourne were looking for when they signed on with local landscape design company, Ian Barker Gardens. It was essential to the owners that the new garden would make a unique statement while integrating seamlessly with both the extension and existing house…"